If you are looking for a style change, it is a great idea to discover the reasons the steampunk trend is awesome. You may grow to love this new style far more than traditional options as it allows you to mix and match items to create a unique look that is completely unique and olde worlde. Let's take a journey together and discover the reasons the steampunk trend is awesome.
---
1

Corsets and Vests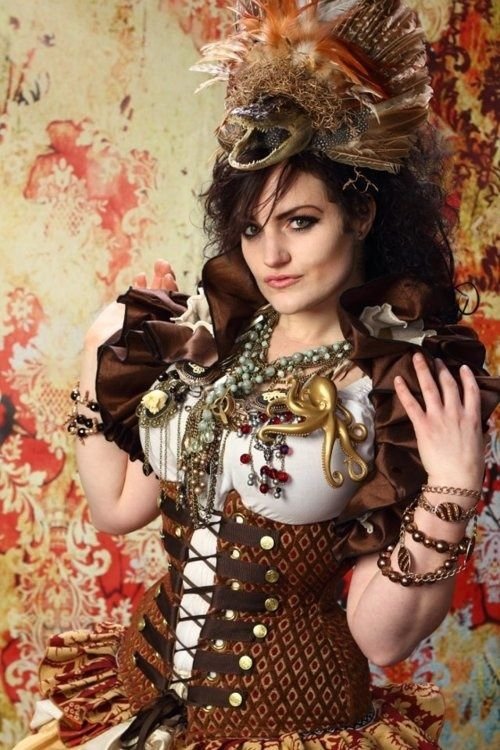 One of my favorite reasons the steampunk trend is awesome is that it lets you wear underwear as outer wear. While it isn't the same as 1980's Madonna, it does allow you to showcase corsets and vests. These items are alluring and you can choose from selections that include pinstripes, satin, and lace. The idea is to display a more Victorian style by adding these garments.
---
2

Cinched Jackets with Buckles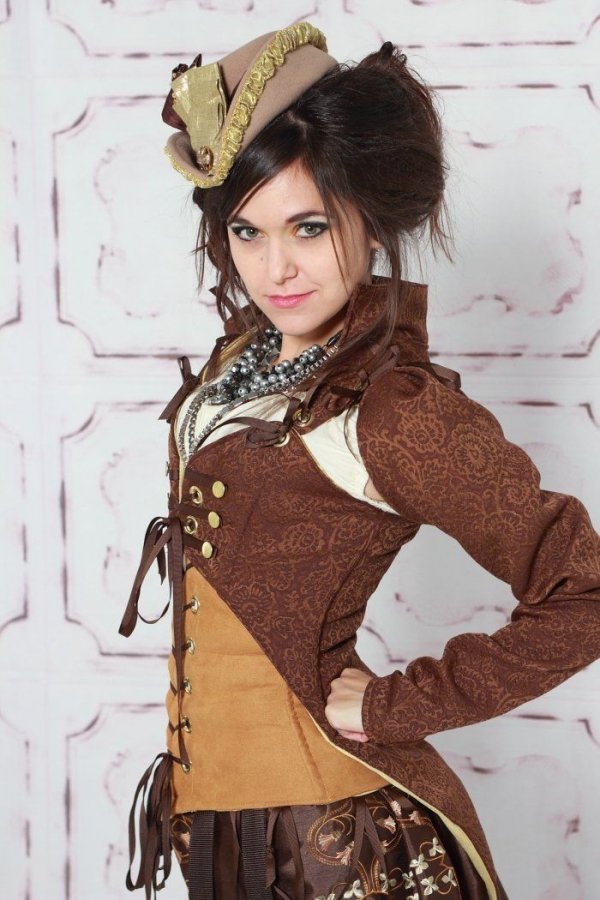 Cinched jackets with buckles are great completer pieces for a steampunk outfit. They present the tailored look that adds a uniqueness to the ensemble. Since steampunk also combines industrial fixtures, the buckles are an essential feature. When adding a jacket, you should ensure that it is tailored to fit close to your body to provide the overall cinched look to present the element properly.
3

Full Skirts and Dresses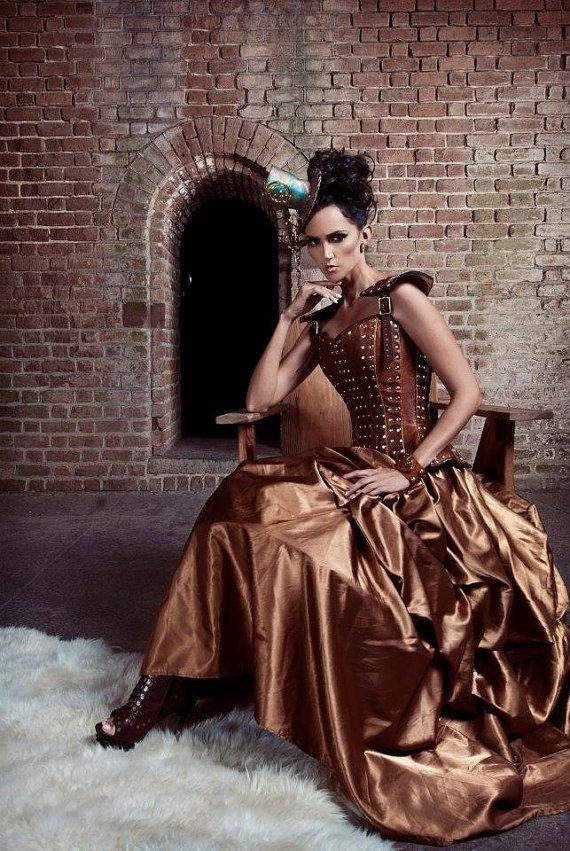 The Victorian accents included in the steampunk trend allow you to be creative with your dresses and skirt selections. Unlike centuries ago when these garments where originally worn and the petticoats and dresses/skirts were seperate, the modern fashion industry has created the necessary underskirting to give the multiple layers of lace and satin. Some options are pinstriped while the most popular may boast deep shades of red or even black.
---
4

Striped Tights and Stockings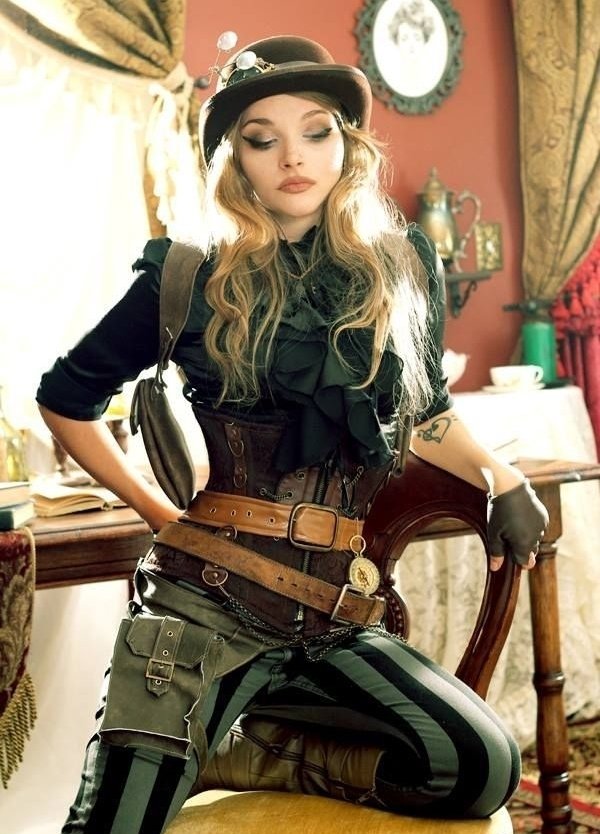 Stockings and tights are also completer pieces that are necessary in steampunk. There is always a plentiful selection to choose from. You are not limited in the designs you choose although if you add too much lace or netting in your stocking selection, you may lean a little too much toward rockabilly instead of steampunk. There is a fine line here that you shouldn't cross if you wish to stay true to the trend.
---
5

Petticoats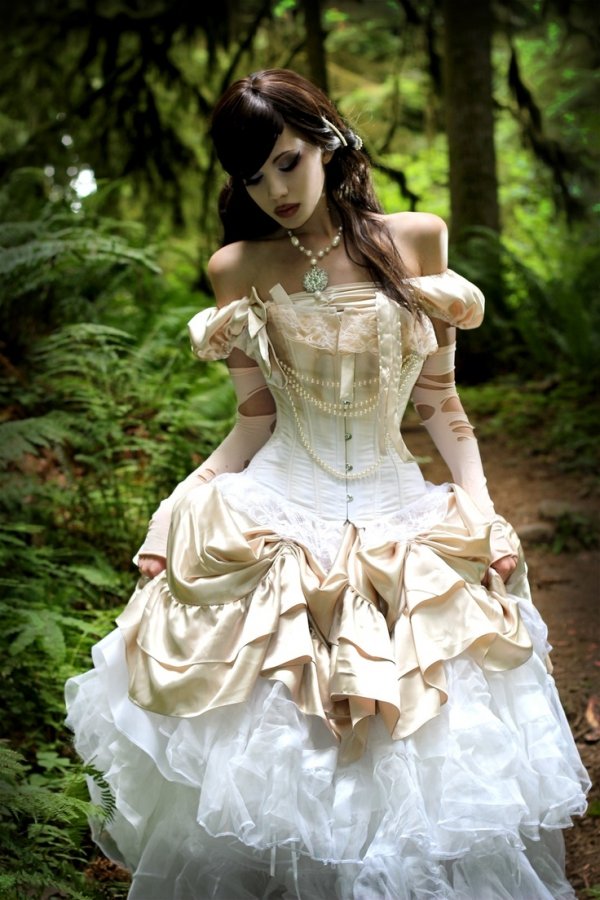 Petticoats are vital to your selections, especially if you have chosen full skirts. They will enable them to stand out in the way they were originally intended. As I mentioned before, you are not subject to the metal looms once used to create the odd shaping in the rear of the dresses and skirts. Today, you can acquire a petticoat option that serves this purpose without making you uncomfortable.
---
6

Edwardian Hats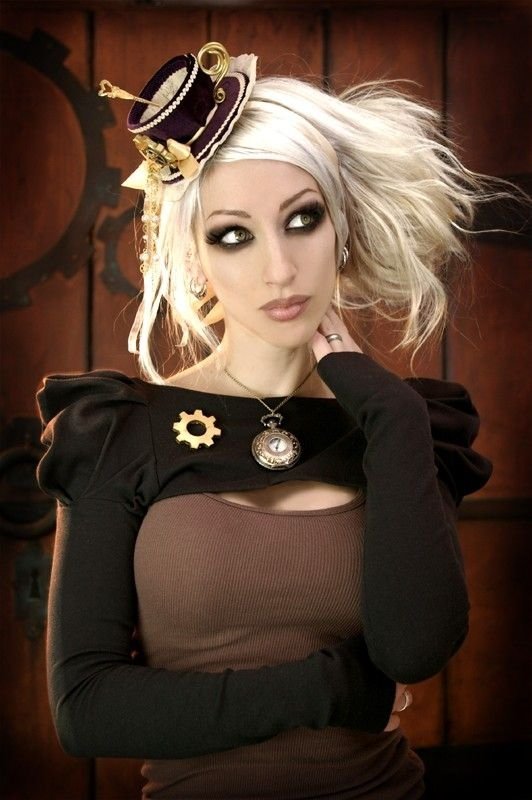 Edwardian hats have made a big comeback. They are fun and boast odd shaped designs that add a fun element to the clothing designs. Today, you have the option to choose those with netting or a simple top hat to complete your outfit.
---
7

Lacy Gloves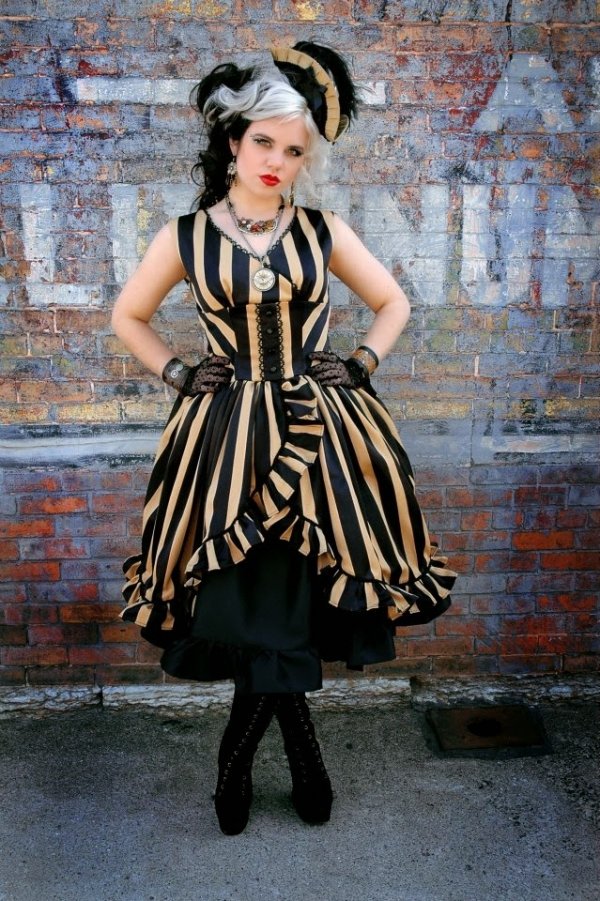 Again, let's not showcase 1980s Madonna, but the lace gloves of yesterday are making a comeback. I have noticed that a lot of the specialty stores from where teens typically buy their prom accessories have a wider selection of the gloves needed in this trend. They are also not as expensive as they once were. This includes the opera gloves that add a new twist to steampunk costumes.
---
8

Goggles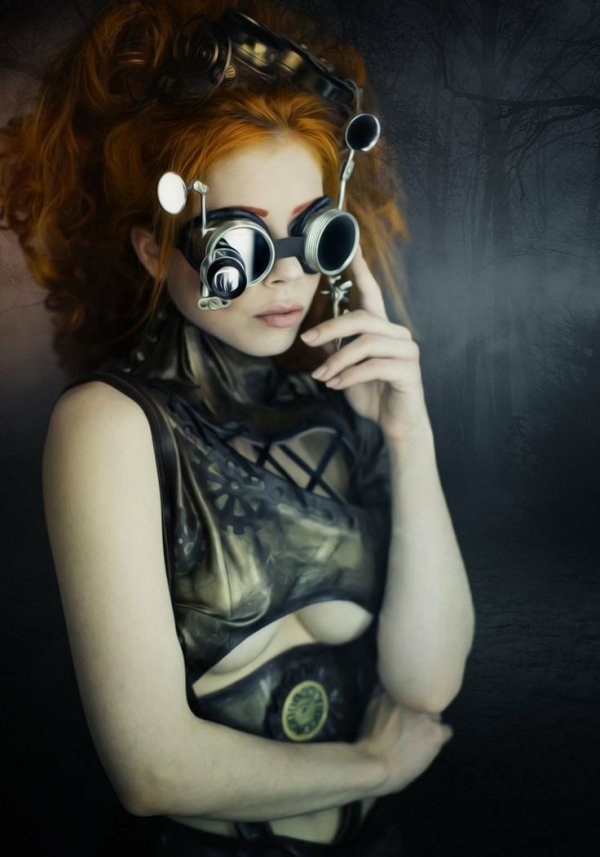 As it is industrial, you must wear goggles. It is in this respect that the nerd in me always comes to the surface. I love goggles as they make me think of the many scientists throughout history and their contributions. By wearing goggles you are representing a small piece of history in which experiments were a necessity of advancement.
---
9

Lace-up or Button Boots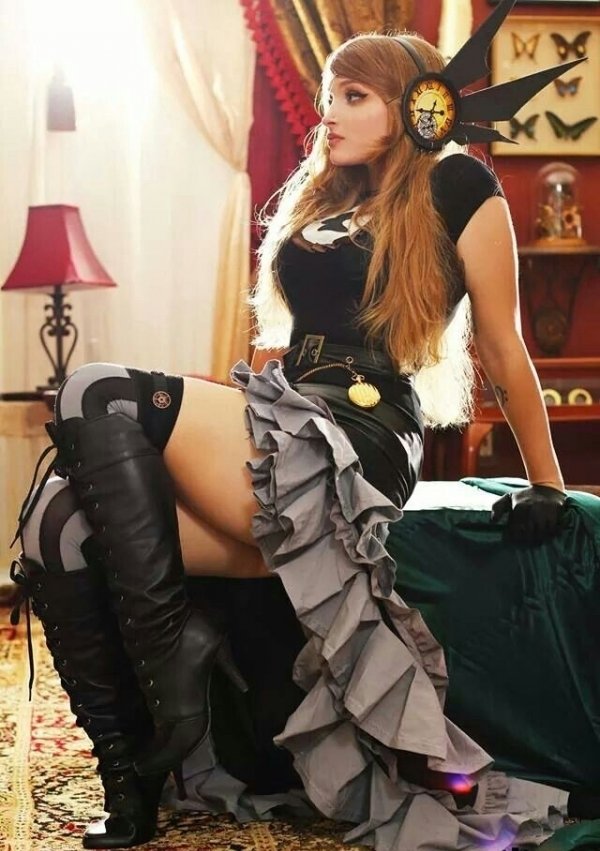 With the hint of Victorian styles, you can add lace-up or button boots to your outfit to create a beautifully detailed outfit. I have found these almost granny-style boots to be quite comfortable and stylish. Even without the full ensemble you can utilize these elements in other outfits in your wardrobe to add a fun and exciting element.
---
10

Gears and Jewelry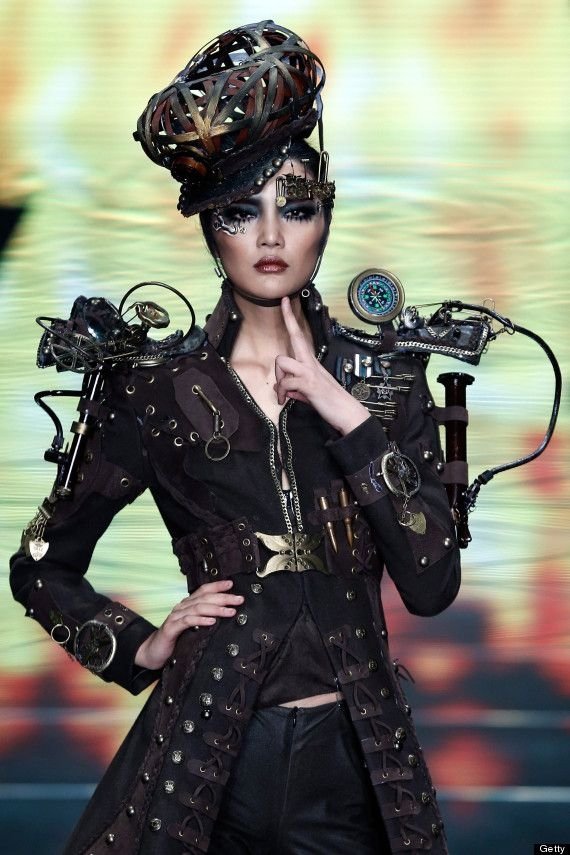 Steampunk wouldn't be the same without gears and the jewelry. I have seen beautifully crafted lockets with gears that represent the trend adequately without overwhelming you. The point is to stick to more traditional Victorian styles when choosing jewelry as they work well with the trend.
---
11

Pin Stripes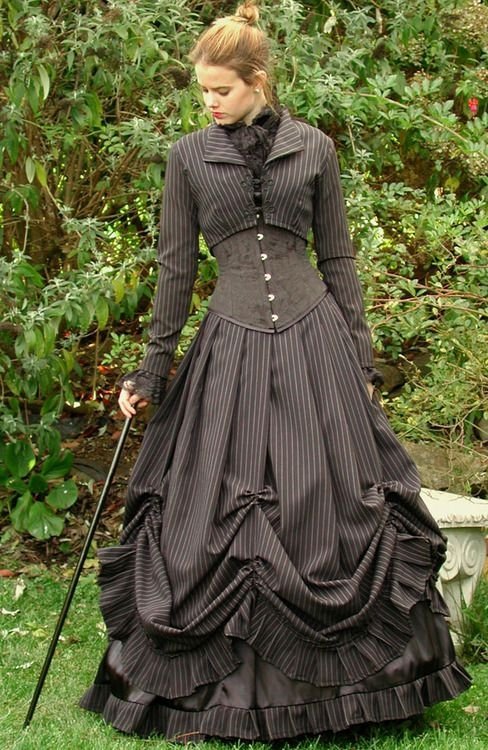 I am obsessed with pin stripes. I would wear them even if I wasn't creating a steampunk outfit. However, by adding them to your outfit or choosing selections it could give you a Madame Curie-like style that is even more fun. If you like the new releases inspired by Doctor Who you will love the inclusion of pin stripes in your ensemble.
Steampunk is a relatively new trend that is loved by many these days. It isn't a trend that is designed to specific individuals or walks of life;anyone can rock these styles. What are some aspects of steampunk that you love the best?
---
Popular
Related
Recent