Over the top trends are with us this summer, and boy, oh boy, the more I try to go with the flow and instantly like everything, the surer I am it's just not going to work. Too much of this, too little of that, it seems like the most popular summer trends this year all have at least one thing in common – neon! But hey, I don't plan on stopping there! Here are a few more over the top trends you either won't see me rocking this summer or seem somehow wrong, for some reason or another.
Table of contents:
1

Heavily Printed Tights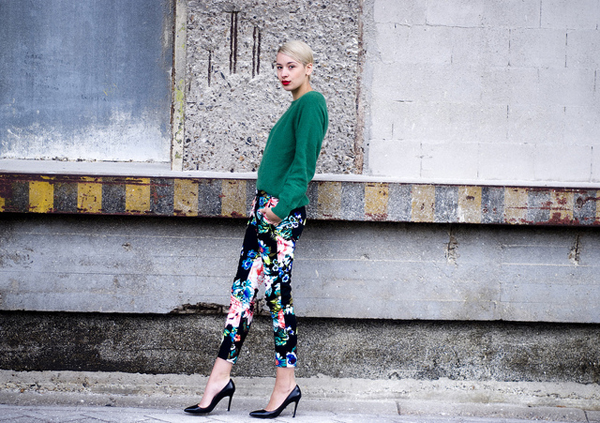 First on my list of over the top trends I plan on casually ignoring are, of course, those overprinted tights a.k.a probably the only garment in this world able to highlight every flaw and give you a serious case of migraine all at the same time. Seriously, you guys, one has to be super hot in order for these to fit right and I'm not only talking perfect bum but perfect legs too – ruler straight, well defined, Victoria's Secret material.
2

Neon Evening-wear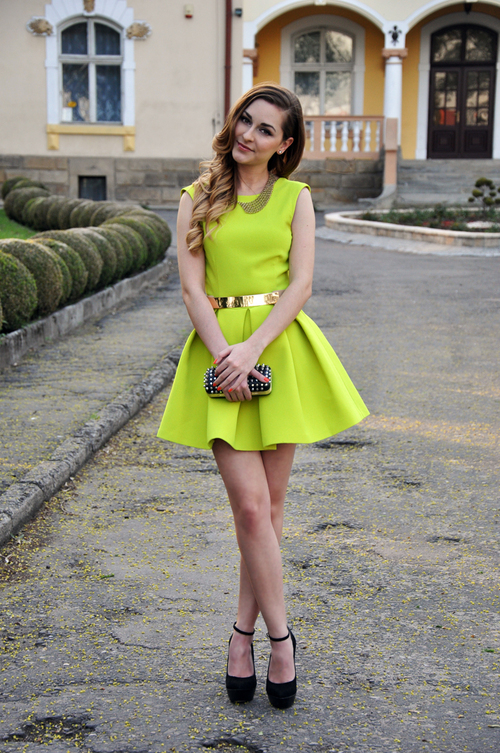 Trendy party dresses, accessories, nail polish, shoes, bags, tees – yeah, yeah, I get it, neon is the new black or something. And guess what? I'm all for it –if we want to glow in the dark, then by all means, they should let us! What I do not understand, however, is this crazy infection of neon evening-wear. Seriously, who'd want to show up at someone's wedding looking like a radioactive alcoholic drink? Coral – yes, I love it, it's the ultimate summer color, after all. Radioactive lime green? I'll pass.
3

Lucite Shoes and Purses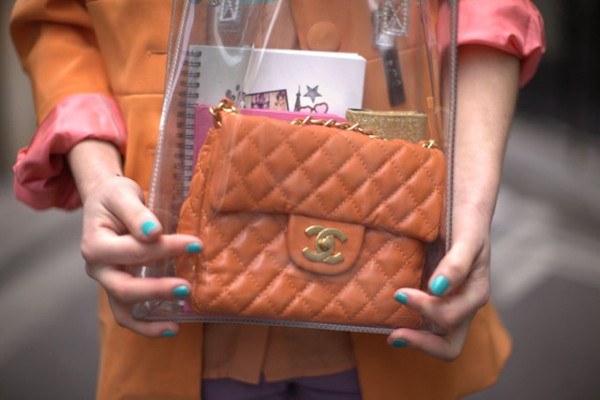 No offense to any of you trend-setters, but see-through footwear and accessories will so not find their place on my shopping list for the season! Why on earth would anyone want to see my little toe developing an angry blister or the contents of my purse? Well, except this last one…I bet muggers find it super helpful. Let's talk practical stuff, too! Like, is there a discreet way to carry a tampon or a condom in a see-through purse?
4

Over-Embellished Swimwear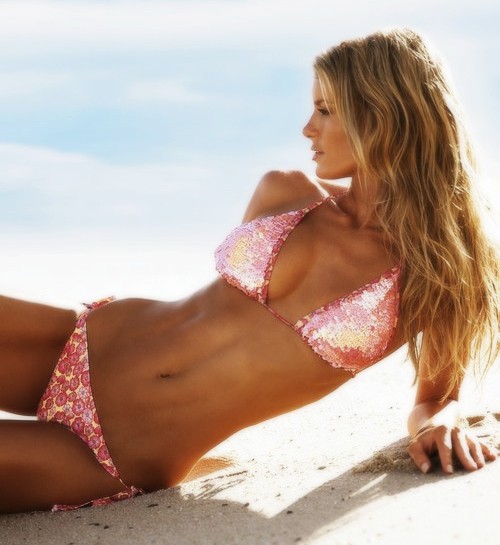 Beyonce started it! Seriously, have you seen that much-advertised fringed H&M bikini? And I mean really seen it – up close and personal without Bey's sexy body as a distraction? Cheap is the word but even this could be rated as acceptable compared to some other designs I chanced to see browsing through the shops. Every neon shade known to human kind, fringes, crazy amounts of ruffles…I think my sister-in-law pretty much nailed it when she said "Gee, I'm not sure whether I should wear it or plant it."
5

Cropped Everything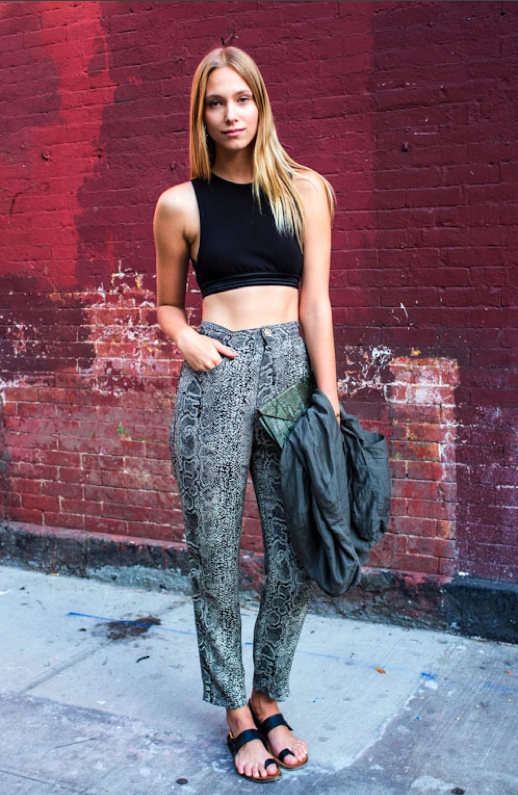 Speaking about the most popular summer trends this year – do have your go at trying to buy a trendy upper garment that's not cropped. Ha! Now that should keep you busy for a while. Seriously, what's the deal with all the cropped stuff and cutouts? The nineties are back, I get it, now how 'bout some fashion for all of us who don't appreciate a trip down the memory lane?
6

Using Bloggers to Boost Sales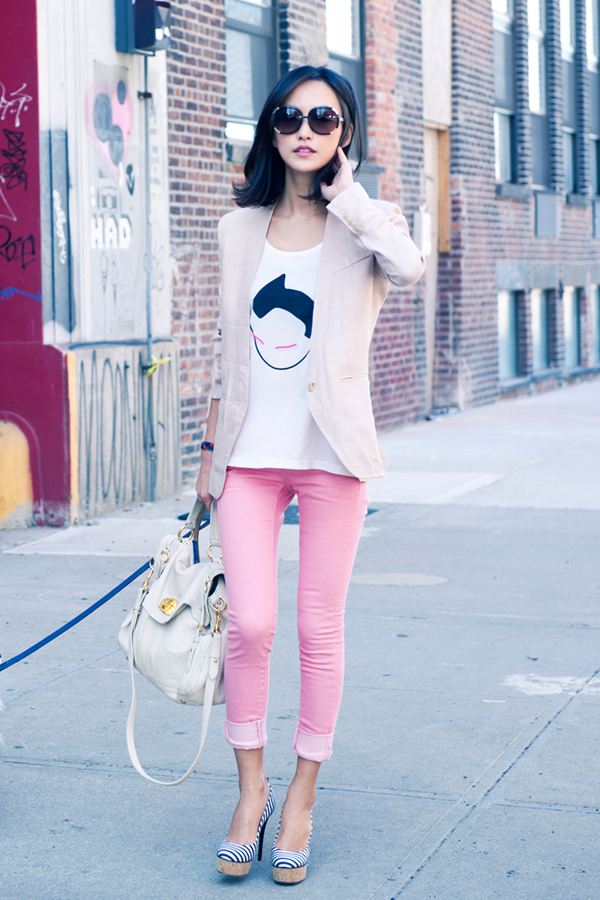 Newest trend in retail industry? Come up with a product, slap a slogan containing the word "blogger" onto it and sell it shamelessly, completely ignoring the fact that bloggers had nothing to do with it. Because if they had, you'd actually have to pay them, God forbid! So yeah, a free piggyback ride, anyone? Bloggers don't need sponsors anyhow, right ladies? We live on the thrill of sharing our thoughts and style (even hating on most popular summer trends the way I'm doing it now). Oh and photosynthesis! Let's not forget photosynthesis!
7

Gold Jewelry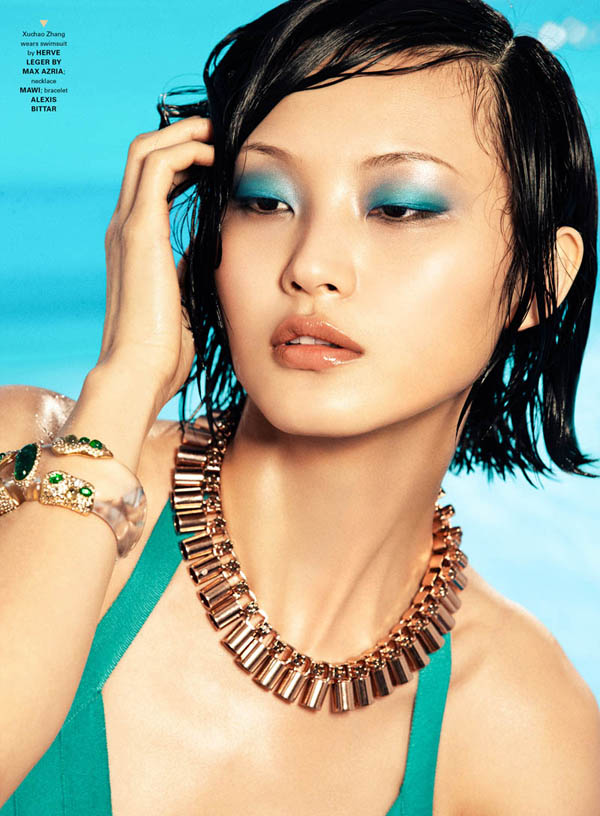 Okay, so I've been doing some shopping recently, trying to find a nice, affordable piece of trendy bijoux for my sister-in-law. Nothing fancy, girly or sparkly, mind you, because my sis-in-law is totally not a girly-girl. An enameled owl on a long chain, a set of braided bracelets, a cool skull ring or a cool-looking punk style bracelet would do. But nooo, everything that's nice is also oh-so-very gold! I loved it just as much as I was sure she wouldn't! Seriously, what's the deal with that?
Which of the most popular summer trends are you going to ignore this year and what do you find a bit too hyped to fully enjoy?
Please rate this article