The only thing constant about fashion is that it's constantly changing. What was acceptable yesterday is passé today and vice versa. Of course, you could be a good girl and follow the "rules" of fashion, or you could say screw that and wear whatever makes you happy ☺️. So, here are some outdated rules of denim that you should ignore and stop following right away👖👖.
1

Short Girls Should Say No to Cropped Jeans

Well, yes there is some truth to the fact that cropped jeans can make you look shorter than you are, but it completely depends on what length you choose. Believe it or not, ankle-length jeans can actually make your legs look longer! Wear it with heels to maximize the illusion.
2

Plus-size Women Should Only Wear Dark Wash Jeans

WRONG! It's more about the fit of your jeans and how you style it rather than the color. Yes, dark denim can have a slimming effect but high-waisted jeans and straight fitting jeans of any wash can look equally fabulous, so don't limit yourself. Wear your light wash jeans with a dark top and some statement accessories or rock it with a striped shirt and hot pink shoes!
3

Flared Jeans Are so Passé

If someone had told me a couple of years back that flared jeans were going to make a comeback, I would have audibly snorted. Don't get me wrong, I loved flared jeans, in fact those were the only kind of jeans I wore back in the early 2000s but I never thought they'd see the light of day again. And yet, here we are! Wear your flared jeans with a tank top or an off-shoulder top to really channel the 70s.
4

Ripped Jeans Can Only Be Worn Casually

That may have been true a couple of years back, but ripped jeans have slowly but surely become a versatile wardrobe piece since. To take your ripped denim from casual to date night, just pair it with a crisp blazer or a cosy cardigan and high heels. Casual yet sexy!
5

High-waisted Jeans Are Not for Tall Girls

False! There's no better way to show off your gorgeous long legs than by putting on a pair of high-waisted denims. Pair it with a crop top or a basic tank and a studded jacket, and you're good to go.
6

Straight Leg Jeans Are Only for Dads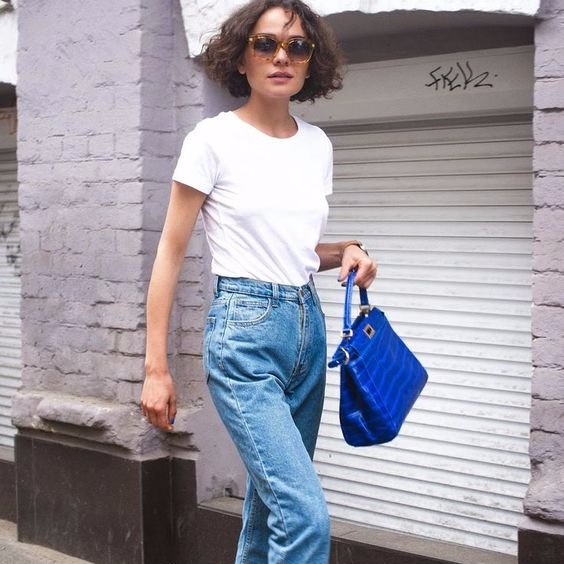 I would have agreed with this instantly if I had not seen so many amazing fashion bloggers rock this style! Straight leg jeans are insanely comfortable, easy to wear, and versatile. Pair yours with a basic tee or a crop top and some boho accessories.
7

Are You a Curvy Girl? Avoid Tight Jeggings

TBH, that makes absolutely no sense! After all, the point of jeggings is to hug you in all the right places and show off your curves, so why would you avoid them if you're a curvy girl? Pair your sexy jeggings with a flowy blouse for that ultra feminine touch.

Excuse me while I go look for my old flared jeans. What are your favorite denims and why?