Fashion Accessories for back-to-school are super fun to pick out! With school starting in just a few short weeks, it's time to start thinking in that direction! And with this cool list of awesome fashion accessories to choose from, it's never been more fun! You'll have access to all the hip and right-now fashion accessories if you keep reading my list. Want to be in style and flamin' hot when you make your grand entrance back at school? You're well on your way with this list of 7 trendy back to school fashion accessories!
---
1

Rainbow Bangle Set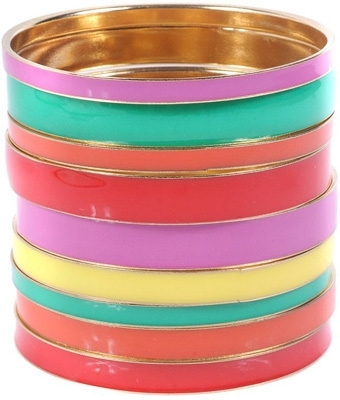 Price: $10.80 at forever21.com
These brightly colored bangles will be cute with basically any outfit you own! Use them to spruce up a tee and jeans or to add fun character to a sundress. These fashion accessories will be the envy of every girl in class! Wear them alone or all together for a major statement.
---
2

Swirling Bead Knuckle Ring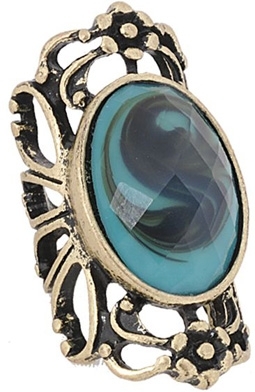 Price: $4.80 at forever21.com
For a fashionable accessory that makes a bold statement and adds a little sophistication to your outfit, try this ring! I love the deep turquoise color and the antique finishing. This is one of the fashionable accessories that you must have for a hip, back-to-school entrance!
Trendinig Stories
More Stories ...
3

Beaded Collar Necklace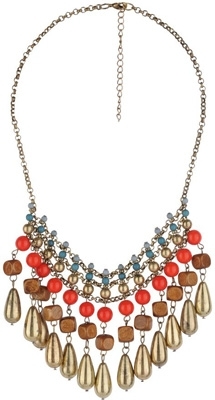 Price: $10.80 at forever21.com
This indian inspired collar necklace will look fabulous for back to school fashion! The bright colors and subtle mix of golds is what grabs my attention about this gorgeous necklace. I think this is one of the must-have fashion accessories you need to pick up!
---
4

Colorful Woven Belt

Price: $5.50 at forever21.com
I'm loving the perfect mixture of colors this belt has! Hot pink, bright blue and vibrant orange strips of fabric all combined with a silver buckle makes one of the neatest accessories of all. Girls all over school will compliment your look! Go ahead, you know you want it!
---
5

F3858 Square Sunglasses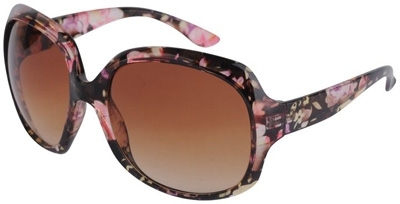 Price: $5.80 at forever21.com
Every girl needs a smashing pair of sunglasses and this is the one for you! The floral frame is perfect for late summer and early fall. Very girly and cutesy! I really like the pink tone in the frames!
---
6

Sequin Leaves Headband
Price: $5.80 at forever21.com
Many schools have rules against hats, but that doesn't mean you can't express yourself anyway! Do it with the cool fashion accessories called headbands. This one is perfect for a first day back to school or even a party after school! Dress it down with jeans or pair it with a fun dress for a more girly affect.
---
7

Metallic Shimmer Scarf

Price: $6.50 at forever21.com
There's nothing more sophisticated than a purple scarf! This is one of the best fashion accessories you can have for back to school! It's a super trendy scarf and it would go with just about any outfit. The best part? It has shimmery metallic threads that run through it!
I hope you found some cool fashion accessories that you love from my list of trendy back to school fashion accessories! Please comment below and tell me which of these fashion accessories you love the most. What are you wearing on your first day back to school? I love to hear from my readers!
---
Comments
Popular
Related
Recent