7 Delicious Looking Food-Inspired Fashion Accessories That'll Make You Drool ...
By Madison
Food-inspired fashion accessories are for those of us who see a slice of pizza and say, "Now that would make a cute hat!" Okay, while you may not think that now, you will after seeing these cute food-inspired fashion accessories! Or... hmm... will you be hungry, too?
---
1

Pink Chicken Wing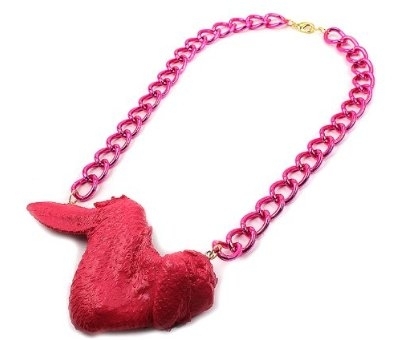 Perhaps you'll recognize this food-inspired fashion accessory from when Nicki Minaj wore it to the 2011 iHeartRadio music festival. Onch Movement is the creator of the pink chicken wing necklace and many other tasty treasures! You can get yours at the Onch Movement website.
2

Donut Fascinator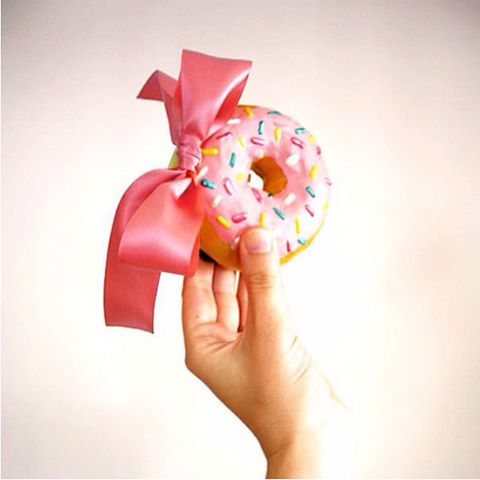 Believe it or not, this scrumptious looking donut is actually a hat! This fascinator took the internet by storm when Doe Deere, founder of Lime Crime Cosmetics, wore this donut to the Japan LA event recently. You can buy a donut hat of your own at the Pretty Good Things Etsy store.
---
3

Steak Necklace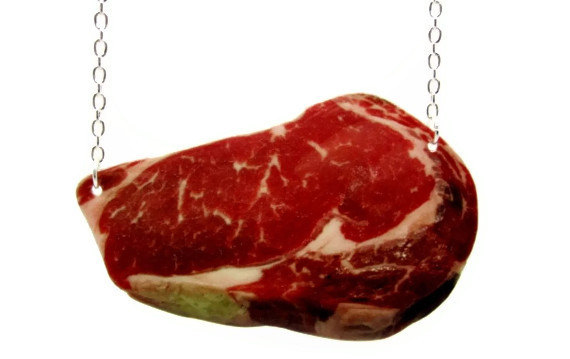 Maybe you are like Lady Gaga and like the idea of wearing steak as a fashion statement. If so, The Spangled Maker has just the necklace for you! The steak necklace is nickel and lead free and eco-friendly! Get yours at etsy.com, and ask for it well done... or medium rare?
---
4

Afternoon Tea Ring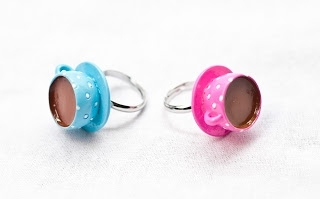 The 'Afternoon Tea Ring' from Punky Allsorts features many delicious looking pastries to make you feel like you are at your favorite tea shop. This clunky ring is sure to make a statement! Get yours at the Punky Allsorts website.
---
5

Bacon and Eggs Scarf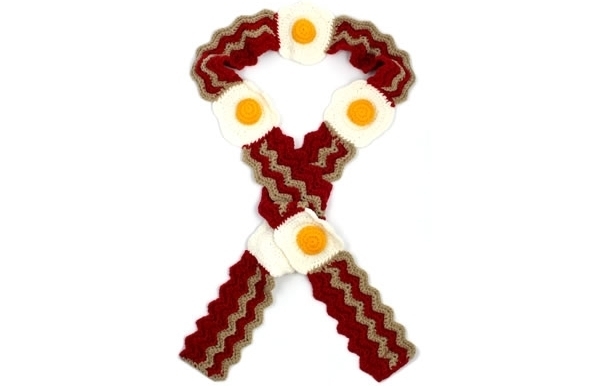 The Bacon and Eggs scarf is hand-crocheted by Twinkie Chan. She specializes in accessories that look good enough to eat! Most of her delicious looking designs are unisex, so they make great gifts for any food lover! Check out her shop at etsy.com, and look around for other tasty-looking wearables.
---
6

Peanut Butter and Jelly Best Friend Necklaces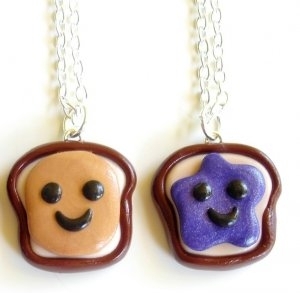 These PB&J necklaces by Book Marks N' Rings are a fun take on best friend necklaces. If you and your BFF are foodies, this is the perfect set for you! You can get your own set here at the Etsy shop, as well as many other food-inspired fashion accessories.
---
7

Glitter Sushi Stud Earrings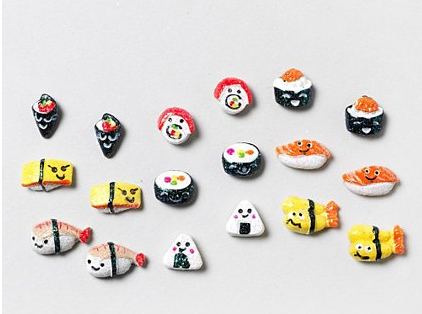 These glittered sushi stud earrings come in a set of 9 at Claire's. Perhaps my favorite thing about them is that the set is on sale for under $5. You can rock your favorite food every day of the week and then some with this great set!
Food-inspired fashion accessories will ensure your ensemble is "well-balanced." What do you think of the fashion as food trend? Would you wear any of these pieces?
---
Comments
Popular
Related
Recent