Style rules to break come in thick and fast this winter. Don't wear white after Labor Day? Psshh! Blue and green should never be seen without a colour in between? Why not?! It's time to break all those stuffy style rules and experiment with new and exciting ways to wear your clothes. Get creative with your clothes and take a look at a few style rules worth breaking this winter.
---
1

Wearing White after Labor Day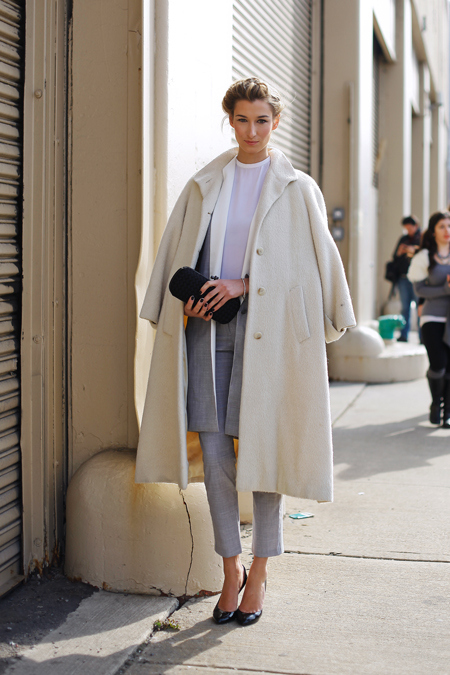 The saying goes that you shouldn't wear white after Labor Day. However, this seems to be the most common of the style rules to break this winter. All white outfits were a favourite on the fall/winter designer runways and have been embraced by trendsetters the world over. Opt for winter whites in thicker fabrics and cosy knits for a fresh look this season.
2

Wearing Head to Toe Prints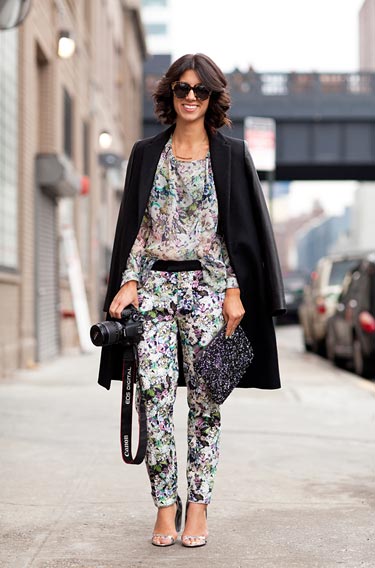 Head to toe prints may usually be a no-no, but thanks to the trend for printed suits this style rule has been kicked to the curb. Work a sleek look by teaming a tailored printed blazer with matching cigarette style pants. Wear a neutral top underneath to break up the print and finish with a heeled pump.
---
3

Mixing Gold and Silver Metals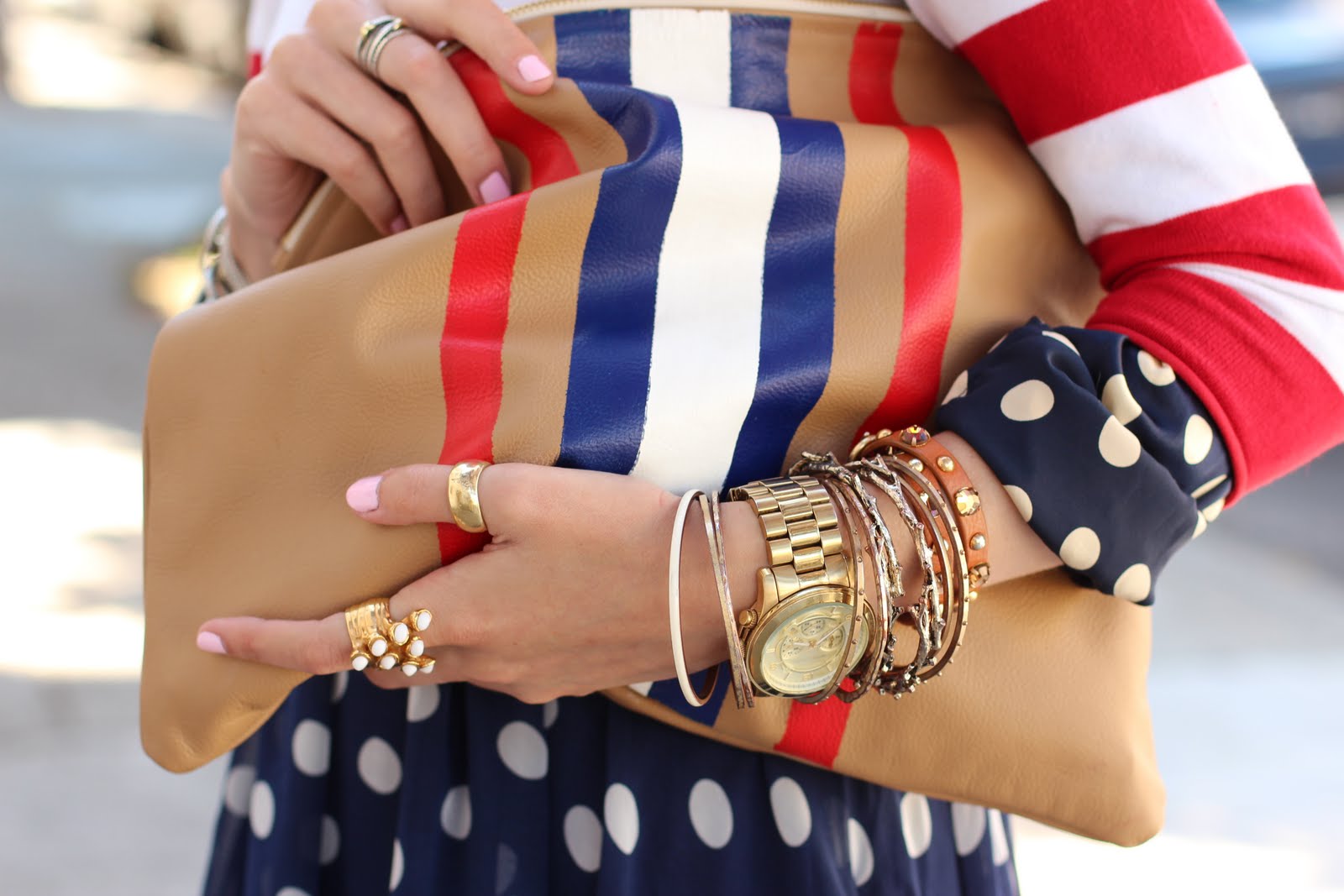 Are you wary of mixing your metals? Don't be because when it comes to style rules to break this will have you making the most of your jewellery collection. Instead of yellow gold, try pairing rose gold and silver together as they are much more complementary.
---
4

Wearing Black and Brown Together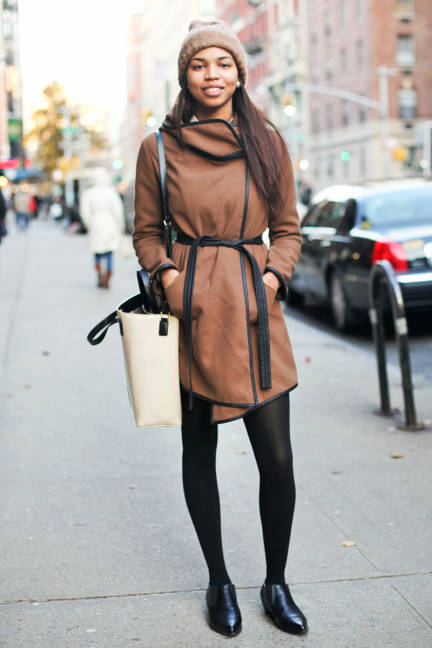 Some say that black and brown shouldn't be worn together. Maybe it has something to do with the colours being so close on the colour spectrum or maybe it's the potential for your outfit to look muddy and drab. However, black and brown can coexist in the same outfit. Try teaming light brown or tan with black for a fashionable way to break this style rule.
---
5

Metallics during the Day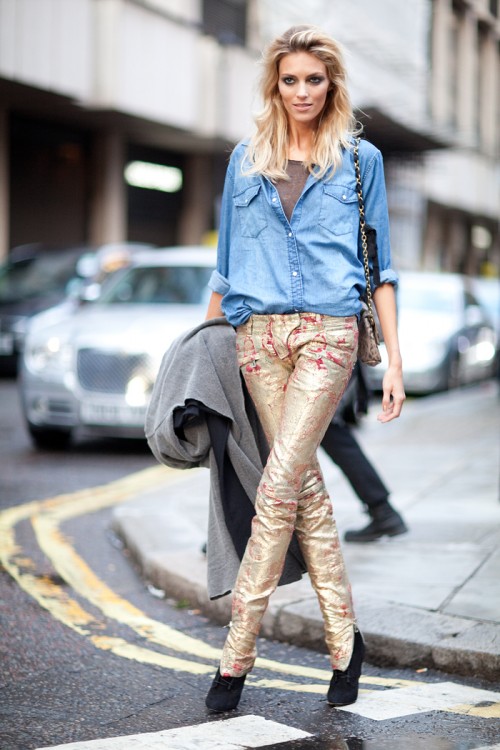 While wearing metallics during the day might have once been a faux pas, right now it can look all sorts of stylish. An oversized metallic clutch can look extremely chic paired with a casual outfit, while a matte metallic skirt is the perfect way for wearing this trend during the day. When looking at style rules to break, try this one out for a sense of daytime glitz and glamour.
6

Mixing Prints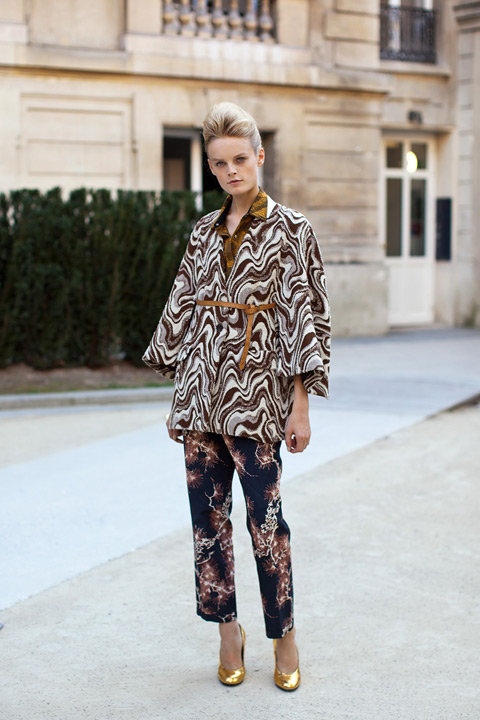 Until very recently, mixing different prints in the one outfit was a style rule that no one messed with. But then fashion designers had their say and mixed or clashing prints became one of the hottest looks on the runway. To make this look work in your wardrobe, pull your outfit together by making sure your prints have similar or complementary colour schemes.
---
7

Double Denim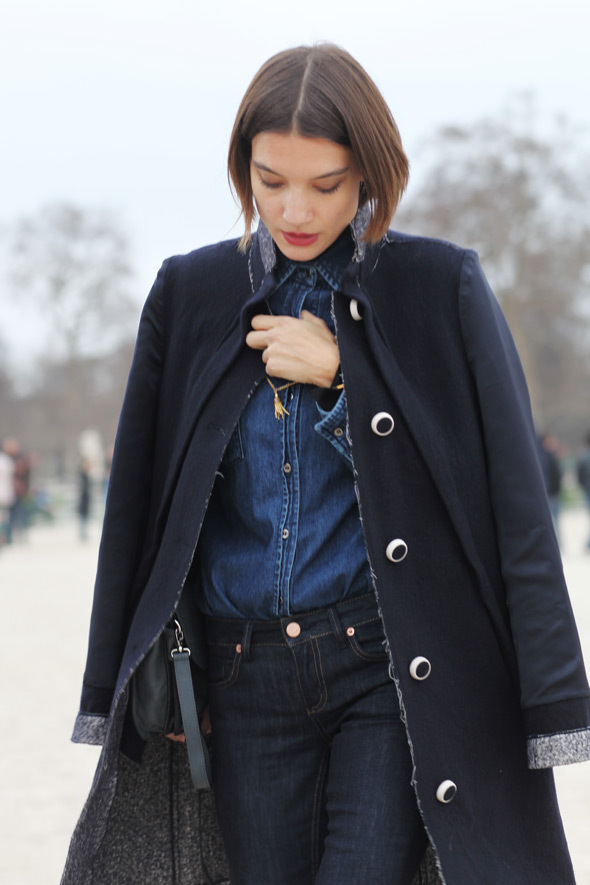 When it comes to style rules to break, this one is probably the most divisive. While some keep trying to make denim on denim happen, others are staunchly against it. Make this look work by teaming a chambray top with dark denim jeans, or make the look less obvious with coloured denim instead.
These are just some style rules to break this season. As you can see, fashion is very fluid so style rules worth breaking are always changing. What style rules will you be breaking this winter?
---
Popular
Related
Recent