Cardigans for winter come in all sorts of shapes and styles this season. Steer clear of dated twin-sets and try your hand at some of the many on-trend cardigans available this winter. Embrace bold patterns and eye-catching embellishments to really take the humble cardigan to the next level. When it comes to cardigans for winter, check out our hottest picks below.
---
1

Chain Trimmed Cardigan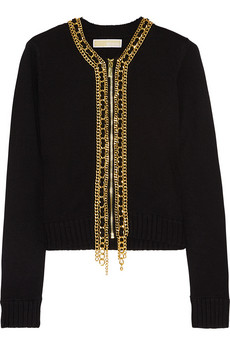 When looking for stylish cardigans for winter, choose one with on-trend embellishments like chain detailing. This particular MICHAEL Michael Kors cardigan will leave you around $200 out of pocket but you can pick up similar and more affordable styles at Topshop and Forever 21. Team them with a simple dress or a tee and jeans for a smart and sophisticated outfit.
2

Animal Print Cardigan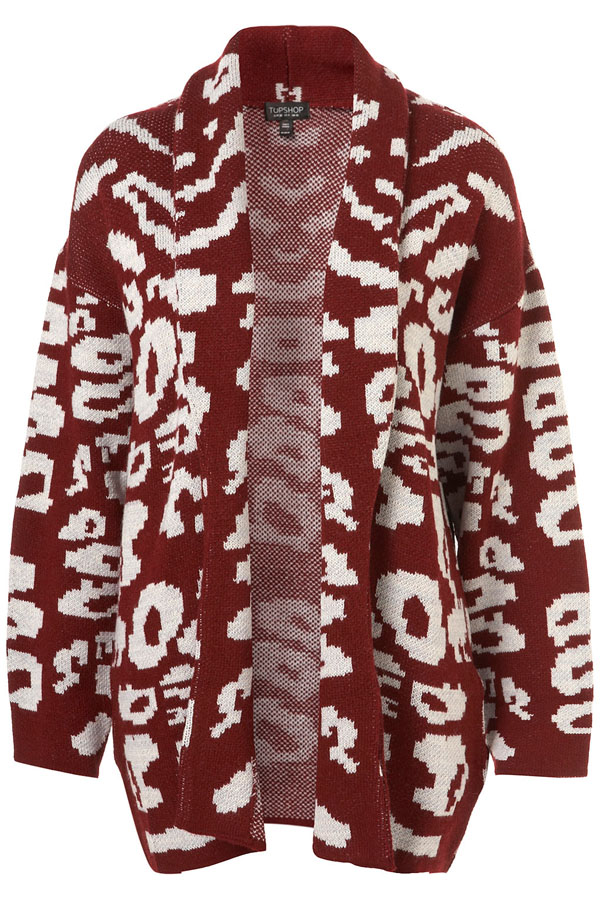 Make a statement in a bold animal print cardigan this winter. Keep an eye out for more graphic prints in unexpected colourways. This burgundy cardigan from Topshop is an on-trend choice. Other chain stores like Forever 21, Urban Outfitters and Charlotte Russe also stock some stylish animal print cardigans for you to get your hands on this winter.
---
3

Patterned Cardigan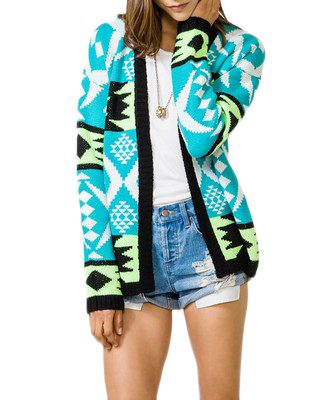 Bold patterns are a great way of adding some interest to your outfit this winter. Try a patterned cardigan for a quirky take on this trend. Brightly coloured patterns like on this Forever 21 cardigan will make an eye-catching statement while monochrome patterns are much more subtle. Head to stores like Forever 21, Modcloth, and Topshop for a great range of affordable patterned cardigans.
---
4

Sequin Cardigan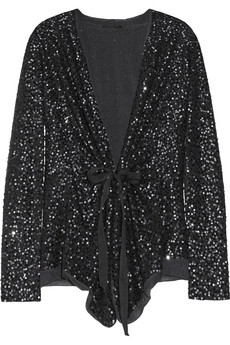 Sequin cardigans can be a stylish eveningwear option. Wear them over party dresses or with leather pants for a chic and stylish look. While this Donna Karan sequin cardigan will set you back upwards of $2000 (yikes!) you can get your hands on much more affordable versions at Topshop and Forever 21.
---
5

Embellished Collar Cardigan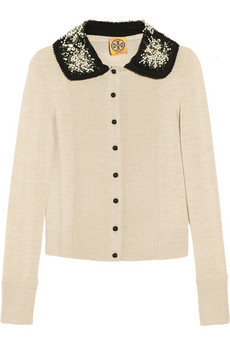 Embellished collars are the perfect pick-me up to your cardigan woes. They make a statement without being too over the top. You could spend a lot on cardigans by Tory Burch and Marc by Marc Jacobs or a little in stores like ASOS and Modcloth. Look out for styles with detachable collars too, as these can be a much more versatile choice for your wardrobe.
---
6

Studded Cardigan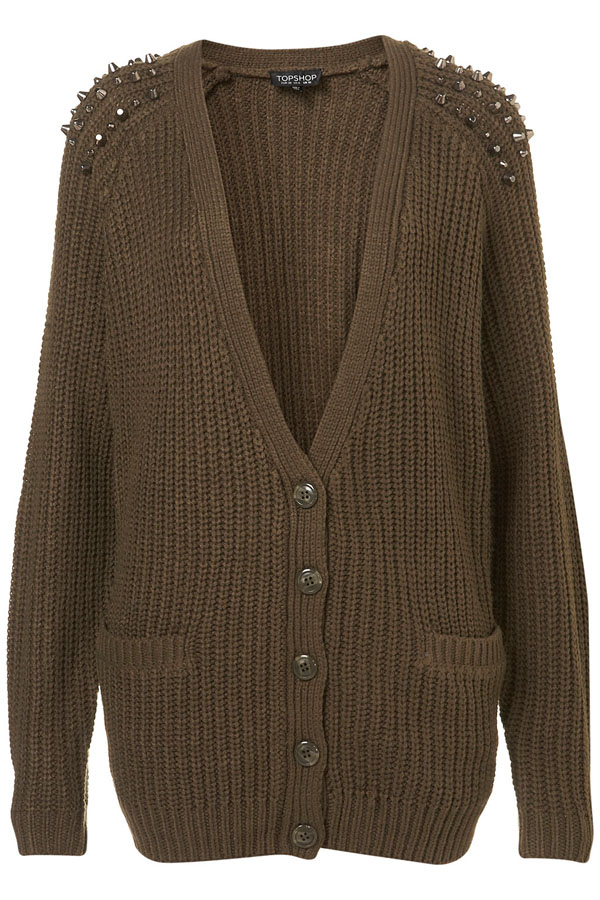 It seems as if no item of clothing has been spared from studs in recent years. Now, studded cardigans might be one of the hottest items for winter. Look for studded details around the neckline or shoulders, like on this cardigan from Topshop.
---
7

Brightly Coloured Cardigan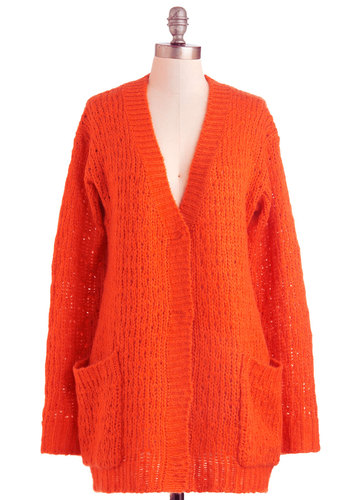 If bold patterns and embellishments aren't your think then try a bright, block coloured cardigan instead. It'll still make a statement but with a lot less fuss than sequin or stud embellishments. You don't have to spend a fortune on a Marc Jacobs number either, with plenty of affordable options available from Modcloth (pictured here) or Forever 21.
---
8

Textured Cardigan

You could also add a bit of interest to your outfit this winter in the form of a textured cardigan. Textured stitching and bobble knits are perfect for putting together a cosy and casual winter outfit. This burgundy textured cardigan from Topshop is an on-trend option and you can find similar styles in stores like Modcloth too.

Breathe some life into your wardrobe with these interesting and on-trend cardigans. A little bit of embellishment or colour can go a long way in spicing up your winter outfits. What kind of cardigans, if any, will you be wearing this winter?
---
Popular
Related
Recent