7 Stylish Fashion Combinations That Will Give Your Old Tired Clothes a New Chic Look ...
By Sophia
Fashion Combinations can get a bit wearisome sometimes. I don't know about you, but sometimes I find myself wearing the same combinations of items over and over again. Sometimes you just need a bit of a change and shake up your wardrobe with new fashion combinations. The following are just a few offbeat fashion combinations that will hopefully give your old clothes a new lease on life.
---
1

Neutrals + Neon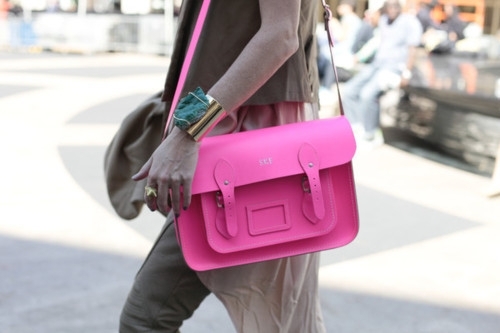 Neon accents are all the rage right now. Update a basic old grey sweatshirt by teaming it with a neon collar necklace. If a neon necklace is a bit too bold for your liking, try out a neon brooch instead. Neon clutches and bags are also a chic choice. You'll find that grey and similar neutral colours are great backgrounds for neon colours.
2

Shoes + Ribbon Laces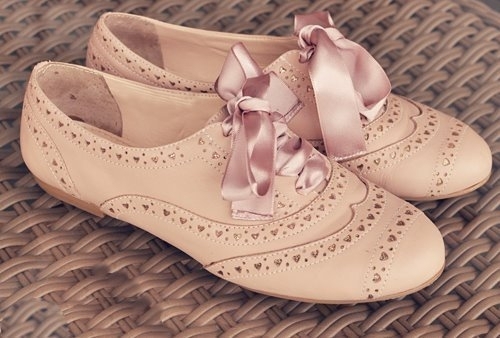 Breathe some life into an old pair of lace-up shoes by replaces the laces with thick ribbon laces. This looks especially chic when done with patent shoes or brogues. Be sure to choose a sturdier grosgrain style ribbon that will stay in place.
---
3

Collars + Metal Tips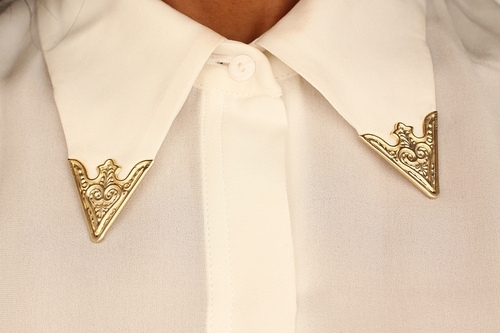 Adding a pair of metal tips to your collar is an easy way to update a plain white t-shirt. As far as fashion combinations go, this look has reached unprecedented heights of popularity. You can buy collar tips from a range of chain stores. The best part is that you can interchange the collar tips with all of your favourite shirts.
---
4

Long Sleeves + Metallic Cuffs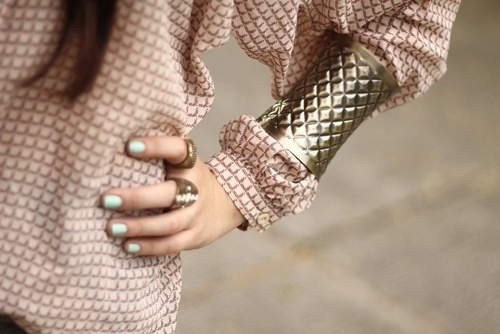 Update your long sleeve shirts by wearing them with metallic cuffs. Wear a cuff on each wrist and layered over the sleeve. Push them up slightly so that they stay firmly in place. This is an offbeat way to wear this season's hottest metallic cuffs.
---
5

Florals + Stripes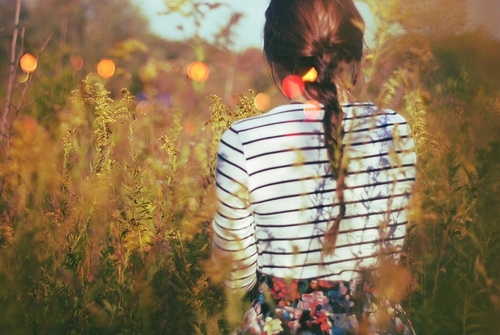 We're all bound to have some floral and striped numbers in our wardrobes. They're two seemingly fashion staples these days. But have you ever thought about wearing both at the same time? While the idea of clashing patterns might cause some people to wince, it can actually look quite chic. Try teaming a striped top teamed with floral shorts or trousers. My tip for this look is to stick to bolder floral prints.
---
6

Anything + Glitter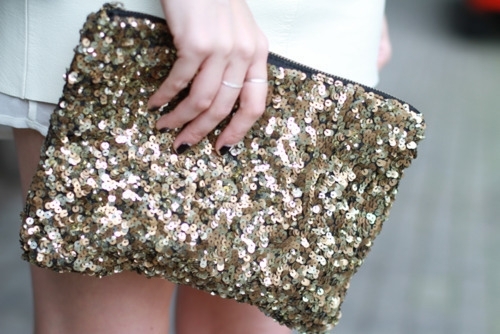 Glitter anything seems to be the instant outfit updater these days. Take to your favourite dress and throw whatever glitter accessories you deem necessary at it. You could add a glitter belt at the waist, dress it up with a glitter clutch, or slip on a pair of glitter heels.
---
7

Shirt + Cutouts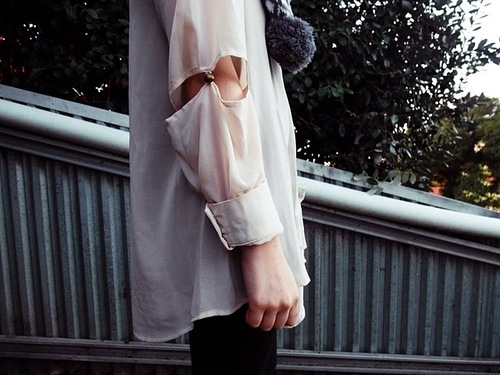 Cutout details are still popular. You can either buy a shirt with premade cutouts, or take to your old shirts with scissors and make your own. Shoulder cutouts are still chic, as are cutout details at the back. There are a range of DIY tutorials online, so your new cutout shirt is only an internet search away.
Trends come and go, so it's worthwhile being inventive when it comes to incorporating these looks into your wardrobe. Updating your wardrobe can be as simple as trying out new fashion combinations, or giving old clothes a DIY do-over. What new fashion combinations will you be trying out?
Top Image Source: pinterest.com
---
Popular
Related
Recent