Stylish Knits are great for winter-wear. Looking for stylish knits you can wear both on and off duty? Well, you're in the right place as this is exactly what I've been meaning to discuss today! Some say winter is not the ideal time to be thinking about fashion but I say there are plenty of fabulously stylish knits out there to help you look great, stay warm and obey the dress code your company had set to the letter. Don't think so? Well, take a look at these eight super stylish knits right here:
---
1

Argyle Button up Cardigan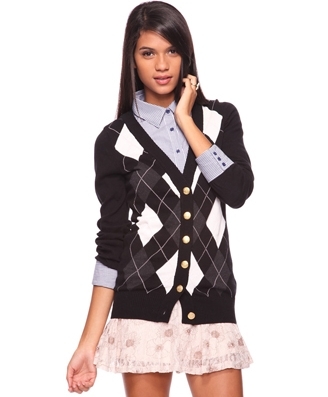 Price: $22.80 at forever21.com
This super-smart button up cardigan is something any gal should have in her closet and by that I don't mean just you working gals! But, while we're speaking about the office, do I need to mention how great it would look with your favorite pencil skirt or wide leg trousers? Think: preppy, Sex and the City lady, Charlotte and you'll understand what I want to say.
2

Sequined Knit Cardigan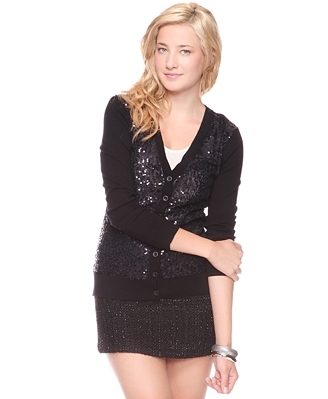 Price: $22.80 at forever21.com
Now this is one of those interesting and stylish knits that will help you look fabulously dressed for the occasion wherever you show up, and that includes your office as well! Wear it over your favorite blouse or shirt, add an eye-catching flower brooch if you want to kick it up a notch, button it up all the way up in case you don't have time for experimenting, or leave it unbuttoned if you have a new thin belt just waiting to be shown off.
---
3

Textured Open Cardigan

Price: $29.80 at forever21.com
If your wardrobe needs a bit of color, feel free to opt for this chic feminine style that needs no special accessories to look stunning. In fact, it's absolutely ideal because you don't have to be too creative at all! It's perfect for those mornings when you don't feel like experimenting too much, isn't it? I absolutely love it and I could certainly write a few more lines regarding this amazing brick shade but I have a lot more interesting and stylish knits to show you so I'll just add dot-dot-dot and let you tell me what you would wear this gorgeous sweater with.
---
4

Knitted Lurex Stripe Jacket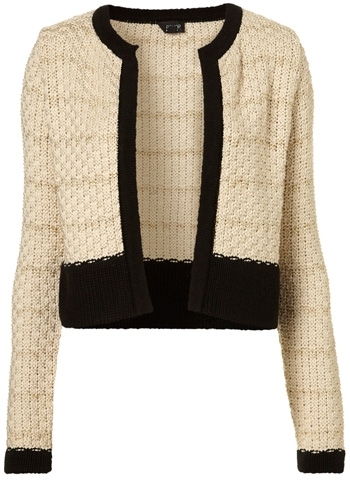 Price: $80.00 at us.topshop.com
Ah, those feminine classics! Don't you just love girly, stylish knits that don't require more than a nice brooch and a string of pearls to look absolutely gorgeous? And don't you just love those moments when you realize that you don't have to spend thousands of dollars to look as fabulous as Coco Chanel herself?
---
5

Temperley London Long Cardigan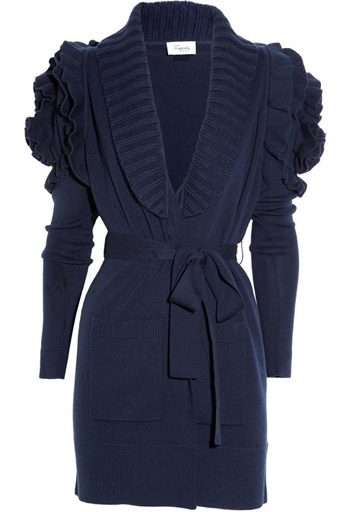 Price: $1,110.00 at net-a-porter.com
Absolutely awesome! Now, I must warn you that the next couple of wonderfully stylish knits do come with headache-inducing price tags attached, so feel free to observe them as ideas only. Although I doubt I'd ever pay so much for a cardigan, I simply must admit it's a piece worth having! A warm statement piece, indeed!
6

Yves Saint Laurent Vest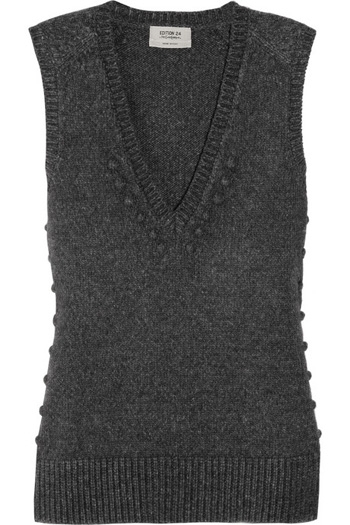 Price: $625.00 at net-a-porter.com
If you love classic business looks or like to mix and match, you simply must take a look at this warm, fuzzy vest! Attach your favorite brooch and add a long necklace to make it girly enough to wear with a pencil skirt or wear under your favorite blazer (as shown) for a classic office look.
---
7

DKNY Animal Print Sweater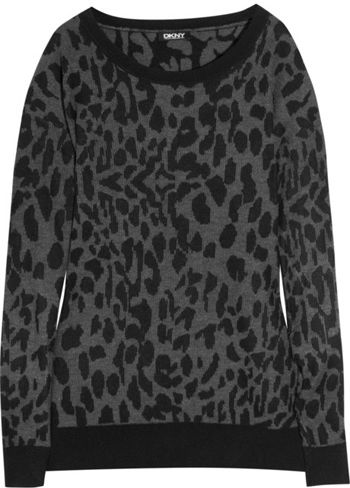 Price: $225.00 at net-a-porter.com
Low key, refined, cozy and warm – this DKNY sweater will enable you to rock a super trendy animal print without having to disobey your company's dress code! Neutral black and grey tones will give you the freedom of choice regarding your accessories and wardrobe thus allowing you to come up with a lot of both business and dressy looks! Pretty awesome, isn't it?
---
8

Grandar Printed Sweater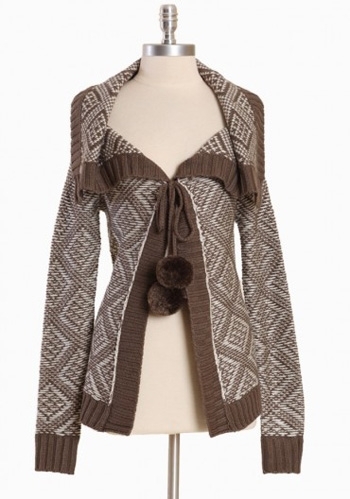 Price: $62.99 at shopruche.com
Having a bit of a headache, already? Well, let me show you one budget-friendly piece you'll love! Not all statement, super stylish knits have to cost a pretty penny and you won't make a mistake if you choose this one to keep you warm at work. Who needs a blazer when you have this awesome piece!
Aren't these some of the most stylish knits ever?! I'd gladly have them all, regardless of their price! LOL! Do you wear stylish knits to work, ladies, and, if you do – which one of these lovely, girly, awesomely stylish knits would you choose?
Top Image Source: weheartit.com
---
Comments
Popular
Related
Recent