The Met Gala always proves to be one of the biggest fashion events of the year, without fail. This year was no different, as the China: Looking through the Glass theme nearly broke the Internet. These women, though, were without a doubt the style stars of the event. They stole the show with their amazing style!
---
1

Beyoncé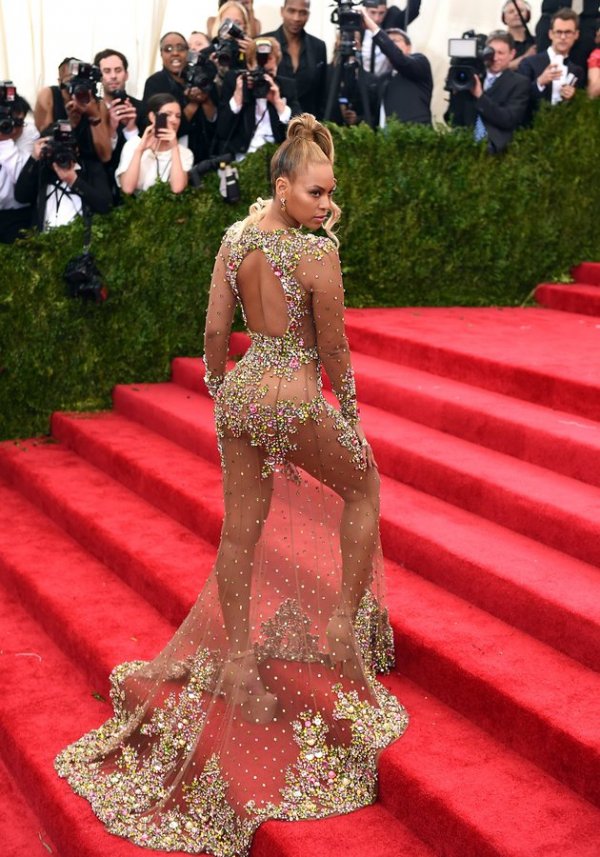 I don't know if I'll ever get over this entire look from Beyoncé. From the dramatic high ponytail, to her fierce pose, and especially the dress, this is a picture that I'm sure we'll remember for years to come!
---
2

Selena Gomez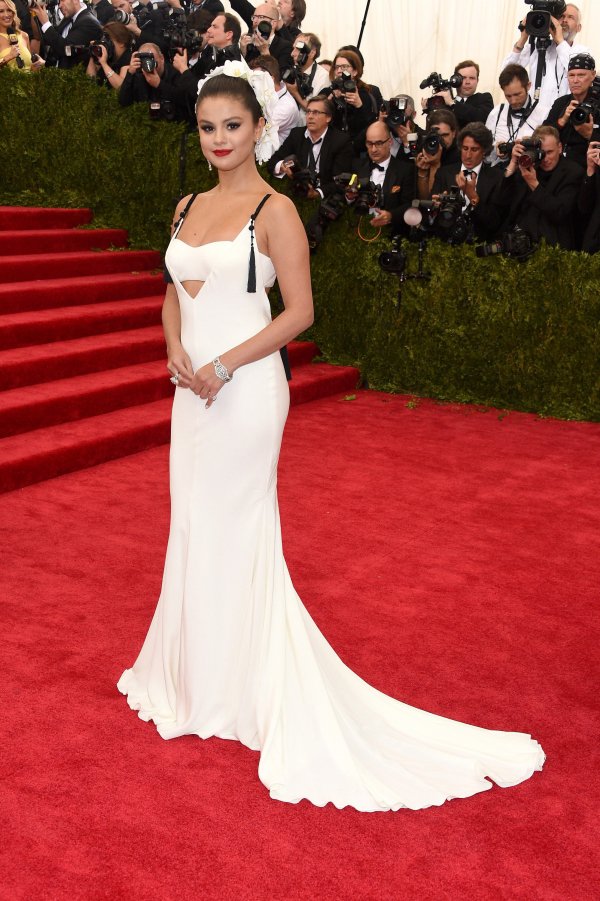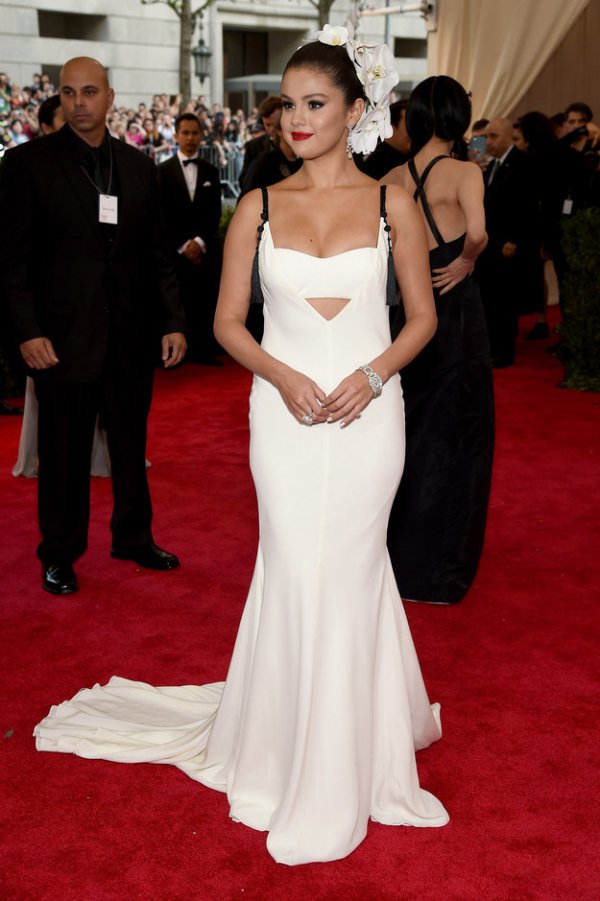 I know that the theme for this year's Met Gala was "China: Looking through the Glass" but Selena Gomez's outfit is giving me serious flashbacks to the original Selena, and I love it. The ivory looks gorgeous on her, and the little bra peeking through is such a chic touch!
---
3

Kim Kardashian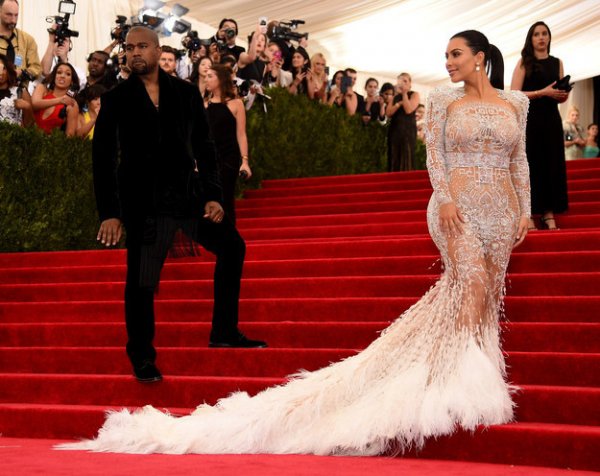 Not only did this dress look great on Kim, but also I think that, if anything, we need to commend her for getting that train up the stairs. Walking up stairs in a floor-length dress is always challenging, but it's a whole other story when your dress is essentially made of feathers! She very well could've been the next Jennifer Lawrence tripping meme!
---
4

Janelle Monae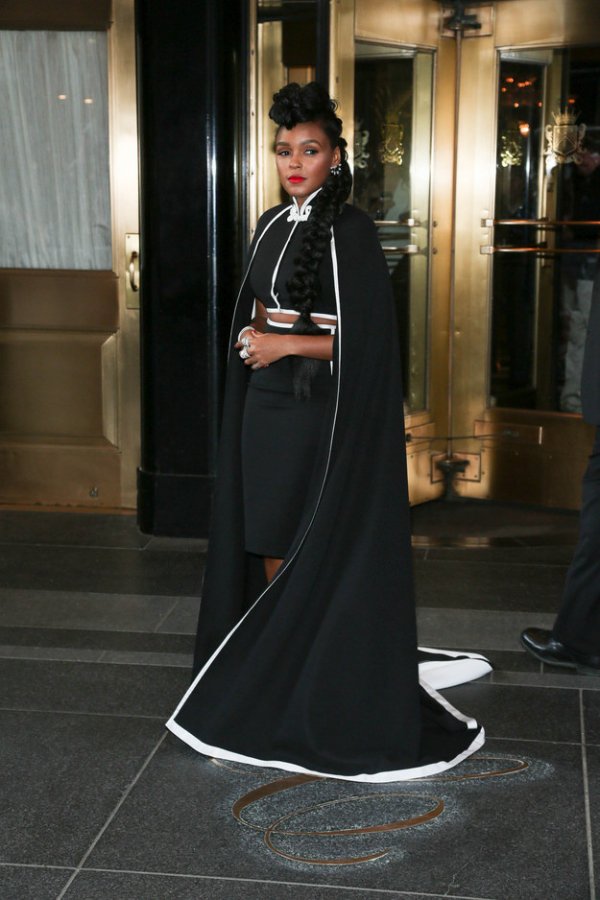 This entire look is such a departure from Janelle Monae's typical menswear red carpet looks. Although the matching set is stunning, what really catches your eye is the dramatic floor-length cape. I also love how the China theme is quietly referenced in the little details of her look!
---
5

Zendaya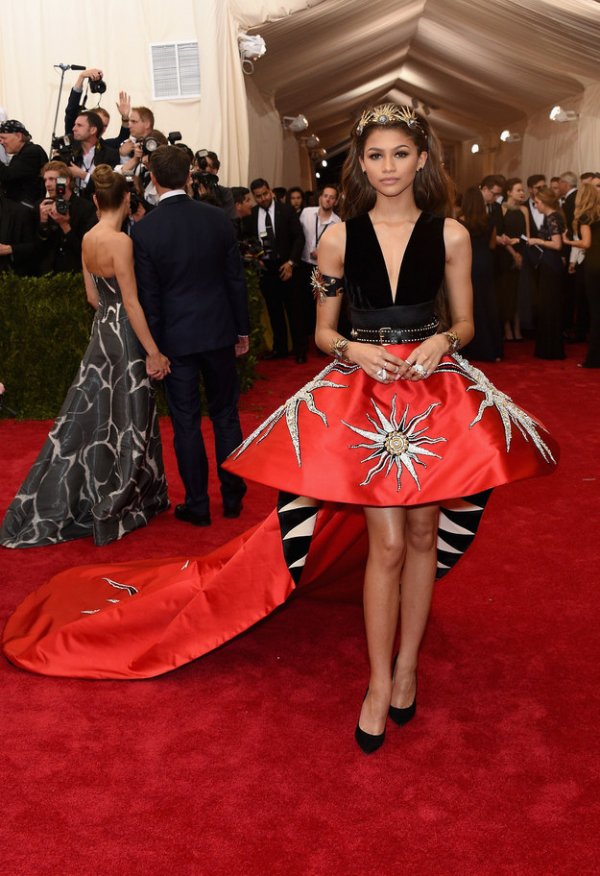 I think I speak for almost everyone when I say that I could talk about Zendaya's Met Gala look for hours on end. There are so many things to love about it—from her hair, to her accessories, and then the dramatic high-low hem of her dress. I'd argue that she had one of the more intricate looks of the night, which is why I love it so much!
---
6

Lady Gaga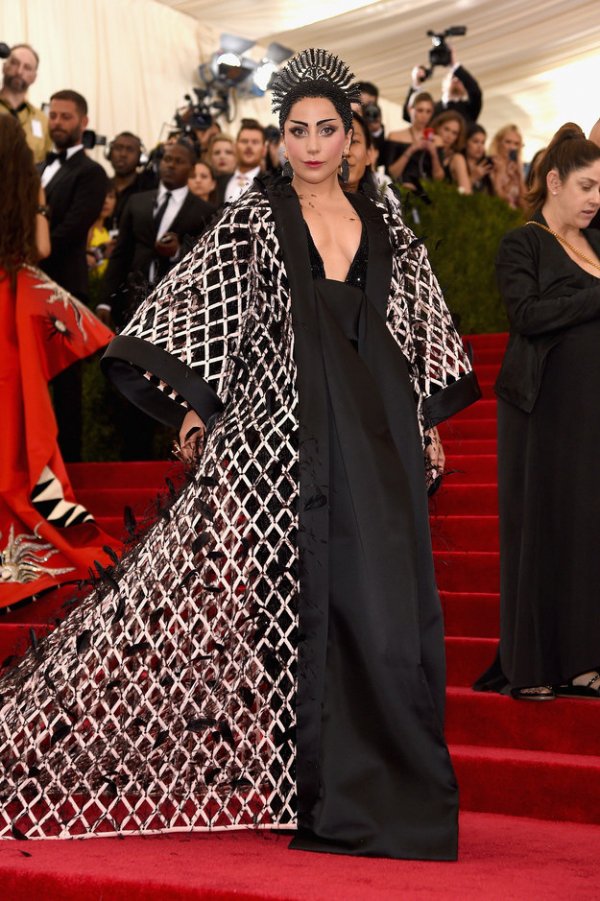 It's not every day that Lady Gaga makes a best-dressed list, but if there is any event that she should, it's an event with a theme like the Met Gala. I know that she's gotten some flack for her outfit (kimonos are Japanese, not Chinese!) but you have to remember, Lady Gaga is essentially a character, especially when it comes to her outfits, and I think we'd all be more shocked if she didn't wear something that wasn't extremely outlandish and a little offensive. If you can pull your eyes away from the kimono, though, I think we can all agree that the dress underneath it is absolutely stunning!
---
7

Vanessa Hudgens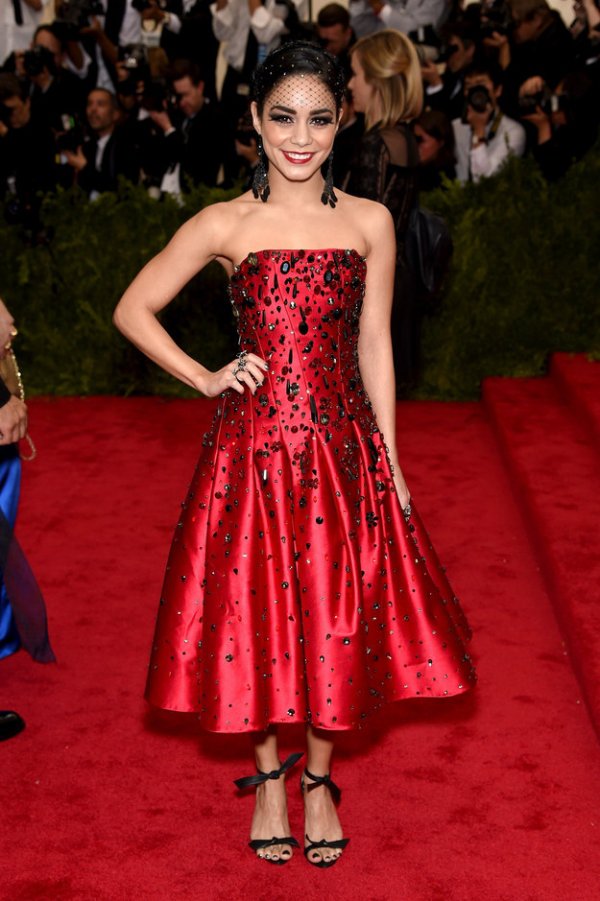 Leave it to Vanessa Hudgens to absolutely rock a tea-length dress at an event where ball gowns are almost a requirement. She knows how to keep her style fun, even at one of the biggest fashion events of the year!
---
8

Rihanna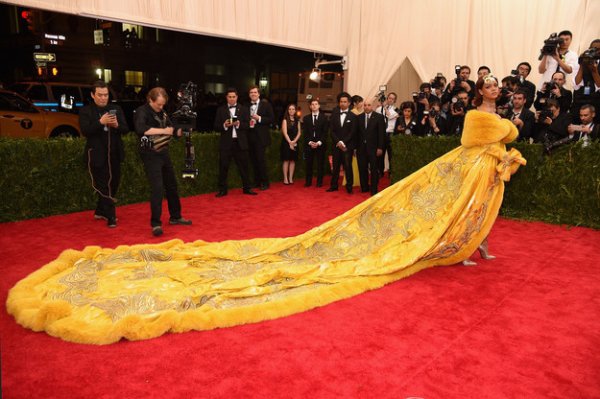 Although I think I speak for a lot of people when I say that the yellow shade of the dress is not my favorite, how can Rihanna not make every single best-dressed list for her insane and dramatic train? Don't we all wish we could rock something like that?
---
9

Anne Hathaway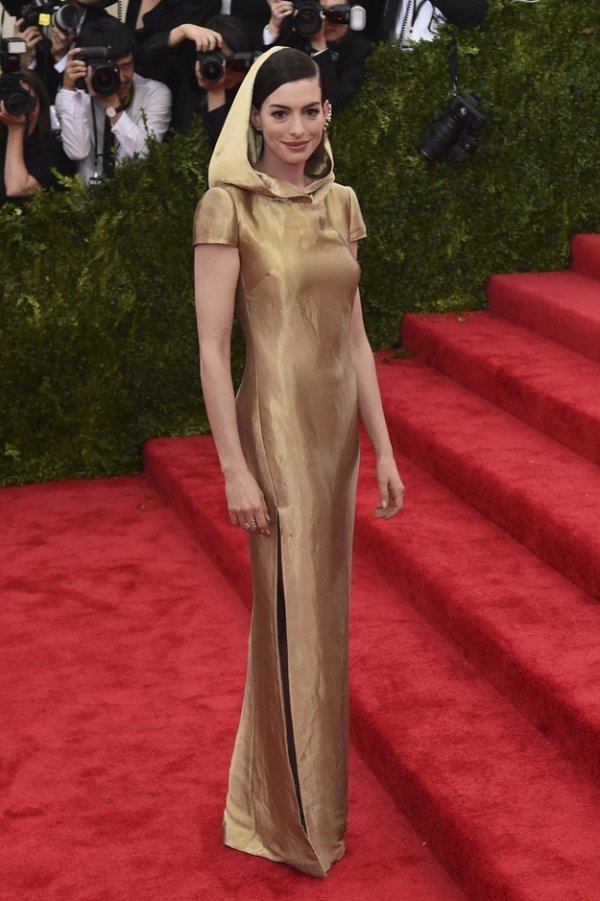 I might've been the only person who was absolutely obsessed with Anne Hathaway's hood, but why? I think it's so fun and chic! I will never forget a few years ago when Sienna Miller wore a matching set on a red carpet and everyone (myself included) thought it was so ugly. Now, they're everywhere! I could see Anne Hathaway's hooded dress taking on a similar life! She made something we associate with comfort so stylish and chic, so I'm really hoping it catches on!
---
10

Uma Thurman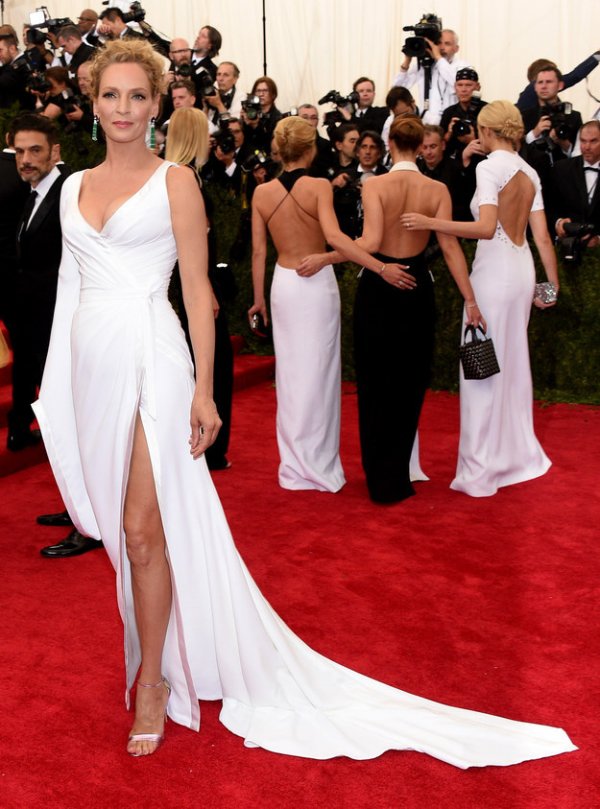 Uma Thurman doesn't often make best-dressed lists, but if there is any outfit that should get her on a best-dressed list, this is it. Not only is the dress extremely flattering on her, but also the overall design of the dress is absolutely stunning!
What are your favorite looks from the Met Gala? Sound off in the comments!
More
Comments
Popular
Recent