The next generation of Kardashian kids is easily some of the most stylish children in Hollywood right now. It makes sense, of course, when you remember just how stylish their famous parents are. If you love cooing over their adorable style, you'll love reminiscing on some of their cutest looks, and even if you aren't a huge Kardashian fan, this list of cuteness is sure to make you a convert!
---
1

North and Penelope's Tutus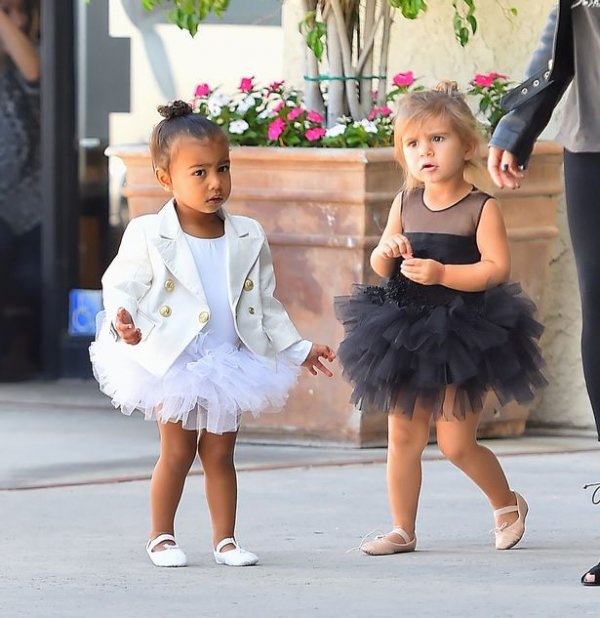 Was there literally anything cuter ever than North and Penelope's contrasting monochrome ballet outfits? From their big tutus to their tiny little ballet slippers, these were two outfits that had everyone, Kardashian fan or not, cooing over. Leave it to the Kardashian daughters to be the most stylish kids on the block!
---
2

Reign's First Instagram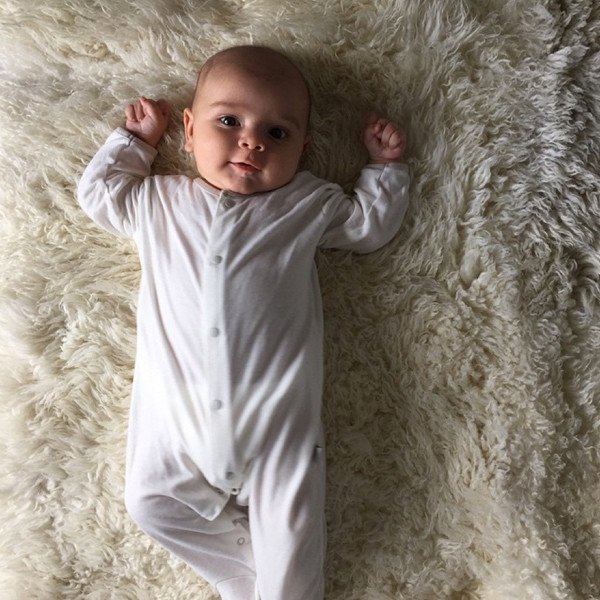 We haven't seen a lot of Reign Disick (here's hoping that changes soon!) but his first Instagram post (courtesy of mom, Kourtney) made quite the splash on his social media. His simple neutral onesie was absolutely adorable, and the exact outfit we'd all love to dress our kids in. It was an outfit made even cuter by the plush blanket he was laying on. The neutrals made his cute little face stand out!
3

North and Penelope as Mermaids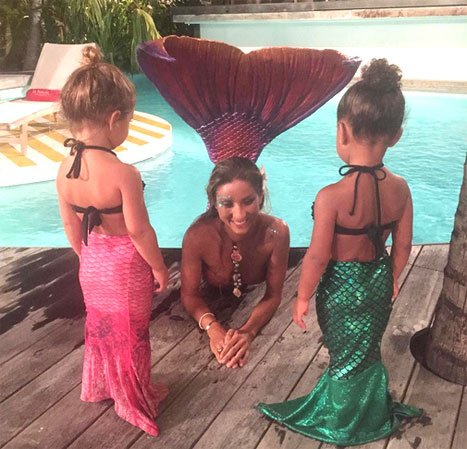 Halloween came early for these best friends when they got to dress up as mermaids and hang out with "real life" mermaid! First, North's mom, Kim posted a picture of the little ladies from behind, and they were serving us model realness with their poses! Then, Penelope's mom, Kourtney, posted a picture of the front of their outfits, and I think we all died at the cuteness of their little mermaid costumes!
---
4

Mason's Burberry Outfit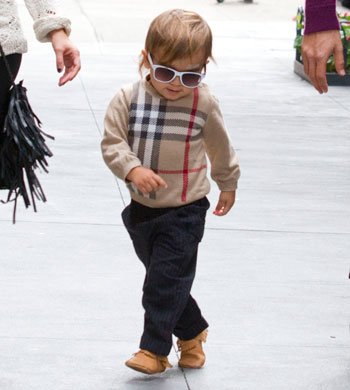 The oldest kid in this generation of Kardashians became an instant meme when he was photographed out with his parents in his cute Burberry sweater looking super fly and stylish, especially for a toddler. He looked like a little man in his Burberry sweater, black pants, tan loafers, and white sunglasses, despite the fact that he was still quite young when the pictures were taken!
---
5

North's Skunk Costume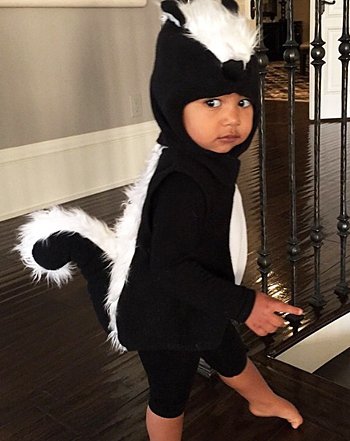 Leave it to North West to be a skunk for Halloween and still have the cutest costume ever! Her curly, little tail and leggings were just enhanced by the cute little face she had in the picture her mom posted to Instagram! I think this costume made us all want to go back in time and wear the same costume as kids!
---
6

Penelope's Teeny Bikini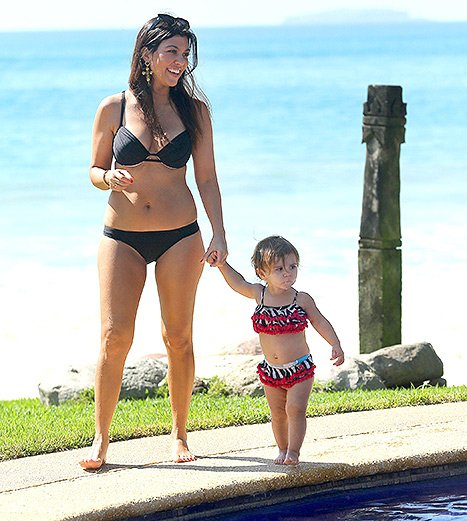 Penelope Disick in this ruffly, red bikini is just too cute for words! She may just be the most chic toddler on the block, and this little bikini candid is proof of that! Has any toddler ever looked so stylish on a day at the beach?
---
7

Penelope's Green Shift Dress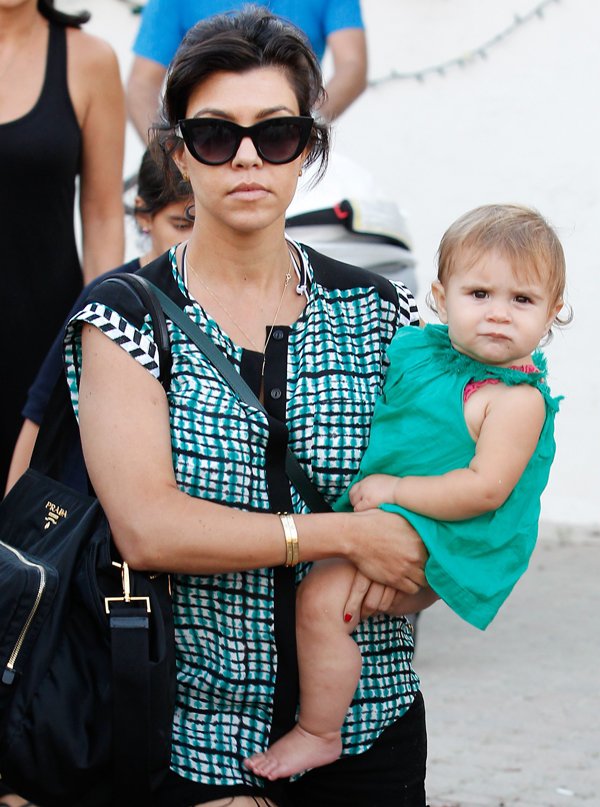 Penelope seems to match her mother in this simple frock! Of course, it's not a direct match, but it definitely seems like Kourtney attempted to color-coordinate with her little mini-me! It appears to be a mod green dress that we'd see on the stars of Mad Men, not a toddler! Leave it to Kourtney Kardashian to dress her child this stylish!
What are your favorite Kardashian kids' looks? Let me know whose style you love most in the comments!
---
Comments
Popular
Related
Recent