COMMENT
There's something about white dresses that literally screams summer. So whether you're spending your summer sipping on sangrias with friends, laying on the beach taking in the sun, or running off to some exotic location with your sweetie, don't forget to put on a summery white dress....perhaps a little something like these?
1. Crochet-Trimmed Layered Dress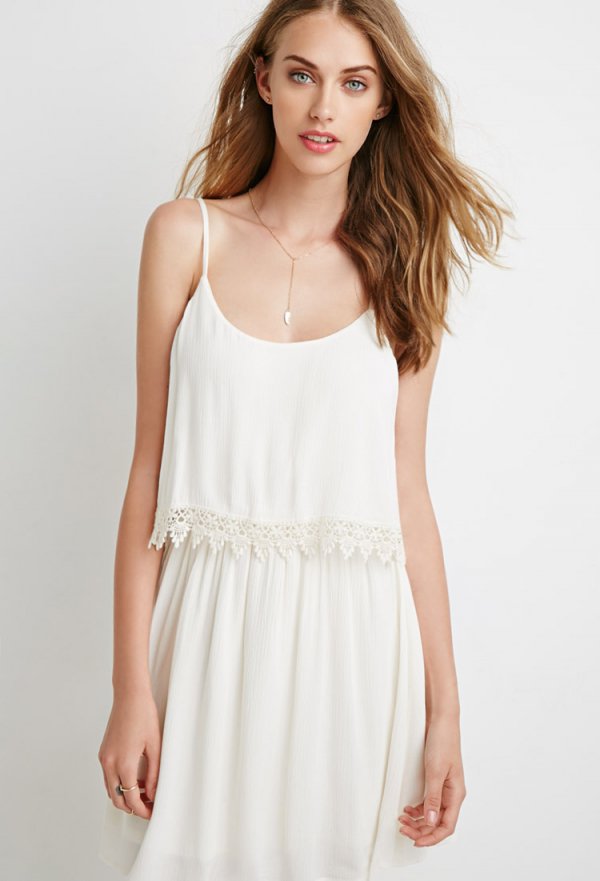 Ornate Embroidered-Mesh Dress
Explore more ...