Summer is one of my favorite times for fashion. Whether you're going to the beach or the office, there are so many different ideas for summer style, the possibilities are endless. If you're looking for summer outfit inspiration, look no further than this list!
Table of contents:
1

Ombré Maxi Skirt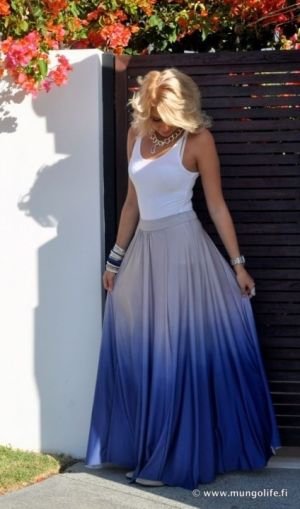 Source: How to Wear a Maxi
This ombré maxi skirt is just absolutely stunning. It's the perfect summer skirt.
2

Blue Printed Jacket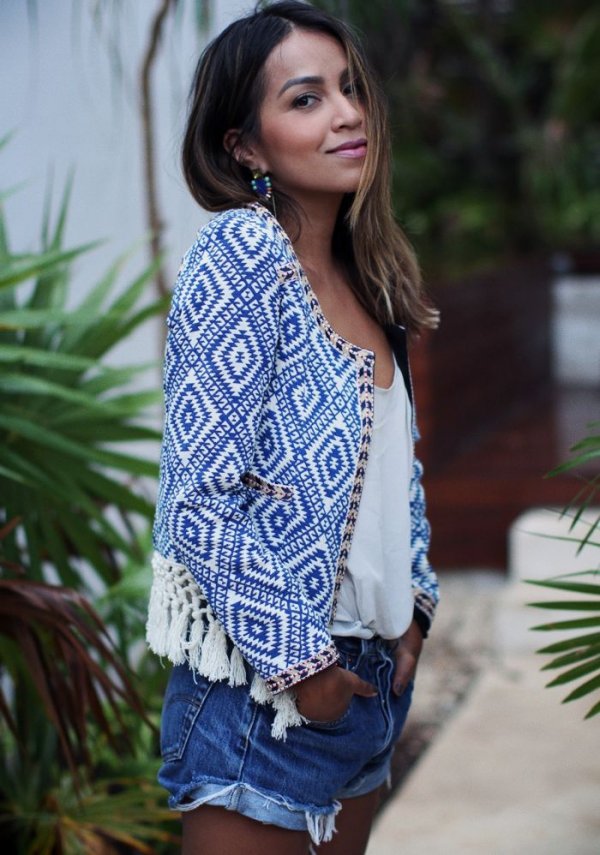 Source: Tularosa. | Sincerely Jules
Underneath this gorgeous jacket is the simplest outfit ever- a pair of jean shorts and a white shirt- and yet the outfit looks so chic!
3

Go Bright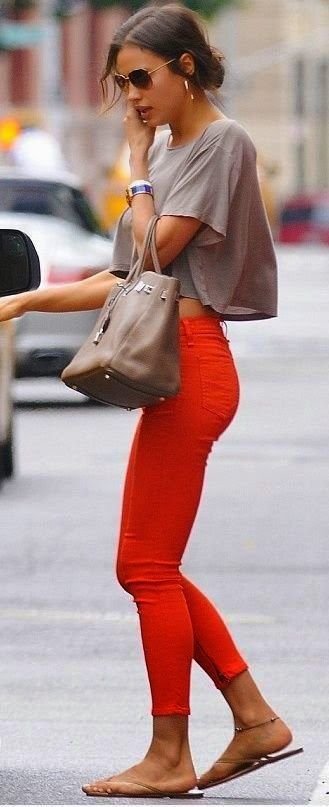 Source: modern summer outfits 2015 trends
These bright red pants are so pretty and add such a great pop of color!
4

White Top and Cropped Jeans
Source: 60 Stylish Spring Outfits For
White is such a great color for summer, and this top is no exception. The perfectly folded pants are just another great addition!
5

Zodiac Signs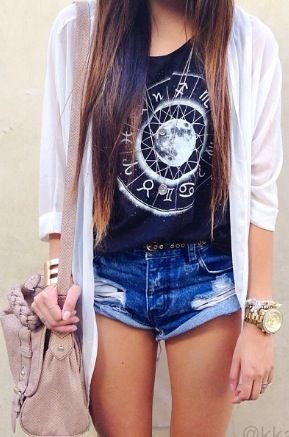 Source: stylishwife.com
I think I speak for a lot of girls when I say that I love a good graphic tee, and this cute zodiac sign tee is perfect! I especially love it paired with the loose sweater and shorts.
6

Boho Paisley

Via Going Somewhere
Boho is such a classic summer style, and it's especially great when paired with this fun paisley print.
7

Tribal Look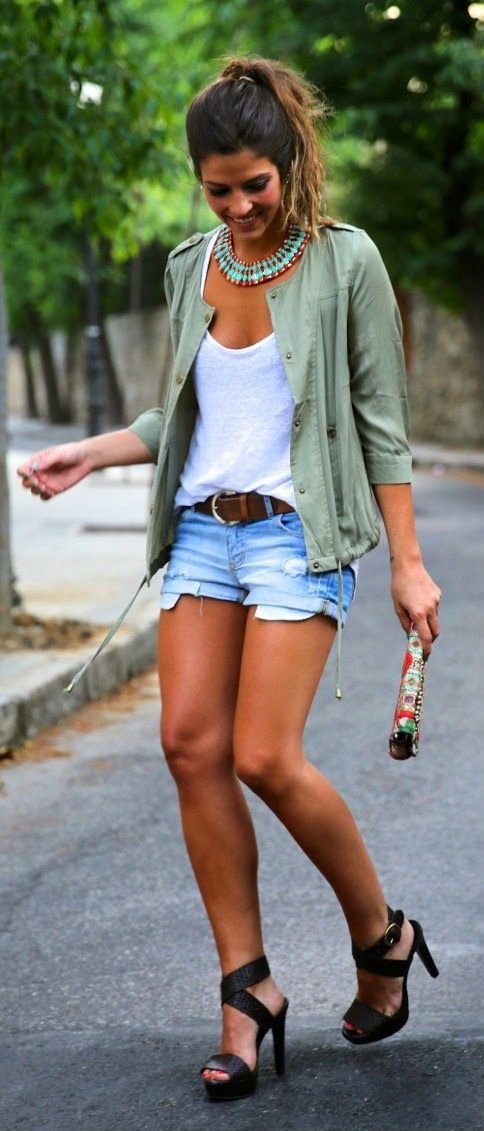 Source: What to Wear on a
I'm just a tad obsessed with this green jacket, and the tribal necklace just adds such a great touch to it!
8

Separates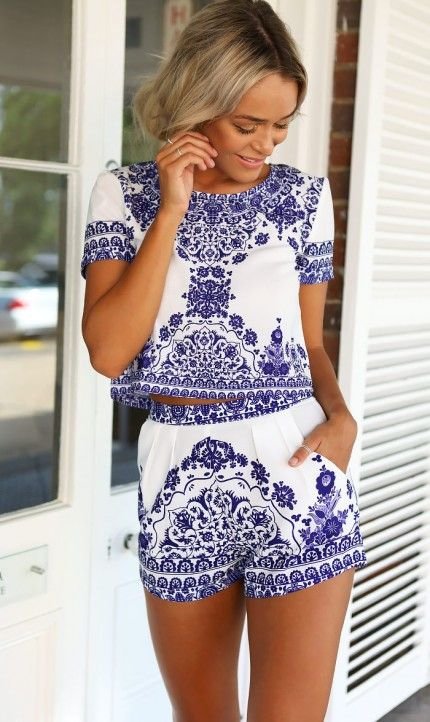 Source: Spring/Summer 2015 Fashion Trends
This is the biggest trend of the summer: matching sets. Get in on the trend while you can!
9

Bring Back the '90s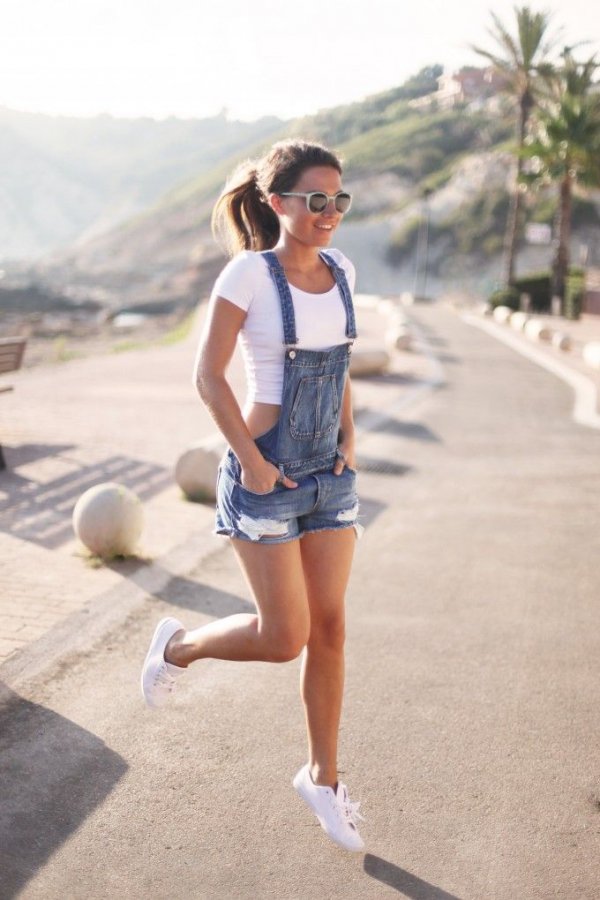 Source: Haze (Frassy)
I think we can all agree that overalls weren't one of the most flattering trends from the '90s, however, when they're paired with this crop top, this is a look we're dying to bring back!
10

Stripes and Denim Jacket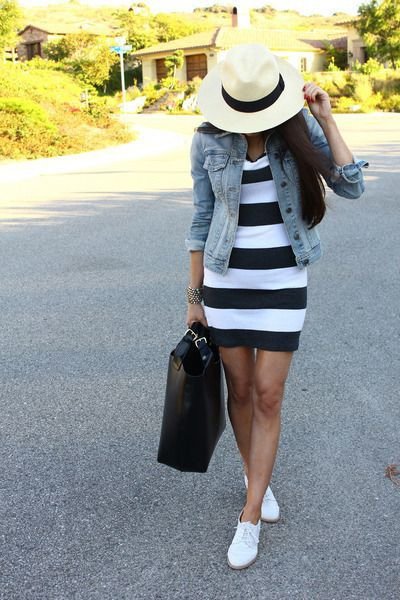 Source: 20 Style Tips On How
The thick stripes on this dress are so pretty, and alongside the jean jacket and big hat, this is a match made in heaven!
11

Off the Shoulder Top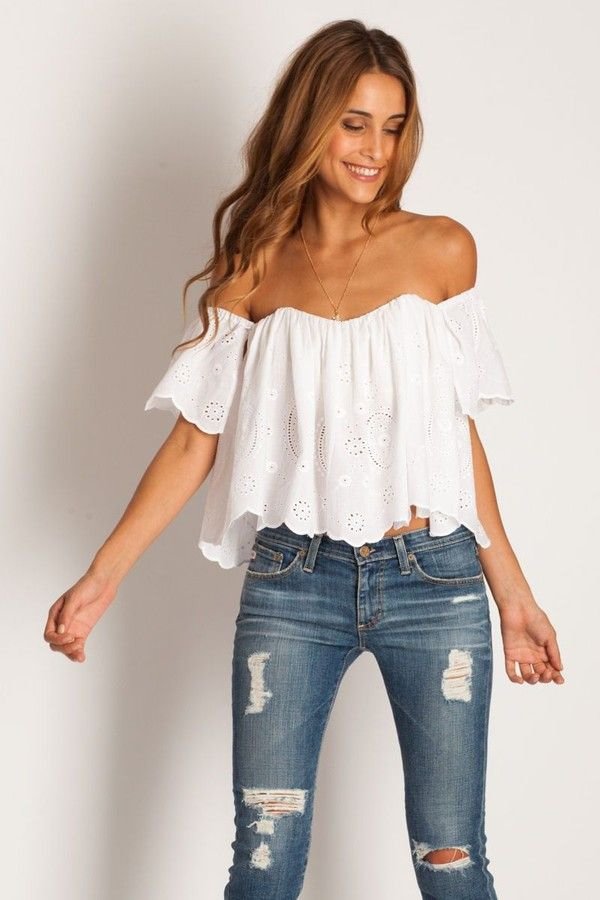 Source: Shirt: white summer top jeans
This top looks like it came straight from Mamma Mia, one of my favorite movies to get summer style inspiration from!
12

T-Shirt Dress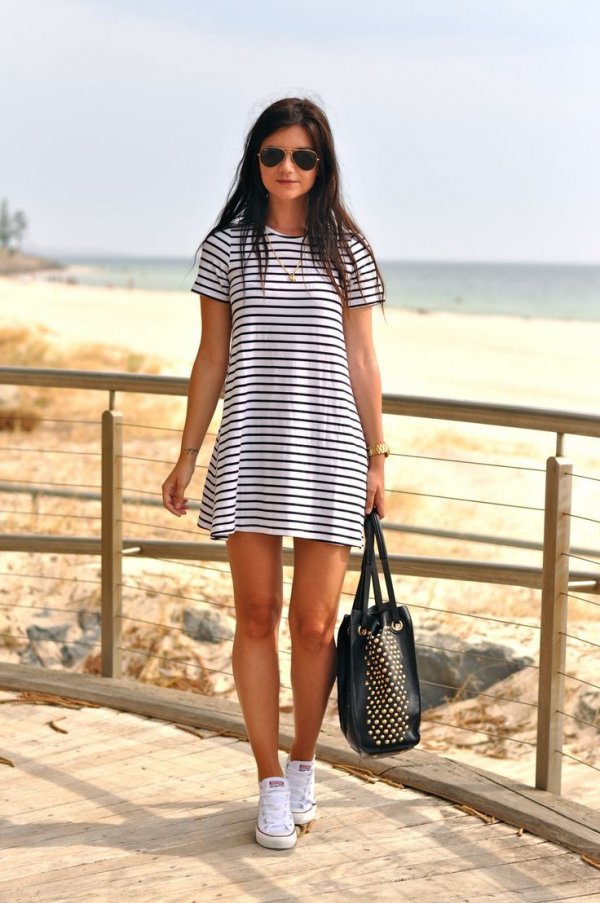 Source: TBdress Fashion Dresses - ZKKOO
This shirt dress has such a simple silhouette, but it's still so pretty.
13

Navy Summer Outfit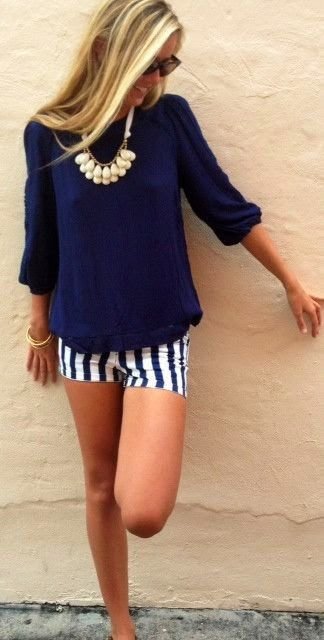 Source: 7 preppy outfits with shorts
I really love this deep navy color, especially when paired with the striped shorts and gold accent necklace.
14

Denim Shirt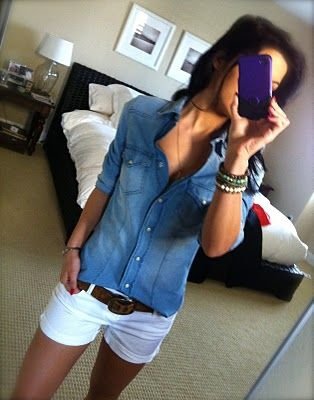 Source: The HONEYBEE
Denim shirts are consistently a huge summer trend, but it can be hard finding pants that go with it. These white shorts are perfect!
15

Kimono and Cutoffs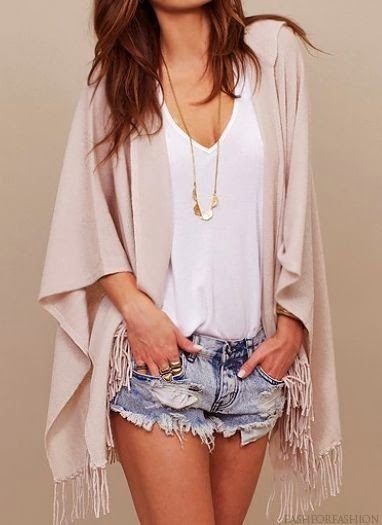 Source: Coachella Festival Style Edit
These pale pink kimono is gorgeous and the cutoffs add a grungier touch.
16

Patterned Shorts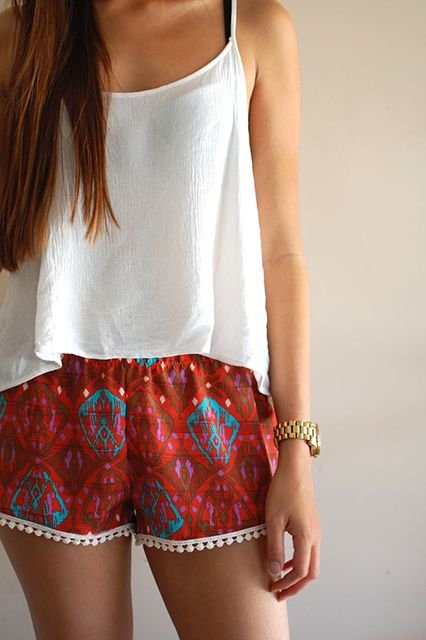 Source: Made In L.A.: The Best
Billowy, patterned shorts are so on trend this summer.
17

Tank Top and a Skirt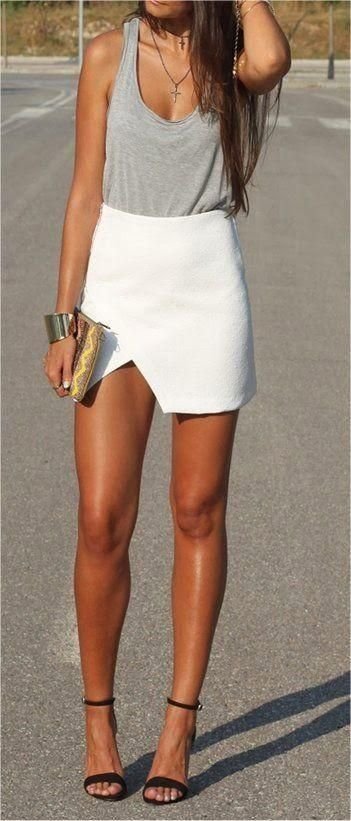 Source: Spring/Summer 2015 Fashion Trends
This chic skirt is easily dressed down with a casual tank top.
18

Simple Summer Outfit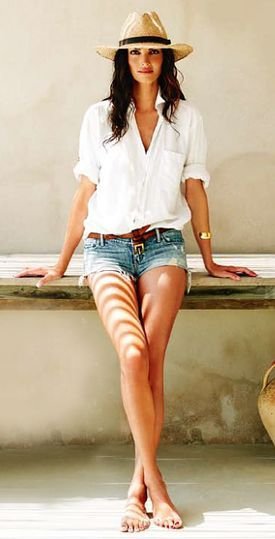 Source: 20 Style Tips On How
It doesn't get much more effortless than this white blouse and shorts.
19

Scuba Skirt

Source: 10 Bloggers Who Totally Nailed
I'm just a little bit obsessed with this scuba skirt.
20

Floral Crop Top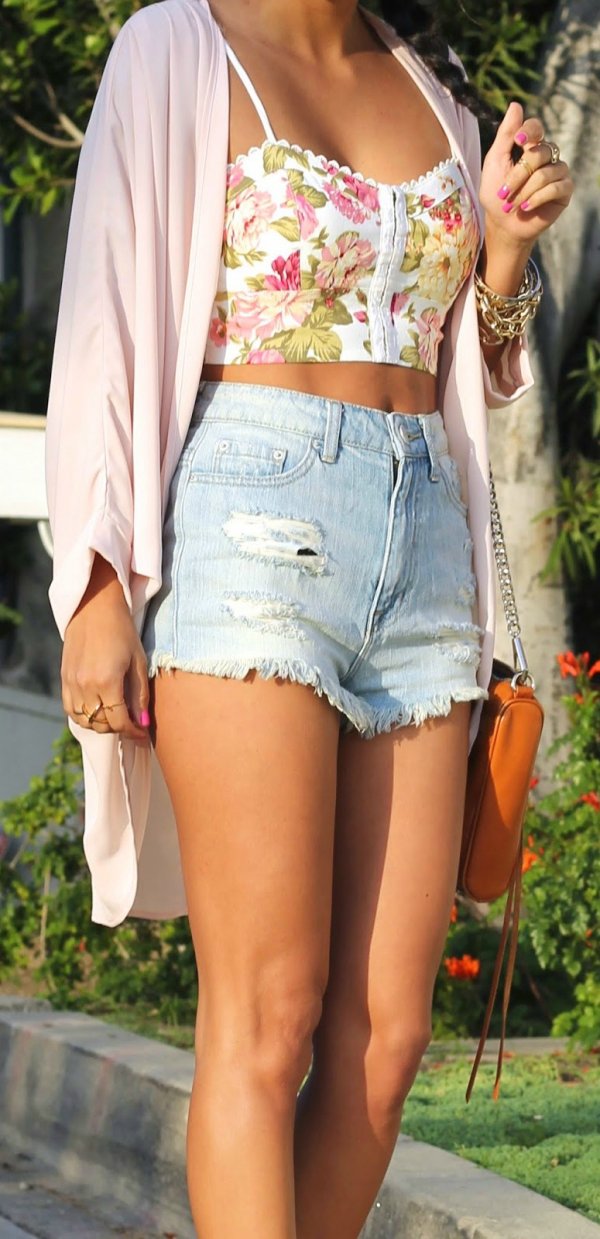 Source: Flowers on End Floral Print
This outfit should be your go-to summer music festival look!
21

Chic Outfit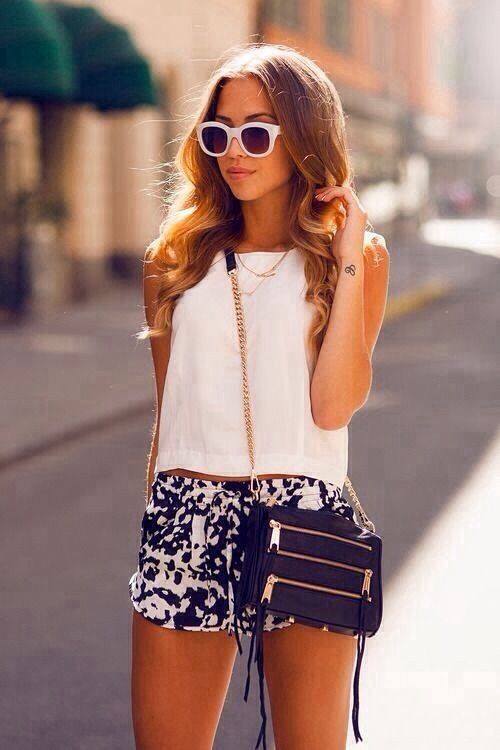 Source: Rebecca Minkoff Handbags - FREE
I can't decide which part of this look is my favorite- whether it's the shirt, shorts, purse, or even the sunglasses. They just go so well together.
22

Pops of Color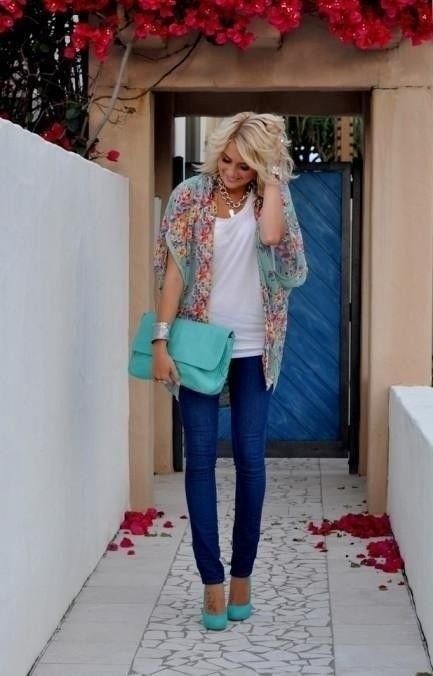 Source: How to Wear Denim and
I love that rather going insane with the color, she picked one color to throw in all over the outfit.
23

Floral Shorts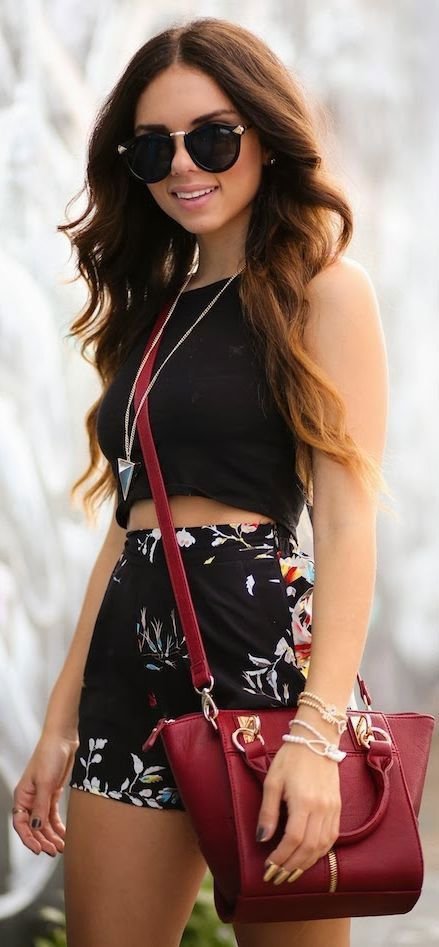 Source: 20 Style Tips On How
These high-waisted floral shorts are definitely at the top of my summer must-have list.
24

White Denim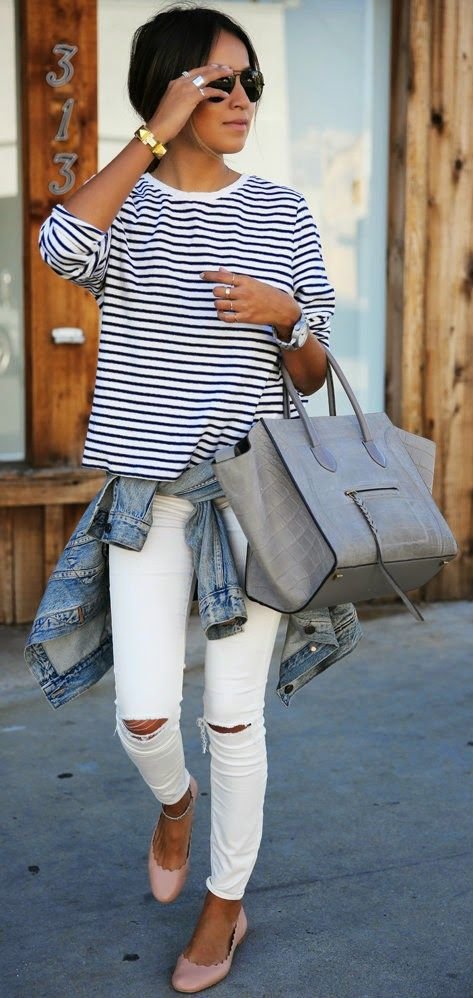 Source: A Smart Trick For Making
I love how the white pants aren't necessarily prim and proper. I like how they're a little bit distressed, especially alongside the striped top.
25

Boho Chic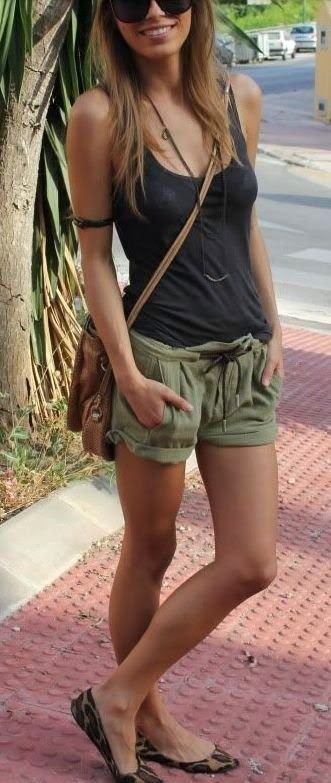 Source: How to get prepared for
This casual outfit is perfect for your next beach trip!
What are your favorite summer outfit looks? Where are you getting outfit inspiration from this year?
Please rate this article