Knowing how to wear corduroy in a contemporary way is the key to keeping it stylish. While corduroy may have fallen out of favour lately, with many instead opting to wear its much cooler cousin 'denim', it's a great fabric to wear in the fall. It's perfect for creating this season's rustic, earthy outfit trends. Check out the following few tips for how to wear corduroy stylishly this season.
---
1

One at a Time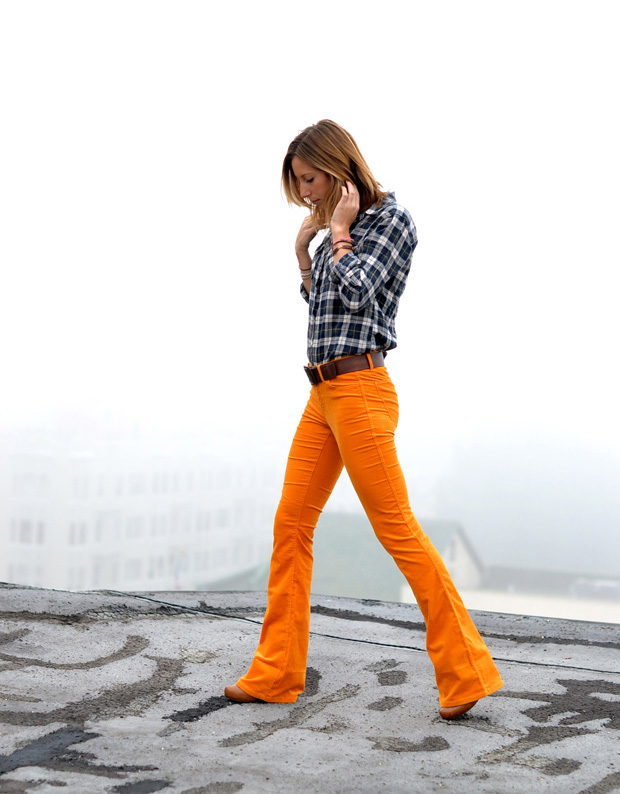 A head to toe corduroy look is a no go. We've all heard that you can have too much of a good thing, right? When looking at how to wear corduroy, avoid corduroy overkill and only wear one piece at a time. It could be a cropped jacket, sleek pencil skirt, or a fitted pair of jeans.
2

The Stretch Factor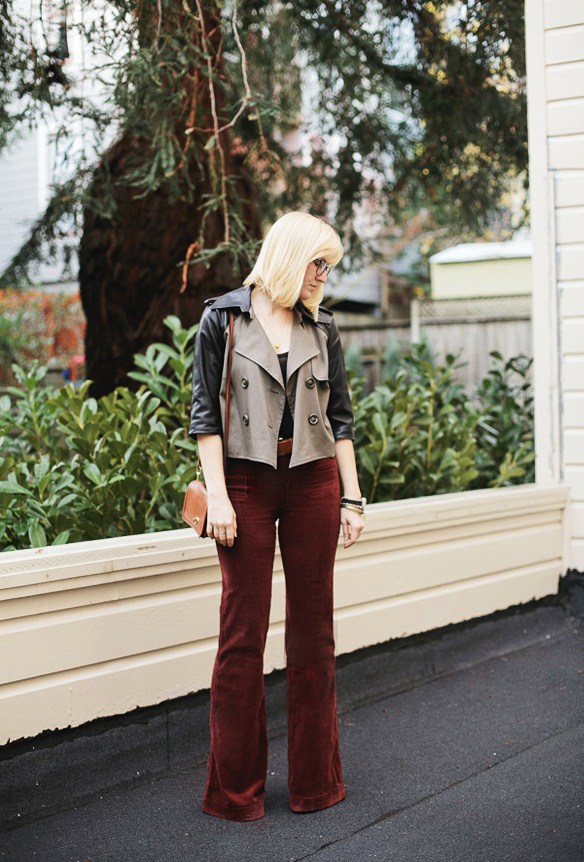 All the hottest labels are doing corduroy jeans this season. Rag & Bone, Current/Elliott, J Brand – you name it, they've got it in corduroy. What you'll notice though is that they all use a stretchy corduroy fabric, rather than the thick retro styles we're probably used to. A stretchy corduroy fabric makes wearing those skinny, fitted jeans much more comfortable.
---
3

Keep It Colourful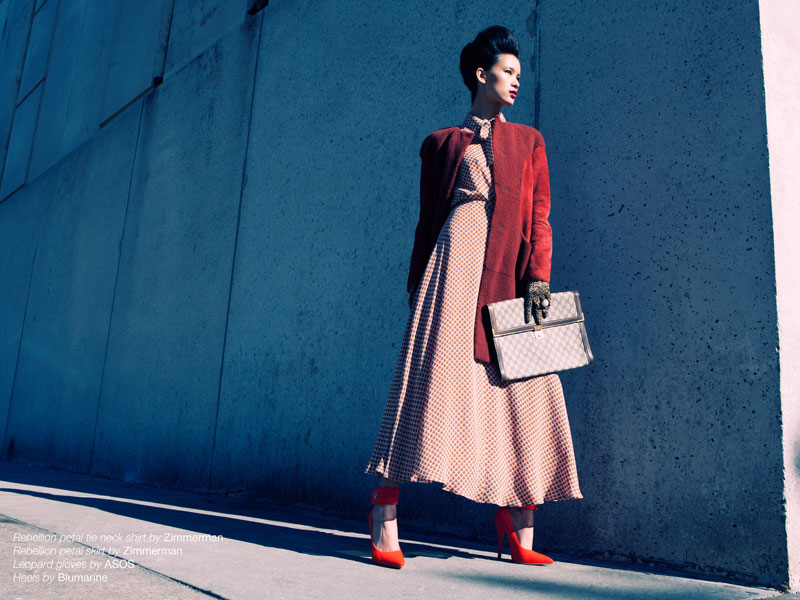 Make your corduroy stand out this season in cool and bright colours. Brown and black corduroy is all just a little bit bland these days. Instead, when it comes to how to wear corduroy, try your hand at this season's golden yellow, bright red, and electric blue hues.
---
4

Try It in Print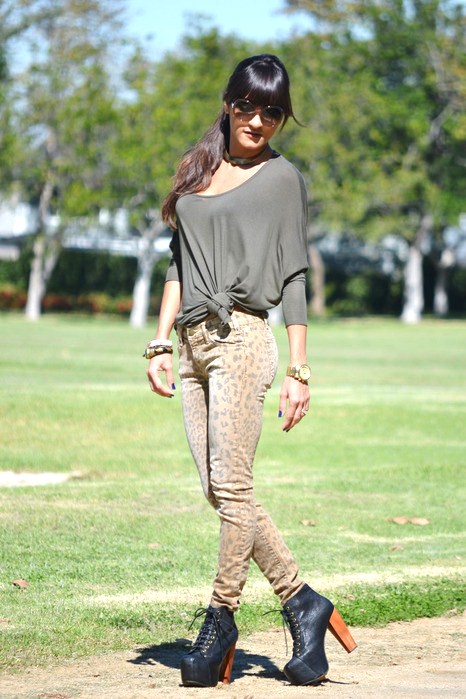 Printed denim is all the rage right now, so why can't the same go for corduroy? You'll be surprised to find that some labels have designed corduroy garments in a range of on-trend prints. From Current/Elliott's leopard print jeans to Sessun's floral blazers, corduroy is anything but plain this season.
---
5

Forget the Flare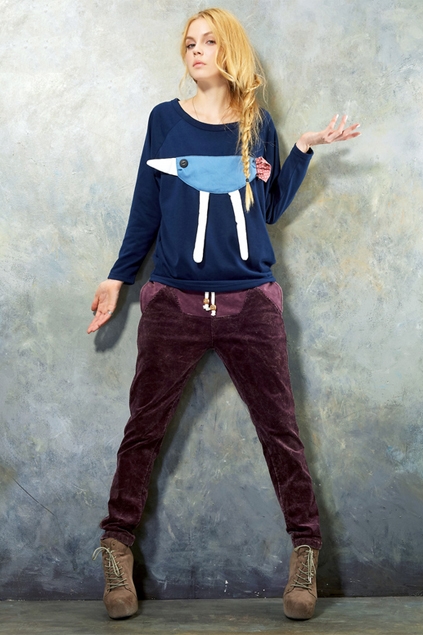 The key to how to wear corduroy this season is to stick to modern cuts. When choosing a pair of corduroy pants, a flared cut can make things seem a little bit too retro. Go for slimmer fitting cuts instead to work a more contemporary and streamlined look.
6

Not Just Jeans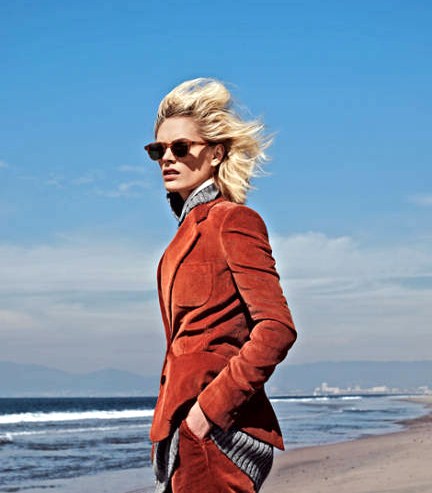 Corduroy jeans are pretty standard. If you want your corduroy just a little bit different, keep an eye out for corduroy in unexpected places. Corduroy shift dresses, circle skirts, and blazers are all fashionable ways to wear the look right now.
---
7

Play up Texture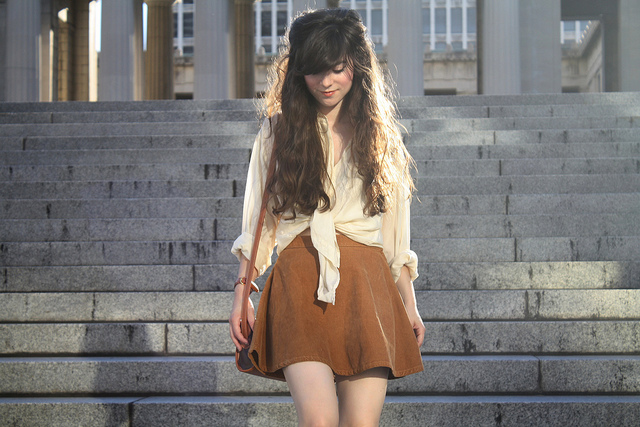 Another tip for how to wear corduroy stylishly is to experiment with texture. The rustic look of corduroy looks great teamed with faded denim for a casual outfit, while teaming it with a silk fabric is perfect for giving it a luxe touch.
If you've never even thought to wear corduroy this season, hopefully these tips will have you giving it a second thought. When it comes to how to wear corduroy, there are plenty of easy and stylish ways to pull it off. Do you have any tips for how to wear corduroy stylishly?
---
Popular
Related
Recent