How to wear sheer in the summertime is easy – just let your skin show and the breeze flow through. However, come fall, things get that little bit trickier. The sheer trend is still as hot as ever, but how do you make it work without absolutely freezing? Read on for some tips on how to wear your sheer clothes this fall.
---
1

Stick to Accents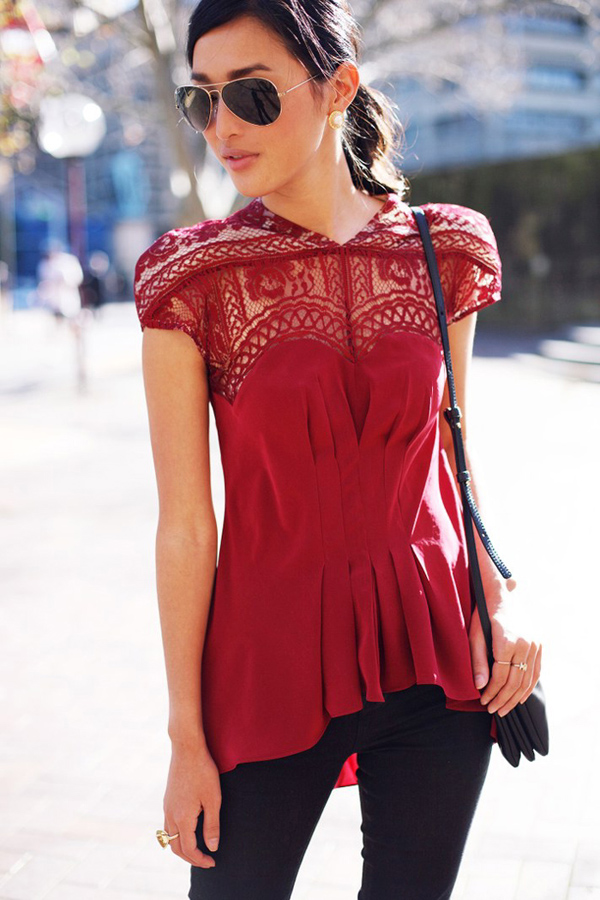 When it comes to how to wear sheer this fall, stick to accents. Things like sheer sleeves, panels, or embellishments are all you need to add that little bit of extra interest to your outfit. It's a great way of easing into the sheer trend without baring too much flesh.
---
2

Wear with Fleece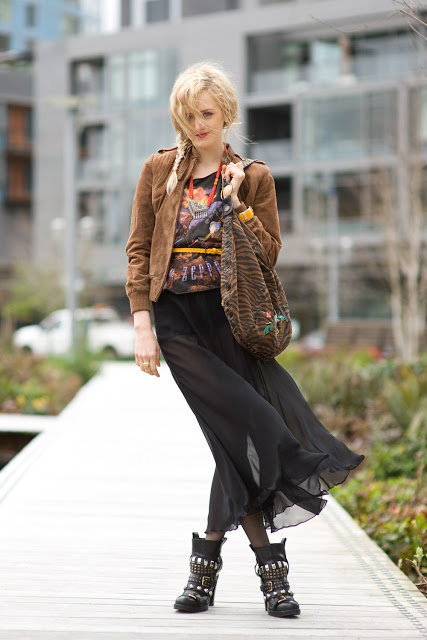 If you're going to be baring it all with a sheer top or bottom, keep the other half of your body cosy with some good old fashion fleece. It works a great contrast with the sheer fabric and is perfect for working this season's sporty trends. I'd team a sheer maxi skirt with a fleecy sweatshirt and collar necklace for a cool fall look.
---
3

Keep It Lined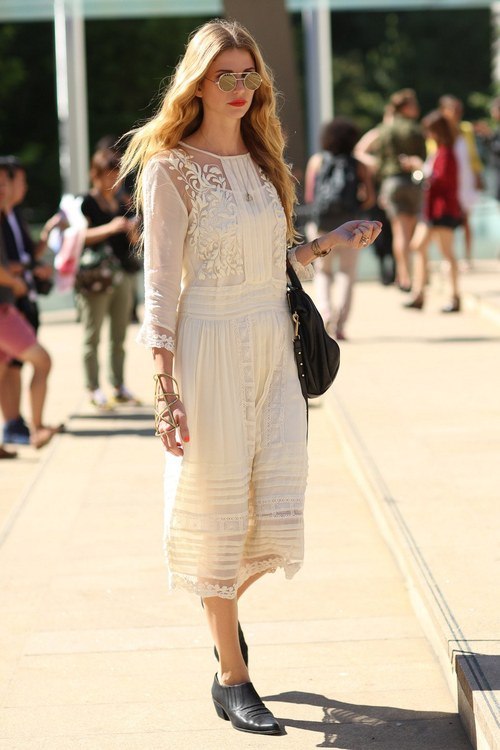 Sheer clothes offer little protection from the elements. When looking at how to wear sheer clothes this fall, ward off cooler temperatures by picking up sheer pieces that come lined. They'll reveal much less skin, and you could even get away with wearing a few more sneaky layers underneath.
---
4

Show Some Leg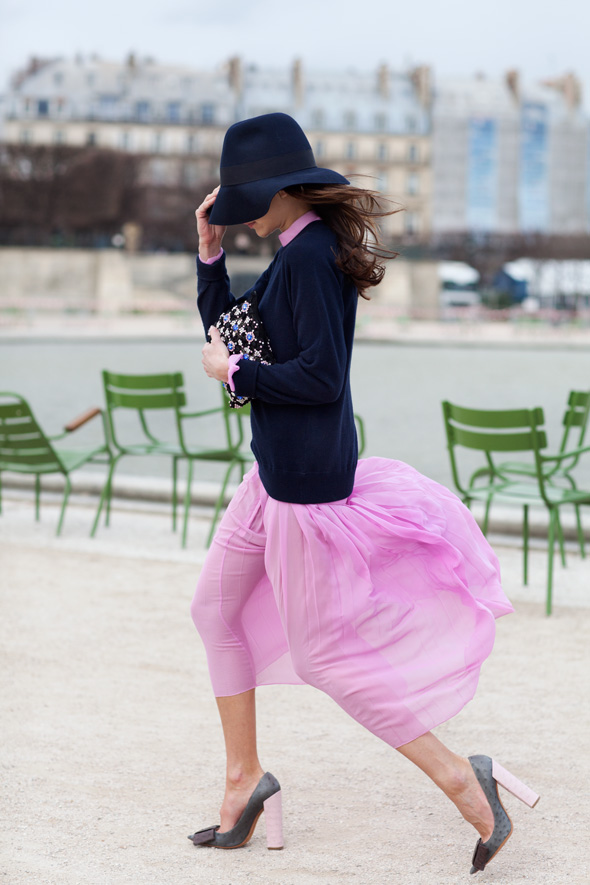 This fall, get your sheer fix in the form of skirts. Maxi skirts are a great option come fall, and in sheer fabrics they're also perfect for showing off the last of your summer skin. Wear with enclosed shoes and pop on a longer jacket over the top for a fall appropriate look.
---
5

In Print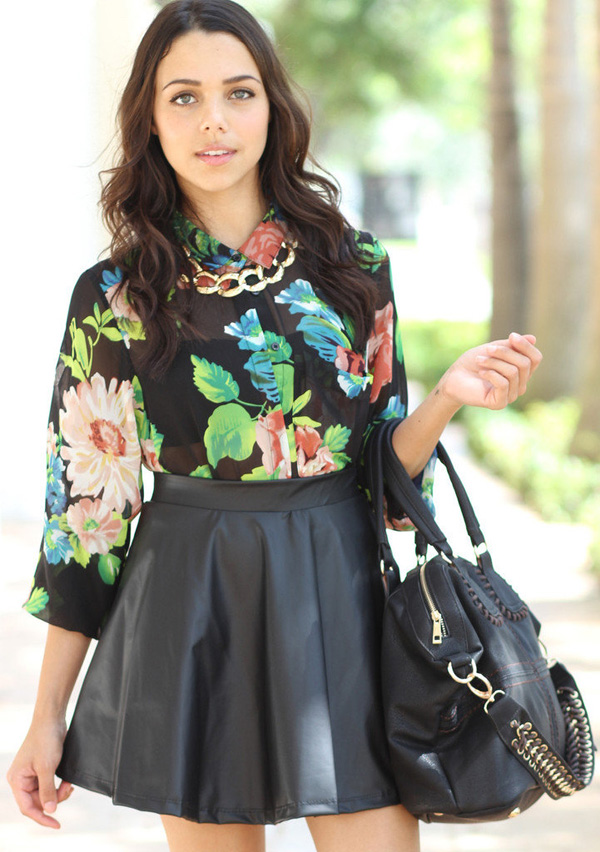 Fall is all about eye-catching prints. Pick up a sheer blouse in a moody floral print to work an on-trend look. A sheer printed blouse will not only look great, but can distract the eye from ogling too much at the skin underneath. Alternatively, if you wear a slip underneath, it'll be less noticeable thanks to the print on top!
---
6

Pick Pockets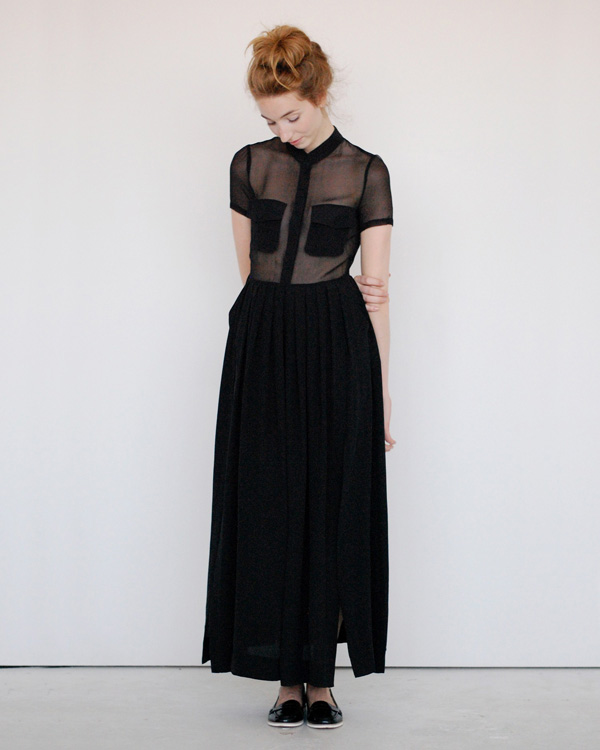 One trend I'm seeing a lot lately is sheer shirts with opaque double breast pockets. I'd have to say it's a cheeky way of minimising any nipple exposure when wearing your sheer shirts sans bra. Alternatively, you could wear a nude slip underneath your shirt and still have people fooled!
7

Layer It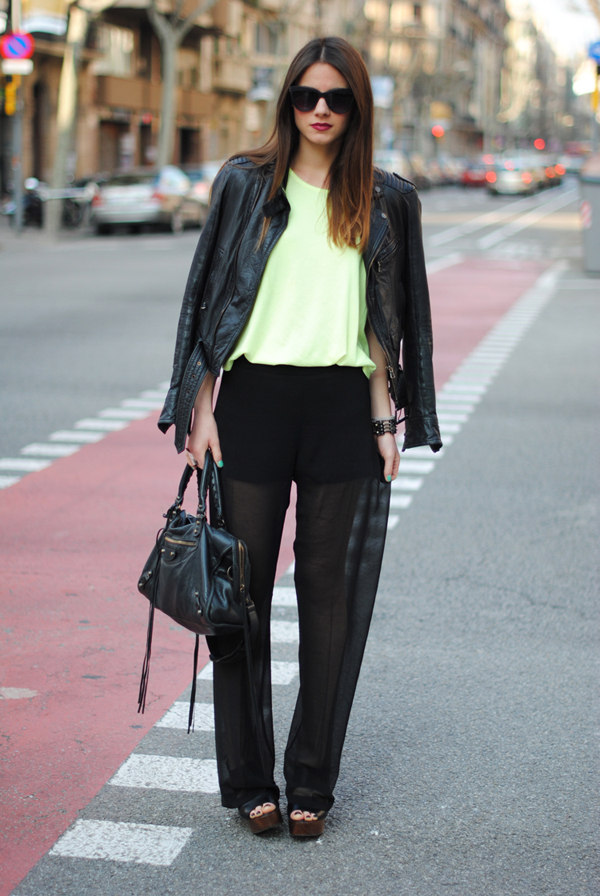 When it comes to how to wear sheer this fall, it's all about smart layering. Layer a camisole underneath that sheer blouse, wear that sheer tank dress with cool leather-look leggings, or team that sheer maxi with a slip underneath. I'd layer a denim shirt over a sheer shirt and then pop on a cute scarf or beanie for a casual fall look.
With a bit of craftiness you can make your sheer summer clothing last into fall. When looking at how to wear sheer clothing this fall, experiment with different textures and don't be afraid to go crazy with layering. How will you be wearing the sheer trend this fall?
---
Comments
Popular
Related
Recent