How To Wear A Cardigan – it seems like a relatively simple question with an equally simple answer. However, when it comes to the humble cardigan you'll be surprised as to the number of ways that it can be styled. Gone are the days of the dowdy twinset – these days the cardigan is a fashionable wardrobe staple. Below are just a few examples of how to wear a cardigan.
---
1

Oversized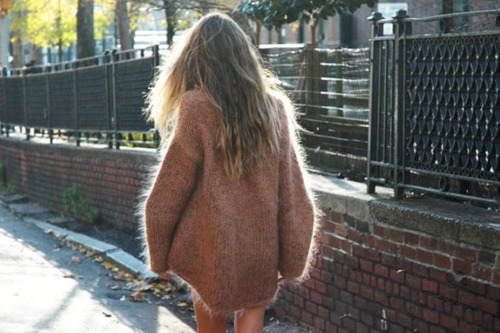 Oversized or boyfriend style cardigans are a popular choice. These styles of cardigans work particularly well in chunky or thick knits. Look for oversized cardigans with deep V-necks and with slightly longer hemlines. Wear oversized cardigans with jeans and a tee for a casual weekend look.
2

Belted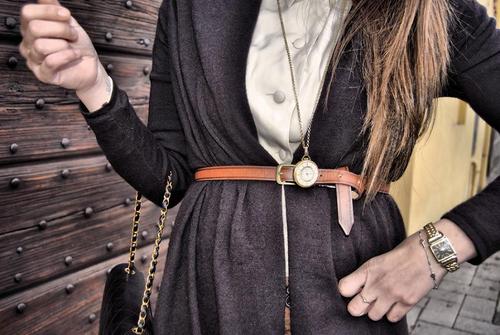 Cardigans can sometimes be shapeless, so change this by adding a belt. A belt cinched in at the waist is great for creating an hourglass silhouette. Choose a skinny belt and wear with a light to medium knit cardigan. Wear it over a pencil skirt for a classic corporate look.
---
3

Layered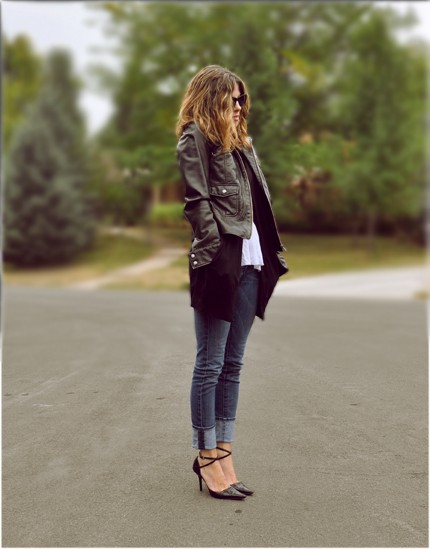 If you are unsure of how to wear a cardigan this winter, the easiest thing to do would be to layer it. A longer length cardigan worn under a cropped leather jacket is a great way to wear the trend.
---
4

Floor Length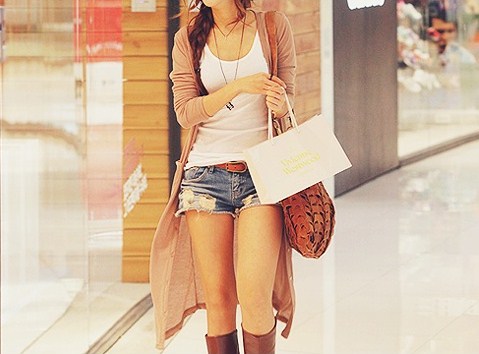 Dramatic silhouettes are all the rage on the runways. Bring the runway to the real world by investing in a floor length cardigan. Balance the length of the cardigan by wearing it with a short skirt or shorts.
---
5

With Scarves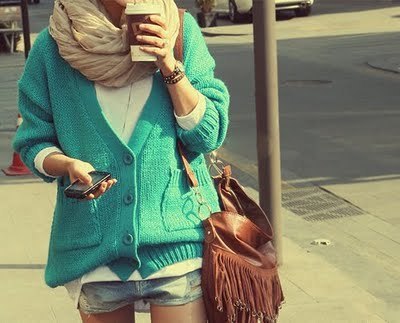 A simple way to update your cardigan is to team it with a fashionable scarf. The right scarf can work wonders. Wear a chunky snood for warmth, or add a silky scarf worn open and draped for something more chic.
---
6

Buttoned up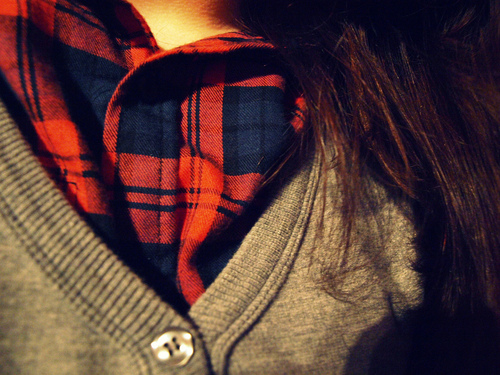 A buttoned up cardigan is a great way to work a preppy look. This look works best on cardigans with higher, rounded necklines. A collar peeking out of the top would also make an on-trend statement.
---
7

Tucked in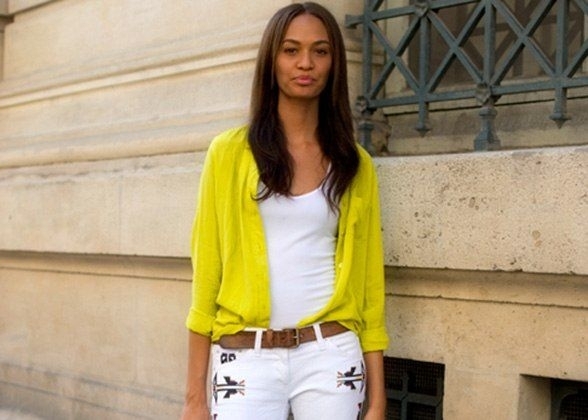 Tuck your cardigan into high waisted skirts or trousers for something a bit different. This is also a great way to show off a high-waisted silhouette. A tip for how to wear a cardigan this way would be to choose a cardigan that is fairly fitted.
---
8

Draped
A draped cardigan with an open front is stylish choice. A draped cardigan looks great when worn with straight-legged jeans and tank tops. The open front also is ideal for showing off layered necklaces.
---
9

With Embellishments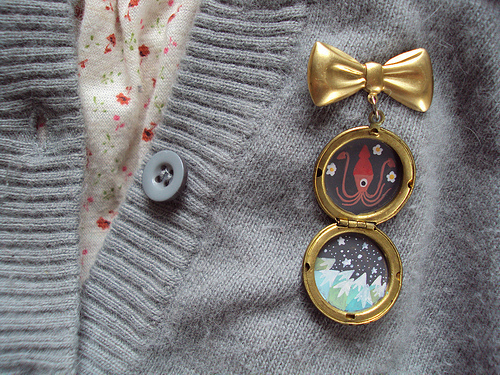 Cardigans with embellishments such as bows and pom-poms can give your outfit a quirky touch. For tips on how to wear a cardigan this way, make sure that you keep the rest of your outfit fairly simple. The fussier the cardigan, the simpler the outfit.
---
10

Cuffed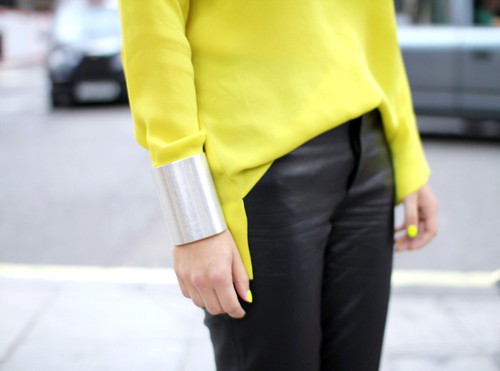 Add a futuristic edge to your cardigan with some metallic cuff bracelets. Simply wear them over the cardigan cuffs. The contrast of knitted fabric and sleek metal works a treat. It's a simple, fashion-forward way to update your look.
---
11

Backwards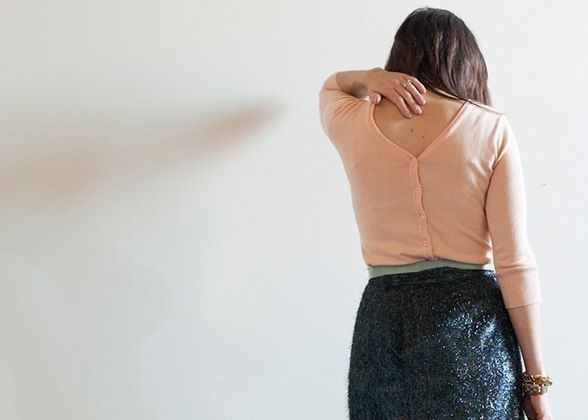 Yup, cardigans look even cooler when they're worn in reverse. If you keep up with fashion trends, you probably remember Marc Jacobs showing off a look like this in his Fall 2010 runway! If it's runway-worthy, it's definitely streetstyle-worthy, right? Wear a flipped-around tank top underneath the cardigan so you can show off the sulty triangle of skin just below the nape of your neck.
---
12

Over the Shoulders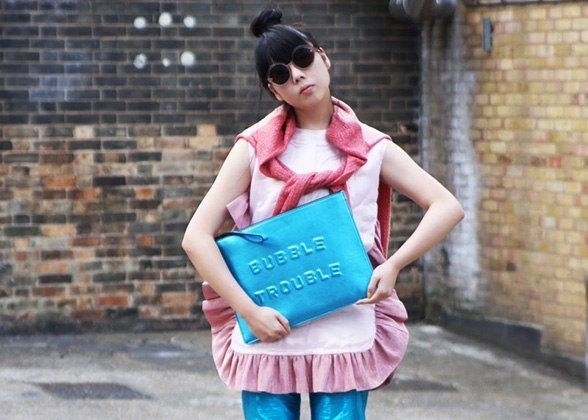 Frat boys are notorious for this but I think girls can make it look way cooler! Wearing a cardigan over your shoulder will give you a total preppy-chic look.
---
13

As a Dress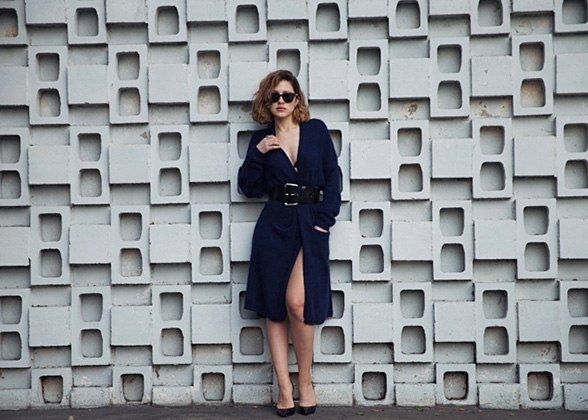 You know that floor-length cardigan you have it? Instantly make it sexy by wearing that and just that. Button up and add a belt for accessory. You can even leave a few buttons on the bottom open to give you that cool leg slit.
---
14

As a Cape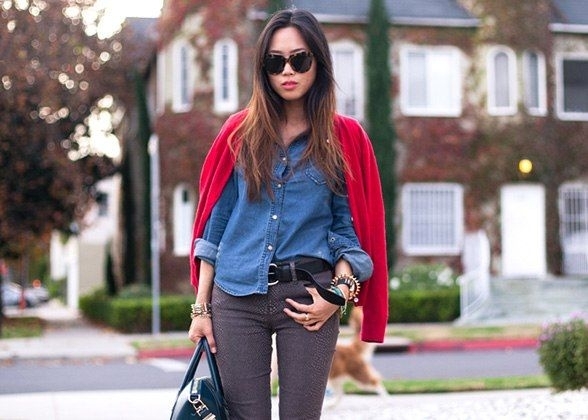 So many celebs have been spotted wearing their jackets draped over their shoulders lately! For a lighter feel, do it with a cardigan instead. It's a super classic look that I'm currently obsessed with!
---
15

Tied around Your Waist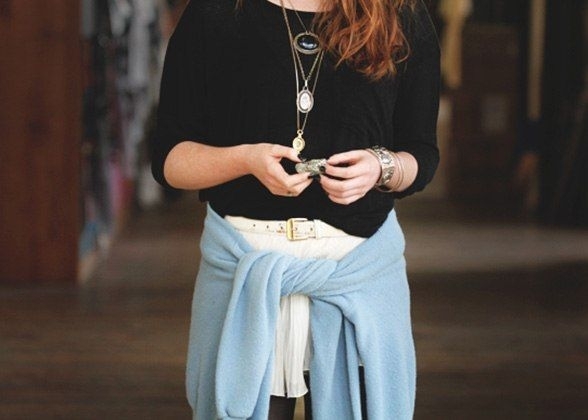 Swap the traditional flannel tied around your waist for a cardigan. The look adds instant off-duty coolness! Don't you think it looks cooler than a flannel?
Next time you go to put on a cardigan, think twice about how you're going to style it. Why not mix things up and belt it at the waist, or adorn some metallic cuffs? A few additions can make all the difference. Different length cardigans can also drastically alter the feel of an outfit. What are your best tips on how to wear a cardigan?
This article was written in collaboration with editor Vanessa Salles.
---
Comments
Popular
Related
Recent