Whether we like it or not, some trends from the 90's are back. I mean back! Some of them I am okay with, but some should just go away for good. After you read this, you will feel instant regret for throwing out all those clothes you said "I'll never wear that again" about. Turns out, you were wrong! Chances are you are actually wearing some of those trends from the 90's right now…
---
1

Canadian Tuxedos

Britney Spears and Justin Timberlake were best known for wearing matching jean outfits in the 90's, but this is one of the trends from the 90's we have seen come back in full force. Every store now has jean shirts, jackets, and even vests, and many websites show how to now match them together. Stars like Rihanna and Zoe Saldana are my two favorite celebrities to rock this trend.
2

Jean Jackets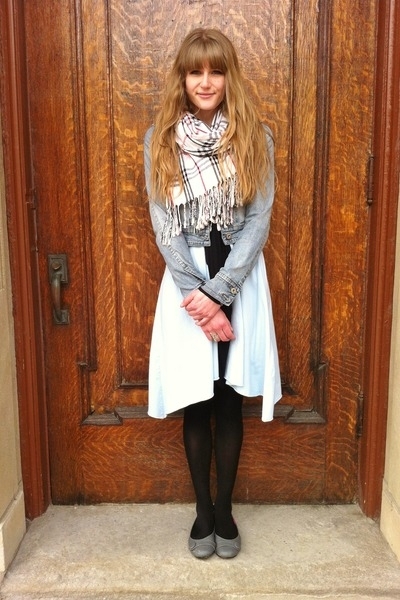 What girl doesn't have a jean jacket hanging in their closet? This is the perfect grab and go jacket as it literally goes with every outfit. Throw on a cute summer dress, grab your jean jacket and you are good to go. Now back in the 90's, we all wore PhatFarm. Anyone still rocking these?
---
3

High Waisted Shorts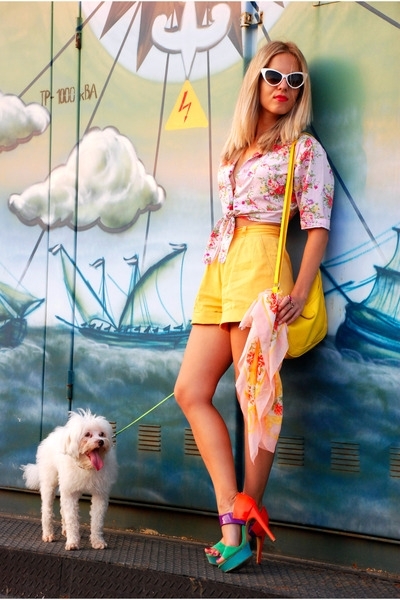 These are the best trend according to me to come from the 90's. These are every girl's bottoms of choice nowadays and have been for the past couple of years. I personally love that this came back. This trend actually can be seen in your mother's old high school photos, so it's fair to say this trend probably came from the 80's.
---
4

Crop Tops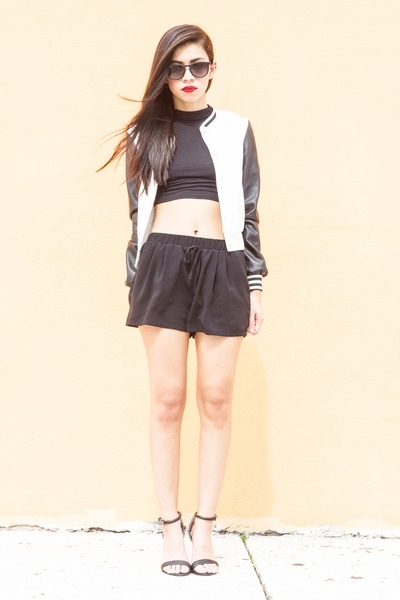 Again, this is something that every girl has in her closet. Pair a crop top with a pair of high waisted shorts and you are golden. This trend is so hip and fresh that you can even wear a more dressier crop top out to the bar. I love to go to Value Village and buy old t-shirts to cut off above the belly button. Vintage and new!
---
5

Overalls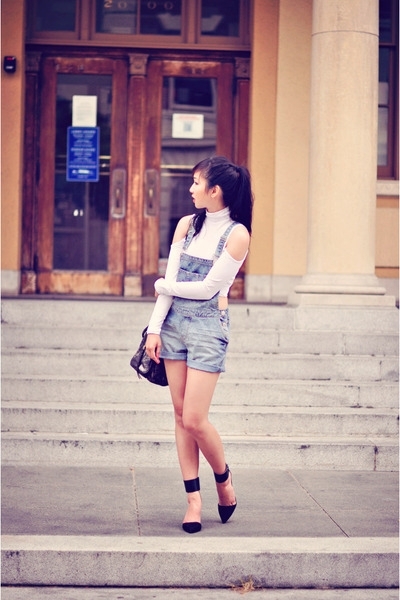 I bet you're regretting donating all of your old overalls to the Goodwill now as this trend is back in full force. Every blogger and celebrity has been seen wearing this trend this summer. I remember wearing these to grade 7 and feeling like I was the coolest person in the school… not sure if I would wear them again. If you wanted to be super cool, wear one of the straps down. Remember this?
---
6

Scrunches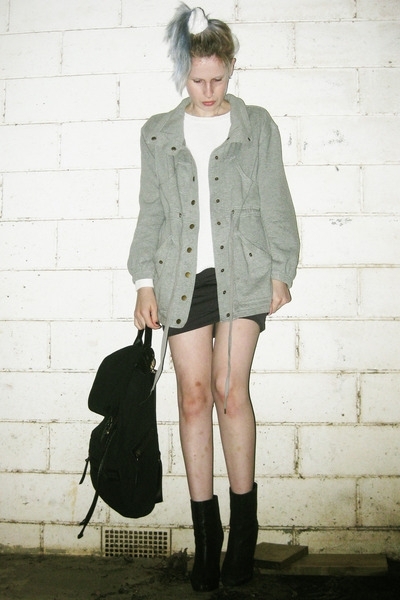 Believe it or not, this is back. Just ask American Apparel and even Hillary Clinton. You can now buy any color you have dreamed of and every design you have ever wanted. Not sure how this trend came back, but it is.
---
7

Long Hair on Guys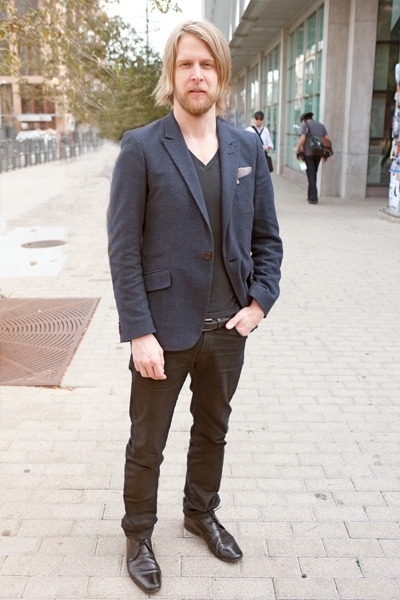 I have to say that I support this trend coming back. I love a guy with long hair like Brad Pitt circa 1990 or of course Nirvan's lead singer, Kurt Cobain. I see lots of guys these days growing their hair for years to just achieve the same 'rocker' look as they had back in the 90's, and I think it totally works.
---
8

Combat Boots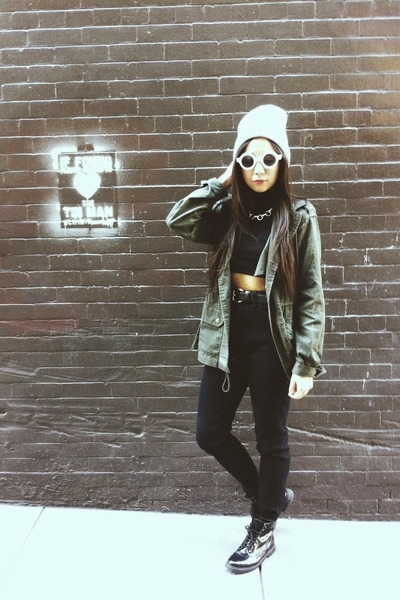 This is by far one of the styles of the 90's that came back roaring. This was a go-to staple for lots of bands in the that era and brands like Aldo and Steve Madden made this trend cool again. As I'm sure you have seen every girl (and you probably own a pair) wearing these with cut off shorts and as winter boots in the winter. Combat boots are here to stay.
---
9

Man Tanks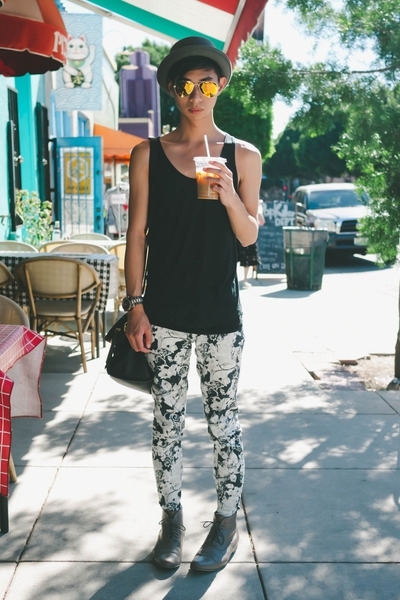 Just watch any episode of Saved By The Bell and you will see the guys showing off their guns and flaunting what they got. Billabong and other skate brands are the ones to thank for this trend coming back. I know my boyfriend has at least 5 tanks that he wears to the beach and kicking around, but I actually like this trend!
---
10

Cargo Pants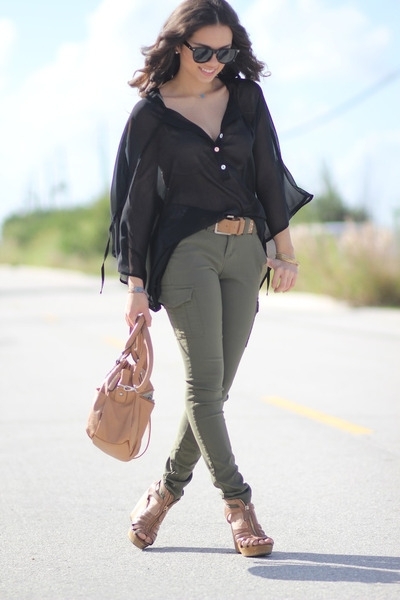 Although these days they probably aren't baggy like they used to be, I can say that I own a pair. Now mine are from Zara and are tight, but they are still considered a cargo pant. Even guys are getting into this trend and wearing a bit more of a baggy look with the pockets on the side. I think this is a great trend to come back IF done in the right way.
---
11

Flannel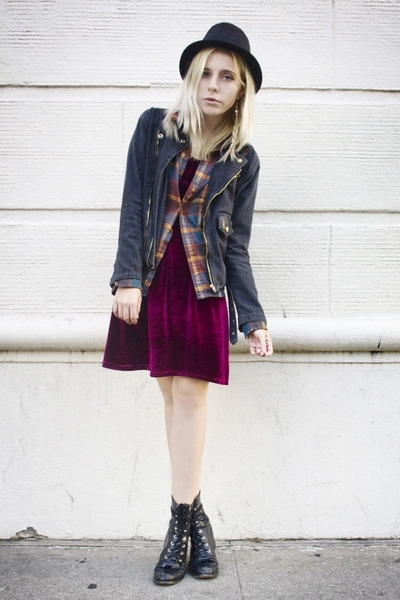 I find it hard to even look at any pictures from the 90's without seeing someone wearing a flannel shirt. Bands wore a lot of this trend by wearing the flannel shirt open with a 'Wife Beater' underneath. I own a couple flannel shirts that are amazing for summer nights around the fire and they look adorable with a pair of cut off shorts!
We wear things that we aren't even aware are from the 90's. A lot of the fashion of today is inspired by our youth and I instantly regret throwing out all my now amazing clothing. Do you have any or ALL of these trends hanging in your closet?
---
Comments
Popular
Related
Recent