There are many ways to wear a denim jacket. I just purchased my first one ever, believe it or not, and am so excited about it. I started researching the best ways to wear a denim jacket in the spring months since that is what we are quickly approaching. I am so happy to share my findings with you.
---
1

With a Sundress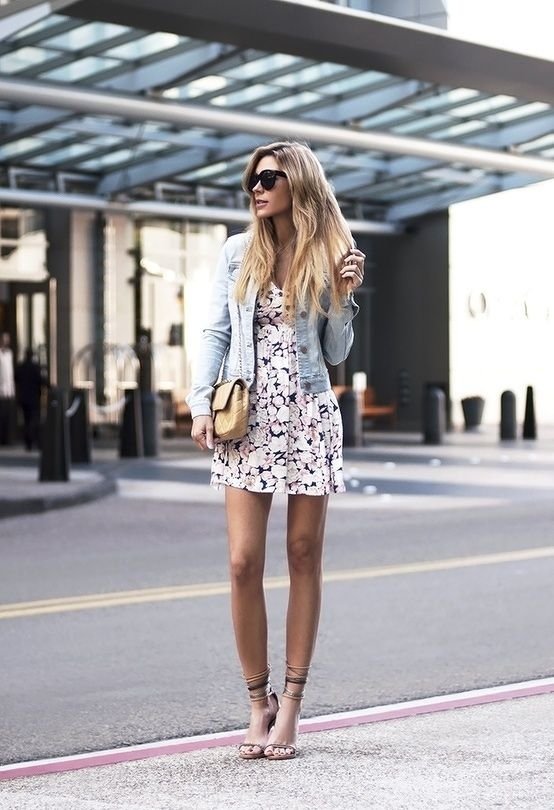 One of the cutest ways to wear a denim jacket is with a sundress. I love sundresses and believe that they go hand-in-hand with warm weather. But sometimes I am ready to break them out before it is really warm enough. I can do that with a denim jacket to go over them. A denim jacket is also a great cover up for a dress that is strapless if you are feeling a little less than confident.
---
2

With a Tunic and Leggings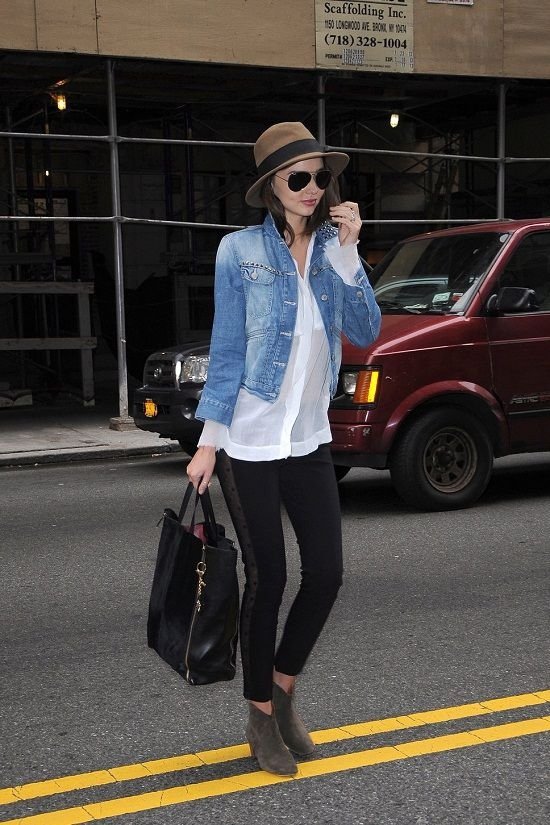 Tunics and leggings are a very popular outfit right now. You can wear so many different combinations of them. But sometimes you may just feel like the tunic and legging combo needs just a little bit more. Tossing a denim jacket on with them can complete your outfit. It also gives your outfit just a bit of a twist.
---
3

With a Skirt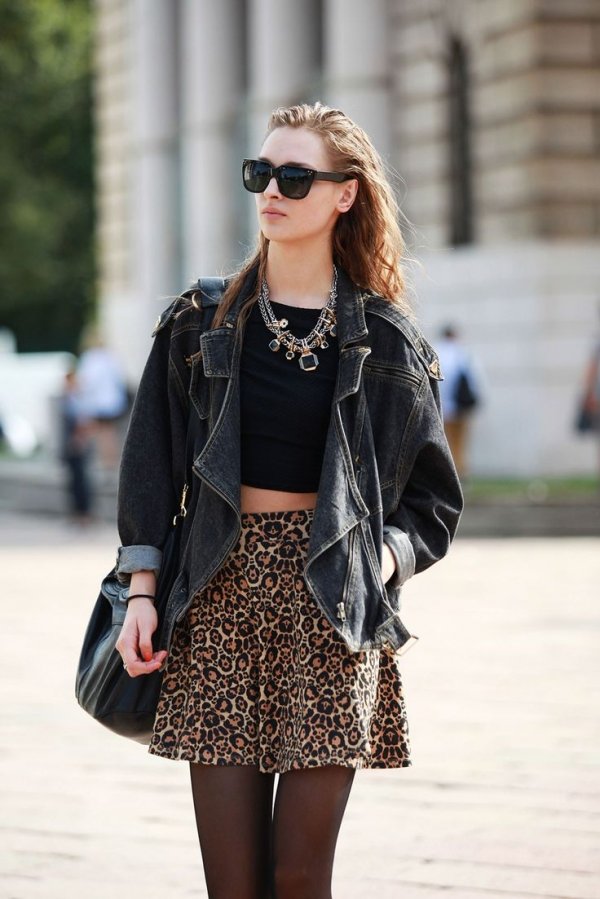 Denim jackets are also great to wear with a skirt and some sort of top. I wear skirts and dresses a lot when the weather is warm and denim jackets mix so well with that look. You can wear a print top and solid skirt and add a denim jacket or vice versa with a print skirt and a solid top. This makes a nice little ensemble. Add in some well-thought out accessories and you will be dressed magazine-worthy.
---
4

With Khakis and a Spring Top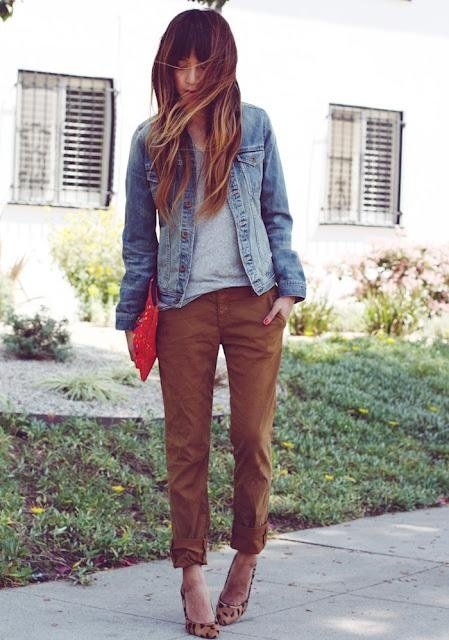 Want to wear your denim jacket to the office? There are ways that you can do that. Try it with khakis and a spring top. It is a great business casual outfit. You can dress it up or let it be as it is.
---
5

With Shorts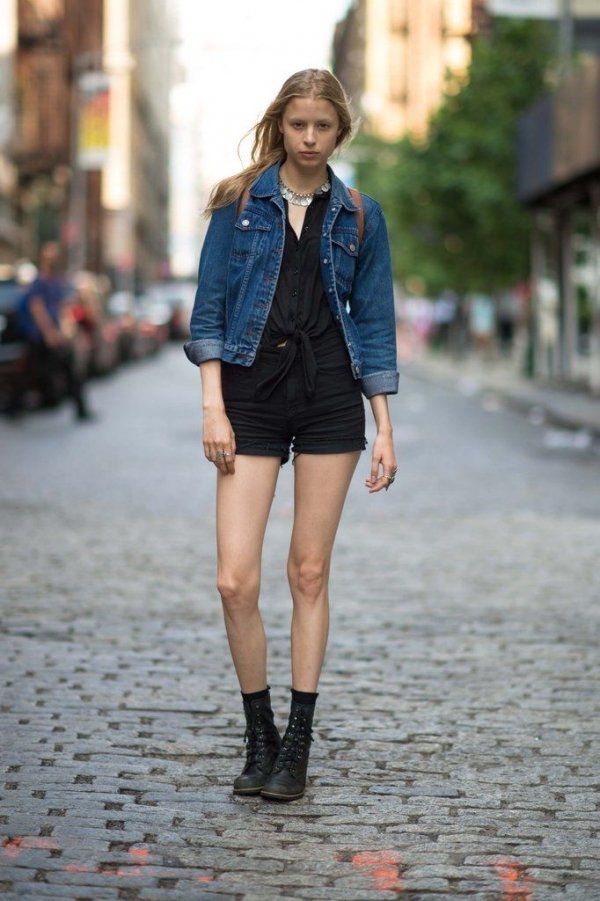 Want to break your shorts out but feel like you will be a little chilly if you do? Add in a denim jacket! I am not crazy about denim on denim but a denim jacket would mix nicely with solid shorts and a top. This allows you to push on over into summer clothing just a wee bit without freezing. It turns out to be a really cute combo, too.
---
6

With a Maxi Dress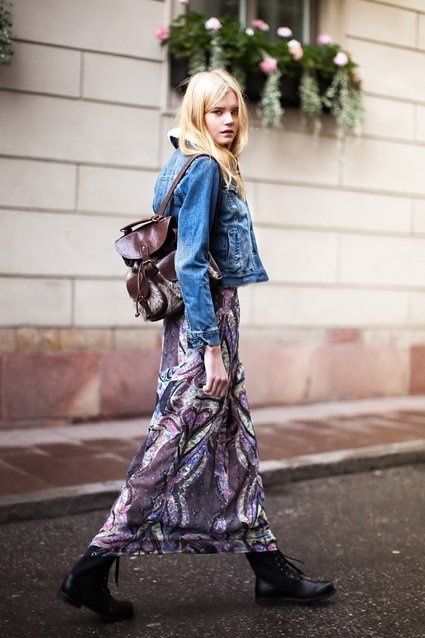 I love maxi dresses. I think that they are so feminine and lovely. I love to wear them but sometimes think that they need just a bit of something more. A denim jacket can be the perfect complement to a maxi dress. It breaks up the uniform look of so much material of the same fabric.
---
7

To Ward off Cool Mornings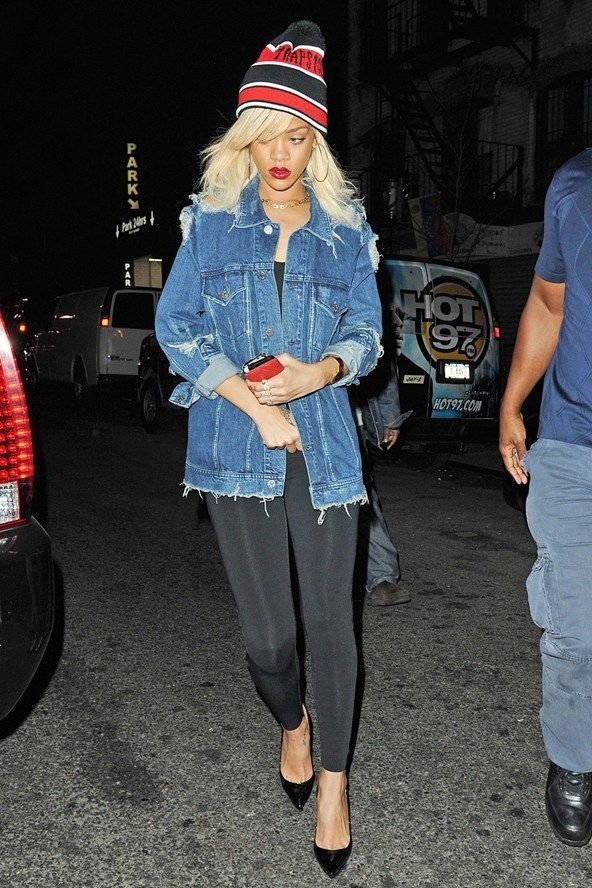 And you know, I cannot forget to mention that a denim jacket is a great little layer to grab to ward off cool mornings. It is a grab and go item for those times when you just need to run a quick errand. It is a way to look fashionable even when you are just going a few minutes from home. If you are going out for longer ventures, it works for that as well. It gives you a bit of warmth when you need it without needing to continue wearing that winter coat you are so ready to pack away.
Now, it's your turn. I would love to know your favorite way to wear a denim jacket. Would you please share that with me?
More
---
Comments
Popular
Recent