I love experimenting with different ways to style long cardigans. I have so many in my closet! I have found these seven examples that I think are absolutely lovely and worth a try. Of course, I'd love to hear some of your own styling tips. What other ways to style long cardigans cross your minds?
---
1

With Shorts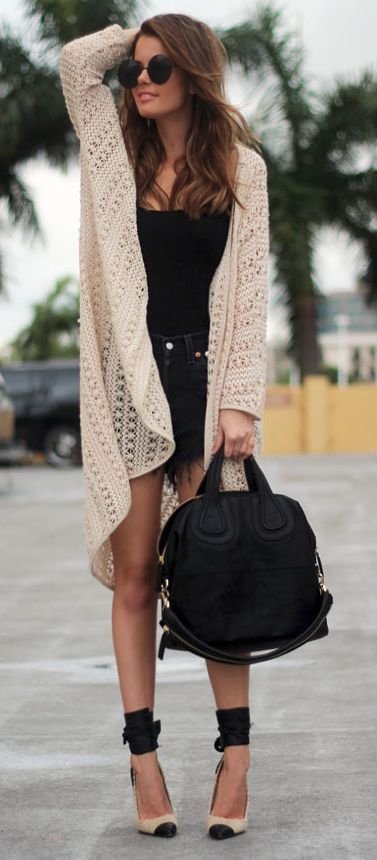 One of the cutest ways to style long cardigans has to be with shorts. I love the contrast in lengths between the two, I don't know why! Here we have a solid top and shorts with a neutral long cardigan, and it is styled with lovely heels and a plain handbag. It is very simple, yet so cute. You can definitely get fun with it and mix up the colors and patterns. No need to be neutral here.
---
2

With a Mini Skirt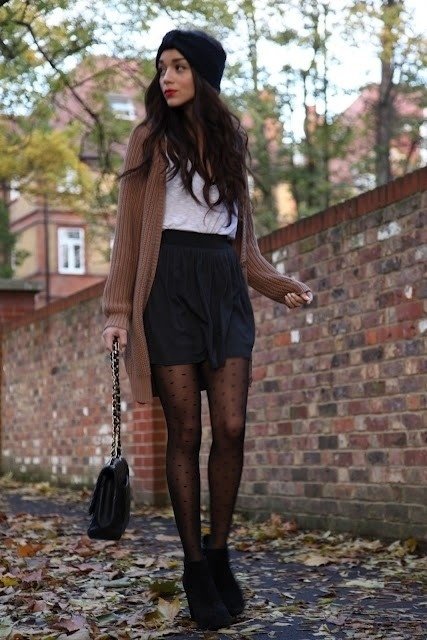 Again, here we have a variance in length. Style a long knit cardigan with a cute top tucked into a mini skirt. Add some patterned tights, booties, and a headband and you've got one adorable outfit. If you do go with patterned tights, I'd make that the only pattern used in the look. Keeps things simple with a hint of fun detail.
---
3

With a Maxi Dress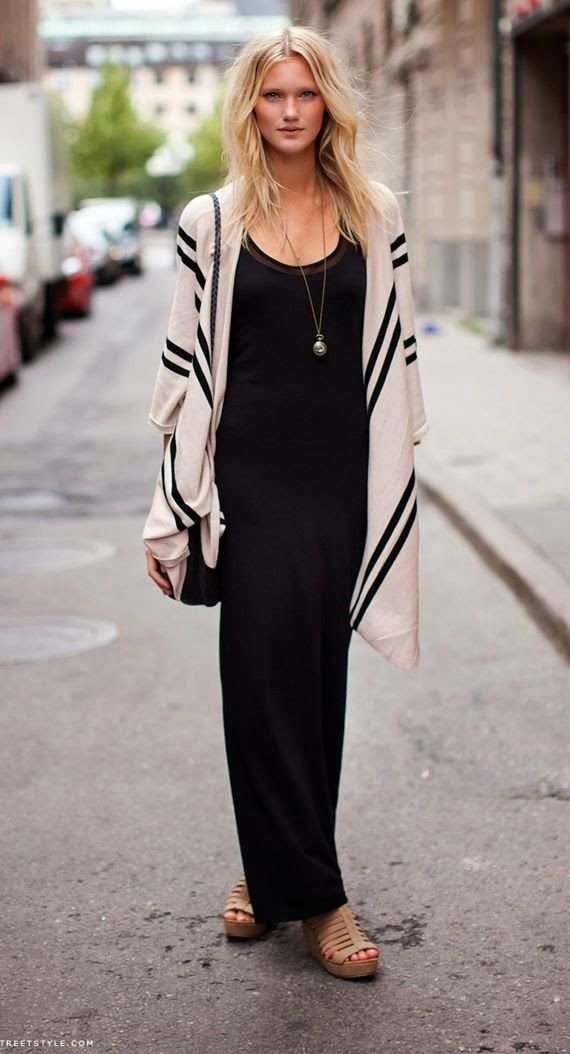 This look works well for you tall ladies, since it plays off your natural height. But for you shorter ladies who want to give it a try, I suggest heels! Add a cute belt, a handbag, and a long pendant necklace to complete this darling look.
---
4

With a Sweetheart Dress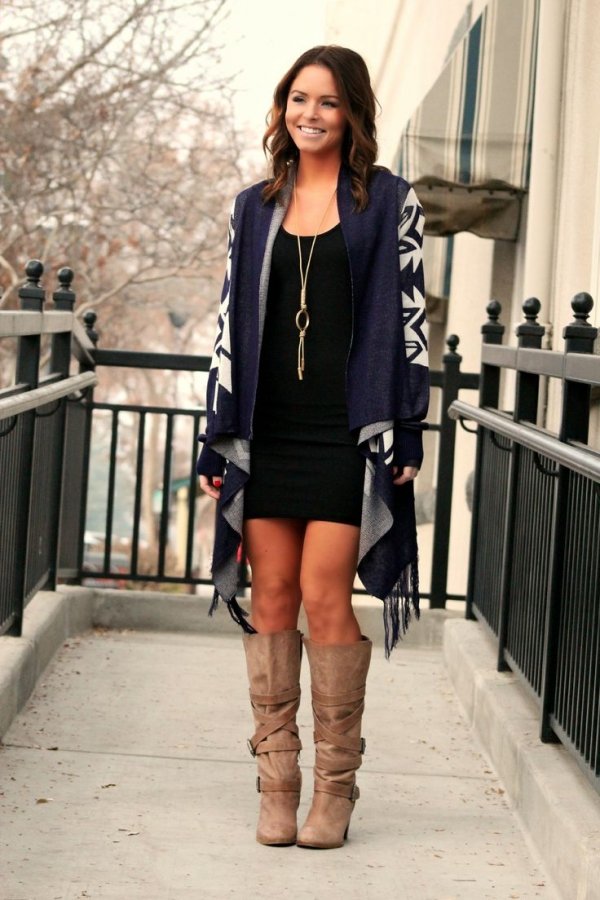 I feel like this is a really common look. And why shouldn't it be? It's adorable! Whether it's a fitted pencil skirt, a flowy A-line, or just a simple straight knee length dress, add a long cardigan, maybe some knee highs, and you have yet another lovely ensemble. I like this particular look with legwarmers, boots, and a beanie as well.
---
5

With a Romper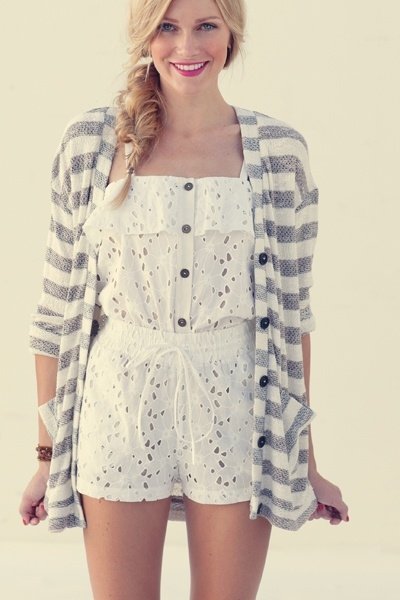 Are rompers still a thing? Well if you have one sitting in your closet waiting to make an appearance, try this look out! Like some of the other looks on this list, it is quite versatile. You can wear both solid color pieces, or switch it up with solids and patterned pieces. I like how flats and sneakers look with rompers, but that's just me. Add some cute bangles or a necklace and you're ready for the day!
---
6

With Skinnies or Leggings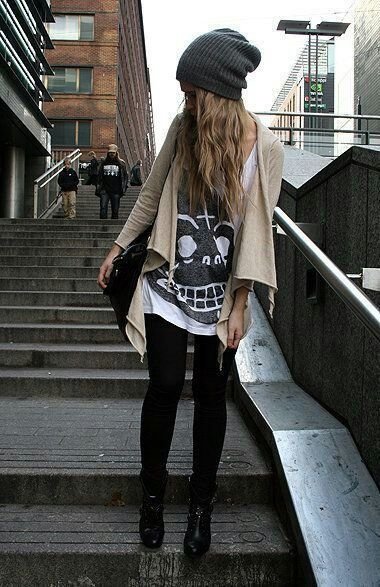 How could you possibly go wrong with this one? I am guilty of wearing outfits like this quite a bit because it's just so comfy and effortlessly fabulous. Put on a graphic tee, a beanie if you wish, and your favorite pair of jeans, jeggings, or leggings- the choice is yours! But if you do opt for a graphic tee, keep the cardigan simple and vice versa. Then again, you have the right to dress anyway you want. These are just suggestions!
---
7

As a Dress Itself!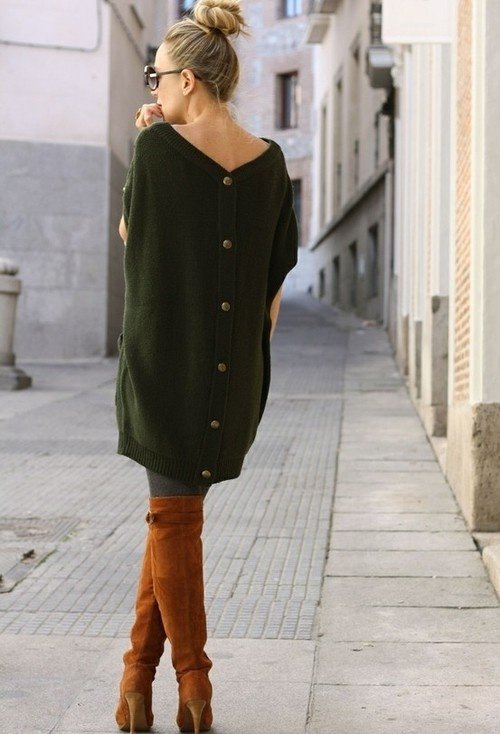 For the riskier ladies, this one is for you. You can see she obviously has pants on in this pic, but if the cardigan is long enough, you can probably skip them! I don't mean skip bottoms entirely, ladies. You can and should probably wear some smaller shorts underneath, and/or opt for nude tights. Also, I like how an up-do looks with this because it looks more put together and clean as opposed to long hair let loose. Add an accenting belt and some boots to complete this look.
And there you have it! Please feel free to share the ones you liked, or hey, even the ones you disliked. What are some styling tips of your own? How would you style long cardigans?
More
Comments
Popular
Recent