Vintage fashion is big right now, as more and more people opt for stylish, better-made clothes rather than cheap, fast fashion. Some people wear nothing but vintage, and even source vintage underwear. Most people prefer to introduce some elements of vintage into their wardrobe, mixing it with modern pieces. So how can you combine the two styles? Here are some ways to mix vintage with modern …
---
1

Bags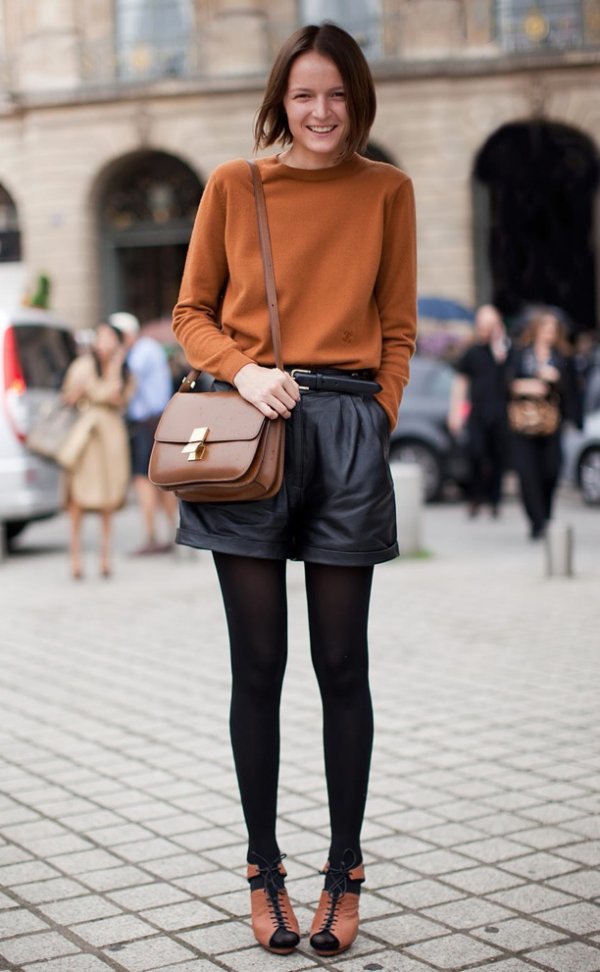 Vintage stores are full of gorgeous bags. Whether you want a beaded evening bag, or a leather bag to store all your possessions in, you're sure to find something you love. Vintage bags have an elegance that is hard to find these days, so it's a good way to add a vintage touch to your outfit, especially if you find vintage clothes sizing doesn't work for you.
---
2

Shoes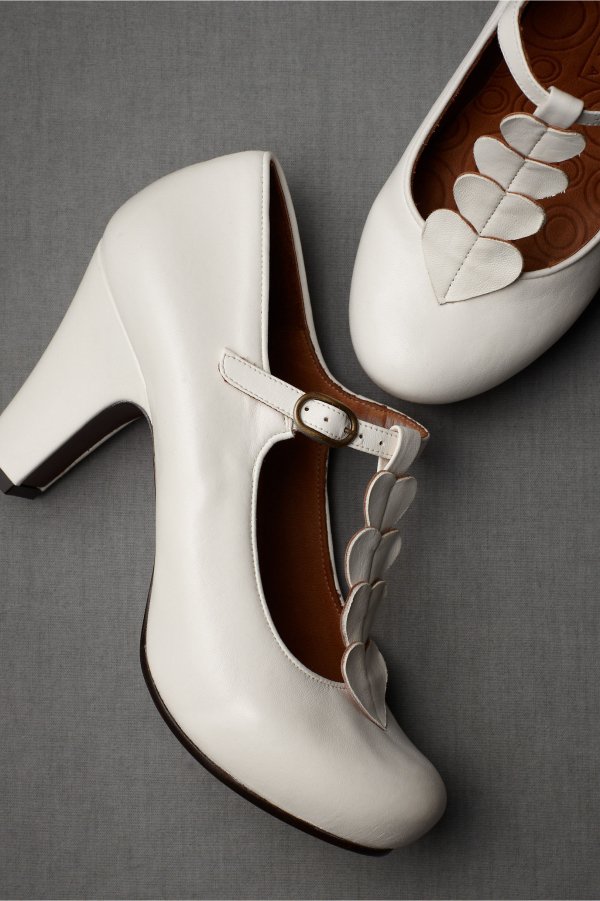 If you don't care for the skyscraper heels that stores stock these days, vintage shoes may be right up your street. Vintage heels tend to be much lower, and therefore comfortable to wear and walk in. But they're still very stylish and will match very well with modern outfits.
3

Sunglasses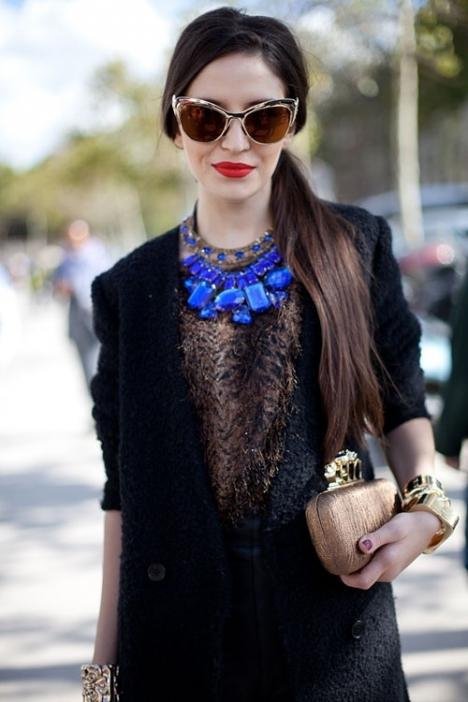 Another way to add just a touch if vintage to your outfit is by donning a pair of sunglasses. Vintage stores have racks of these, and they're often very cheap. Think of how popular cats-eye frames used to be - designers are still using this style today. They'll look great with a summer dress or shorts.
---
4

Shirt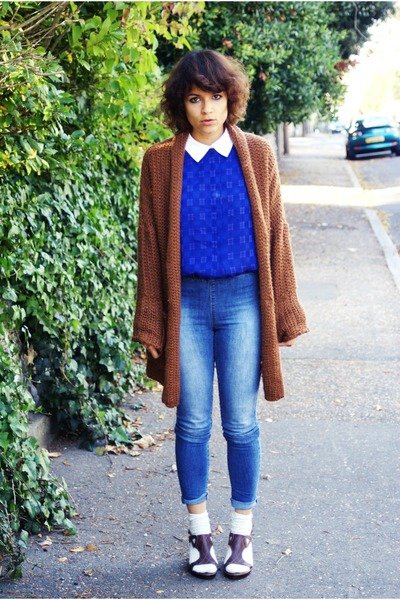 Jazz up a dull work suit with a printed vintage blouse; you can have it tailored to fit if the cut isn't quite right for your taste. Hunt out a pussy-bow blouse for that 'secretary/librarian' look! Have a look in the men's section as well, as they often have some amazing prints (especially in the 60s and 70s sections!).
---
5

Modern Accessories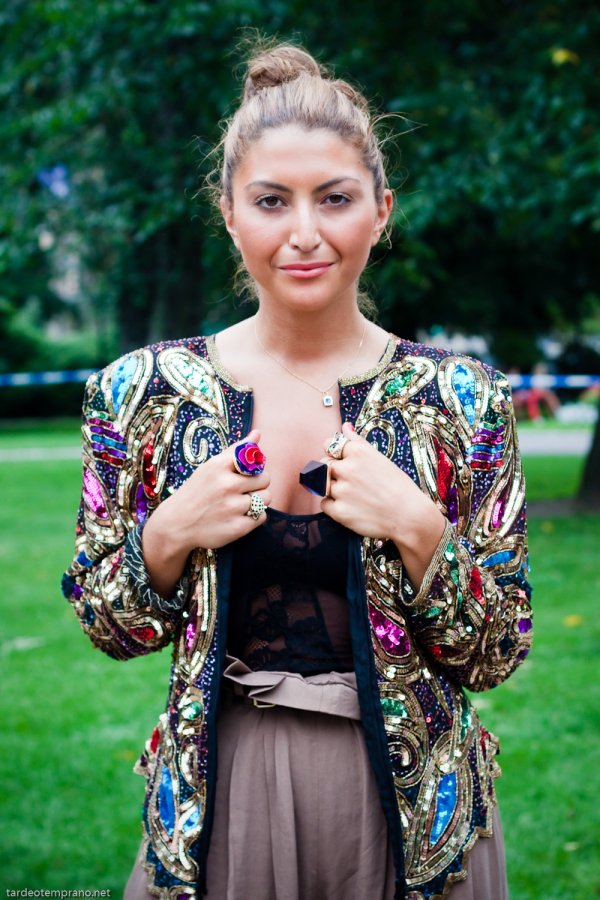 Another way to mix vintage with modern is to do the opposite of my first few points, and match vintage garments with modern accessories. If you're wearing a vintage dress, for example, vintage accessories can make you look like you're on your way to a fancy dress party! Pair it with this season's bag and boots, and your outfit will look original and stylish
---
6

Pick Your Era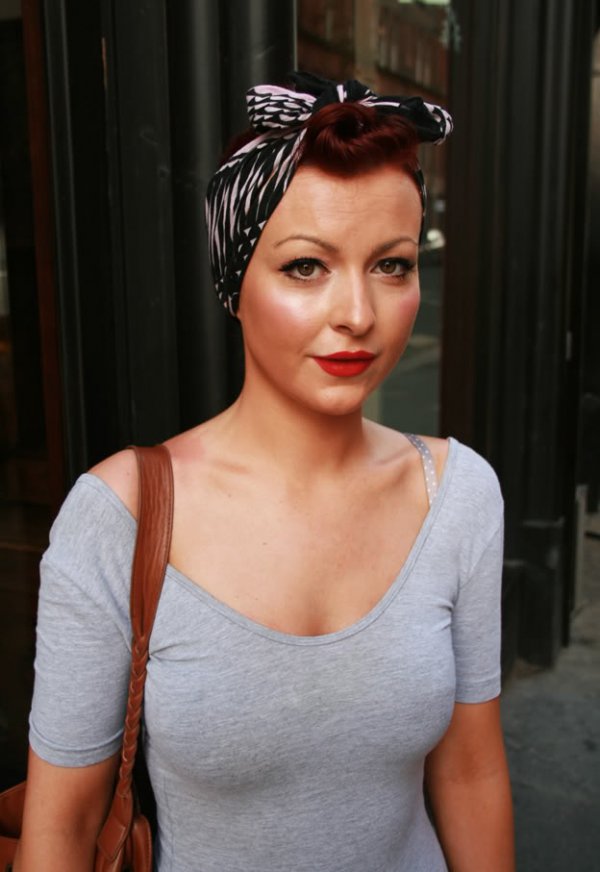 The best looks can often be styled by choosing vintage items that aren't very dated. An Eighties suit with massive shoulder pads is very obviously from that era! Look for pieces that are classic and can easily be worn today. Accessories are a good way to avoid shouting out which decade your vintage pieces were made.
---
7

Refashioning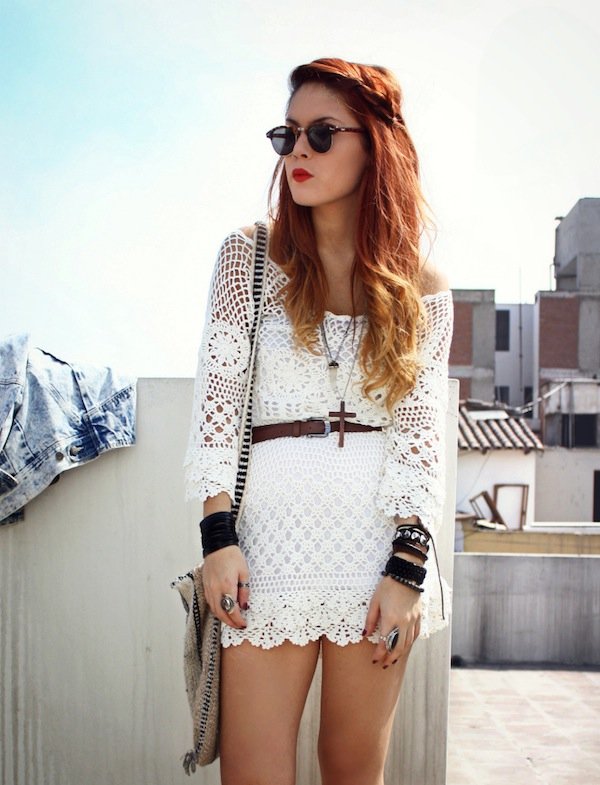 Another brilliant way to mix vintage and modern is one that many people with a sewing machine are using. Look for pieces that you can refashion into a more modern garment. Shortening a maxi dress will bring it up to date, and you can use the scraps to make something else! Or turn a loose shirt into a fitted top with a more modern neckline.
Vintage stores are full of treasures that will add style to your wardrobe. It's also rewarding to give pieces a new life - and you'll have something that nobody else does (there's no risk of bumping into someone wearing the same outfit!). What is your favorite era from the past, and would you like to live there?
More
---
Comments
Popular
Recent