What do you think of Pantone's colors of the year? Their Spring 2015 color palette certainly makes a change to the dullness of winter – we've got soft mints, bright turquoises, deep navy, gentle browns, blush pinks and bright oranges, along with some more neutral grays and greens. In short, it's impossible not to feel ready for spring once you've looked at that color scheme! Here are the best ways to wear them, so you can get started straight off!
---
1

Aquamarine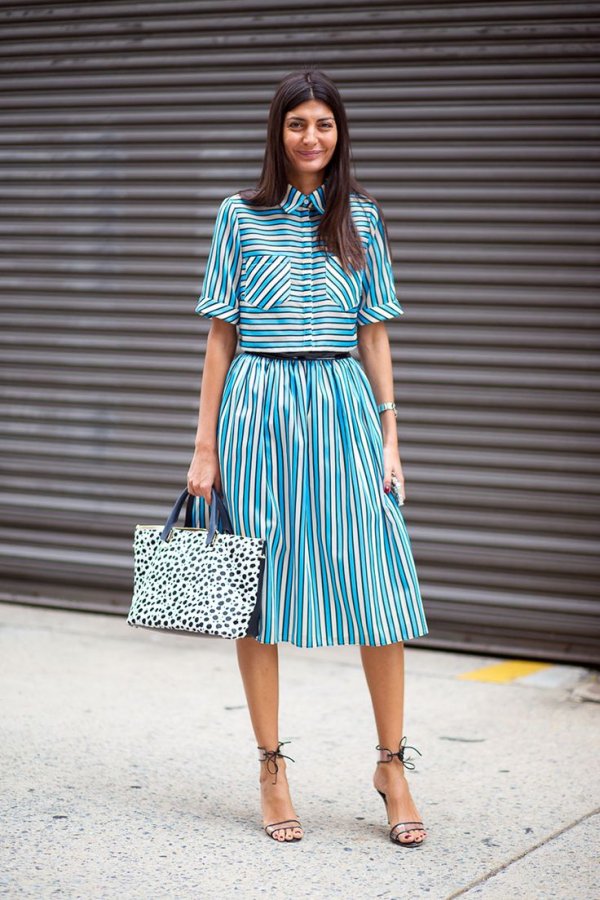 I love aquamarine. In fact, I'm wearing an aquamarine jumper today, because this gorgeous blue is just a step up from the usual grays, meaning it can literally be worn all year round. It's a really flattering color, too! If you don't fancy grabbing some sea-inspired knitwear, opt for make up instead. Cavu blue is a striking eye shadow, so definitely give it a try.
---
2

Scuba Blue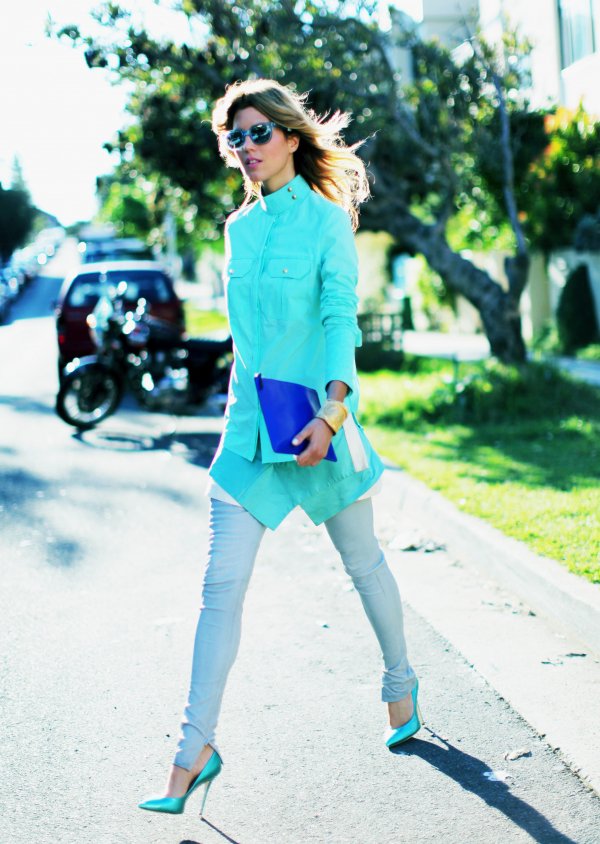 Fancy making more of a statement? Pantone has rebranded turquoise into Scuba Blue, but it's the same vibrant and eye catching color. So how can you wear it? Well, if you're feeling particularly adventurous, try adding some very bright highlights to your hair. Otherwise, I've been loving my scuba blue eyeliner (it really makes your eyes pop!) and it's a great dress color, too. I'm even rocking a turquoise hair flower. Chic.
---
3

Lucite Green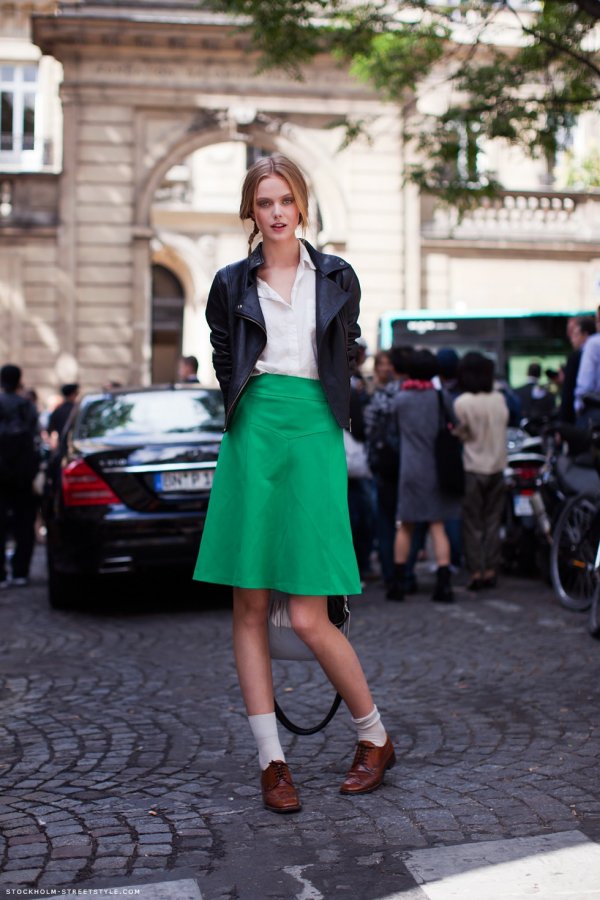 This calm mint shade is a throwback to the pastel colors that dominated last season, but it's soothing and cool nature makes it much easier to wear. It's taken home décor by storm, because it's such a calming color, so you'll easily be able to find cute accessories for your home in this shade. Fancy wearing it instead? Chill out at the weekend in a gorgeous minty green playsuit.
---
4

Classic Blue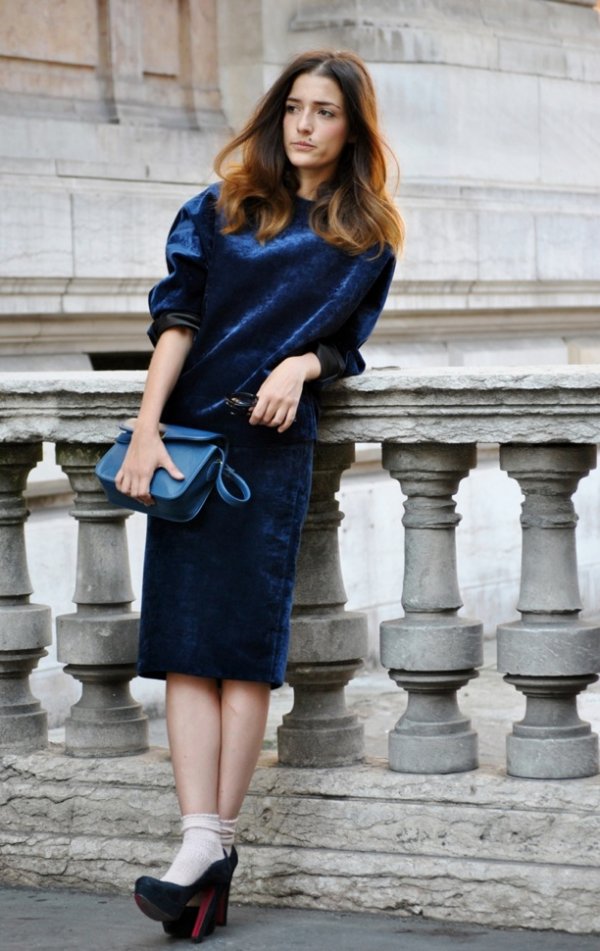 Classic blue is actually navy, which you've probably guessed. It's a super easy color to wear, and it's brilliant for summer! For a classic look, team some navy shorts or trousers with Breton stripes and bright blue handbag – it's the sailing look all wrapped up. If you invested in anything in this year's hot Marsala color, you'll be glad to know that they go together perfectly, too. Fancy a bold beauty look? Try royal blue make up instead – eyes or lips, depending on how bold you feel.
---
5

Toasted Almond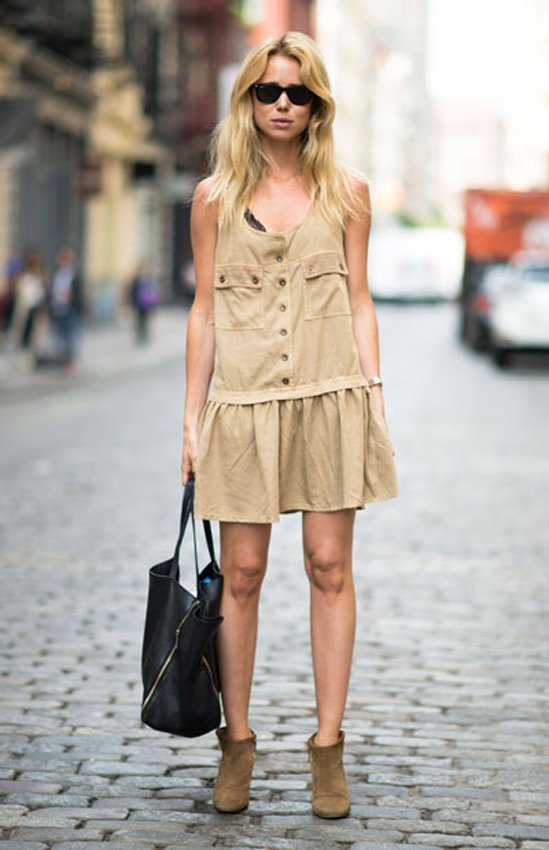 This is a classy neutral, so it's perfect for teaming with the bolder colors or wearing on its own. Test it out by grabbing Essie's nail lacquer in Eternal Optimist, which is oh-so-chic, and look out for toasted almond accessories – handbags will have this covered, that's for sure! I've found a super cute formal shirt in this color, too.
---
6

Strawberry Ice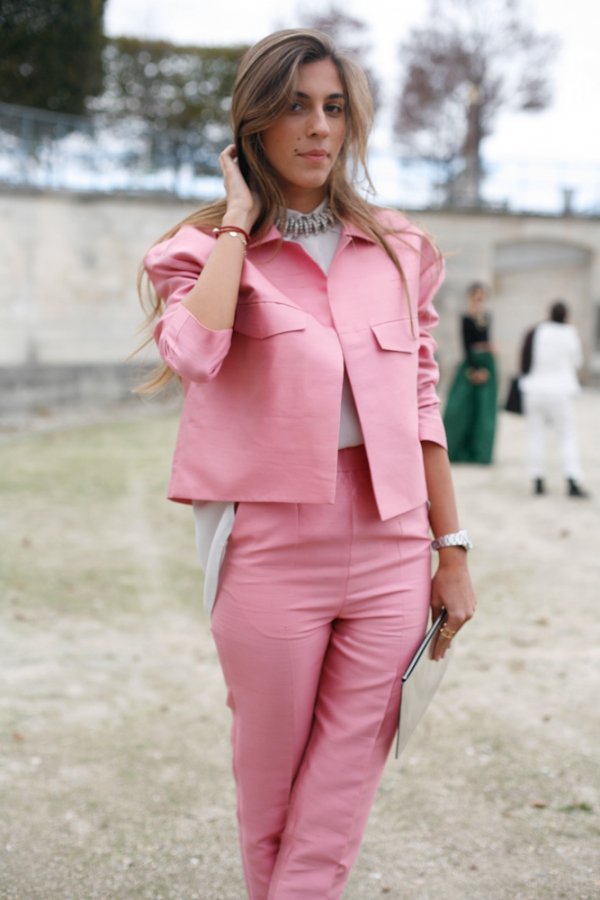 I knew Strawberry Ice was going to be a big color when I saw Selfridges start selling Strawberry Ice colored macarons. Yep, really. Food aside, this pretty spring shade is perfect for brightening up your lips, and it's a definite winner on dresses and skirts too. My favorite item so far is a beautiful chunky necklace, with plenty of strawberry ice coloring included in it.
---
7

Tangerine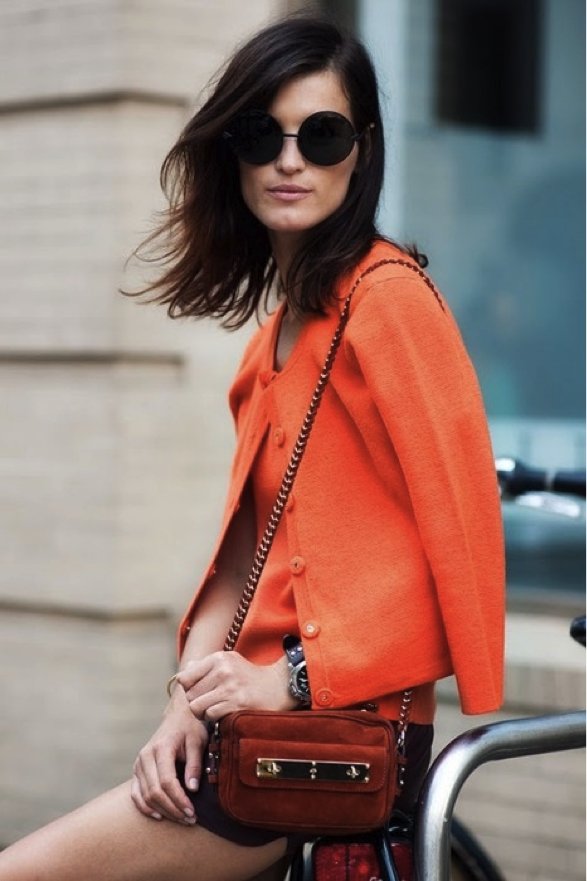 I love orange. I wear it all the time, color of the season or not. I even have a florescent orange hoodie, which probably says it all! The easiest way to get the look is to grab a lipgloss in the shade, such as Stila's Lip and Cheek Stain in Mango Crush. It's a really easy update, and it flatters everyone! Orange jewelry and accessories shouldn't be missed, either.
---
8

Custard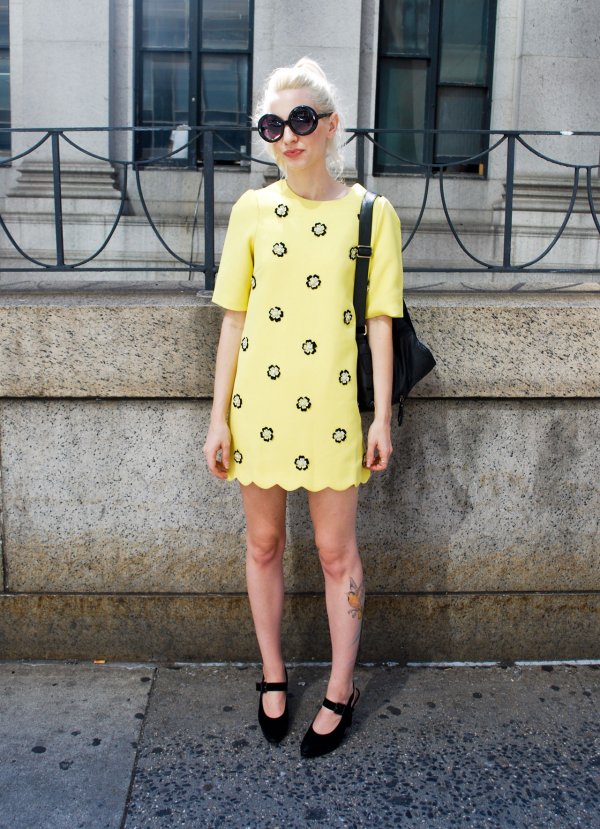 Custard isn't actually the color of custard. Bizarrely, it's actually rather different – it's a muted, yellowy gold shade. Think Urban Decay's Glide-On eye pencil in Goldmine, and you're on the right track! Gold eye make up is striking and the perfect way to wear the look, especially teamed with navy.
---
9

Marsala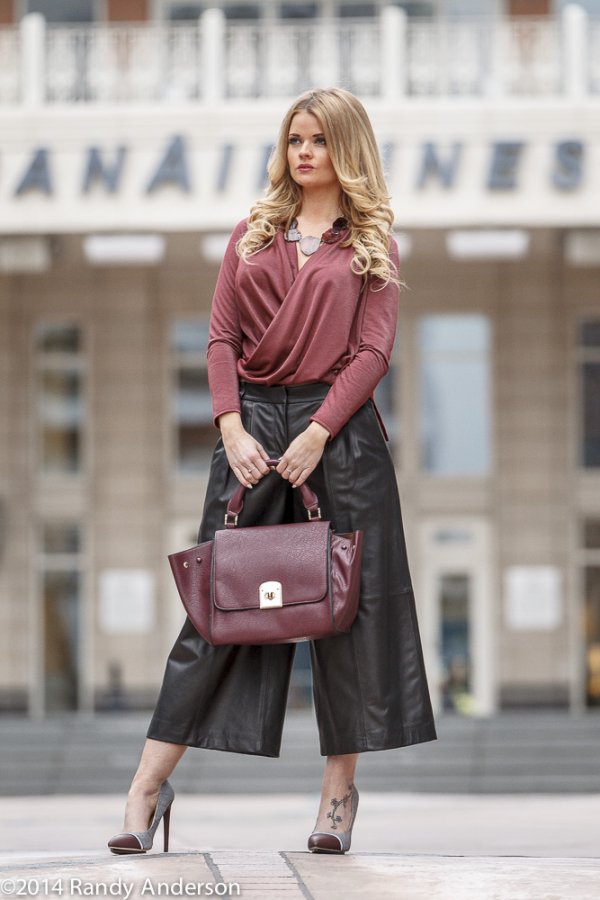 If you haven't yet embraced Marsala, now is the chance. It's a rich Oxblood color, and it's beautiful. For a totally gorgeous look, invest in a Marsala leather pencil skirt, worn with a white or black blouse. Fancy something easier? Sephora have bought out a mascara and eyebrow highlighter in Marsala, so you can add a pop of the color to your look easily.
---
10

Lavender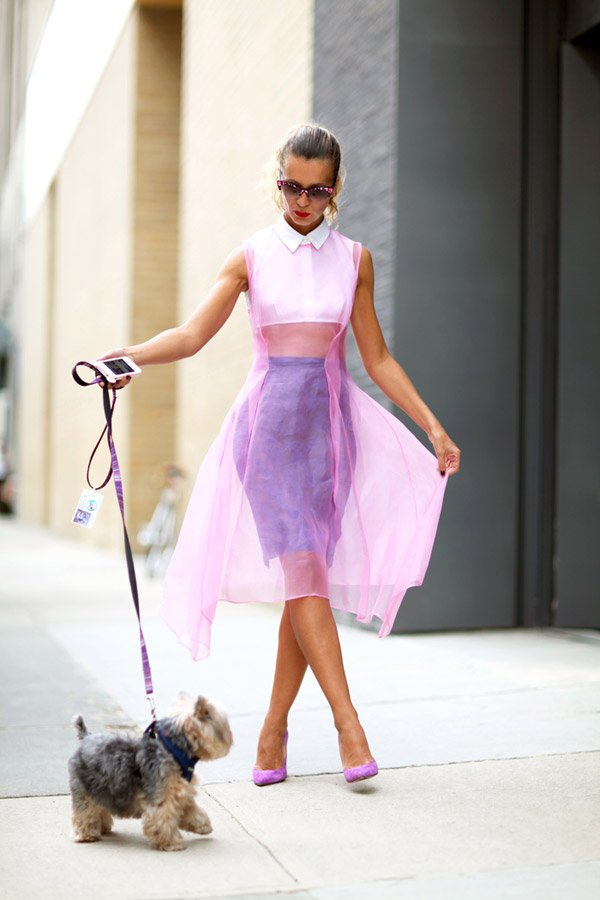 Light sundresses in lavender will be EVERYWHERE this year, and you should definitely get one. Whilst it's still too cold for that, though, try including lavender shirts and scarves with your winter outfits, as well as trialing it on your eyes. It looks especially cute on hazel eyes – it'll really make the green pop!
I love this color palette. So fresh! Which Pantone colors are you loving this year?
More
Comments
Popular
Recent