Good news – there are loads of great ways to wear white after Labor Day. Are you surprised? I know that in the past we were told to pack up the white and put it away until next spring, but that simply isn't the case anymore. In fact, white is all over the place these days and that makes it such a fun thing for fall and winter. Check out these really cool ways to wear white after Labor Day.
---
1

Pants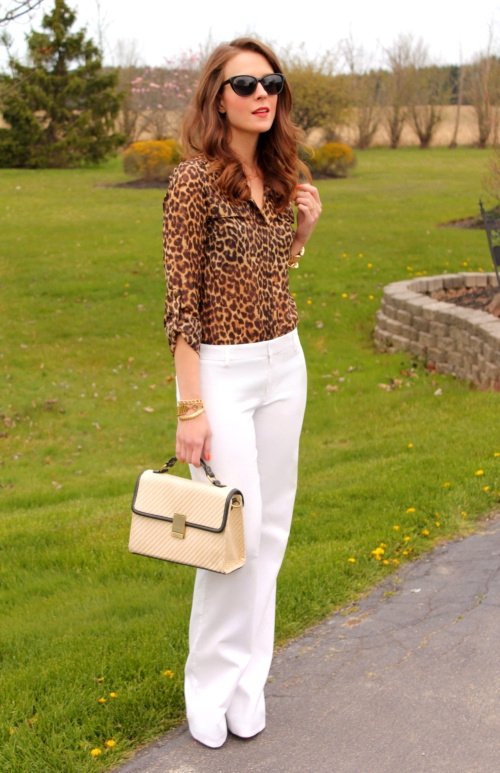 Pants are one of my favorite ways to wear white after Labor Day because they are so bright and neutral. You can pair anything with a pair of white pants and look together and polished. Try white slacks for the office paired with a blazer or nice sweater. Pull on white jeans for a trip to the mall or out to eat. You can wear a fitted t-shirt or a cute blouse and you're ready to go.
---
2

Blazer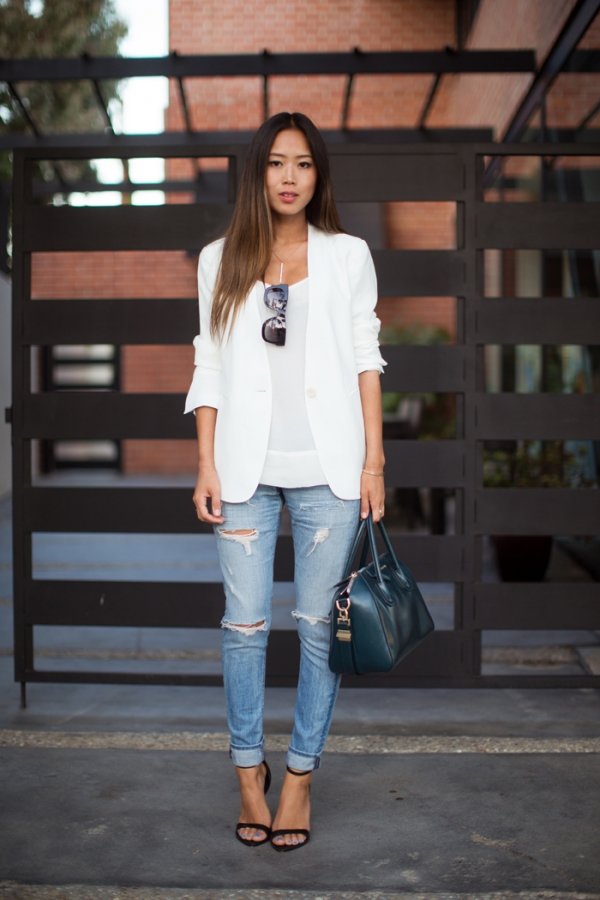 A great white blazer is a classic item that should be in any girl's closet. You can pair it with your white pants, but you can also dress up a pair of blue denim jeans or any other color of pants. A crisp, fitted blazer is your best bet. It makes a great base for all of your accessories and easily pulls together your entire look.
3

Boots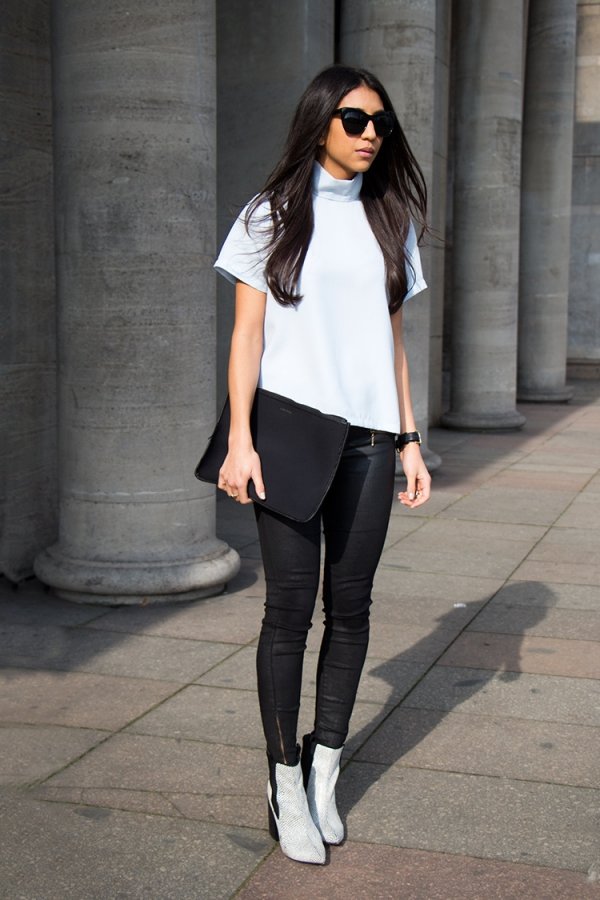 Crazy, right? But, yes you can wear white boots. It's a bit tricky, though. Experts recommend pairing white boots with skirts so you can show them off. Go ahead and experiment with wearing white boots with skinny jeans and leggings too, if you want to. Your best look is the one you love best!
---
4

A Dress

A great white dress might seem summery, but you can still pull it off as summer leaves. The trick is to stay away from a sundress and choose something that has sleeves and is a bit longer. However, if you have a sundress you don't want to give up just because fall is here, try pairing it with a sweater and boots or a denim jacket and boots. I'm a huge fan of clothes you can wear all year long, so don't be afraid to give it a try.
---
5

Sweater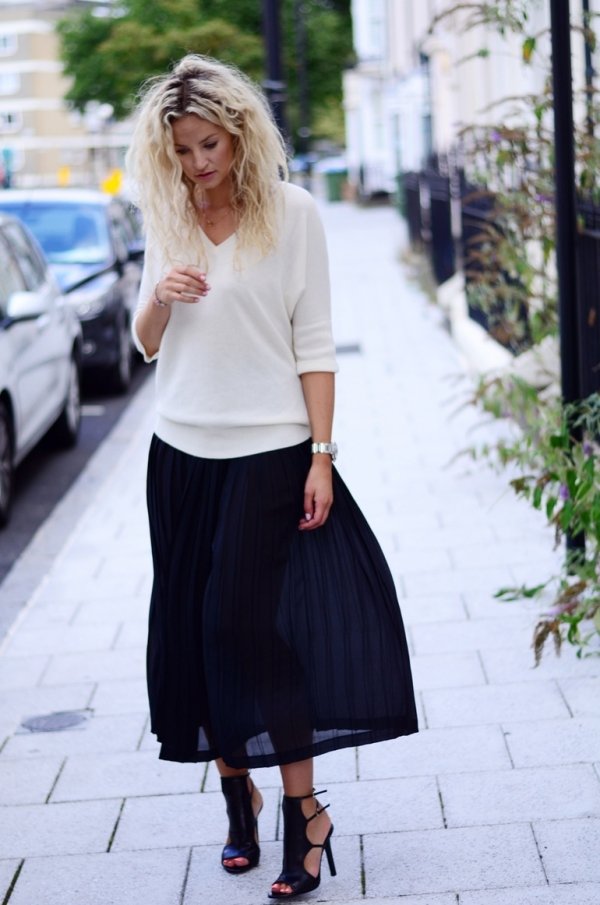 As fall progresses, you are going to want to get out your sweaters. For me, a nice white sweater looks great with dark washed jeans. But you can also pair a white sweater with a skirt or slacks. If you have one white sweater, you can create a ton of cute outfits with it. Jazz it up with jewelry and you'll be ready for anything.
---
6

Coat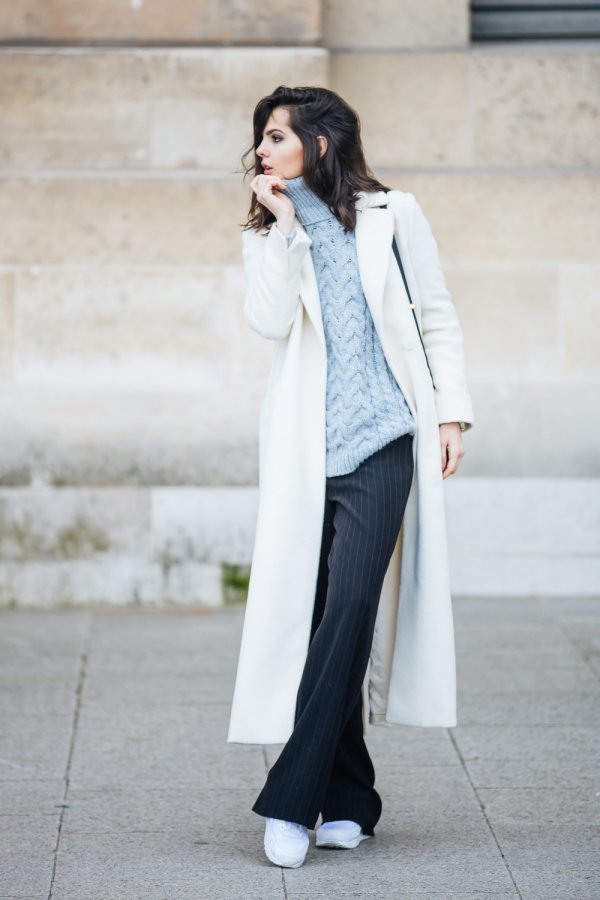 When it gets cold outside, you'll definitely want a coat to keep you warm. But, if you're like me, you don't want to sacrifice your style just to be cozy. A great white peacoat or trench coat is the answer! You can wear it with literally everything in your closet and you'll always look fabulous.
---
7

Blouse

If you want something a little less, a nice white blouse is great. You can pair it with darker neutrals on the bottom and even top it with a great sweater or jacket for warmth. A white blouse is also the perfect palette for all of your necklaces. You'll never be sorry by adding a white blouse to your closet.

What's your favorite way to wear white after Labor Day? My personal preference is a white coat. Will you go shopping for white now?
---
Comments
Popular
Related
Recent