Patterns are all over the runway these days so if you're wondering about all the ways to wear plaid, you are in the right place. Plaid is trending in a big way right now so it's definitely something to add to your fall wardrobe. Fortunately, there are tons of ways to wear plaid so you can pick and choose your favorites and create just the look you want on a daily basis. Check it out.
1

Button down

No, you won't look like you stepped out of the mid-'90s. One of the best new ways to wear plaid is to choose the pattern on a shirt. Unlike the trend of yesteryear, the new way to wear plaid involves choosing a fitted shirt and pairing it with a skirt or slacks and being sure to tuck it in. For cool days, you can even top it with a blazer or jacket.
2

Coat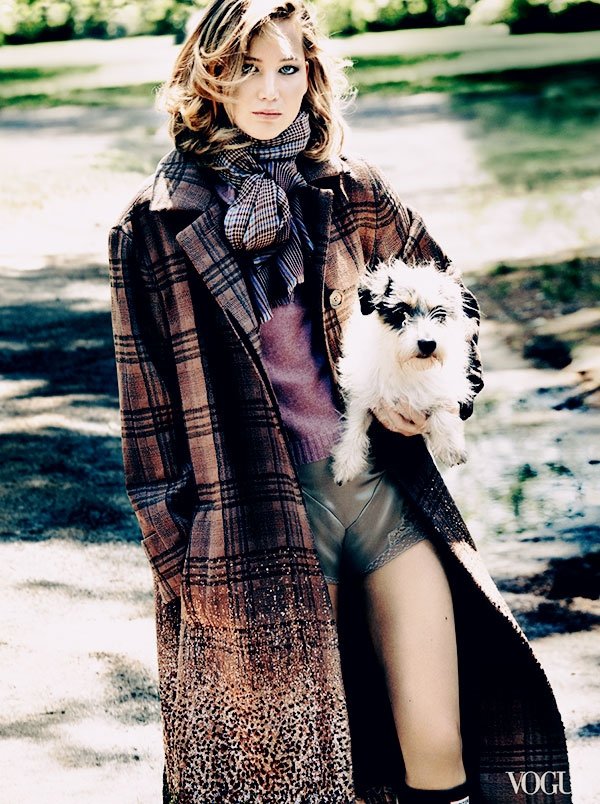 When I buy a coat, I tend to gravitate toward neutral solids. However, I love the new plaid coats I keep seeing all over the place. Experts say you can easily mix plaid with other prints as long as you stick with the same color scheme. Pair your plaid coat with jeans or slacks for a pulled together fall look you'll love!
3

Skirt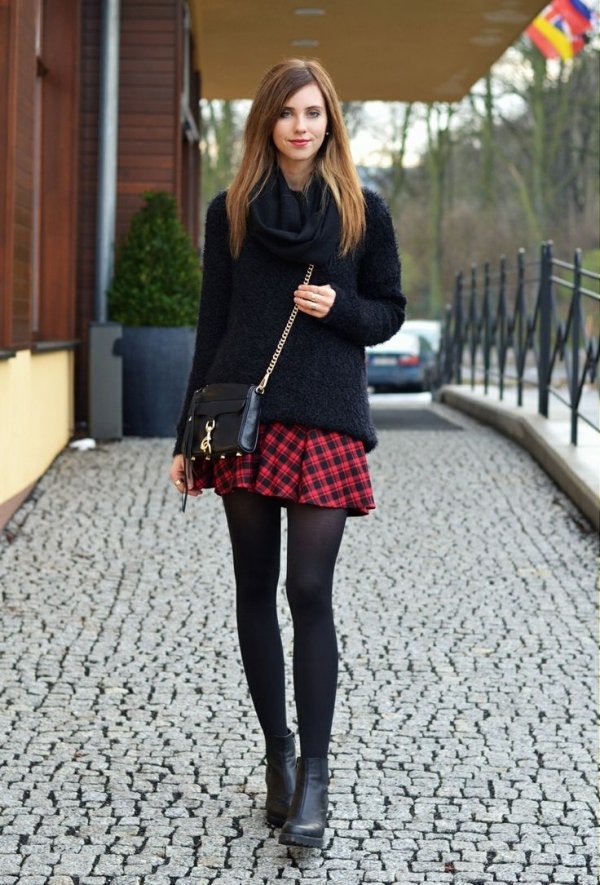 If you're worried that a plaid skirt will look a little too schoolgirl, don't be concerned. You can pull it off by making sure you pair it with the right top. That means you should avoid the polo shirt and opt for a fun blouse or sweater instead. Boots look great with a skirt so top off your outfit with a pair of your favorites.
4

Fitted Blazer
You can't go wrong with a fitted blazer. One in plaid gives you a fun little element in your wardrobe. You won't be able to wear it with as many items as you would a black or white blazer, but you're going to love the way plaid looks! Experts say that trends are leaning toward pairing plaid with floral, so go ahead and give that a try and let me know how it works out for you.
5

A Scarf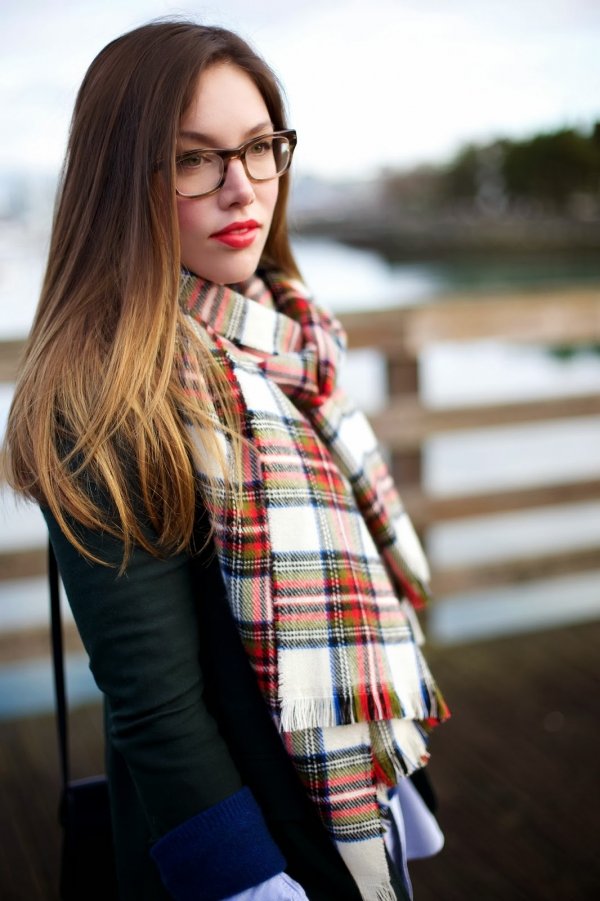 If you want to work your way into the plaid trend slowly, you aren't alone. I haven't had the courage to go over the top yet, but a scarf is a fun way to try things out without being uncomfortable. A plaid scarf looks wonderful with a great sweater or blouse. You're going to love it!
6

A Pantsuit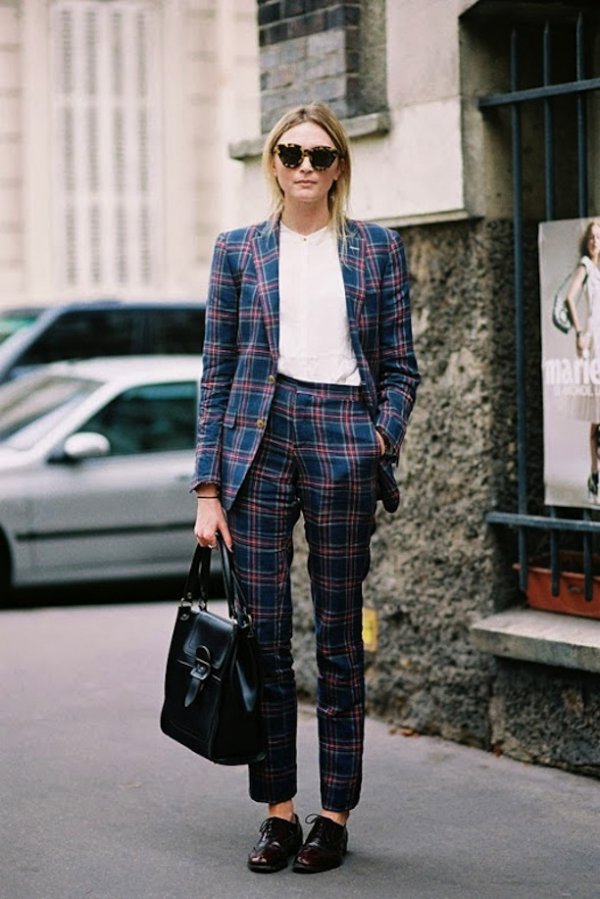 You'll have to be brave to deck yourselves out entirely in plaid, but pantsuits in the pattern are all over the runway these days. Go for a subtle plaid to ease yourself into the trend. Once you're comfortable with that, you can try something a bit bigger and bolder.
7

Shoes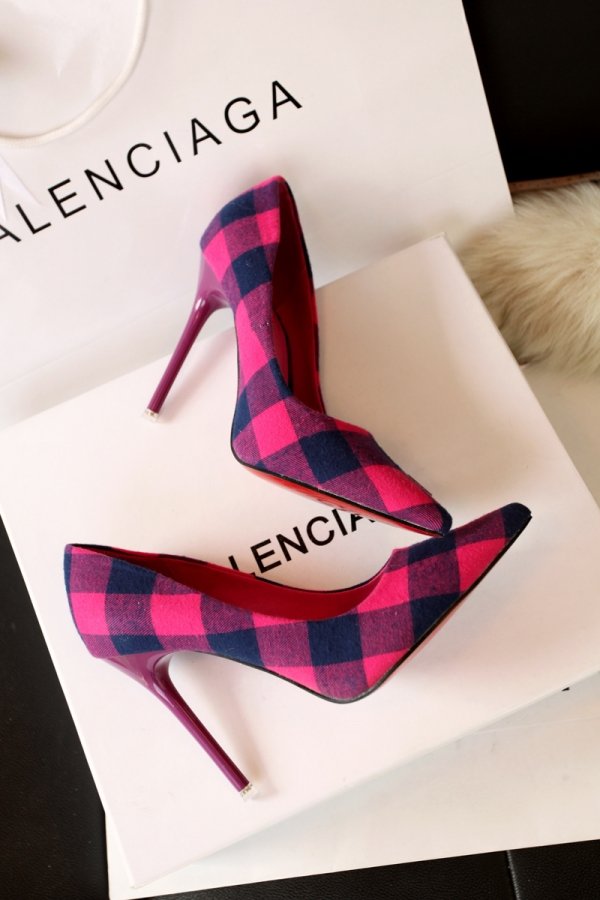 I think I definitely need a pair of plaid shoes in my closet. Whether you opt for flats or heels, a pair will add personality and emphasis to all of your outfits. Try them with jeans or slacks and get ready for the compliments to roll in.
What's your favorite way to wear plaid? I think it's fun that plaid is back in such a big way. Which item will you add to your wardrobe first? I think I'm going on the hunt for a pair of plaid heels.