Ladies, there are certain things that are a must when it comes to dealing with this cold and wet season; having the right winter fashion essentials when you're hanging with your best buds can make the difference between a cool night and a freezing one. In spite of the often intense weather, I have to say that winter is one of my favorite seasons because of all the fashion possibilities available for the taking! Honestly, how could you not be excited at the thought of warm infinity scarves and totally sexy boots? When it comes to finding the basics, it doesn't matter what your style is because the best winter fashion essentials will pretty much lay down the foundation for your outfit of the day.
---
1

Infinity Scarves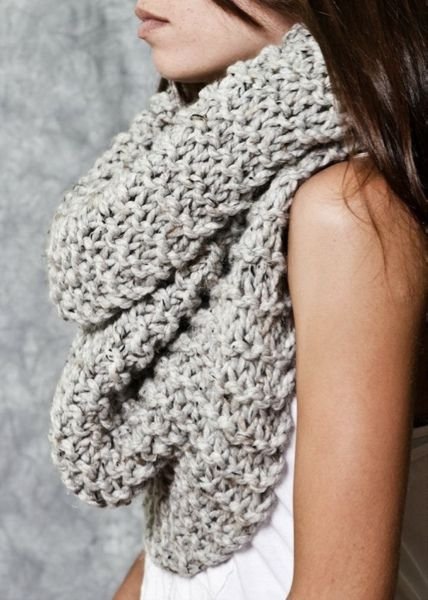 For starters, infinity scarves are arguably one of the most trendy and useful winter fashion essentials. Seriously ladies, you won't know what feeling cozy is like until you've rocked a thick and soft scarf. Whether you're heading out for brunch with your girls or are in need of a pick up, this one is definitely a must have. Try pairing your infinity scarf with a cute pullover or plaid button down for a casual yet chic look.
---
2

Oversized Sweaters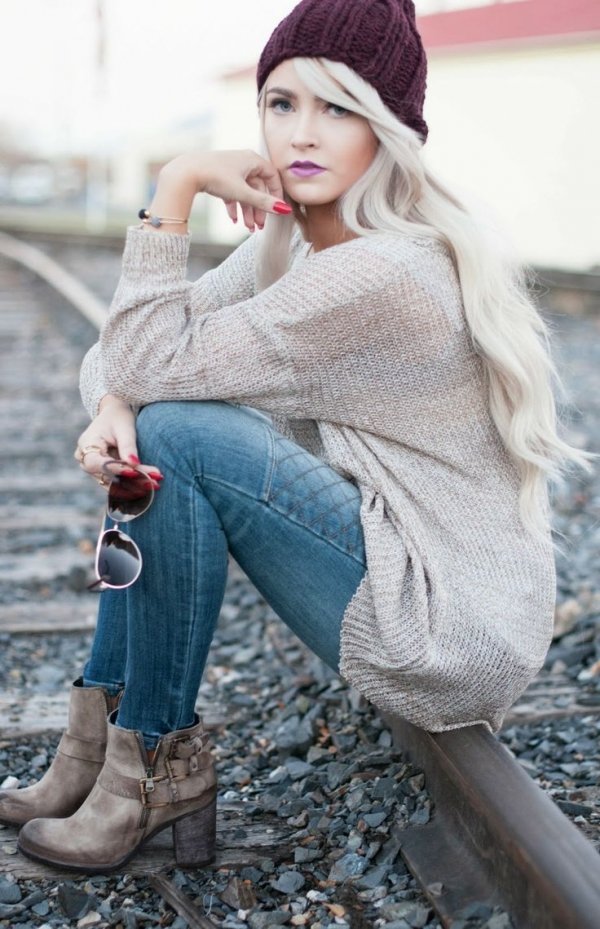 Speaking of pullovers, there's a reason why everyone is so obsessed with winter and the sweather weather. One of my favorite things about oversized sweaters is how free they make me feel. Plus, there's no fiercer combination than a soft sweater paired with slimming tights.
Trendinig Stories
More Stories ...
3

Fitted Cardigans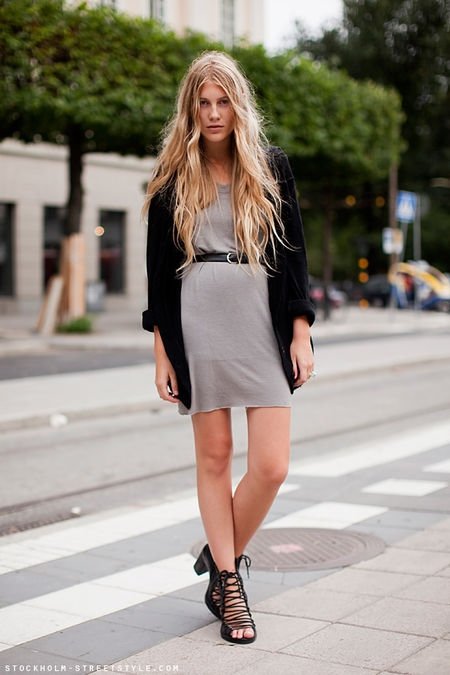 If you're not a fan of oversized sweaters, you're in luck because a slim fitting cardigan is just as effective as an oversized one. One of the greatest things about this winter style is the sleek lines it creates. Whether you are into neutral colors or want to go for a really bold look, cardigans pretty look great when paired with anything!
---
4

Over-the-Knee Socks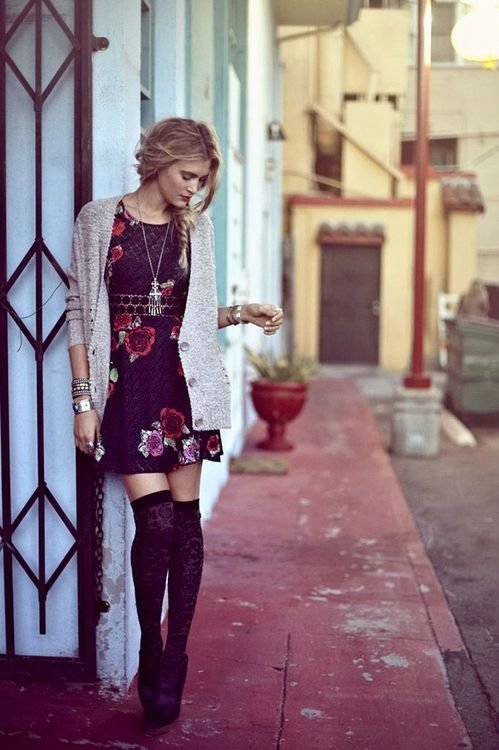 Hear me out on this one! While it may seem a bit crazy to wear over-the-knee socks in this freezing weather, there are definitely ways that you can pull this outfit off. For starters, instead of wearing them with thin stockings, try layering them over thicker tights. For extra warmth and coverage, you can even rock them over leggings (which is honestly my go-to outfit for all occasions) and still achieve the clean look that tights would give you.
---
5

Leather (or Vegan Leather) Boots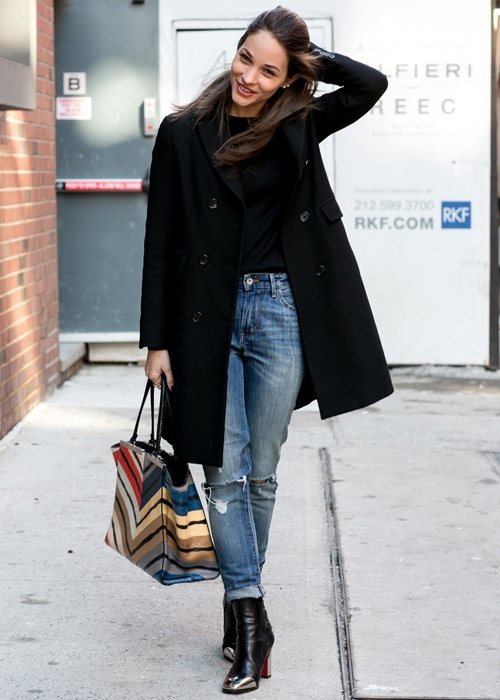 Whether you're obsessed with edgy combat boots, stylish booties or even knee-high flat riding boots, the point is that you should own at least one pair for this chilly season. They are guaranteed to look fabulous with anything you pull out of your wardrobe.
---
6

Sweaterdress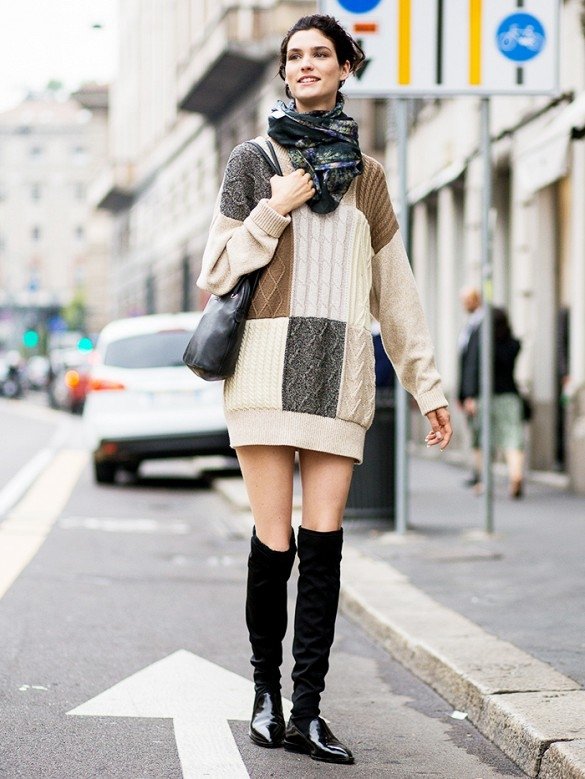 What could be better than looking chic while being extra warm? Sweaterdresses are underrated; they're great for those days when you're not sure if you want to be fancy or go casual. All you have to do is pair them with the right jacket and shoe combo and you'll be good to go!
---
7

Beanies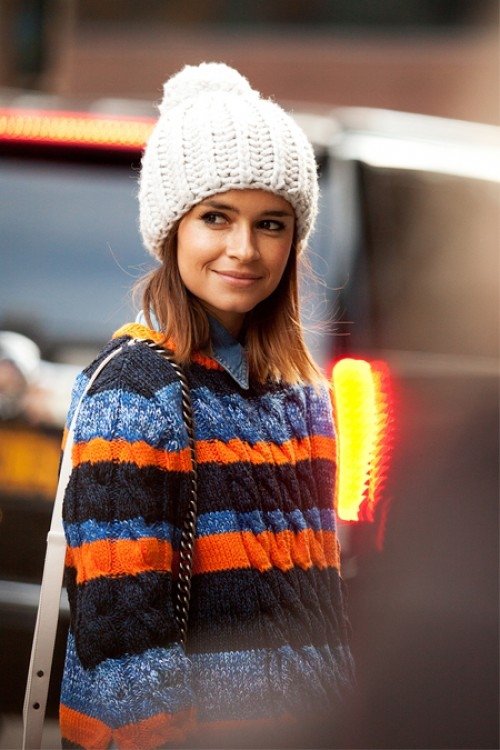 This last winter must-have is one of the reasons why I love this season so much. The fact that one beanie has to power to make your hair go from drab to fab is just amazing. The best part is that you can even dress these cool pieces up or down to fit your style.
So ladies, what are some of your go-to pieces for winter? Send us some of your top choices below!
---
Comments
Popular
Related
Recent