COMMENT
While the term 'crochet' doesn't initially evoke ideas of high fashion and style, I think that this is soon about to change. Nowadays there seems to be an abundance of crochet style clothes. From designer brands to high street stores, the crochet trend is really taking off. Below are some of my top picks.
1. Topshop All over Crochet Shift Dress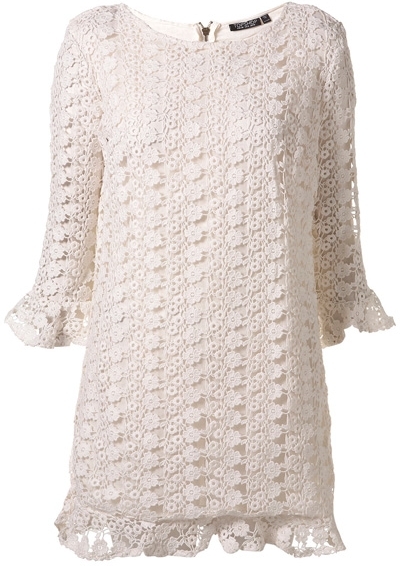 This cream shift dress is a modern take on the 70s hippie aesthetic. The crochet design is sweet and delicate. I love the slight frill features at the sleeve and hem. It is 100% cotton and features a long zipper at the back. Pair this dress with tan accessories to make the most of that hippie vibe.
Missoni Mare Braden Crochet Knit Mini Dress
Explore more ...