Outfit for a Date ideas have to be perfect. You want to look good, feel good, and make a good impression. Of course, finding the best outfit for a date is sometimes easier said than done. What's the perfect piece to take your outfit from dull to flirty? Don't worry, ladies, I have all the tips you need to find the perfect outfit for a date, whether you want to look fun and flirty or casual and elegant!
---
1

Partially Sheer Tops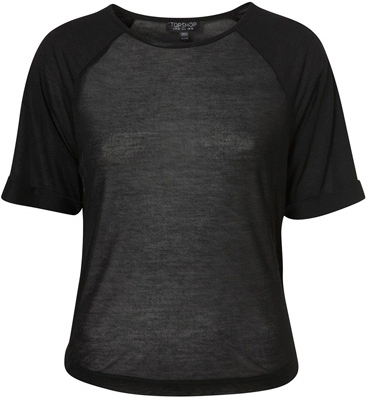 Price: $28.00 at us.topshop.com
Now, you never want to make a bad impression on your date. Wearing something all-out see-through isn't exactly the perfect outfit for a day. Something partially sheer, however, or something you can wear a cute little tank or cami underneath – that's perfect! You're showing just enough skin to be flirty, but not too much.
---
2

The LND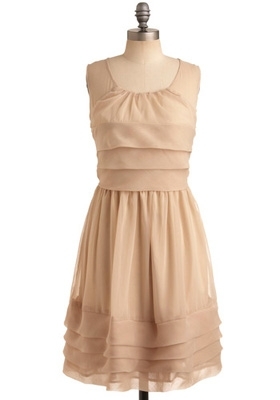 Price: $57.99 at modcloth.com
LND stands for little nude dress. No, it's not replacing the LBD, but it's becoming a close runner-up. There's something provocative about a nude dress, no matter what the style. There are dozens of different nude shades, though, so the key is to pick something that matches, flatters, and complements your own skin tone!
---
3

A Little Plaid Skirt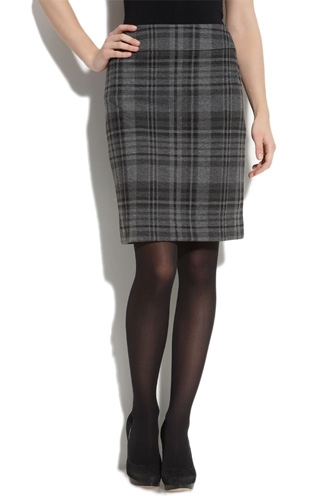 Price: $59.00 at shop.nordstrom.com
You might not think plaid is the ideal pattern for an outfit for a date, but bear with me. Not only is the pattern incredibly hot this fall, but we're not talking about little school-girl plaid skirts. This is something more mature, more sophisticated, and more elegant. The colors are subtle but not boring, and it's the perfect day-to-evening choice.
---
4

Pucci Inspiration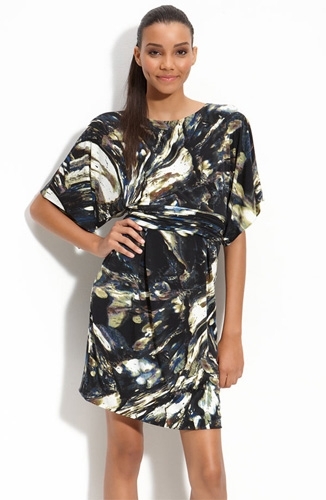 Price: $138.00 at shop.nordstrom.com
I adore Emilio Pucci, but his stuff is seriously expensive. So, if you like bright colors and swirling patterns, just look for something that's kind of … Pucci-esque, you know? Or, at the very least, get a Pucci scarf. On eBay or something. Where it doesn't cost a fortune! You could also get a little of your own Missoni madness.
---
5

Sparkle, Sparkle, Sparkle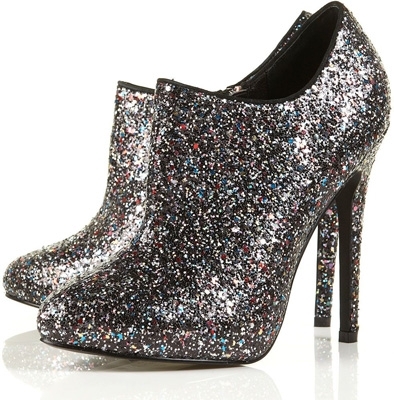 Price: $140.00 at us.topshop.com
If you're planning an outfit for a date, you have to think about shoes. This season, if you want to be really fun and flirty, buy shoes with a little pizzazz. You might not feel comfortable sparkling elsewhere, but don't be afraid to let your shoes shine!
---
6

A Marvelous Maxi Skirt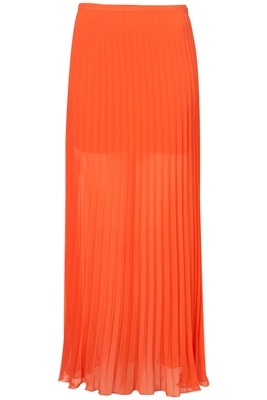 Price: $90.00 at us.topshop.com
This skirt serves two purposes. For one thing, maxi skirts are extremely popular – not to mention pretty and comfortable. For another, it's the season for bright, bold colors, and this orange is just electric! You'll have to be careful with what you wear it with and you have to be really daring, but even I – who hates orange – am kind of tempted to try this.
---
7

Biker Chic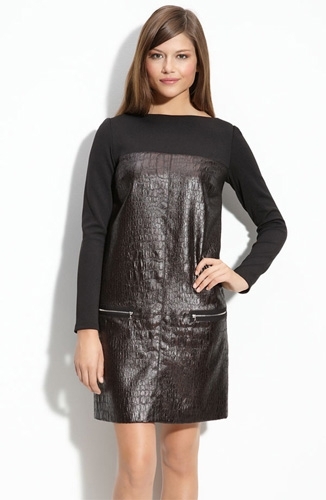 Price: $148.00 at shop.nordstrom.com
Leather, leather, leather – and studs! One or the other or both, it doesn't matter, they both work for biker chic, which is a super hot date idea right now. If you want to put together the perfect outfit for a date, be a little bold, a little sexy. You can rock leather without looking like a throwback to the '50s, easy!
---
8

Preppy Madness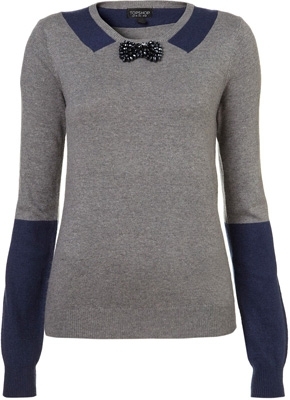 Price: $84.00 at us.topshop.com
Knee-length skirts, cute cardigans, plaid pants, and comfortable sweaters – why not get a little preppy on your date? With the temperatures getting cooler, it's the perfect time to do it. Besides, this look illustrates exactly why less is more!
---
9

Pretty in Polka Dots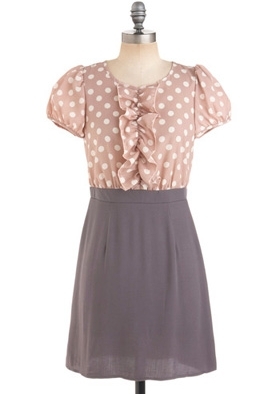 Price: $47.99 at modcloth.com
Polka dots are also a great idea when you're putting together a pretty outfit for a date. You don't have to go all out with it and look like you're covered in spots. Rather, something subtle will do you just fine – like this dress, which pairs its polkas with a solid bottom.
---
10

Mustard on the Side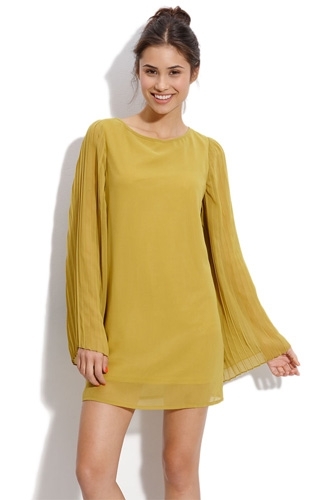 Price: $48.00 at shop.nordstrom.com
Mustard is an extremely hot color this fall, so you'll find lots of outfits that incorporate the shade. I think this shift is absolutely lovely. Even if you don't like the color, finding some floating chiffon dress with wide sleeves and a flirty hem will be perfect!
I hope you've found at least one outfit for a date you might like to try! I found the absolute best clothing and accessory options out there, but by and large, it all comes down to personal taste. The perfect outfit for a date for you all comes down to what makes you feel pretty. So, that being said, what's your idea of the best outfit for a date?
More
---
Popular
Recent