I don't know about you, but I personally love looking for cute or girly outfit inspiration, especially in the spring. I love pastel colors, floral patterns, and bright hues, all of which are prominent when your style is on the girly side. If you love searching for outfit inspiration as much as I do, I'm sure that this list will inspire your spring, girly wardrobe so much this year!
---
1

Floral Skater Skirt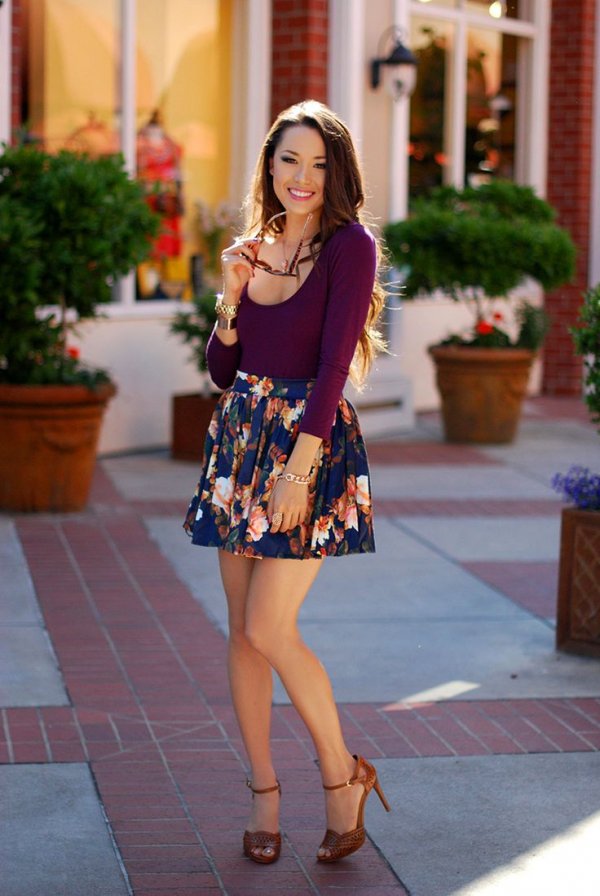 Skater skirts are always a flirty option when you're looking for a cute outfit, but adding this adorable floral takes it to a whole new level. Plus, paired with the high heels, this outfit is as cute as it gets!
2

Mint Peter Pan Collar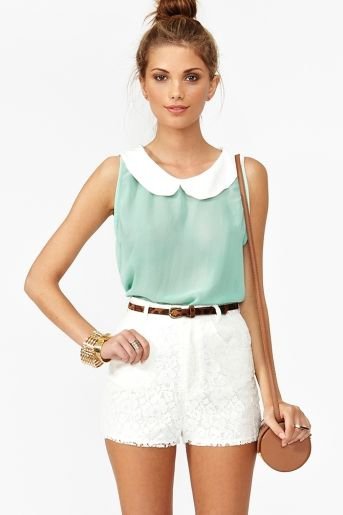 When you think of a "cute" outfit, doesn't "Peter Pan collar" immediately come to mind? It does for me, at least. I love this outfit, because the pretty Peter Pan collar is paired with a mint top, white lace shorts, a small bag, and hair in a gorgeous topknot. The entire outfit looks so polished and girly!
---
3

Lace Dress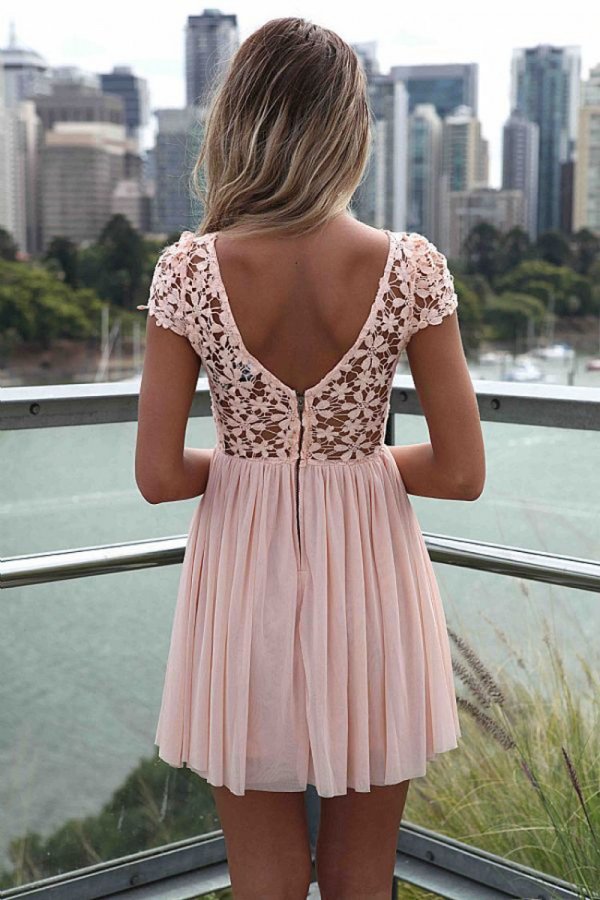 This lace floral dress is everywhere, and with reason. It almost looks like the floral is laser-cut to create some cutouts without revealing too much, and the pink chiffon skirt is so chic and pretty! I also love how the dress is technically backless, but isn't too revealing.
---
4

Retro Dress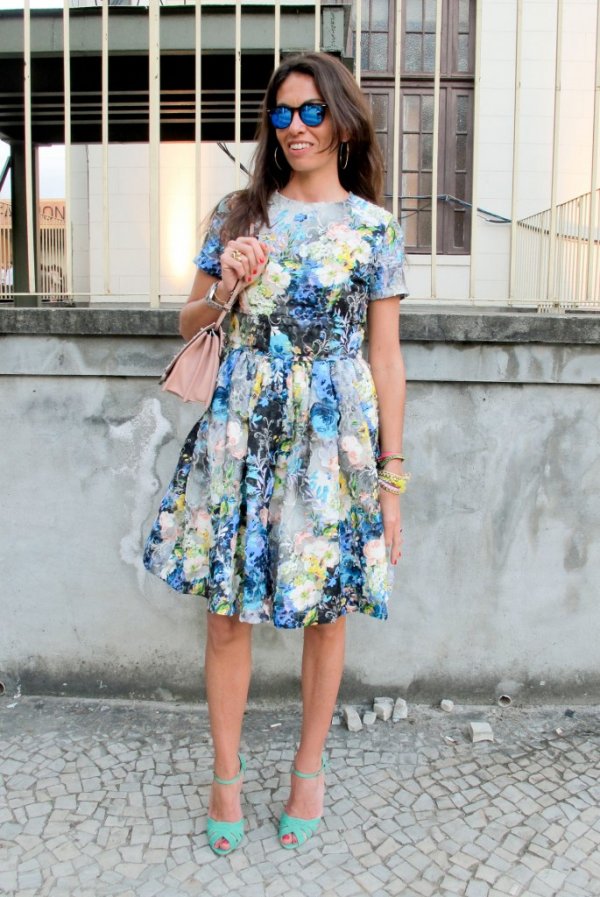 Am I the only person who spends too much time perusing the pages of ModCloth? I love the retro feel of ModCloth's dresses, and this dress reminds me exactly of that. A lot of retro-inspired dresses are very short, but this one is longer, making the dress look even more authentic. The shoes she's wearing also complement the dress beautifully!
---
5

Professional Midi Skirt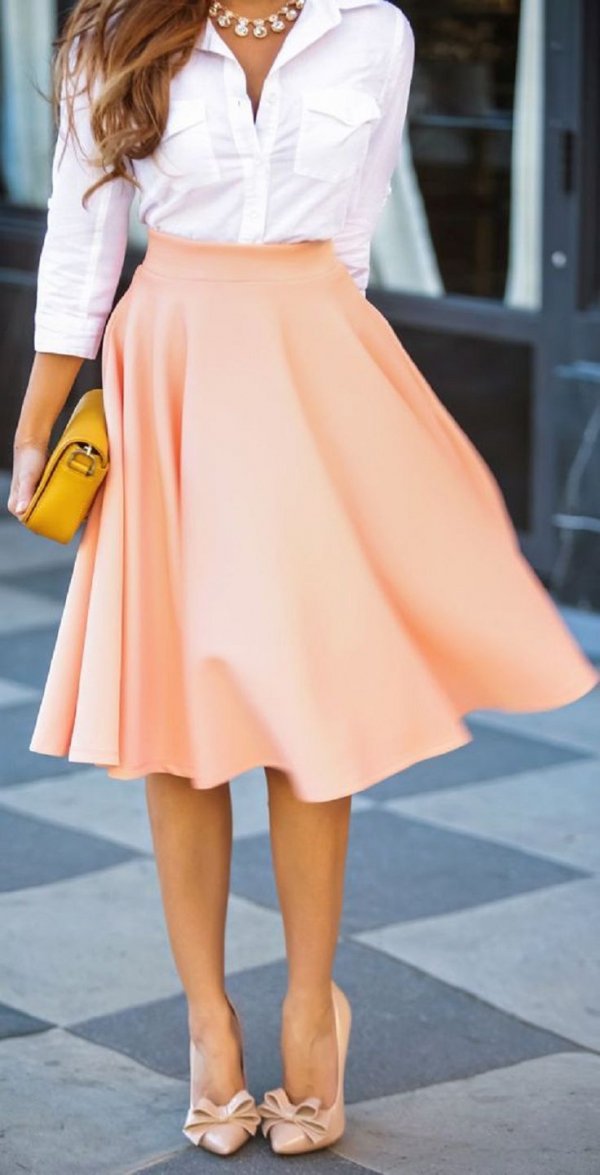 By now, everyone knows how much I love a good midi skirt. I'm not even joking when I say that I'm pretty sure that I drooled over this midi skirt. Its peach color is adorable and perfect for spring. But more than that, the button-up blouse adds a professional flair, while the bows on the heels add such a cute touch. If there were any look that I'd try to recreate this season, this outfit would probably be it!
6

Floral Maxi Skirt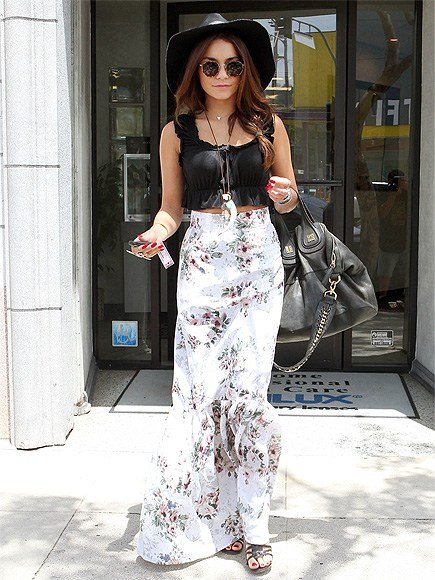 Do you love maxi skirts but are a little bit sick of the usual designs this year? This maxi skirt is so different and beautiful. I also love the slight crop top, because it displays what's in style without being too revealing. It's the perfect, spring outfit if your style is more bohemian!
---
7

Robin's Egg Blue and Gloves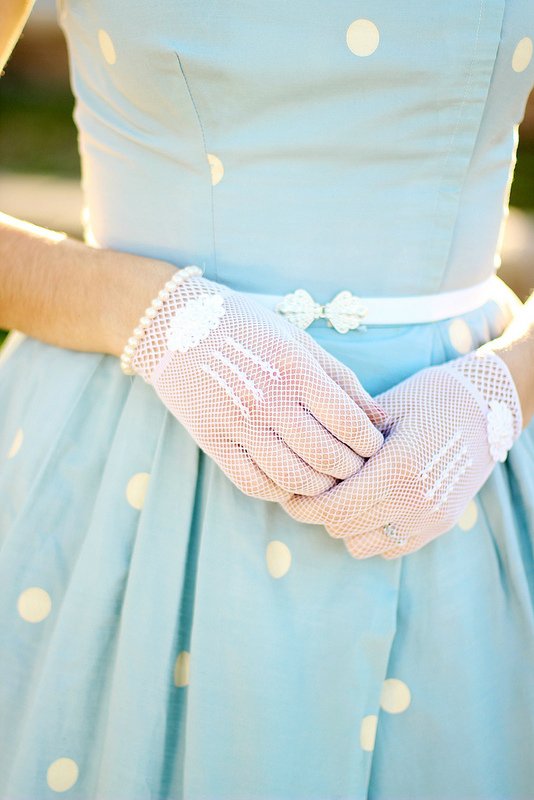 When was the last time you saw someone under the age of 60 wear a pair of gloves seriously? I love this look. I think it's so classic and chic. The robin's egg blue dress with polka dots is beautiful enough on its own, but when it's paired with these gorgeous gloves, I instantly fall in love with it. This is an outfit that you could wear on Easter if you're looking to impress some people!
What outfits are you drawing inspiration from this spring? I'm on the lookout for spring outfit inspiration, so give me some ideas in the comments!
---
Comments
Popular
Related
Recent