It's that time of the year again! It's the time when the sun never goes away... (what? It's raining right now? Okay, well it's almost that time of year again!) If you're looking for your perfect pair of sunglasses this year and want to follow the biggest trends in sunglasses apparel, this is the list to look at. I've rounded up all of the biggest sunglasses trends of 2015, whether they're from the runway, from celebrities, or simply just on the street, to come up with this list of sunglasses you need to wear this summer!
---
1

A Dramatic Cat-Eye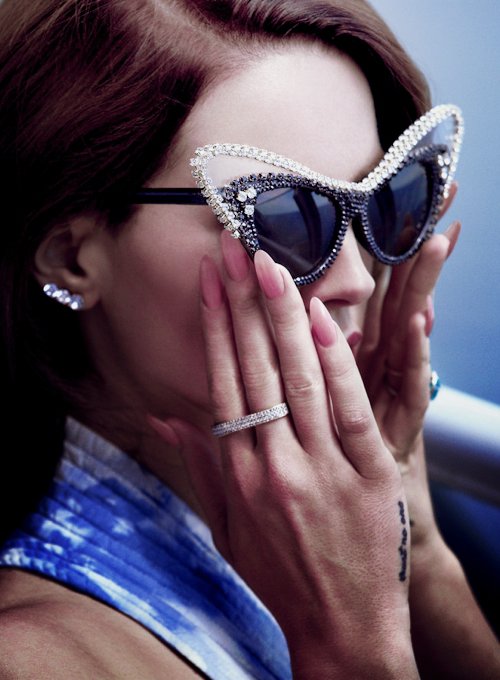 I'll never forget a few years ago when I saw a picture of Kourtney Kardashian wearing a pair of dramatic cat-eye sunglasses and instantly fell in love with them. Since then, I've been on the hunt for dramatic cat-eye sunglasses that look good on my face. Luckily, they're especially in style this summer, so if you love them as much as I do, you can still wear a pair this summer!
---
2

A Square Frame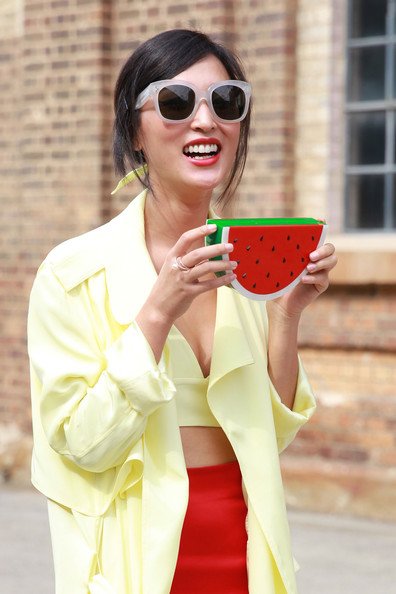 If you're a lover of any fashion week and spent the entire week incessantly looking for the new trends, you probably noticed just how prevalent large, square sunglasses are. They're so in style for summer. I have a feeling that we're going to see them everywhere this summer!
3

Reflective Aviators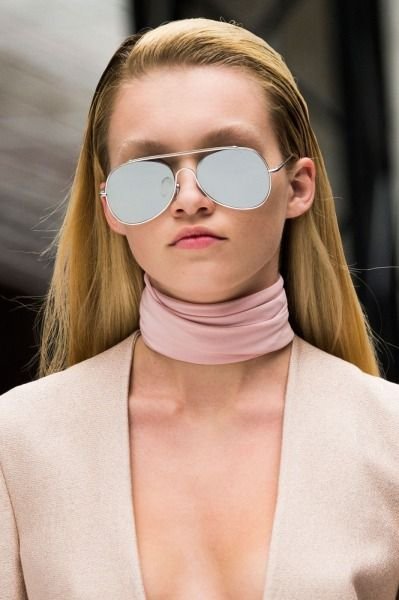 If you spent a lot of time wishing you were at Coachella this year, these are probably the sunglasses for you. Reflective aviators are a music festival must-have this year, so if you're going to any music festivals this summer, reflective aviators should definitely be a staple in your musical festival wardrobe.
---
4

Oversized Wayfarers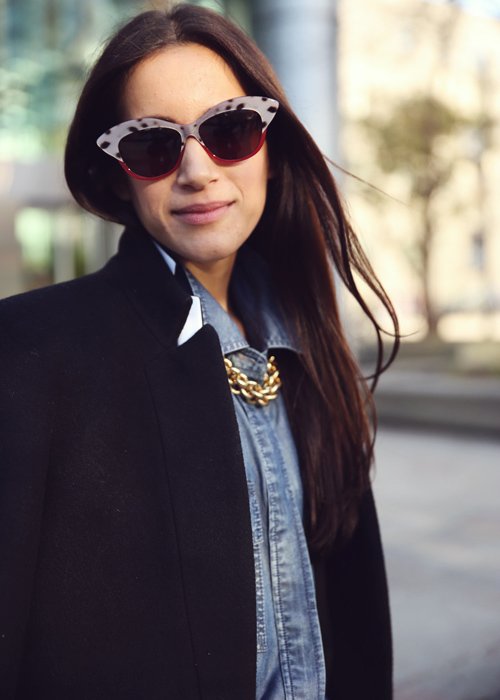 The wayfarer trend has been around for a few years now. (Okay, more than a few years, I'm getting old.) This year, though, there's been an update on the typical wayfarer trend. Rather than wear the classic style, try wearing an oversized pair of wayfarers this summer. They add a little bit of drama to a classic look.
---
5

Round Lenses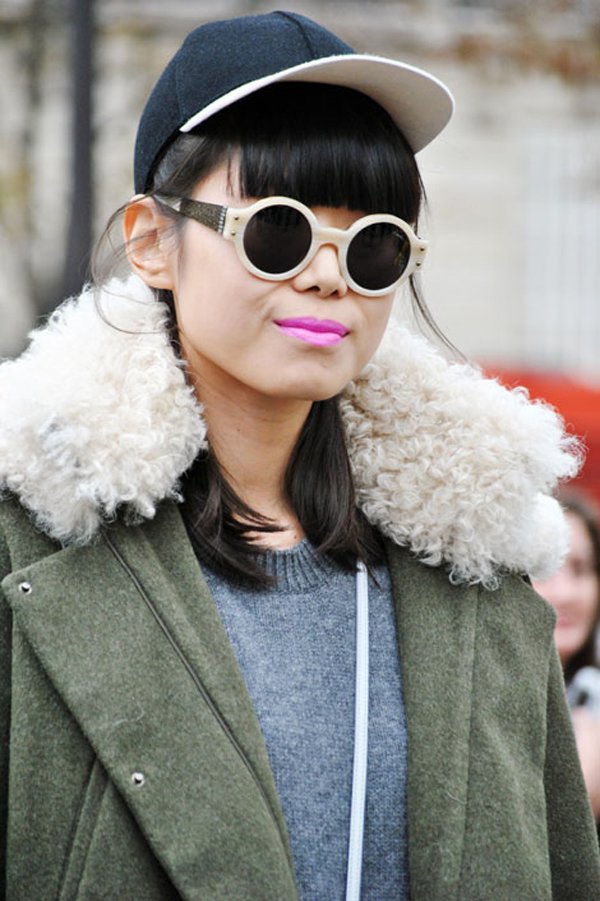 If you love a more boho chic style, try wearing round lenses this summer. They're a great retro look that also looks fun and bohemian for those summer, beach days. This would be another great pair of sunglasses to wear to the next music festival you go to!
---
6

A Less-Obvious Cat-Eye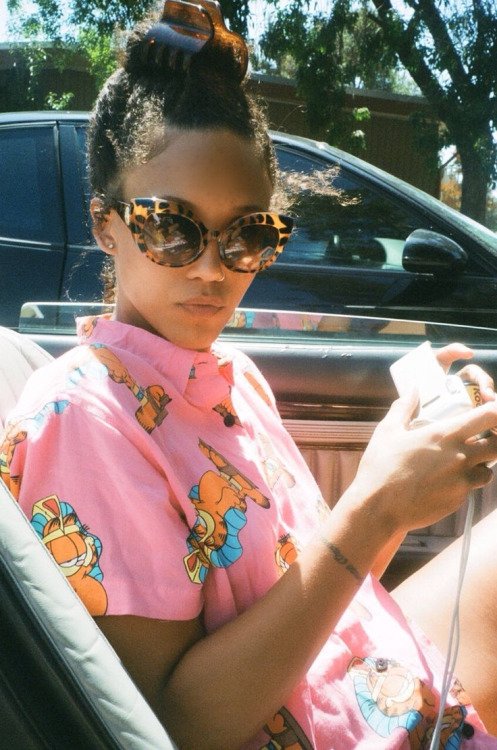 I get it. It can be a little bit terrifying to wear something as loud as a dramatic cat-eye. If you love the trend but are a little too nervous to wear something so loud and dramatic in public, try wearing a less-obvious pair of cat-eye sunglasses. You can still try the trend without making as big of a statement.
---
7

Any Style Oversized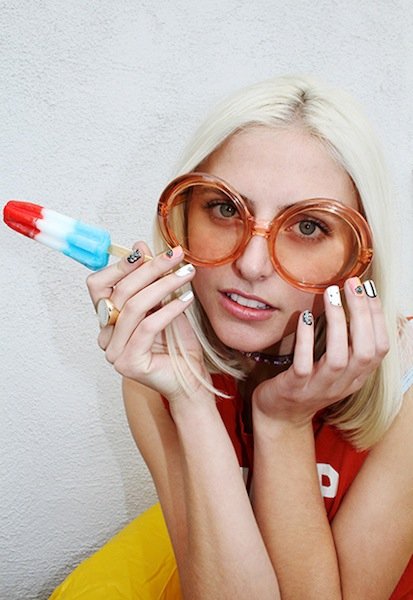 Does anyone else remember all of those years ago when hugely oversized sunglasses were in style? Well, they're back this summer. Everywhere we look, we're going to see oversized sunglasses taking over. Get in on this trend now, no matter the type of sunglasses you choose, before the oversized look goes out of style again!
What are your favorite sunglasses trends? Will you try any of these out this summer? How do you pick out and decide what sunglasses you're going to go for every year? Do you follow the trends or stick to what you know looks good? Let me know in the comments!
---
Comments
Popular
Related
Recent