ModCloth dresses are some of my favorite things! ModCloth carries beautiful and unique items, especially dresses, and the huge variety means that there is something for everyone! Here are some of my favorite ModCloth dresses that are very versatile:
---
1

Bookmaking Brunch Dress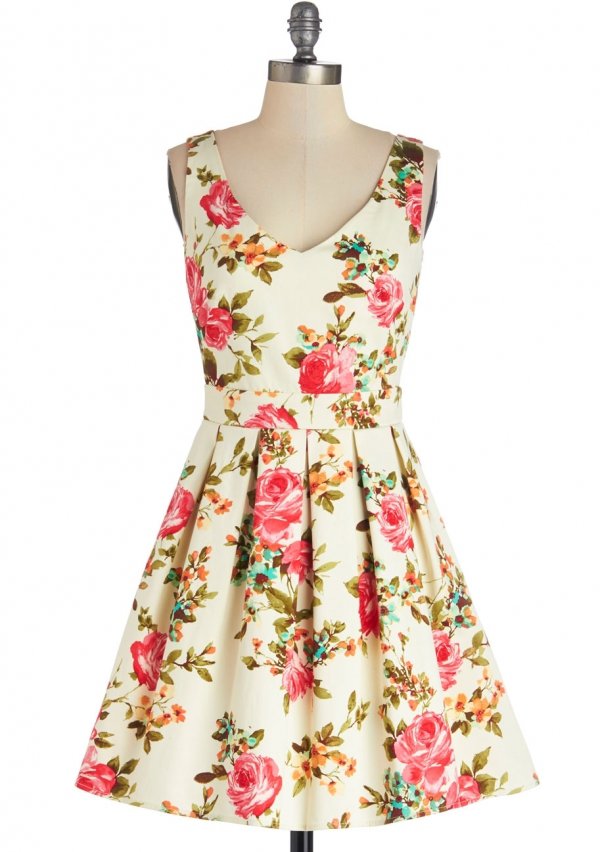 modcloth.com
This is such a Taylor Swift style dress and one of my favorite ModCloth dresses. The floral pattern is so springtime perfect! You could wear it to brunch with your family or to a fancy dinner date by the sea. I love the cream-colored background – it's so different from the typical bright white. I would wear this lovely dress with nude pumps or my favorite Tory Burch flats.
2

Pretty En Pointe Dress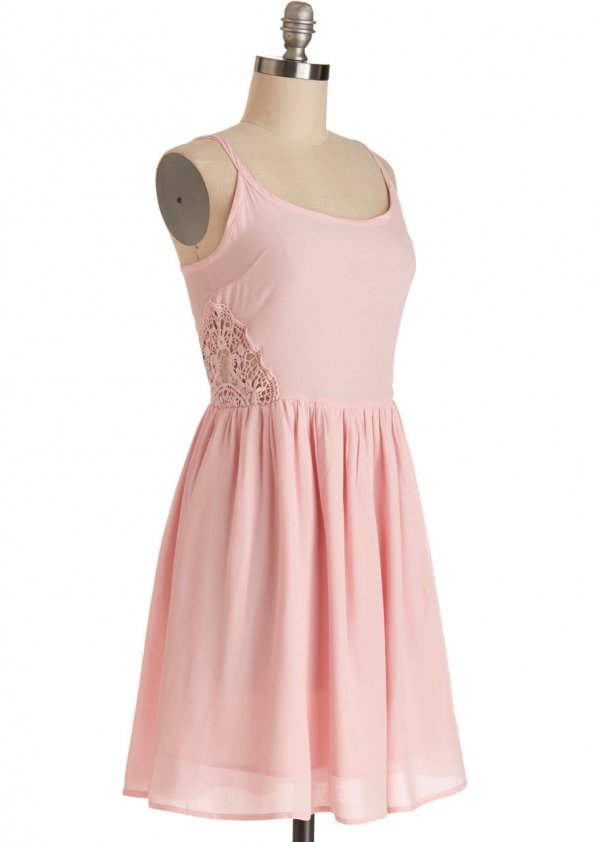 modcloth.com
I am a huge fan of simple things that stand out, and this dress definitely does that. The ballerina pink is such a feminine color, and the crocheted insets are so delicate. The style is really simple and it would be perfect to wear to class and then straight to a hangout sesh with my girls!
---
3

Meadow Magic Dress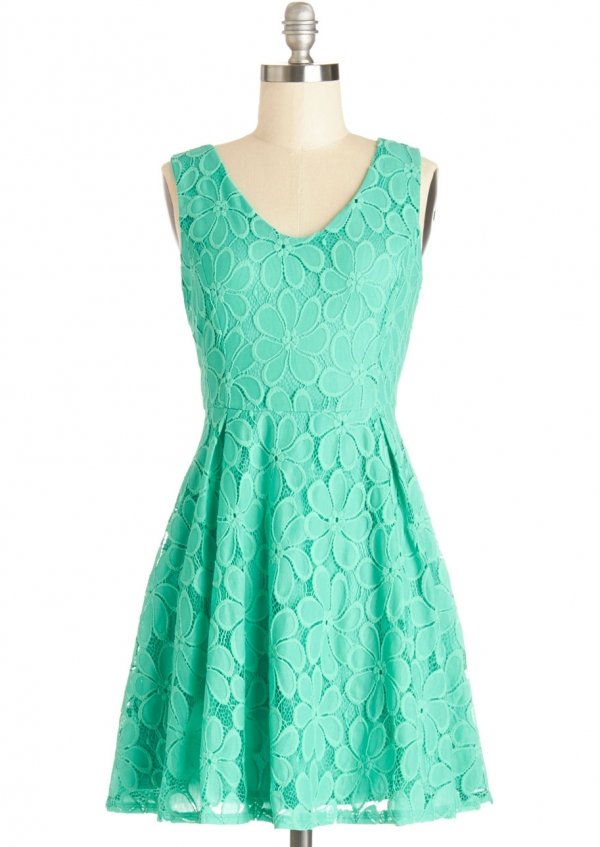 modcloth.com
Mint green shades have been the IT colors for a while, but I still can't get enough of them! This frock is super adorable! The pleated skirt is very flattering, and I especially like the V-neck on this dress. I would wear this dress on a day out exploring the city.
---
4

Lattes in Lace Dress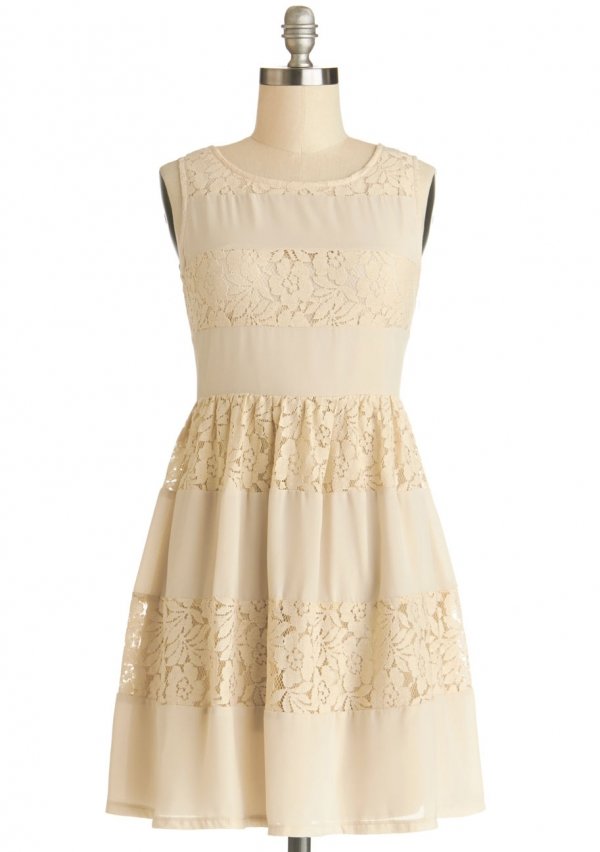 modcloth.com
What a perfect weekend dress! This would be a dress that I would definitely wear to afternoon tea with my friends. If it's still chilly where you are, pair it with a colorful cardigan and your favorite pair of leather boots. And if you're just optimistic like me, wear this with some strappy sandals and a colorful bag.
---
5

Lush with Beauty Dress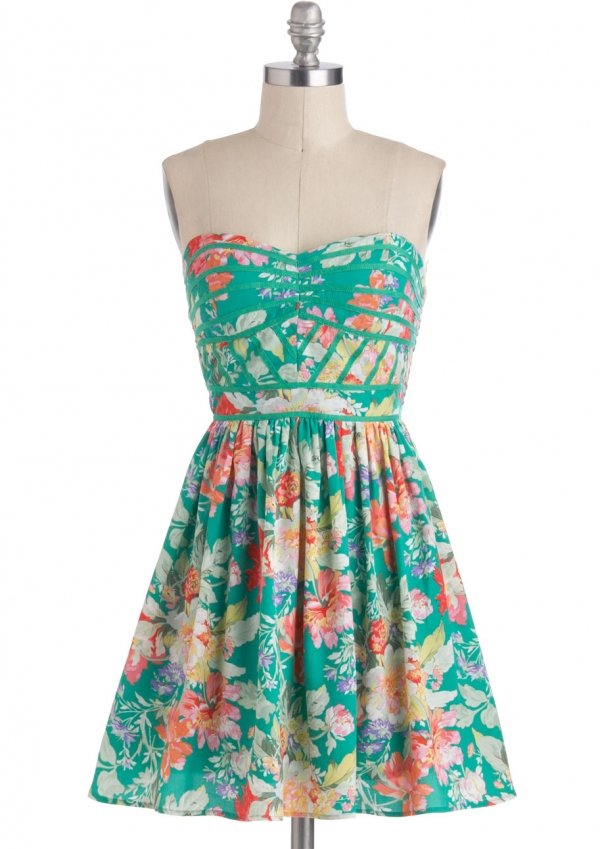 modcloth.com
I absolutely cannot get enough of florals! This turquoise floral dress stole my heart. It comes with removable straps. I like the line details at the bust – it's interesting. And the dress pattern reminds me of beautiful Japanese kimono styles that are super stylish now.
---
6

Floral Di Latte Dress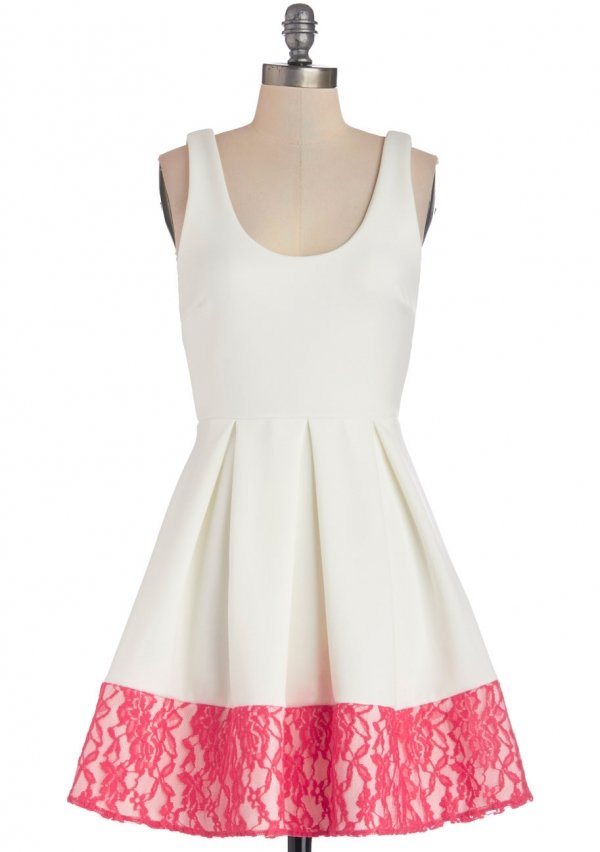 modcloth.com
Can't decide whether you want be simple or be colorful? This is the perfect dress for one of those days. I love how it's incredible understated, but the pink lace gives s fresh pop of color. I would keep my look simple with this dress, so nude flats would be a great option.
---
7

Table for Twofer Dress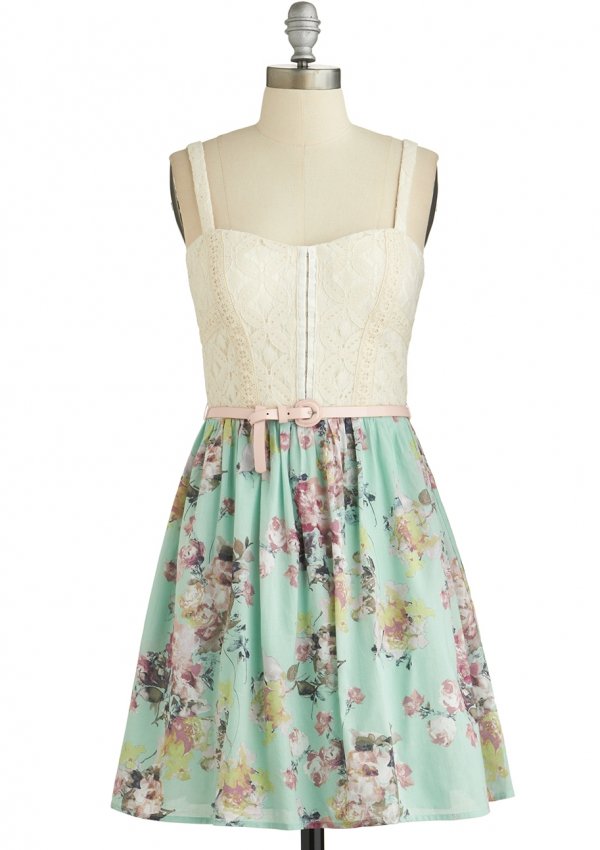 modcloth.com
This dress has two of my favorite things: lace and florals! The mint background makes it even better. I love the front hook detail at the front, and the pink belt just ties the entire look together. I think this is the perfect dress to wear on a fun afternoon date with my boyfriend. How would you wear this?
---
8

Promenade in Port Dress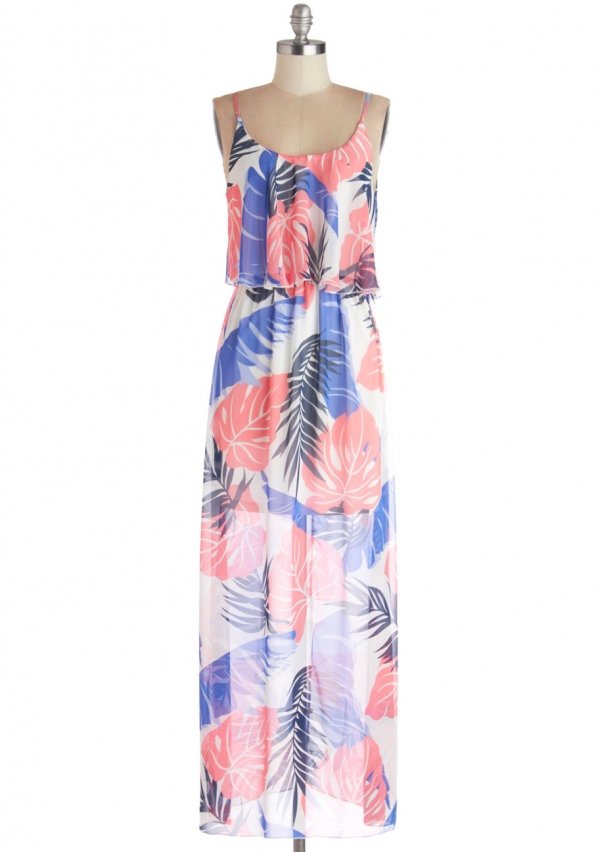 modcloth.com
Don't forget about maxi, dresses, ladies. I used to ignore them completely, but they are great to wear on a casual day. Just be careful when you walk! I would bring this tropical dress on spring break. It's breezy, so don't worry about getting hot – just focus on how great you look with your wind in the hair and the dress billowing around you.
---
9

Soiree of Light Dress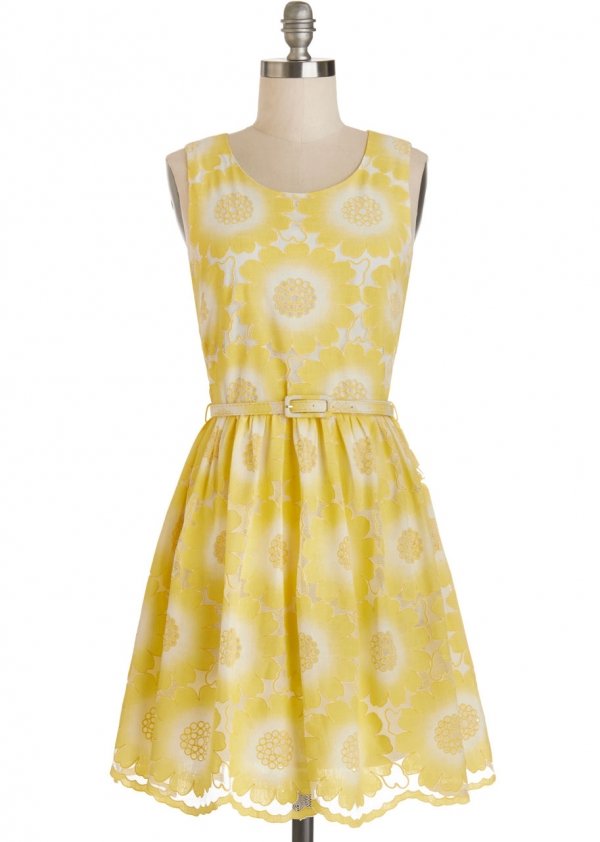 modcloth.com
Nothing says sunshine and fun like yellow. I love the bright yellow flowers, and I think that the matching belt adds to the cuteness factor!
As the weather gets warmer, I try to wear more and more dresses. These are some of the most versatile dresses I could find on ModCloth that are super adorable! You could wear these dresses from day to night without switching much up. Did you like any of these dresses? What do you look for in a versatile dress?
---
Comments
Popular
Related
Recent