The best gloves for winter are going to be necessary before you know it… sure, it's only a bit chilly now, but in a few weeks, you'll need gloves for winter weather! I've been searching out the cutest, coziest pairs, and I'd love to share them with you! Here are my picks for the 7 best gloves for winter…
1

Uni-Form a Line Gloves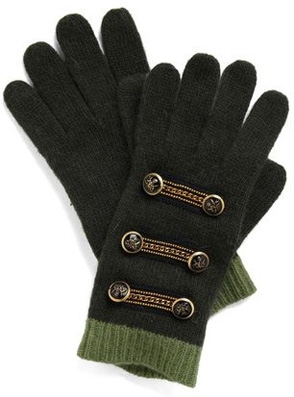 Price: $34.99 at modcloth.com
Add these military-inspired gloves to your pea coat and you've got a look that's sure to earn attention! I love the green colors, and of course the rows of embellished buttons. So cool… and yet warm!
2

Bell Choir Gloves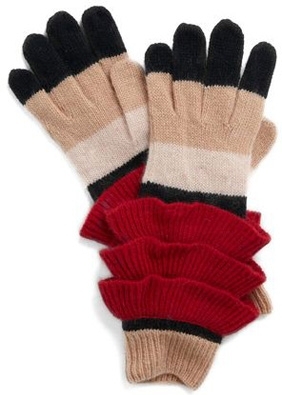 Price: $34.99 at modcloth.com
Can gloves ne made to salsa or sing? If so, these would be the ones, with their benign neutral stripes topped with rows of red knit ruffles. They're longer than most, made to keep your wrists as warm as your fingers… and they're so unexpectedly spicy!
3

Longing for Snow Gloves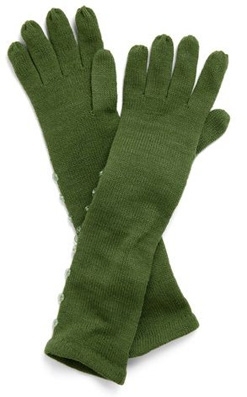 Price: $19.99 at modcloth.com
Available in green (Holly) or red (Berry), these are the best gloves for winter, hands down! Why do these take top honors? They're long and fitted, with a row of buttons running merrily alongside the inner wrist, ideal for wearing with a coat of any color, all winter long!
4

Ready for Confetti Mittens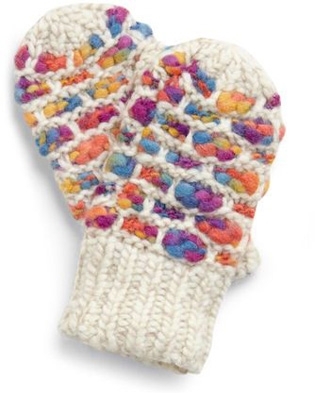 Price: $29.99 at modcloth.com
A show of hands: whose favorite cupcakes have confetti frosting? All who agreed, take note of these fluffy, confetti-knit mitts. They're made a bit small, so if you're a petite confetti cupcake lover, give these a go!
5

None of the a-Glove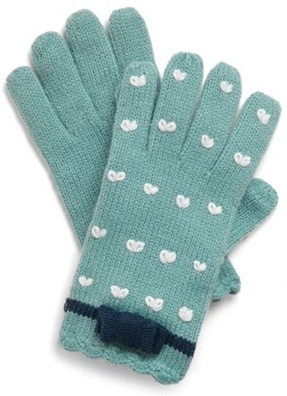 Price: $54.99 at modcloth.com
Are gloves supposed to be boring, utilitarian, or dull? Try none of the above — and these sweet blue gloves are an example of how cute gloves can be! They're made of machine-washable acrylic, sure to be durable and darling all winter long.
6

Ten out of Mitten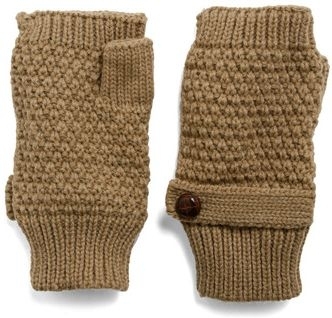 Price: $19.99 at modcloth.com
I have a thing for fingerless gloves — they keep you toasty, but still allow you to apply lip balm, write notes, or tap your iPod Touch. These ones are my new favorites, made of neutral beige with a pretty brown button detail.
7

Glove Story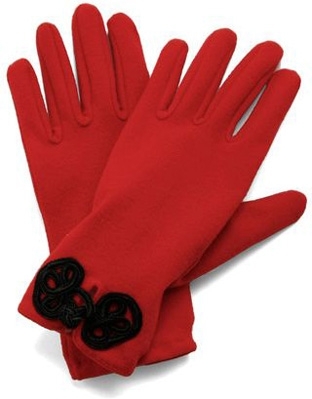 Price: $19.99 at modcloth.com
These are ModCloth's most popular gloves for winter, made of bright red polyester and spandex (for a perfect fit) with a pretty black detail at the wrists. They're dressy, ideal for wearing with your black dress coat and a chic black beret.
Now that you've seen all these cute gloves, there's no excuse for the misery of frozen fingertips! Which of these gloves for winter do you like best, and why? Or is there another pair of winter gloves or mittens you're destined to have?
Top Photo Credit: salomephotography