Warm hats are the must-have accessory this fall, and I'm so excited to start wearing them! I love all of the cozy cloches, funky fedoras, and fun floppy hats, and because there are so many styles of warm, stylish hats to choose from, there's something to fit everyone's fashion sense and noggin! Here are 7 warm, stylish hats for Fall… let's see which you like best!
---
1

Domino Flower Appliqué Cloche Hat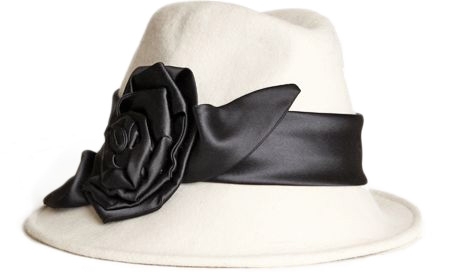 Price: $66.99 at shopruche.com
How chic! This hat is the perfect blend of fedora and cloche styling, finished with a pretty black satin ribbon and flower. It's neutral, so feel free to wear it with any of your fall or winter coats!
---
2

Train Station Wool Cloche Hat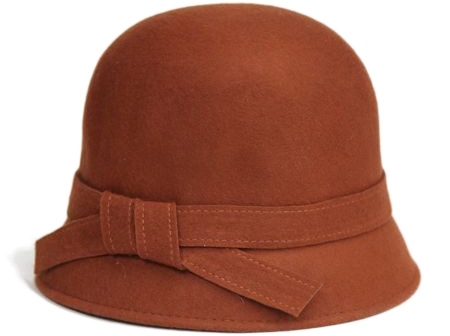 Price: $38.99 at shopruche.com
While this rich ochre color wouldn't work with my olive complexion, it would look lovely on a girl with peaches-and-cream. Jealous? Oh yes! Wear it with your wavy hair down, and a light tan coat for an enviable vintage-inspired look.
3

Ellery Knitted Beanie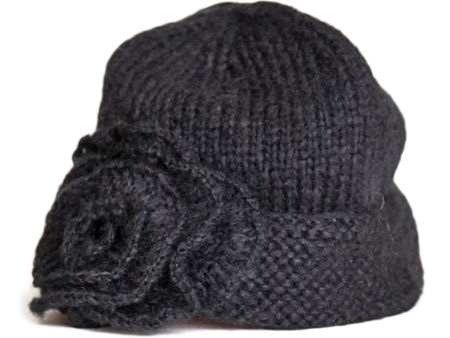 Price: $32.99 at shopruche.com
A hat so lovely and cozy, the adjectives are all superlatives: coziest, prettiest, sweetest, loveliest! It's made of soft acrylic, designed to stretch and fit, with the most adorable rosette detail… pair with pretty patterned mitts and keep warm all winter long!
---
4

Ashton Feather Fedora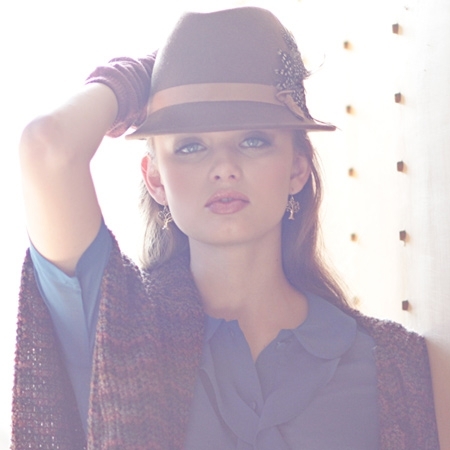 Price: $58.99 at shopruche.com
Feathers are so hot this season, and this funky fedora is a fun way to rock the look and keep warm at the same time! It features an abbreviated brim (to show off more of your pretty face) and a puff of pretty plumage on the band.
---
5

Gale Day Floppy Hat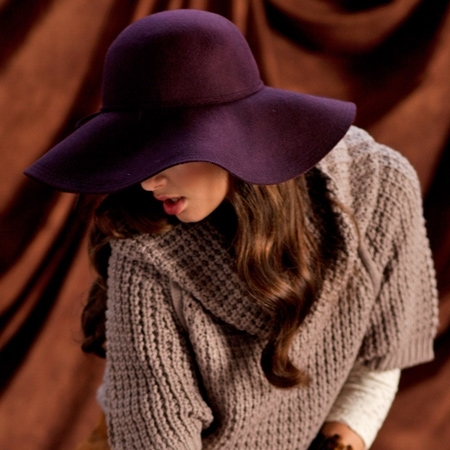 Price: $34.99 at shopruche.com
Who says floppy hats are the territory of summer straw? Wear this deep purple floppy hat, made of warm wool, all winter long, and prove the summer-hat contingent wrong.
---
6

Lela Cloche Hat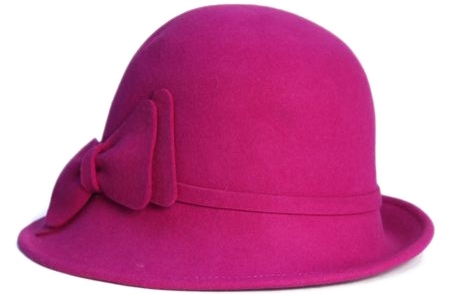 Price: $64.99 at shopruche.com
I've never met a girl who didn't look lovely in a cloche hat… they're so flattering! And this one, in lush magenta, will flatter every skin tone and eye color, giving you a girlish blush while keeping you cozy.
---
7

Abbey Flower Appliqué Hat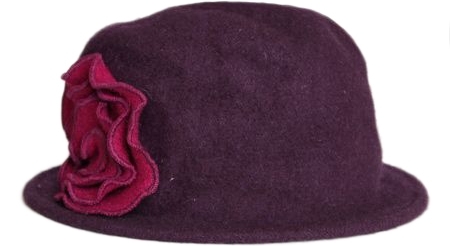 Price: $26.99 at shopruche.com
Who wants to be pretty in purple this fall? I do! And this sweet little wool hat is just the way to get the look. The brilliant pink flower on one side gives it just a pop of attention-getting color, and it'll look so pretty with your plaid dress-coat!
Aren't you all excited for Fall now, too, with all these adorable, warm hats to choose from? I love the fedora, and the cloches are so much fun to wear! Which of these warm little hats do you like best, and how would you wear it?
Top Photo Credit: weheartit.com
---
Popular
Related
Recent