The best convertible coats are the ones that you'll find yourself getting the most wear from. Putting together different looks with the one coat is a breeze when you have a convertible coat handy. A convertible coat could be reversible or have optional attachments such as hoods to help you create a range of different looks. The following are some of the best convertible coats of the season.
1

Duffel Coat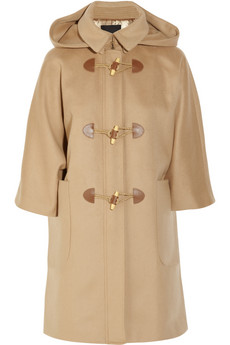 The best convertible coats are those that come in classic designs. A duffel coat in a neutral tan hue is a timeless wardrobe piece. It's great for wearing during the day and will last you year in and year out. Choose one with a detachable hood for greater versatility. This one will set you back around $600 from J.Crew, but try and save some money by waiting for the sales or checking out stores like Topshop for more affordable versions.
2

Ruffle Coat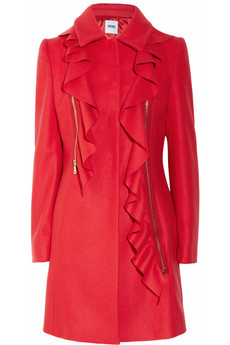 Get more wear out of a statement coat by choosing one with optional attachments. This stunning red Moschino Cheap and Chic coat is the perfect example of a statement convertible coat. It features a detachable ruffle detail that adds feminine flair to the tailored design of the coat. When removed, the exposed zip on the coat makes it look edgy and contemporary.
3

2-in-1 Parka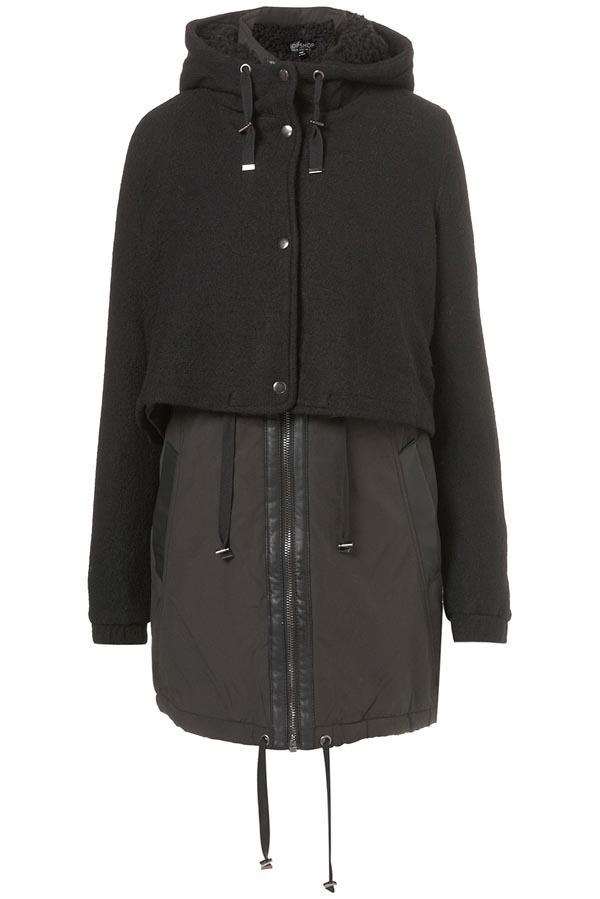 Can't decide whether you want to wear a long coat or cropped jacket? This 2-in-1 parka from Topshop solves the problem by having a cropped jacket that snaps over the top of a longer parka. Wear each piece separately or pop on the cropped jacket over the parka for extra warmth. This particular jacket is sold out online so check in-store for more stock.
4

Wrap Coat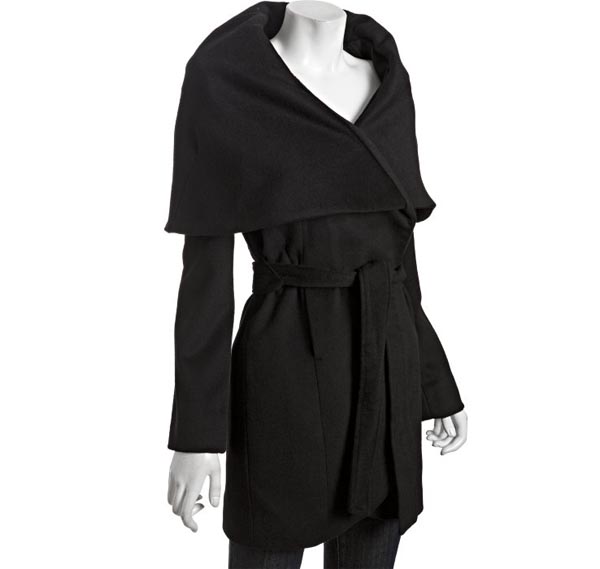 For something really cosy, try a convertible wrap coat on for size. Coats like this one from Elie Tahari feature a shawl collar that can be popped up and converted into a hood. They're around $400 from stores like Nordstrom and Saks Fifth Avenue. You can, however, find similar and more affordable versions at Modcloth.
5

Layered Cape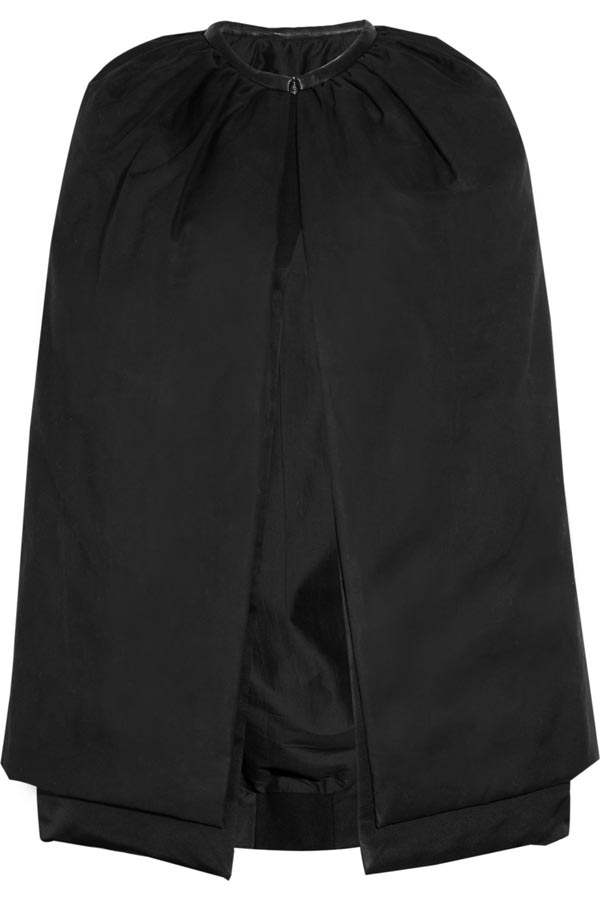 Work a different look during the winter with a cape. Capes are traditionally a bit harder to style, but a convertible cape like this one by Rick Owens will give you more options for wear. You can wear it with the top layer down or pushed back up over the shoulders. You can find it on sale at The Outnet but it will still set you back a couple of hundred dollars.
6

Collared Coat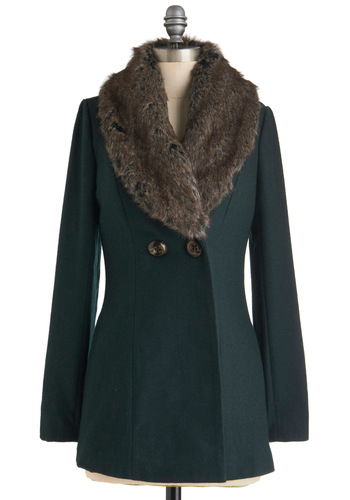 Coats with detachable collars are a great option for most wardrobes. Look out for coats with detachable faux fur or shearling collars for cool and cosy winter looks. This classic tailored coat costs $67 at Modcloth and comes with a detachable fur collar. Check out your usual high street stores for similar buys.
7

Denim Coat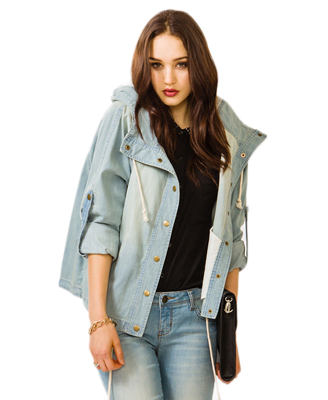 You can't go wrong with denim for a cool, off-duty look. A slouchy denim utility coat is a great choice of everyday street wear. This one costs $35 at Forever 21 and features long raglan sleeves that can be rolled and snapped up to a shorter length.
These are just a few examples of some stylish convertible coats. Investing in a convertible coat is a smart way to get more use out of your outerwear in winter. What do you think of the convertible coat? Are you a fan?