Every woman should know what the best thongs out there are! How else would you know what to buy? Of course everyone wants something different out of their thongs, so you should have some options. Here are some of the best thongs out there. Check out which ones fit your needs best.
---
1

Commando Low-Rise Thong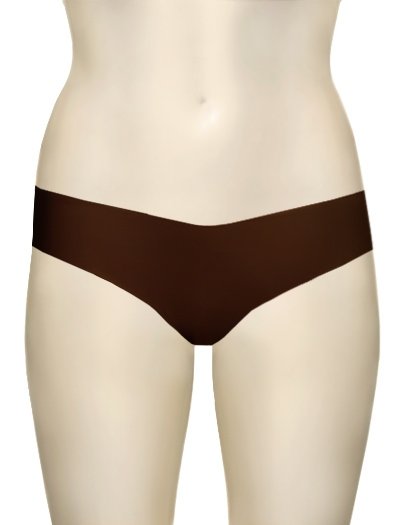 The Commando Low-Rise Thong is truly one of the best thongs available. Other people won't be the only ones that won't notice your underwear, you won't either! This thong is so lightweight that you may even begin to wonder if you wore any underwear at all. That's why they gave it such a cheeky name! Wear commando and you'll feel like you're going commando. This underwear is soft and seamless, everything you need in a thong.
Price: $20 at Buy at Bare Necessities
---
2

Hanky Panky Signature Lace Low Rise Thong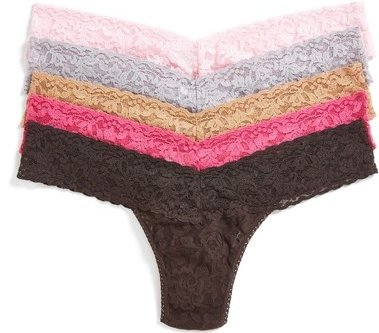 Everyone needs a little lace in their lives! When you're feeling a little cute or sexy, wear these super cute lacy thongs. The best part of wearing these thongs is that they have a wide waistband to prevent pinching. Hanky Panky makes their thongs super stretchy so that they can be one size fits all. These are super cute and comfortable thongs that have just a hint of sexy to make you feel good about how you look.
Price: $20 at Buy at Hanky Panky
3

Cosabella Talco G-String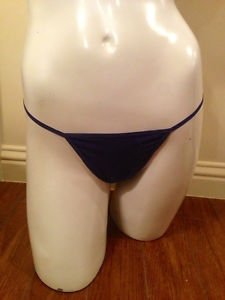 Talk about comfortable! G-string thongs can be a little uncomfortable, but these thongs are made with viscose which is a really soft and comfy material. The supersoft feeling that comes along with these thongs is fabulous. The silhouette of these thongs is basically non-existent! There will be no subtle lines that people may see, no matter what you're wearing.
Price: $18 at Buy at Cosabella
---
4

Cosabella Ever Low Rise Thong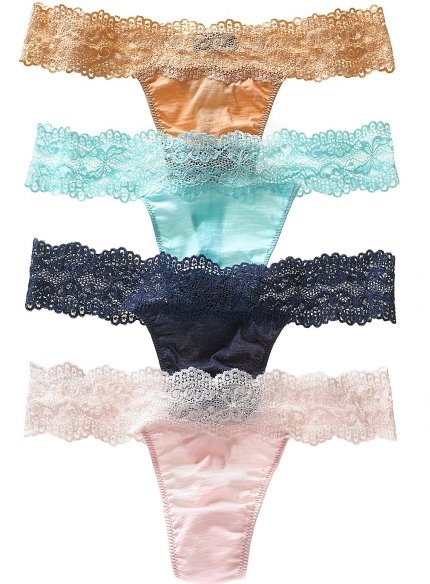 These low rise thongs are not only lacy, but have a wide band to help prevent pinching. The low rise is great for people who love to wear low rise pants because there's no need to worry about having to push your underwear down to make sure it's hidden. These thongs are not only cute and lacy, but they have a barely-there feel which is stops things getting a little uncomfortable.
Price: $18 at Buy at Journelle
---
5

Commando Classic Tiny Thong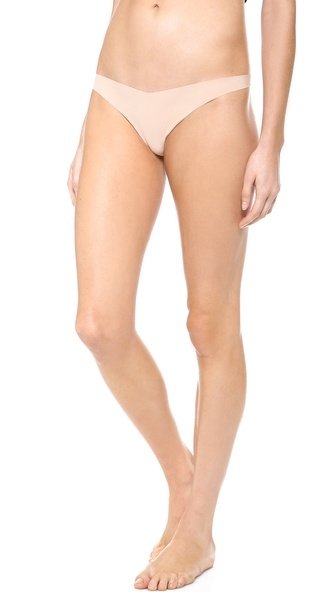 Another Commando thong, so we all know what that means! This thong will feel like you're not wearing anything, which is is always kind of nice. They aren't extremely cute or lacy or exciting, but they get the job done. There will be no panty lines if you're wearing this.. The fabric is so lightweight that you'll not only feel super comfy, you'll also never have to worry about if people can see your underwear while you're wearing them.
Price: $22 at Buy at Shopbob
---
6

OnGossamer 'Hip-G' Mesh Thong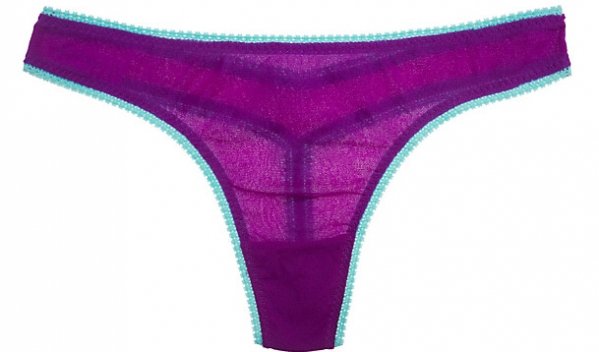 These thongs are made with stretchy nylon that will help to make anyone who wears them feel comfortable. Not only are they comfortable, they will fit you perfectly. They also are great when you're looking for underwear that can't be seen through your pants. A lot of thongs don't do their job because you can still see some of the lines through your outer clothing. These thongs are proud to say that they're extremely inconspicuous.
Price: $16 at Buy at OnGossamer
---
7

Gap Sexy Lace Thong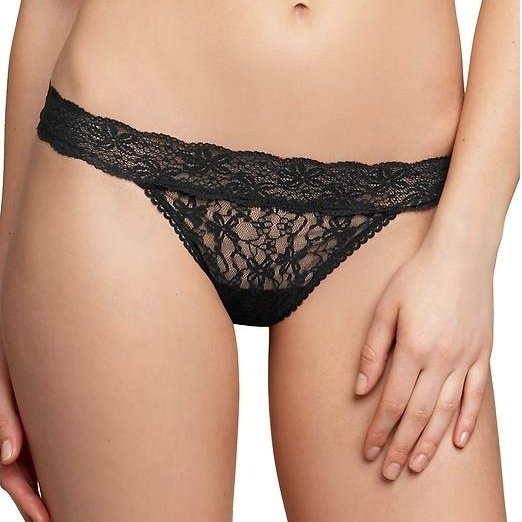 A lot of people love The Gap, so why not point out some of the great underwear that they have in their stores. These thongs are super cute, but they're also stretchy to make them a comfortable fit. They have a low rise cut which helps to prevent your underwear coming up over your pants, which can be really annoying. They super cute and lacey while also being comfy and discreet.
Price: $12 at gap.com
---
8

OnGossamer G String - Cabana Stretch Cotton Hip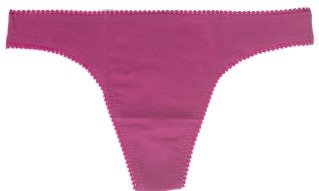 These thongs are made from what they call "magical mesh" which is a highly breathable material. The material helps to keep you feeling fresh and comfortable. The company also promises the thong will disappear under your clothes so that it can' be seen. Talk about a good deal! Not only are they comfy, but they also help to disguise the fact that you're even wearing underwear.
Price: $16 at Buy at OnGossamer
---
9

Calvin Klein Underwear Invisibles Thong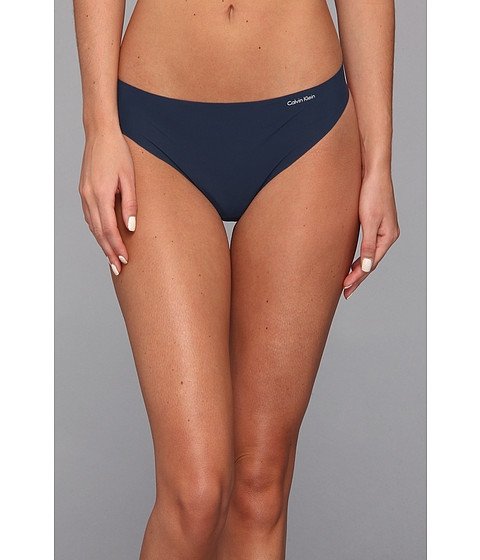 You know how hard it is to find underwear that disappears when you're wearing super form fitting clothing? Well look no more! These Calvin Klein thongs may not be too much to look at, but they're great when you need something to be discreet under your outfit. These thongs are also really comfortable and soft, which is great when you're wearing tight clothes. There's no need to add an extra layer of uncomfortable clothing.
Price: $12 at Buy at Bare Necessities
---
10

Cosabella Never Say Never Lowrider Cutie Thong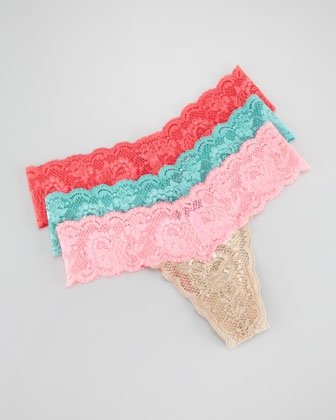 These thongs are a cute mixture of sweet and sexy! The low rise helps to keep your underwear hidden and discreet while the lace makes you look cute and sexy. These aren't the best thongs for comfort or tight fitting clothes, but it's definitely great for when you're trying to look good!
Price: $20 at Buy at Neiman Marcus
---
11

'Workout' by Moving Comfort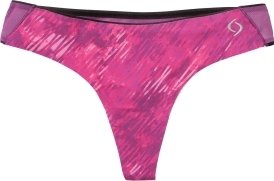 Some women like to wear thongs when they workout, but it's hard to find a thong that's good during a workout. If you have trouble finding thongs that cause trouble during your workouts, this thong is for you. This thong is made with nylon and spandex for comfort, but also has a mesh area to help with ventilation which is necessary when exercising. The edges are also cut to prevent irritation and chafing. .
Price: $14 at Buy at Moving Comfort
Some people may not realize that there are different aspects to a thong. People likely think that a thong is a thong and it doesn't really matter. There's a thong out there for everyone whether you're looking for comfort, a certain look, or something to keep up with your active life. Which of these do you like? What would you add to the list?
---
Comments
Popular
Related
Recent