With summer approaching, woman everywhere are wondering about the ways to address common body issues when wearing a bikini. We all want to wear one but it can be difficult to feel totally confident when we have hang ups about our bodies. Luckily, you can still wear bikinis but you just have to know which tops and bottoms will flatter your body the most. Here are a few suggestions on ways to address common body issues when wearing a bikini.
---
1

Belly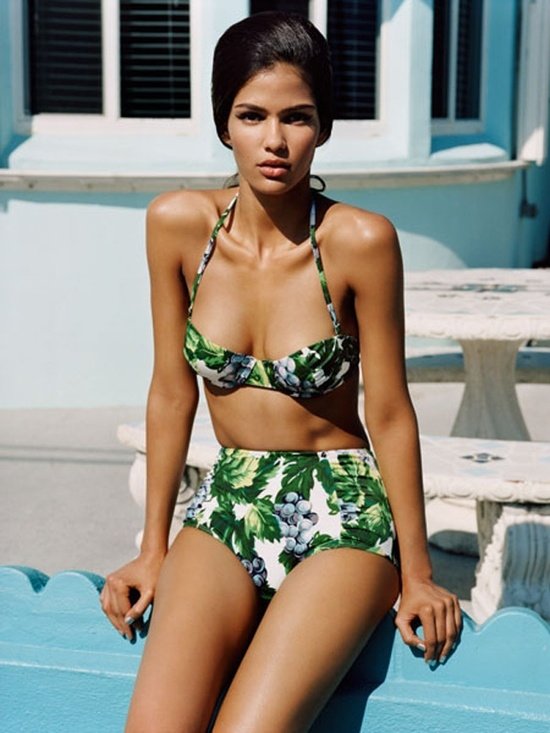 Solution: High waisted bikini bottoms
High waisted bikini bottoms are one of the ways to address common body issues when it comes to having a belly. High waisted bikini bottoms are becoming common and are easily available at both department stores and swim suit specialty stores. Plus, high waisted bottoms are perfect for hiding a "pooch" and sucking everything in. Finally, they give a vintage look to your bathing suit, which is a great way to stand out!
---
2

Short Legs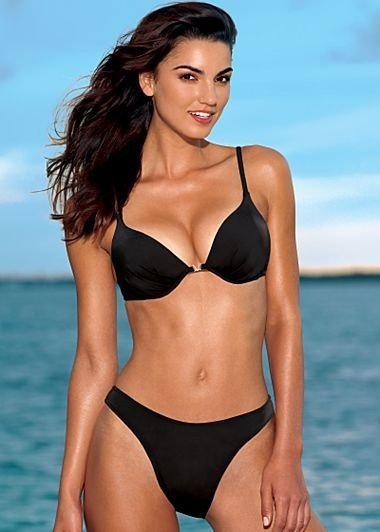 Solution: French cut bikini bottoms
Look for bikini bottoms that are high waisted but also have a high cut, which exposes more of your thigh. The more of your legs we can see, the longer they will appear. On the other hand, bikini bottoms that are cut straight will add bulk to your legs and make them look shorter.
3

Small Breasts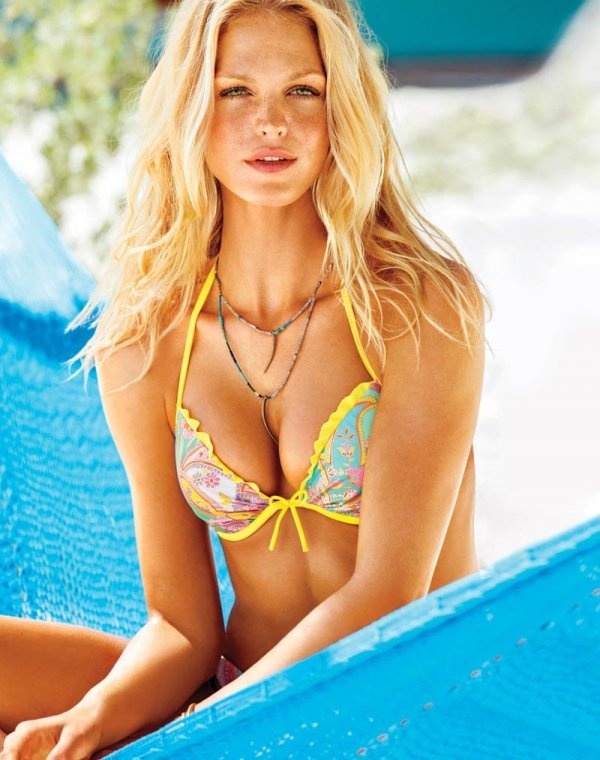 Solution: Push up bikini top
For a while, I thought only bras came in push up style. Now I know that bikini tops can also come in the push up variety. In addition, many bikini tops come with removable padding so you have the option to either have a little extra push or not.
---
4

Small/flat Butt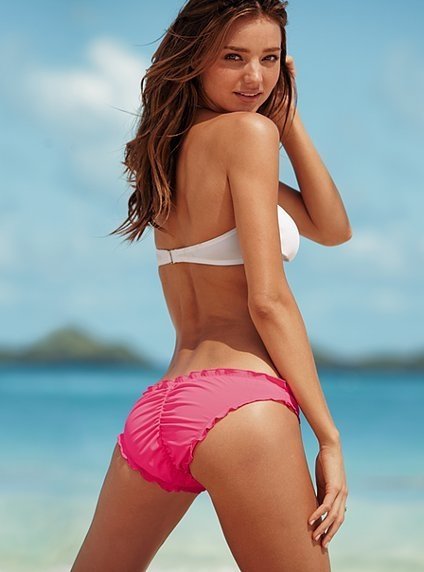 Solution: Bikini bottoms with ruching at the back
If you didn't get a chance to squeeze in some squats before heading out in a bikini, bikini bottoms with ruching on the butt is a great alternative to looking like you have a bigger butt. Ruching adds bulk to fabric, ultimately giving an optical illusion of a bigger behind.
---
5

Broad Shoulders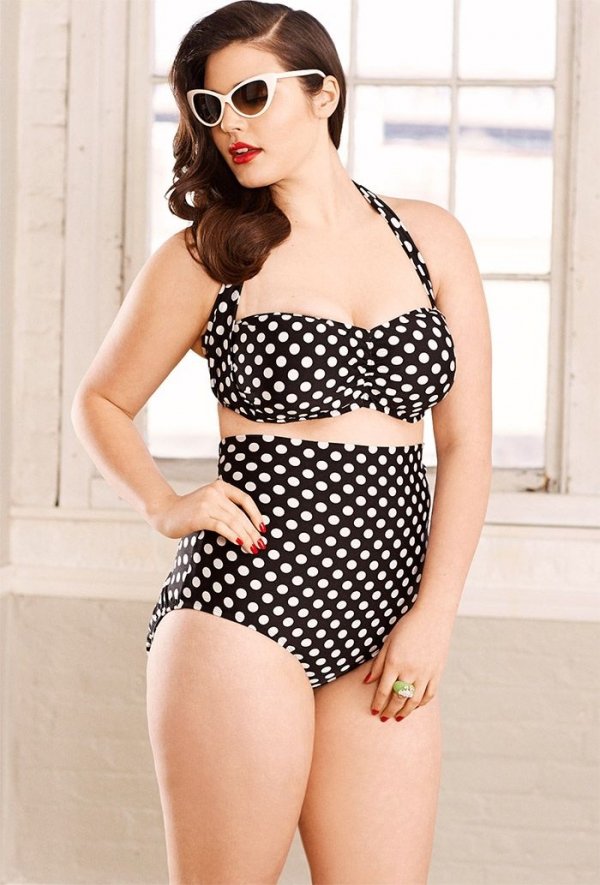 Solution: Thick straps
Traditional bikini straps are usually in the style of "spaghetti" straps. However, such thin straps can accentuate the broadness of the shoulders. Instead, look for bikini tops with thicker straps. The wider straps will help to balance out wide shoulders, thus making the shoulders look less broad.
Inna
is for me xD I sorta like my broad shoulders, it m...
---
6

Cellulite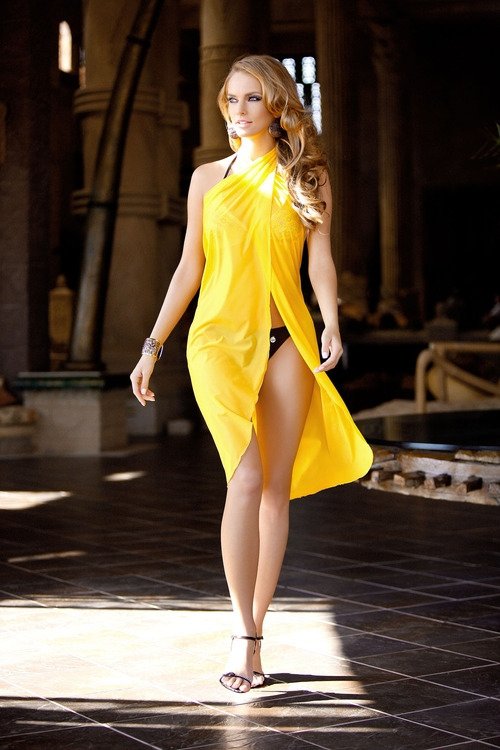 Solution: Bikini wrap/Cover ups
Cellulite is tricky to cover since it can run along the entire length of the thigh and butt. If you have cellulite that's only around the butt area, a regular bikini wrap around the waist will do to cover the cellulite. On the other hand, if you have cellulite that's on the majority of your thigh and butt, cover ups are a great alternative that even celebrities like Kim Kardashian and Beyonce wear on the beach.
---
7

No Waist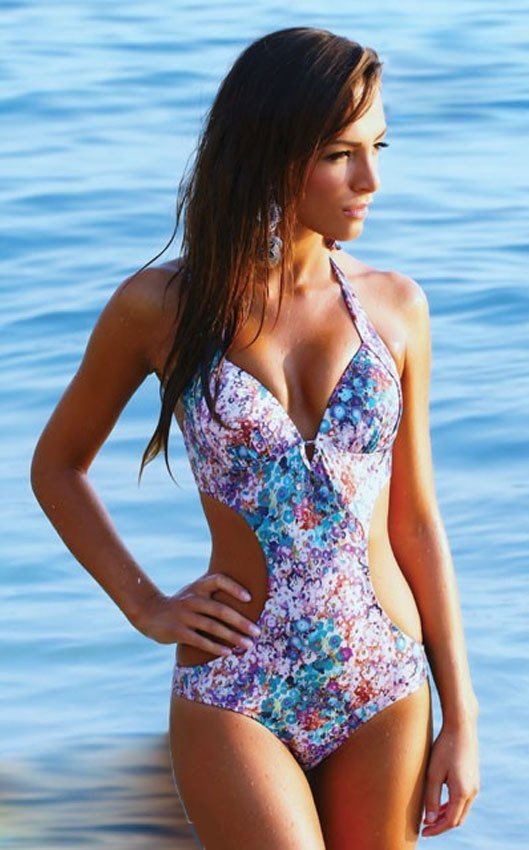 Solution: Mono-kini
A mix between a bikini and a bathing suit, a mono-kini is a bikini with a strip of fabric connecting the middle of the bikini top and bottom. The strip in the middle is crucial because many mono-kinis have concave strips. A concave middle is great for tricking the eye in to thinking that the waist is concave as well... in other words, a mono-kini will help you look narrower in the middle.
Going to the beach or the pool is a great way to spend the day but sometimes we dread it because we're not entirely comfortable in how we look in a bikini. The secret to a hot beach bod is mixing and matching tops and bottoms to suit your body! What are other tricks to address common body issues when wearing a bikini?
---
Comments
Popular
Related
Recent