Hands down the biggest accessory of the season were chic gloves to complete your look. Sophisticated styles that range from super long to short wrist action designs, gloves are the perfect accompaniment to every look and outfit choice this fall. Not only do these chic gloves serve style and purpose, they pull an entire look together by adding the cozy and warm final finishing touch for the brisk days of the season when bare hands are just not an option.
---
1

Long Gloves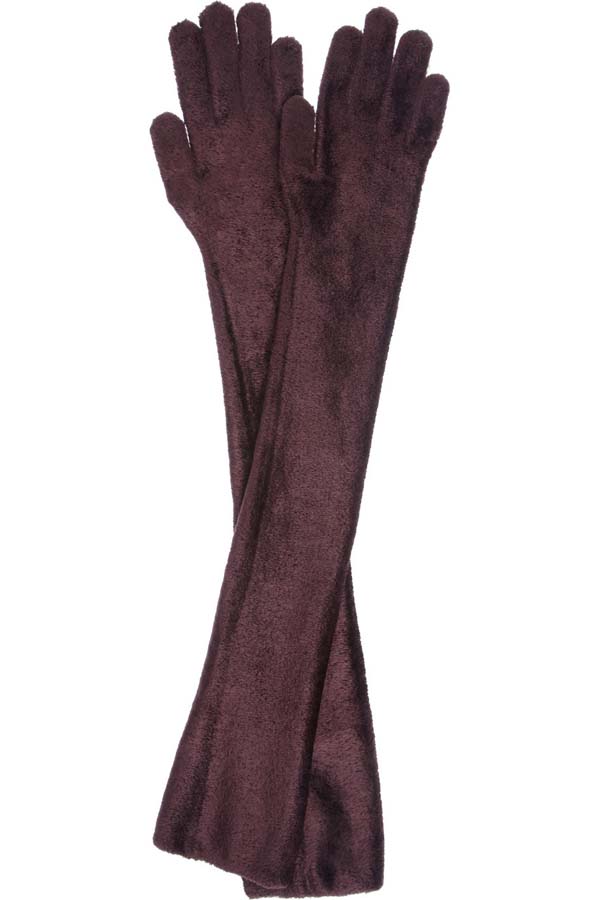 To play into fall's refined and elegant mood, long elbow length gloves are the perfect elegant touch to complete your look this season. A luxe, plush material like velvet ups the ante with its dramatic ladylike sophistication that sets the perfect polished mood for fall.
---
2

Driving Gloves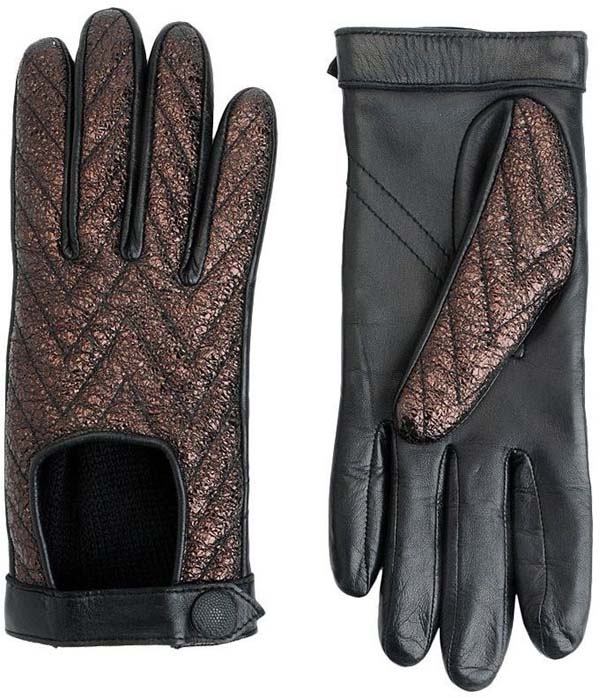 Driving gloves are a little bit vintage and a lot rock 'n' roll. Driving gloves hit right at the wrist and normally feature a cutout and snap closure for that moto vibe they're known for. You can mix the edgy equalities of a driving glove with a vintage vibe by opting for quilted materials or designs that bring out a little retro glamour.
3

Fur Gloves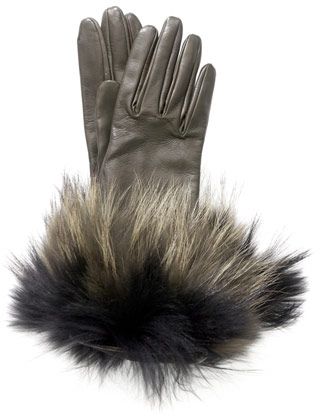 Whether worn in real or faux, fur gloves are an elegant touch that screams luxury. The plush lavishness of fur is fall's ultimate go to fabric fashionista's love to cozy up to when the chill hits. When wearing fur-accented gloves, pair them with a three-quarter coat to show off the fabulous fur trim that adds a refined and glamorous edge to your fall outerwear.
---
4

Embellished Gloves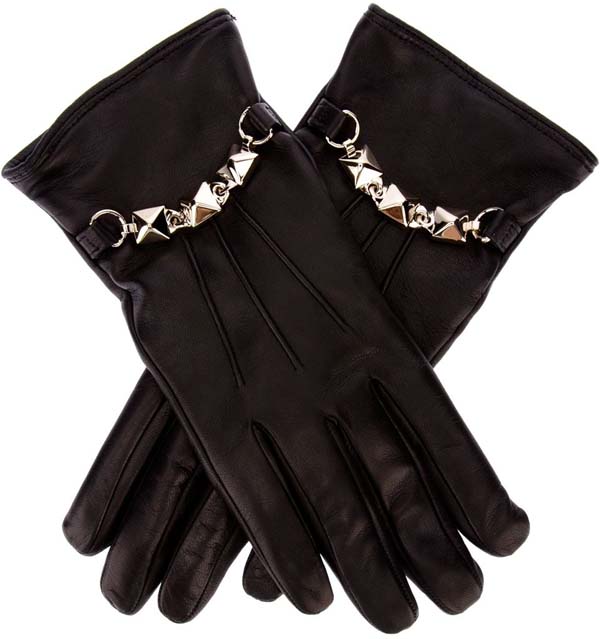 To dress up basic black leather gloves this season, opt for chic gloves that have a little embellishment that can be worn casually or formally. A small embellishment will go a long way to make your gloves versatile for day or night and will help keep them current and contemporary each season while still being on-trend.
---
5

Colored Gloves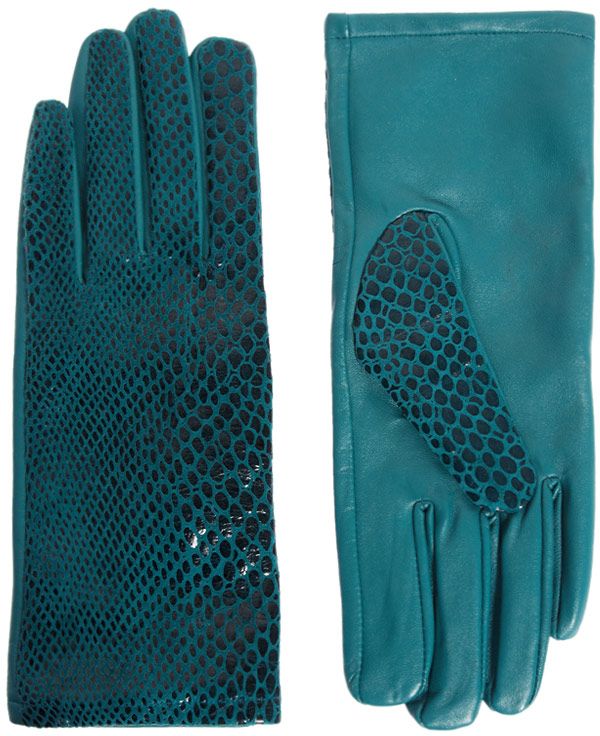 Bright hued leather makes a splash against fall's muted tones and earthy neutrals. A deep saturated color like teal is the perfect rich jewel tone shade for an added bold pop to complete your cool-weather look. Luxe textures like snakeskin or pebbled leather offer a little something special to basic colored gloves for the season.
---
6

Studded Gloves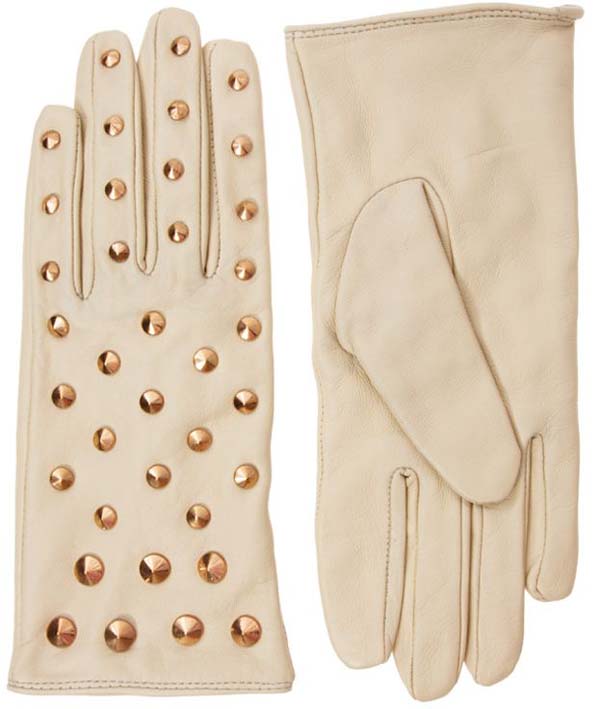 Stud accented gloves are a cool urbanite way to keep your hands warm this season. Studding offers a tough, contemporary edge to classic leather gloves and super chic and trendy with a rock 'n' roll twist. To avoid the biker gang affiliation, pair studded gloves with a city sleek coat and moto boots for a modern way to wear edgy embellishments.
---
7

Leopard Gloves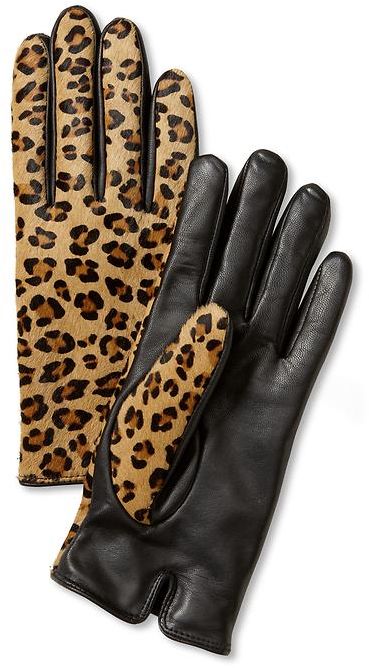 To engage your wild instincts this season, select an animal accent to complete your look. Leopard print is the must-have print that remains king of the jungle all year 'round. Opt for gloves with short calf hair to add a different and textural edge to classic leopard print this season. Remember to only incorporate a few animal print accents when pulling your look together as leopard print can walk a fine line between classy and trashy.
---
8

Bow Gloves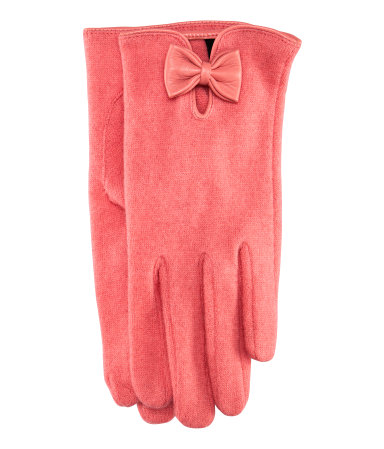 Ultra-ladylike details like bows and ribbon trimmings have vintage feminine qualities that are reminiscent of the glamorous 50s. For a super graceful and girly way to wear, opt for bow embellished gloves in a demure, pretty shade like coral pink or dusty mauve and select soft materials like cashmere or angora to keep your chic gloves elegant and sophisticated.
---
9

Knit Gloves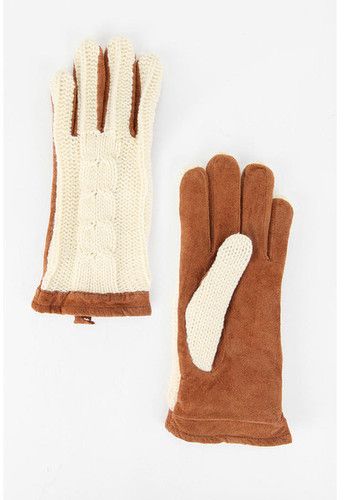 Knit gloves receive a cool and grown up update when combined with supple leathers and soft suede's. The mixed media materials offer extra warmth and protection from the elements during the cool-weather months. Knit gloves have an earthy, outdoorsy feel that is quintessential to the fall season. Wear your knit gloves with a true rugged vibe by pairing them with denim and boots with a stacked heel and lug sole to answer the call to nature.
Gloves are fall's finishing touch for cool-weather outerwear that accompanies both daytime and evening wear to create a perfectly polished and put together look that keeps you warm and cozy during the chilling temperatures of the season. Which of these are your itching to get your hands on? Are gloves essential for your fall wardrobe?
Top Image Source: gloveloveblog.com
---
Popular
Related
Recent