It's silly to think that everyone in the south dresses the same, but that doesn't change the fact that the cliche country look is rather cute. It makes a woman look like she's adventurous, outdoorsy, and active while still appearing stylish. If you're interested in capturing this look, here are a few different types of country girl clothes that you should add to your wardrobe:
---
1

Buy Cowboy Boots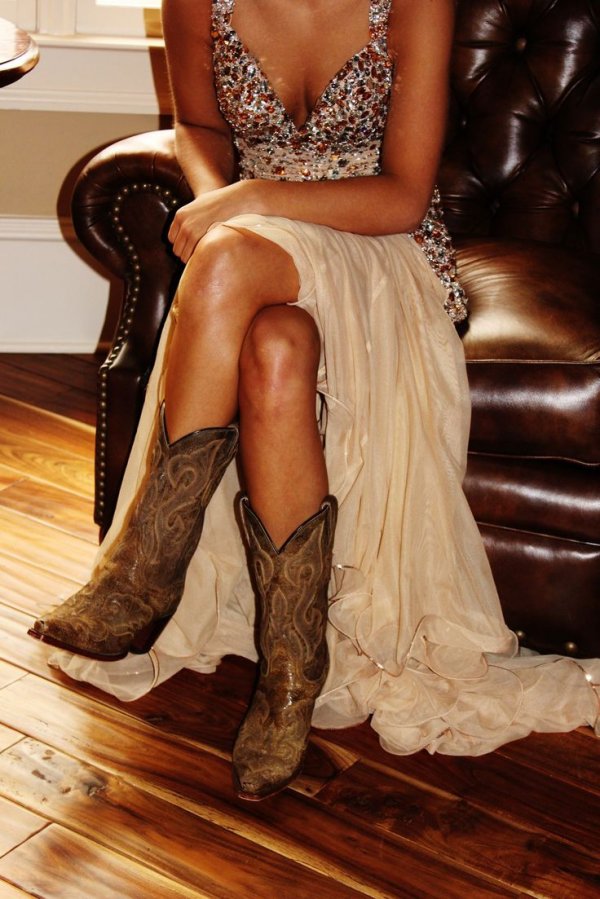 Every country girl needs a great pair of boots to strut around in. You can wear them with bootcut jeans when you're in the mood to look casual. You can pair them with a dress or a skirt when you want to look stylish. You could even wear them with short shorts in order to look sexy. They're super versatile, so you can wear them every day of the week and capture a different sort of style every single time.
2

Buy Flannel Crop Tops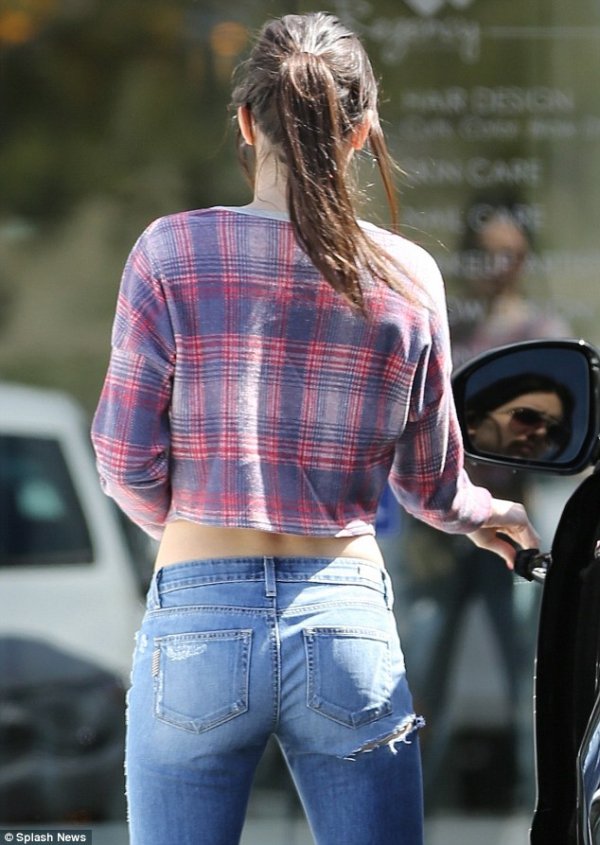 Flannel isn't reserved for guys. Women look amazing in the design, especially when it's in the form of a crop top. If you can't find a shop that sells flannel crop tops, then you can just take a normal shirt and tie it up at the waist. It'll give you even more of that authentic country look.
---
3

Buy Denim Cutoff Shorts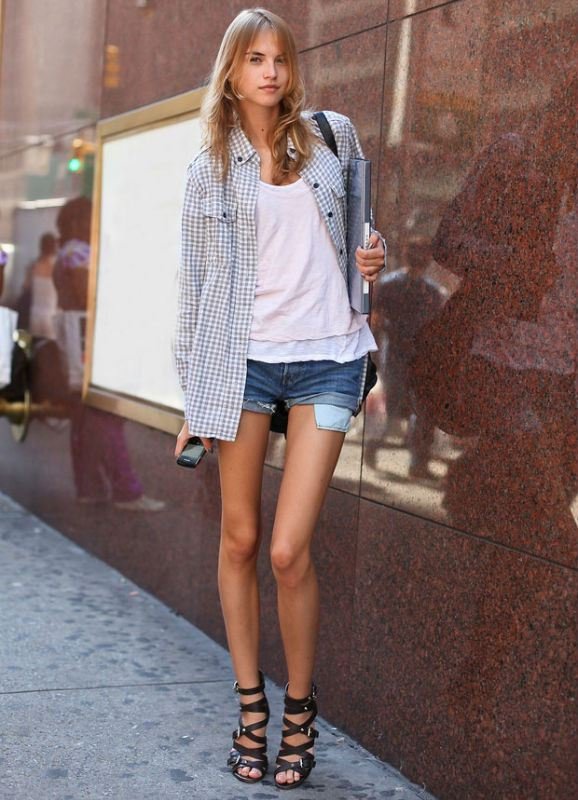 You can't live in scorching hot town without a few pairs of shorts. Denim is the best kind to wear if you're aiming to appear country, because you can pair them with absolutely anything. There's nothing that they won't match.
---
4

Buy Button down Shirts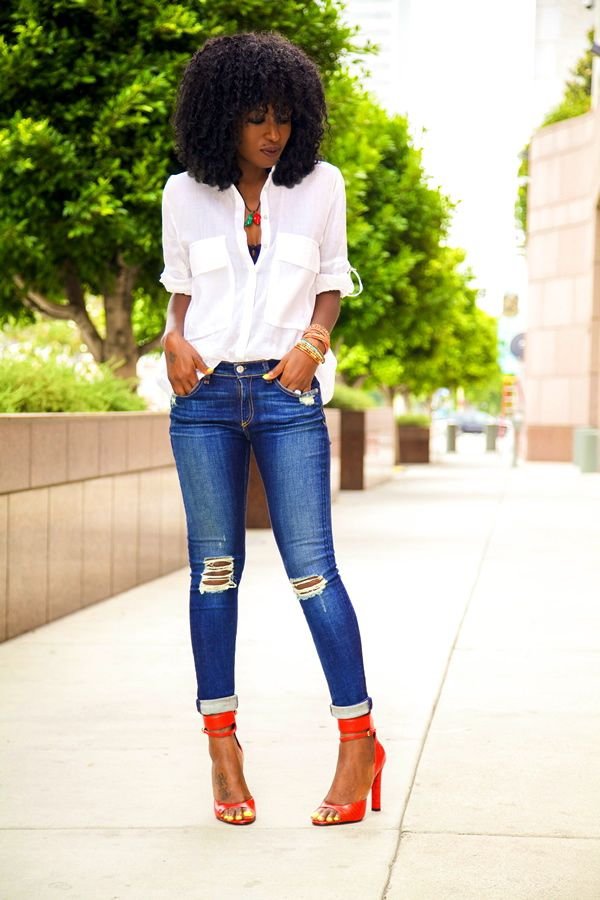 Some people consider button down shirts to be professional. However, you don't have to stick to wearing them at work. As long as you get a bright color with a cute design on it, then it won't feel "businessy" at all. Of course, you don't have to button up every single button. You could place a tank top underneath and leave the whole shirt open to create a chic layered look.
---
5

Buy Oversized Belts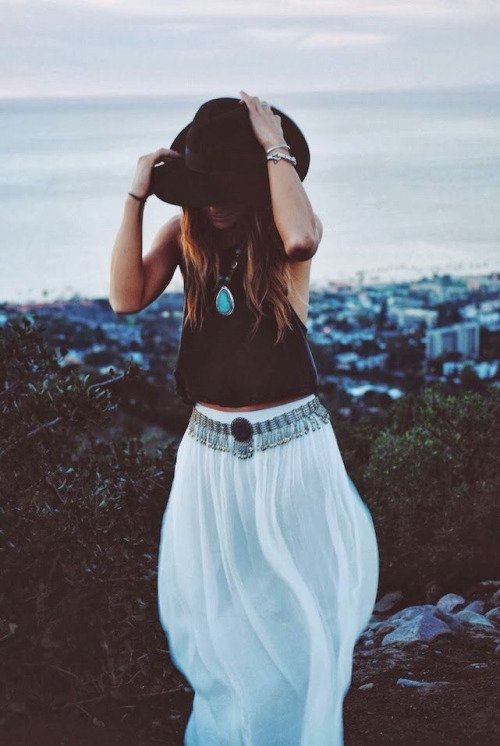 A belt can really pull your outfit together. If you're wearing a dress that is pretty plain, then the easiest way to spice it up is by placing a belt around your waist. The bigger, the better, because it'll draw more attention. Of course, you can also wear a large belt inside the loops of your jeans. If you have your shirt tucked into your pants, then everyone will still get to see how fashionable you are.
---
6

Buy Camouflage Dresses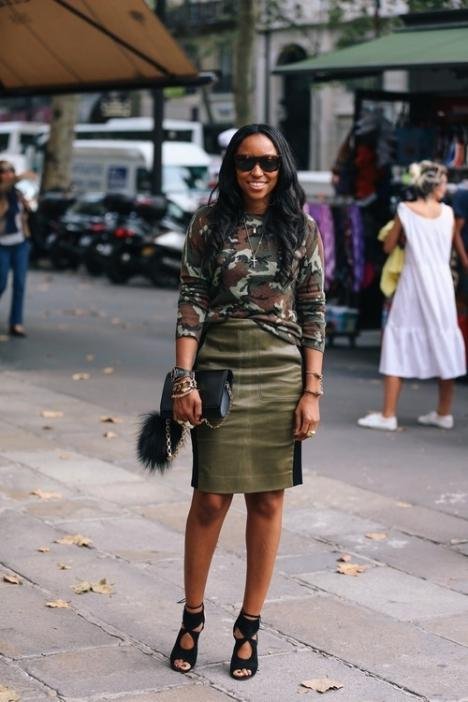 Camouflage clothing isn't always a fashion disaster. There are actually some cute camo dresses and skirts that will make you look amazing. They'll give you the cute country look you were going for, but they'll also make you seem sporty. It's the perfect way to balance both sides of your personality.
---
7

Buy Cowgirl Hats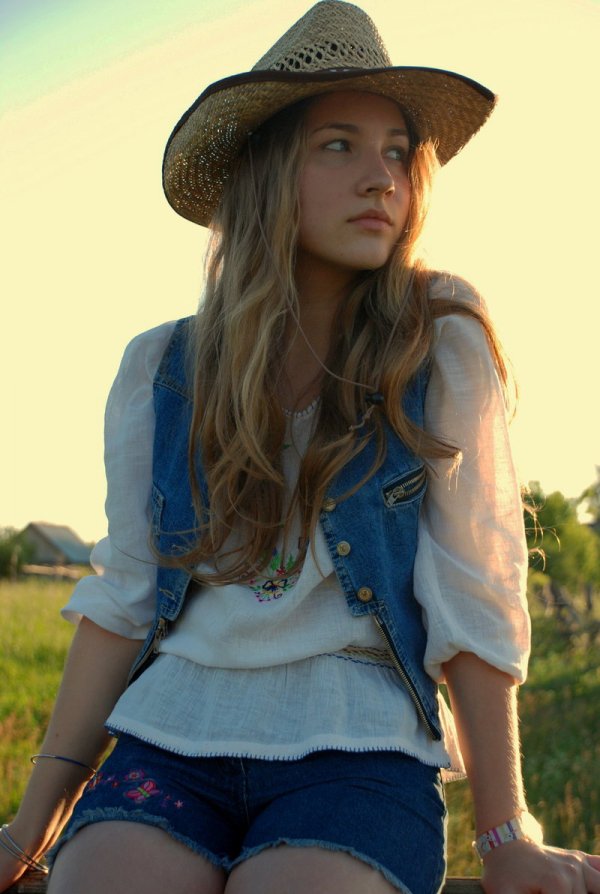 You can't forget about country hats. After all, you need to shade your head from the hot sun beating down on you. It's not only a fashion statement, it's also a way to keep your body safe. It kills two birds with one stone, so make sure you add this accessory to your closet.
Any woman can pull off the traditional country girl look, no matter where in the world she's living. Do you own any of these items?
---
Comments
Popular
Related
Recent