Pair leather with lace and what do you get? Rocker rebel meets sweetheart! Contrasting elements is ingenious when it comes to fashion and thankfully so! It allows you to create your own style down to a niche whether it's a contrast between colours or a structured cut with an oversized fit. Perhaps your style is somewhere between leather and lace, or you just want to wear a bit of both for every occasion and are afraid it might not be appropriate. I assure you that need not be the cas,e no matter if you are going for a daytime look or office wear. Contrast leather with lace for the best of both worlds!
---
1

Lace Top, Jeans and Leather Jacket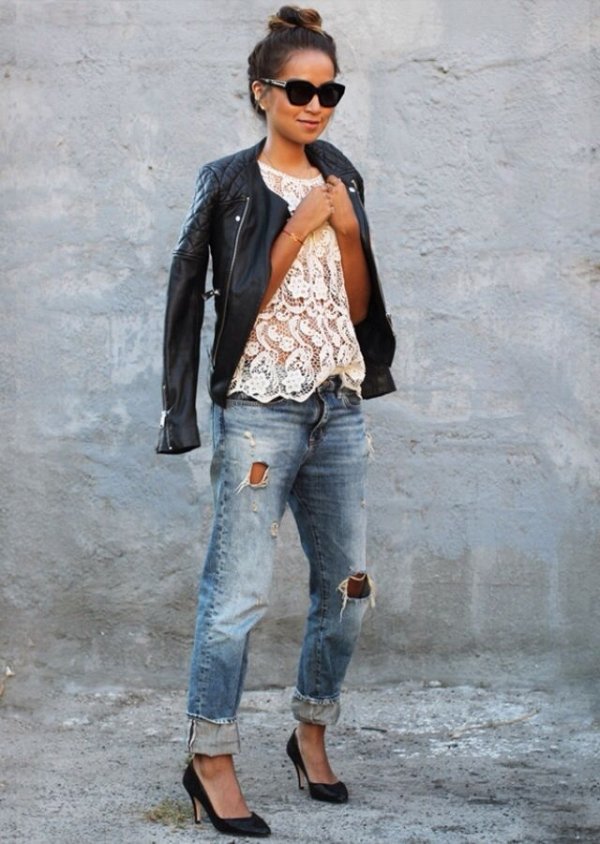 Everyone knows a leather jacket is a staple closet item. It's versatile, it's timeless and it's badass! If you haven't already invested in a leather jacket, it's about time! One way you can wear a leather jacket is to throw it over a lace top and blue jeans. Yes, you read that right - leather with lace and denim! That's all three classics in one!
---
2

Lace Shirt with Leather Leggings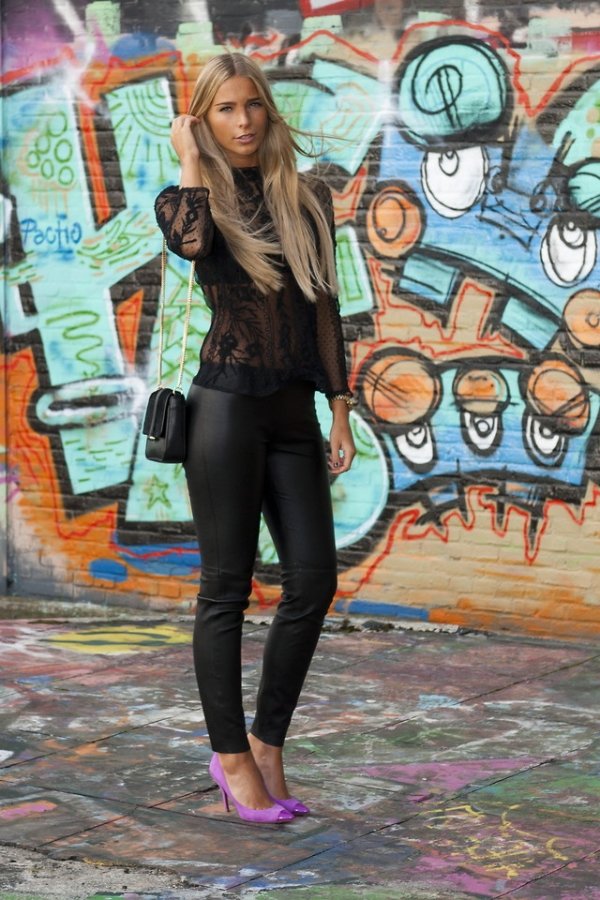 Love the leather and lace look? Then rock it with a lace shirt and leather leggings. The lace shirt matched with leather leggings and classy shoes has you set for date night or you can choose to electrify the outfit with neon heels!
---
3

Lace Dress with Biker Jacket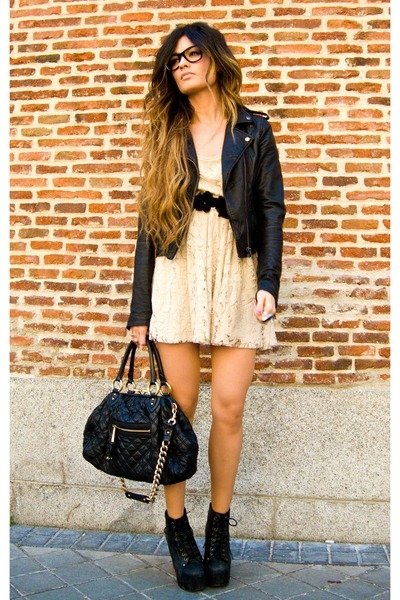 Some of you love the feminine aura of lace but the idea of wearing a full lace dress is just too sweet for you. I get it. Lace and dress combined just screams girly girl which just might not be your style. But a simple solution to this too-sweet-look is to contrast a lace dress with the masculinity of a leather biker jacket for a good-girl-gone-bad look!
---
4

Lace Bralet with Leather Skater Skirt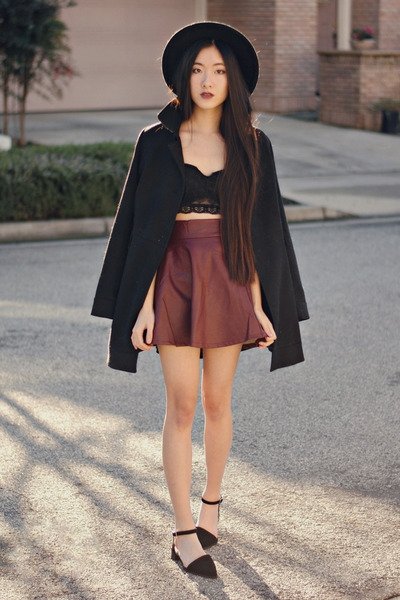 If you like showing a little skin then you might want to try wearing a lace bralet with a leather skater skirt. The pleats on the skirt soften the tough-girl vibe of leather. Accessorize with chunky bangles and platform heels if you are more of the dainty type and leather is a bit too masculine for you.
---
5

Lace Top with Leather Skirt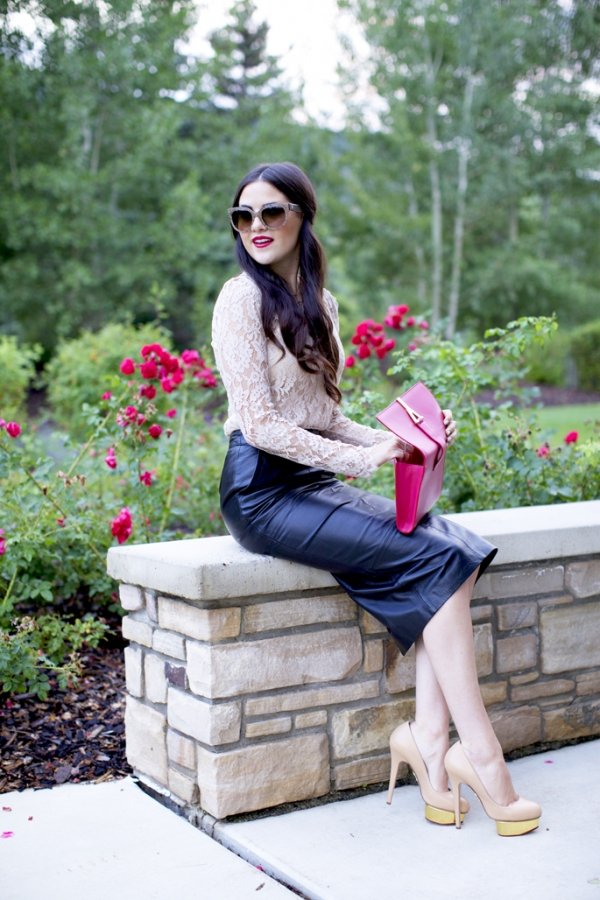 Leather is versatile and can be even worn to the office! That's if you do it right. Dressing for work can be a little restrictive and leather isn't necessarily synonymous with conservative. But that doesn't mean you can't cross the lines while still looking the part. Break the rules just a little and wear a lace top with a leather pencil skirt. A little leather never hurt nobody!
---
6

Leather and Lace Black Dress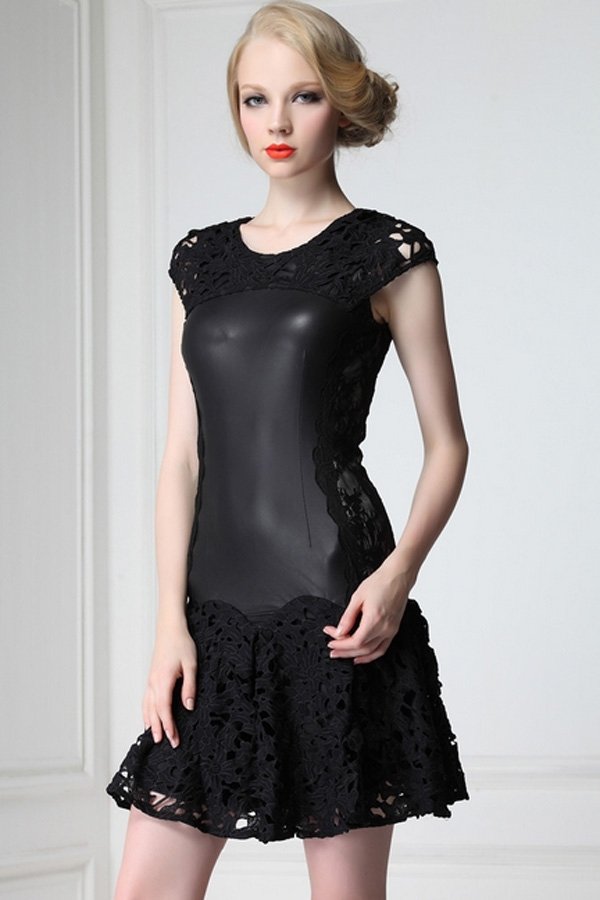 You've heard of the little black dress and its significance. There's no saying how many you should own and you can never have one too many. So what's the harm in spending on another LBD? This one has both leather and lace! It's elegant yet retains the rocker-chic allure of leather. Bring forth the femme fatale in you with the ultimate combination of leather and lace in a black dress.
---
7

Leather Dress and Lace Heels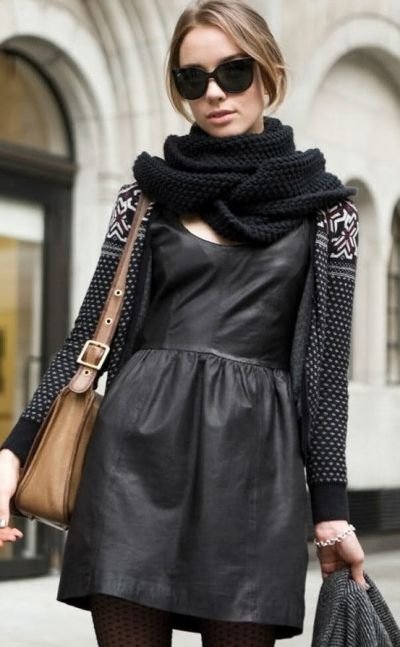 Feeling a little rebellious? Then go full on sexy with a leather dress whether it is body fitting, empire waist or one with cut-outs! Choose coloured leather instead of the traditional black leather for a more edgy style. But where does the lace come in you ask? Think accessories and when I mean think accessories, think lace heels for that hint of girly glamour.
The leather with lace trend has been the rave for quite some time now. When mixed and matched well, it goes to show leather with lace is not just reserved for all things 50 shades of grey. Are you more of a leather rebel, a lace sweetheart or both?
More
---
Comments
Popular
Recent