Take inspiration from the designer runways and try wearing cropped wide leg pants this season. Cropped wide leg pants have a bit of a reputation as being hard to wear but that doesn't seem to be stopping the number of fashion-savvy females jumping on board the bandwagon. Resembling culottes, this season's cropped pants are all about creating an understated and elegant look. These are a few tips for wearing cropped wide leg pants this season.
---
1

Start Neutral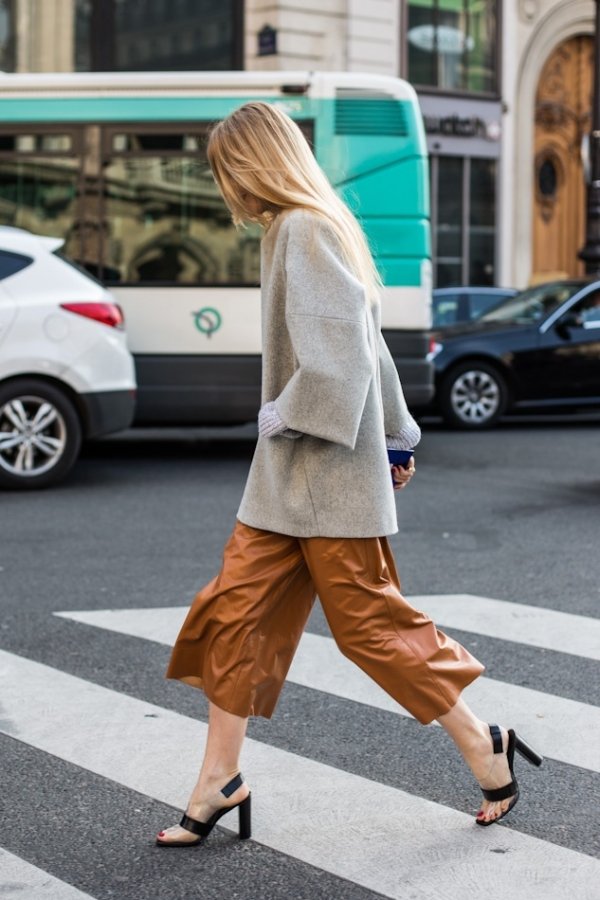 When wearing cropped wide leg pants, start by sticking to neutral colour palettes. The silhouette of cropped wide leg pants can be quite commanding, so choosing neutral colours keeps things looking understated and timeless. Black and white pants are both flattering and on-trend at the moment, and other colours like navy and grey are chic choices as well. Once you've mastered the art of styling your cropped wide leg pants then experiment with colour, texture, and pattern!
2

Choose Your Length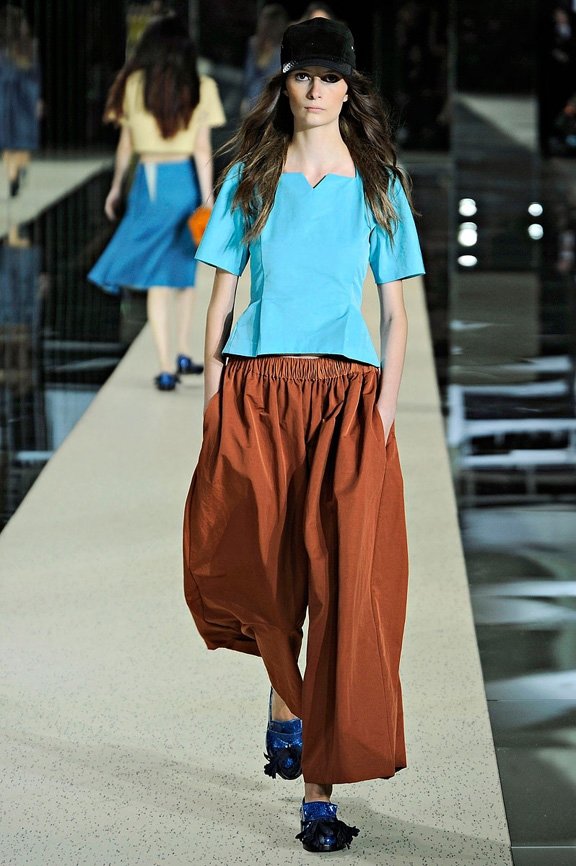 Cropped pants in general can be tricky to master. Cropped, wide leg silhouettes can be even trickier. Generally speaking, the most flattering pant length is one that hits just below your calf, where the leg starts to taper in. Avoid pants that hit at the widest part of your calf as they will just make your legs appear wider. If you're on the petite side and are worried about this silhouette swallowing up your figure, try pants that hit at or just below the knee.
---
3

Balance It out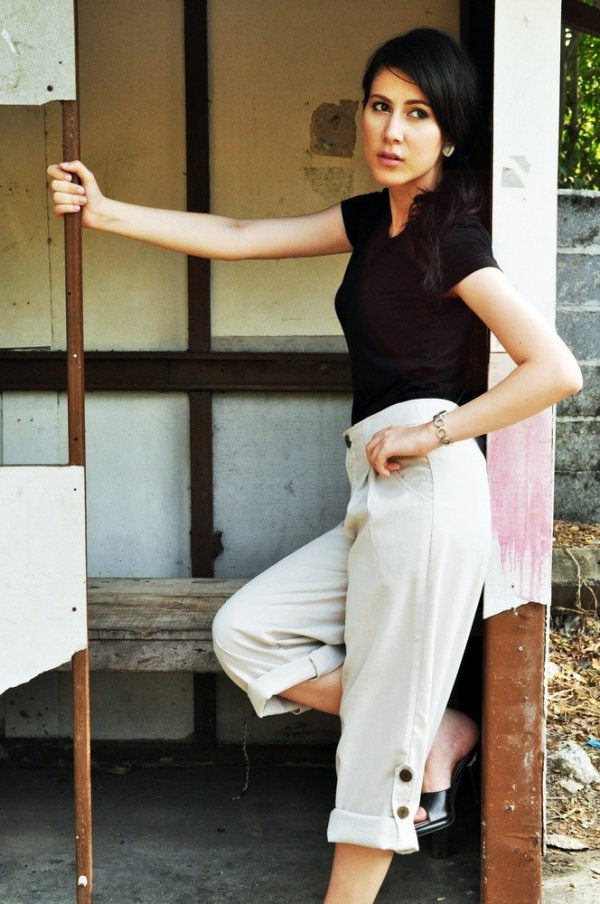 Cropped wide leg pants can be quite voluminous. The trick is to balance out proportions between your top and lower halves. Baggier, voluminous styles can be worn just like a calf-skimming skirt and look great with fitted tops that help elongate your appearance. Tailored and more structured styles look great worn with loose fitting shirts and blazers. It's all about evening up proportions to create the most flattering look.
---
4

Put Your Best Foot Forward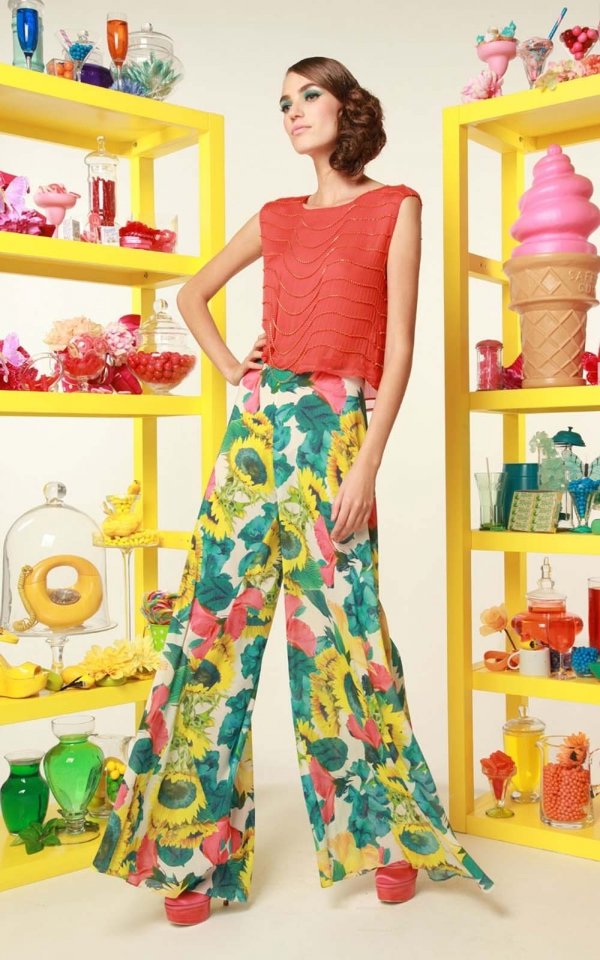 Cropped wide leg pants can play havoc with your proportions so choosing a flattering piece of footwear is important to make this trend work. Avoid wearing ankle boots and shoes that have ankle straps. Anything that cuts across your ankle can make your legs appear wider and shorter than they really are. Stick to daintier styles of shoes that show off your ankles like high heeled pumps.
---
5

Wear It on the Waist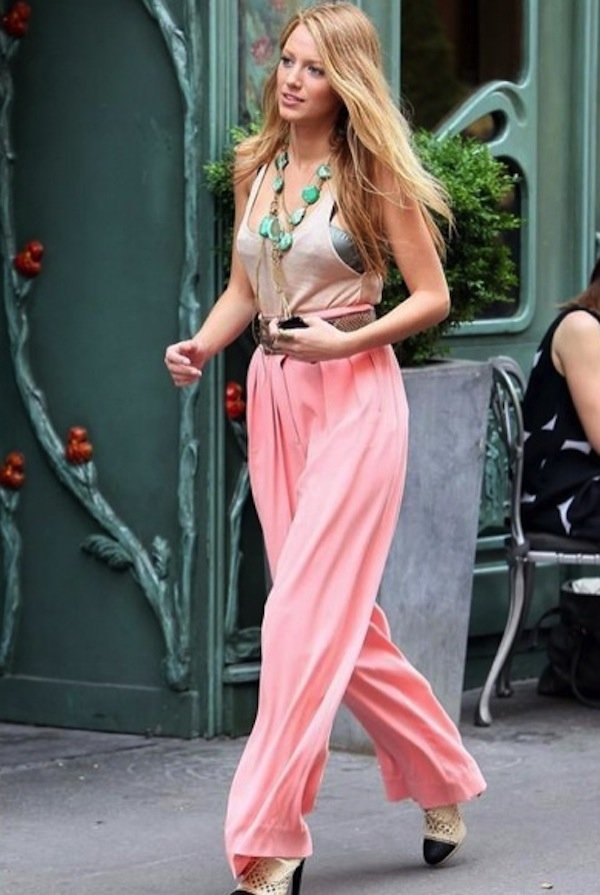 Cropped wide leg pants can sit high on the waist or low on the hips, depending on the design. Pants that sit low on the hips can be harder to pull off, unless you're blessed with supermodel height and a lithe figure. Pants that sit higher on the waist are generally more flattering. They accentuate your waistline and can lengthen your appearance, which is exactly what you want for this style of pant.
---
6

Layer Wisely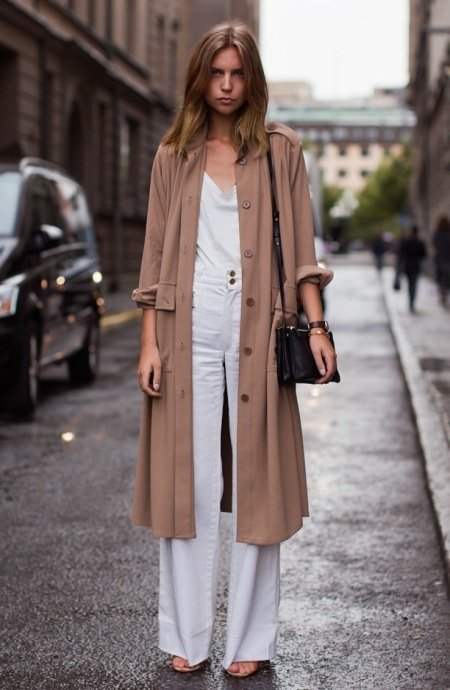 Adding layers on top of cropped, wide leg pants can drown your silhouette. Like previously mentioned, making this style of pant work is all about achieving the right proportions. When adding outerwear, go for cropped jackets or coats that hit just above where the culottes end. Anything in the mid-region will just end up messing with proportions.
---
7

Play with Prints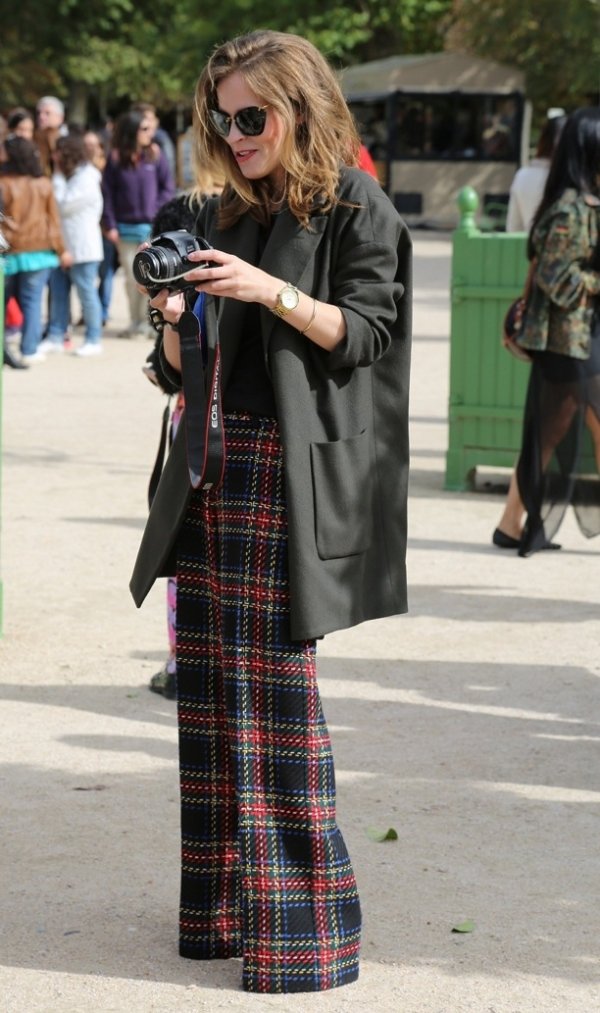 Printed pants are great for injecting some added personality to an outfit. When wearing cropped wide leg pants, stick to bigger prints and patterns. While it might seem counter intuitive, bigger prints and patterns help to elongate your appearance while smaller prints can make you appear larger.
If you're still having trouble styling cropped wide leg pants, just think of them as the pants version of the midi skirt. What do you think of the cropped wide leg pant? What are your top tips for styling them?
---
Popular
Related
Recent