As a mother and fashion blogger, I always want my children to look cute and stylish. My infant is already wearing little bows in her hair! Have you ever seen super stylish children and felt embarrassed because they looked better than you? Well, check out these little fashionistas. They might inspire you to step up your style game!
---
1

Mixing It up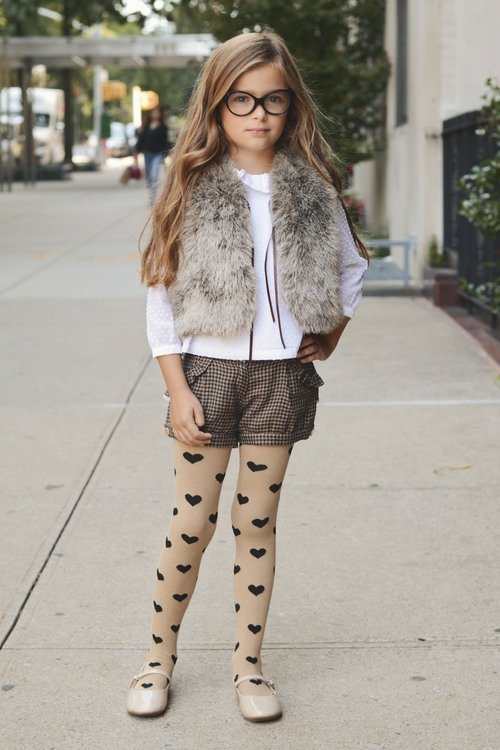 The heart tights, the fur vest, the plaid shorts, this little miss has mastered the art of mixing prints and textures. I could just sit and stare at her for hours, she's so adorable! And those glasses make her look sophisticated. I think I see a fashion career in her future...
---
2

Bohemian Baby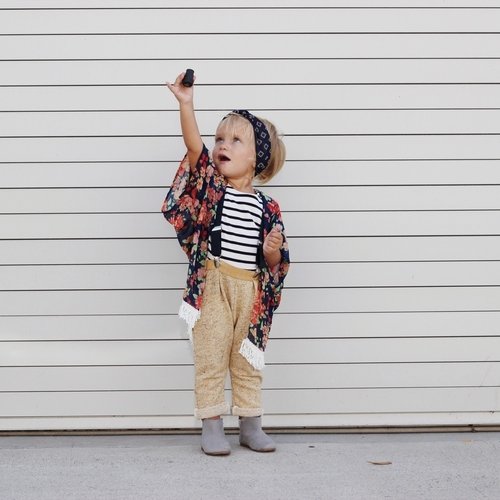 This sweetheart has got the Bohemian look down. Fabulous print mixing with the shirt and kimono (which is super cute), and I love the head wrap. Don't even get me started on those stylish suspenders!
3

Guy in Green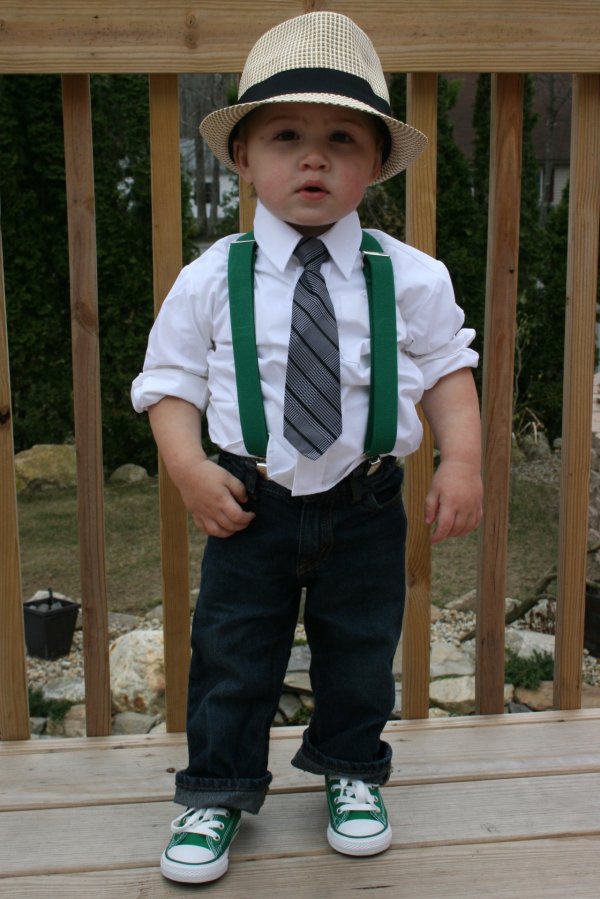 How stinkin' cute is this little dude? Very few grown men can rock a pair of green suspenders and green Converse sneakers and look good. But this guy- oh my! So dapper.
He puts the rest of the male population to shame.
---
4

Golden Girl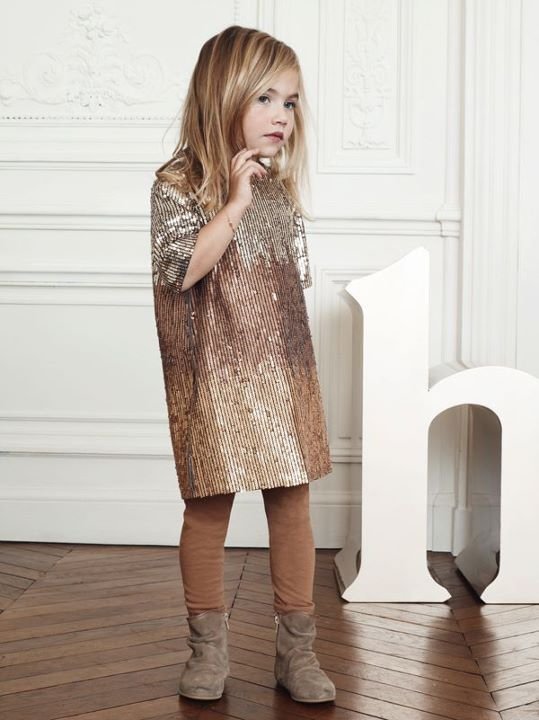 That face! That pose! This girl is ready for a career in modeling. And I think she'll have the word "fashion" on her resume someday. She's got shimmer, she's got neutrals, she's got texture. She's got it going on!
---
5

Matching Man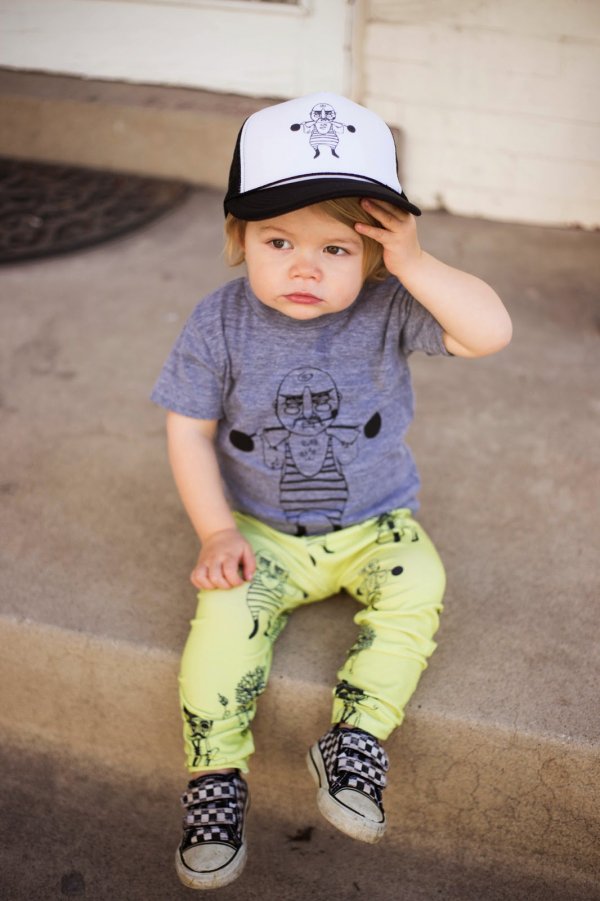 Um, ok, talk about cuteness overload! This guy looks so precious in his head to toe matching outfit. He's got a pop of color worked in there, which is totes awesome! The hat and the shoes top off his look, making it one to envy.
---
6

Mini Model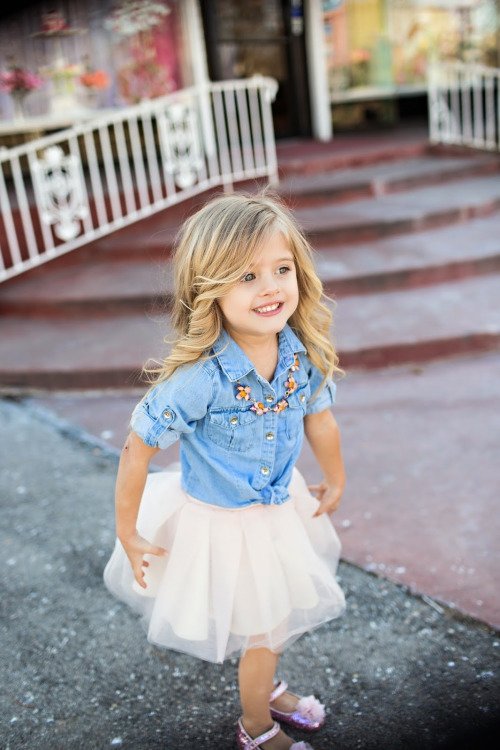 Denim and tulle is a popular look for adults- and this girl pulls it off better than most! How sweet are those shiny pink shoes? And how amazing does her hair look? She knows she's a beauty, you can see it in her smile. Confidence looks good on you, girl!
---
7

Pretty Prints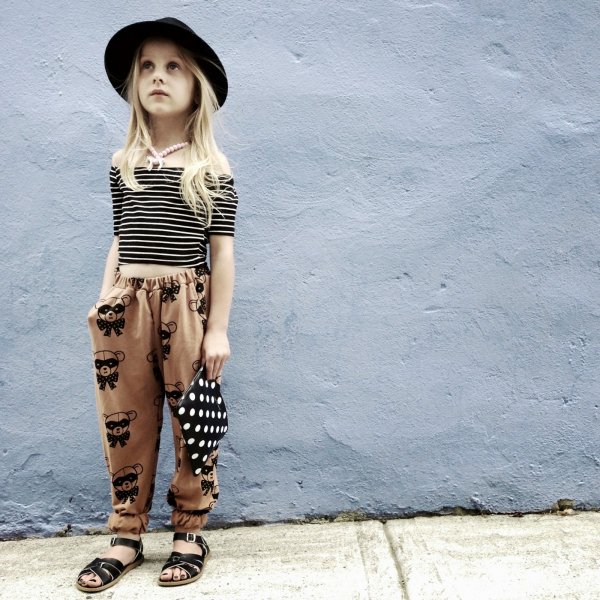 So. Chic. Seriously, she's even got her toenails painted. THIS is how you mix prints and look like a million bucks. I'm glad that cute horse necklace keeps her looking youthful because this girl is fashionable beyond her years.
Alright, I think I need to go shopping. And then I need to call these kids and ask them to come over and help me get dressed. Do you feel like your wardrobe could use a makeover after seeing these child fashionistas?
---
Comments
Popular
Related
Recent