As a Friends fanatic, I often find myself lusting over the cutest outfits from the show. While most of these outfits usually come from Rachel's wardrobe, (she did work at Ralph Lauren, after all) there are a few outfits that I think we all went to steal, whether it's as a joke, a costume, or because we really do love the style of our favorite "friends." Whether you're a Monica, a Rachel, a Ross, or a Joey, you'll find an outfit on this list that you'll love to recreate!
---
1

Rachel's Knicks Sweatshirt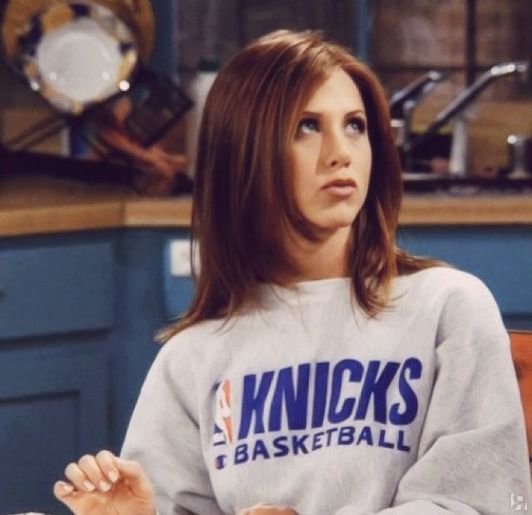 It seems like Rachel's Knicks Sweatshirt is one of the most fawned over outfits from the entire series, regardless of how well the Knicks are doing. It looks cool and vintage without being too in your face as fan merchandise. Unfortunately, this sweatshirt has been next to impossible to find. If you want something similar, though, Old Navy sells a vintage-looking gray Knicks sweatshirt that just may fulfill what you wanted!
---
2

Rachel's Crop Top and Plaid Skirt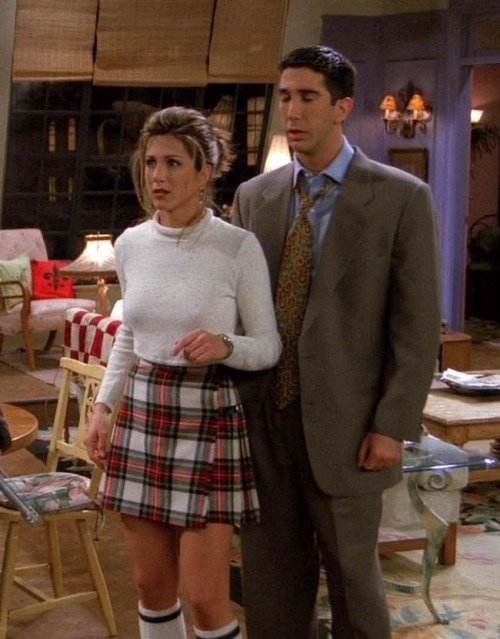 As the 90s come back in full force, this crop top and skirt combination is one that everyone's desperately trying to recreate. The good news is that all of these items, from the long sleeve, crop top turtleneck to the plaid mini skirt and even the knee high socks can be found at your favorite trendy stores like Forever 21 and Nasty Gal.
---
3

The Many Layers of Joey Tribbiani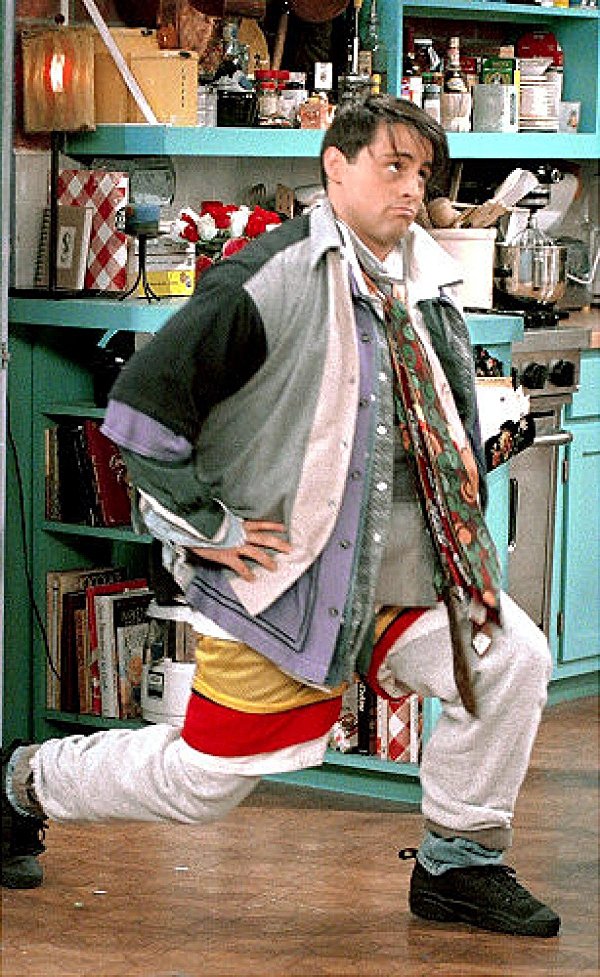 When you think of Joey Tribbiani and style, you probably think of his most iconic look, when he put all of Chandler's clothes on during a fight. This is one of the easiest looks to recreate, simply put on all of your roommate's clothes and wait for his/her reaction. This may be better for an April Fool's Day joke, but it's always worth a shot!
---
4

Rachel's Denim Vest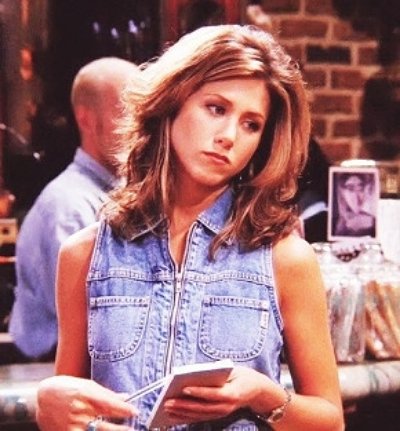 It was recently noted that Rachel did in fact wear a uniform during her time spent serving coffee at Central Perk. She wore some sort of denim during most of her shifts at the establishment, and if you want to recreate her chic, 90s denim looks; all you really need is a simple denim vest!
---
5

The Opening Theme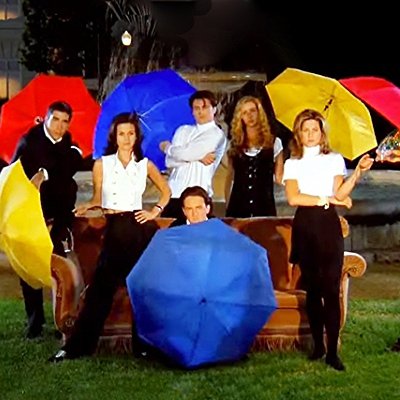 These white and black monochrome outfits are one of the most iconic looks from the 90s. You can recreate all of them, from Rachel's turtleneck to Joey's turtleneck (there are a lot of turtlenecks on this show.) Despite the fact that this is probably the most iconic look from the show, it's also probably one of the easiest to recreate.
---
6

Ross's T-Shirt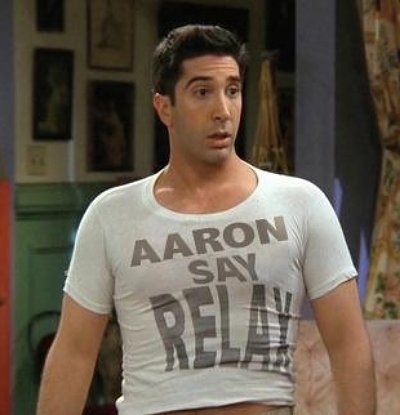 When you think of Ross and Rachel's breakup, you probably think of Ross in that tiny, little "Frankie Say Relax" t-shirt. If you want to recreate that look, whether for Halloween or simply for a laugh with your friends, Google "Frankie Say Relax" and you'll immediately find a ton of different options that can help you recreate one of Ross's most classic looks.
---
7

Phoebe's Meet the Parents Look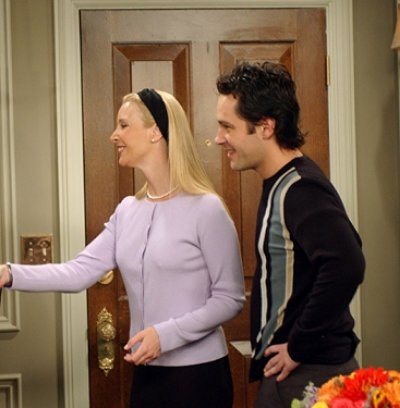 Phoebe is known for her bohemian and sometimes outrageous outfits, so her outfit to meet Mike's parents, although very toned-down, is one of the most shocking of the series. All you need to recreate it is a lilac cardigan, a black skirt, a headband, and a pearl necklace.
What are the most iconic looks from Friends in your eyes? Let me know in the comments what outfits you're dying to recreate!
More
---
Comments
Popular
Recent