You have two reasons to follow the black and white trend for fall. One, it's a classic color combo that can make you look oh so sophisticated. Two, celebrities like Cameron Diaz have set a good example of chic fashion in a black and white outfit. The monochromatic trend has a very sharp aesthetic that exudes a stylish effect that never goes out of style. For inspiration, I present my top 7 classic ways to style a black and white outfit.
1

Textured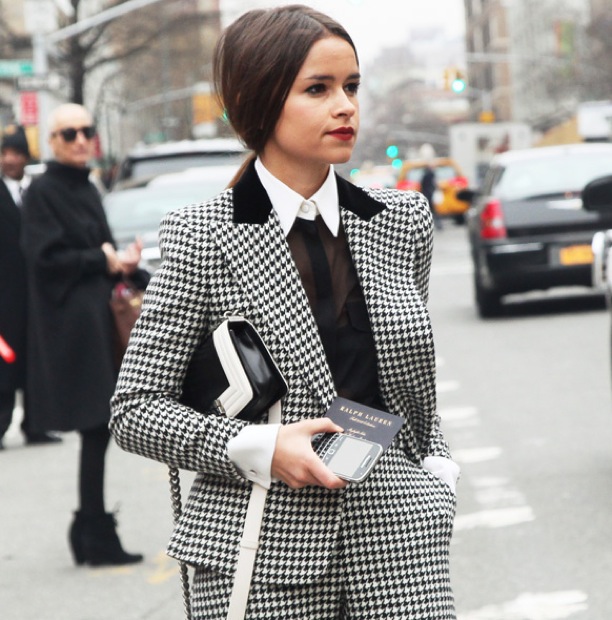 Try for a blend of classy and upbeat by infusing texture into your white/black outfit. An eye-catching black textured cardigan will look sublime over a cute white top. Better still is a trendy black and white patterned skirt or a black leather skirt. This look is incredibly contemporary and confidence inspiring. It is the kind you can wear to a casual get-together or to the office.
2

Stylish Leggings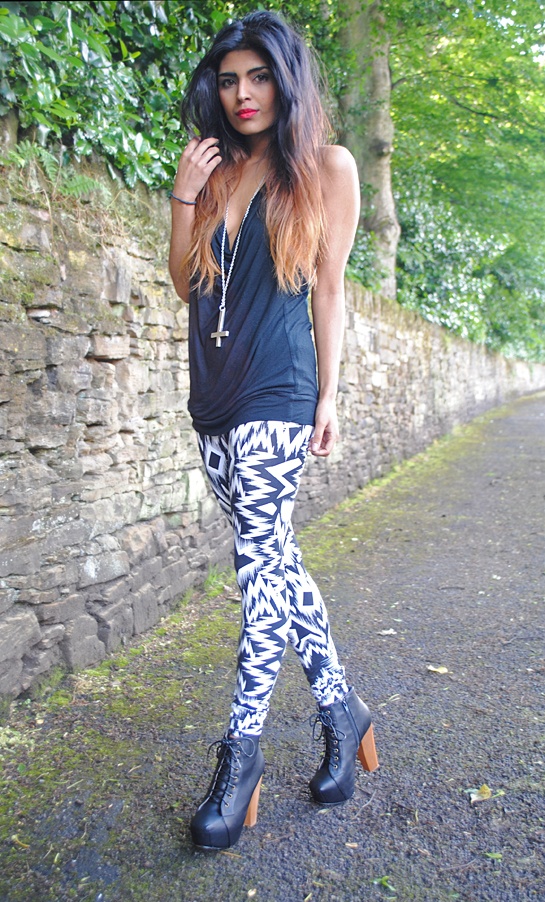 Recently, I discovered the utter hotness of white leggings with a black print. They're loud, so keep it simple on the top. I suggest an in-style black or white blouse to match one of the colors on your two toned leggings. Add statement jewelry to act on your mood or style. If you are feeling energetic, throw on some funky jewelry or instead opt for simple accessories for casual Friday.
3

Dress to Impress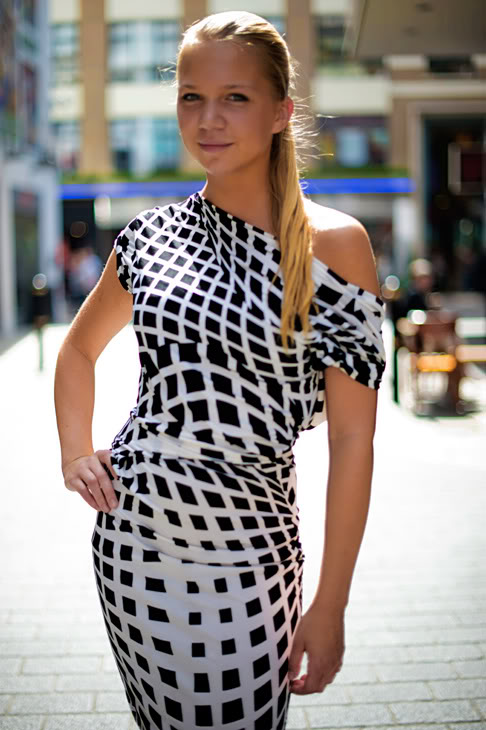 Forget assembly; purchase one of the many stylish black and white dresses on sale in different patterns. Channel a 70s diva in a retro inspired black and white dress. Though there are more fashionable choices; some dresses are elegant white with flirty black designs or a white blouse fitted with a black skirt and sleeves. As for accessories, color- coordination livens up the outfit, black purses with white trimmings or a white purse with black edges. Included in the list is a pair of sexy black/white heels.
4

Attempt Layers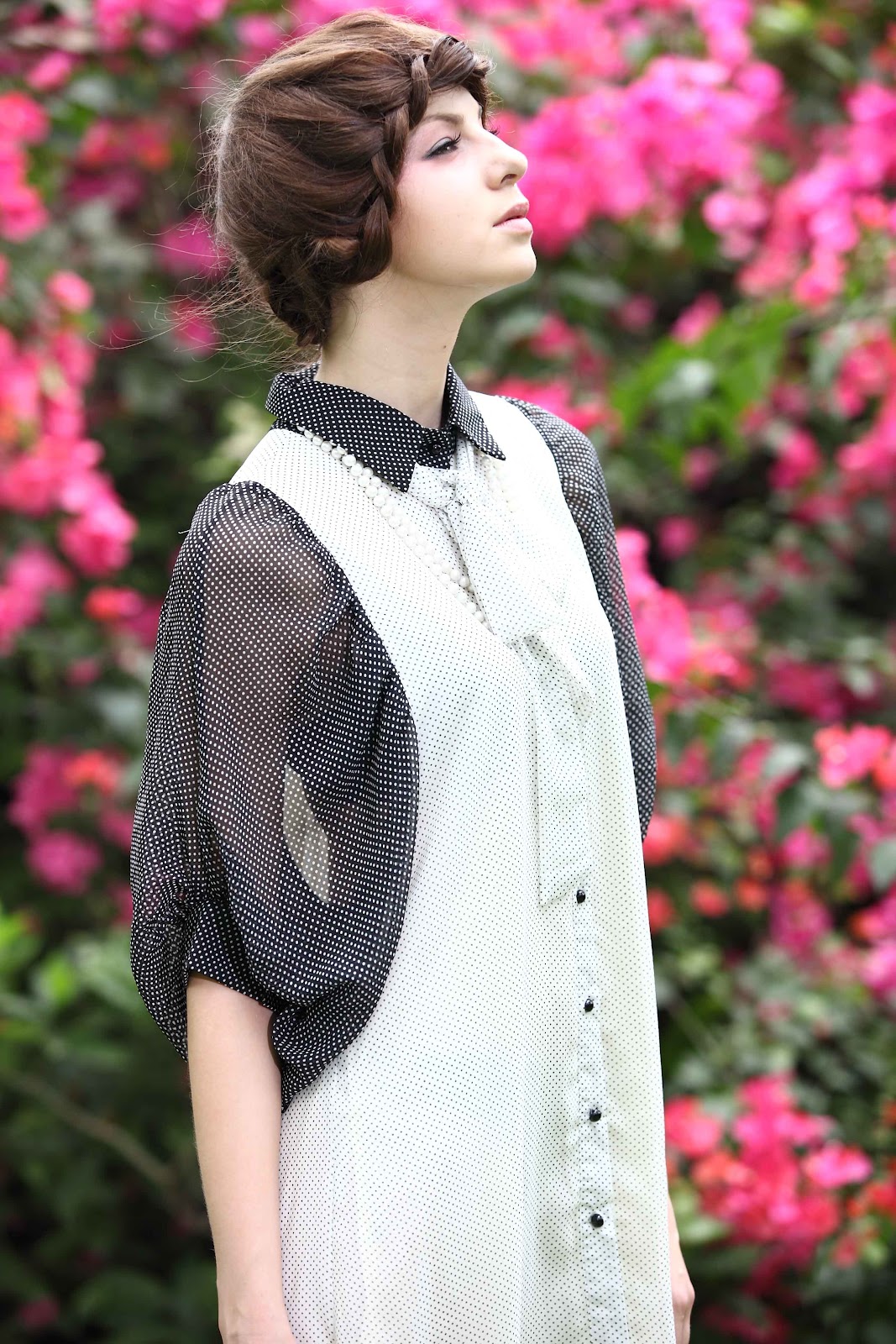 Introduce a little extra zing by playing with fashionable items; you can create any kind of look you want- fun, refined and more. The trendiest attire I have seen is a stylishly cut jacket over a black sweater collared with an elegantly tied scarf. Worn with white trousers, it is a fetching ensemble. Layering with blazers, cardigans and even shawls gives you a chic edge.
5

Graphical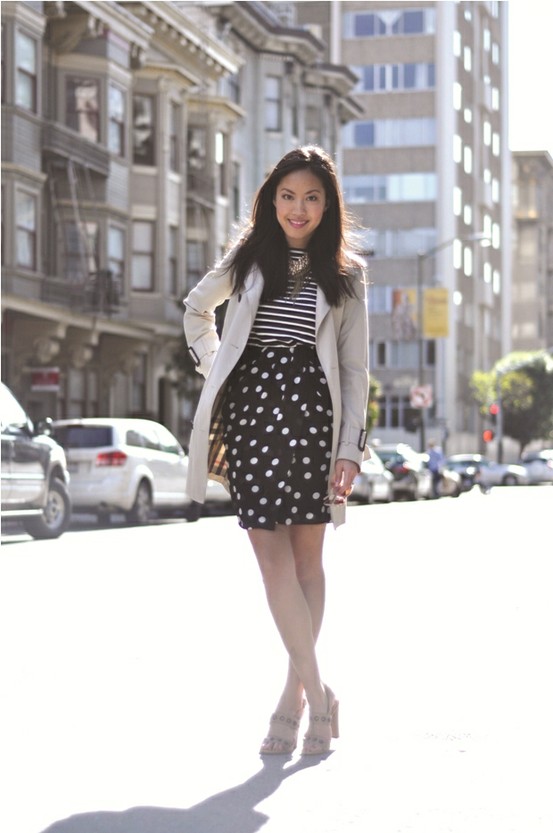 Maybe the sleek white and bold black attire seems tame; rather you love prints and have a bold sense of style. Try bringing together stripes and polka dots, you will be surprised at how startlingly chic it looks. Start with large prints as they are easier to match and show off. Another way is to contrast big and small prints; don a blouse with large stripes and balance it with skirt in a small print. The result is very trendy.
6

Different Fabrics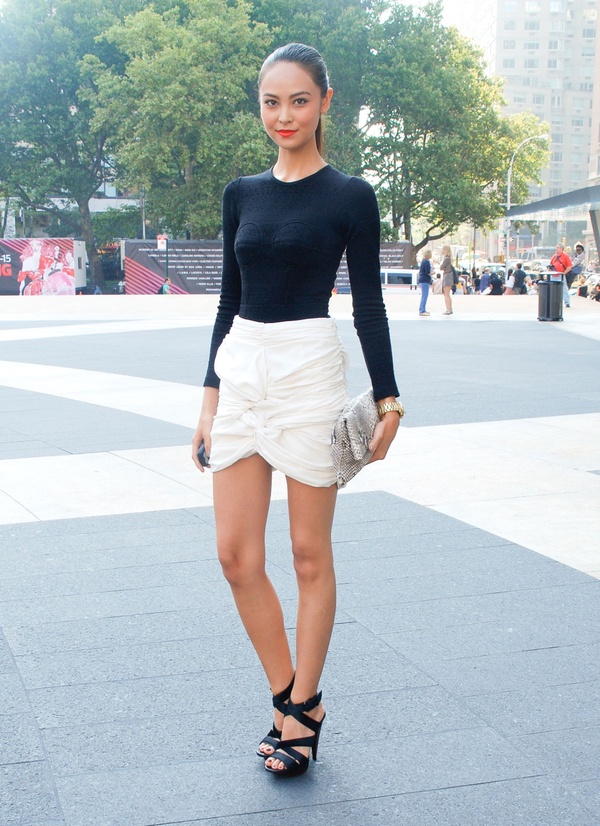 Highlight your two-tonal sensibilities in an outfit that is smoothly defined and flirty like Kate Moss who was seen in a black lace dress and a white vintage cropped jacket. Alternatively, go for the playful with an edge by wearing a white feminine dress and a black leather jacket. The reason the trend is so in right now is because you can create your own personality.
7

The Sporty Look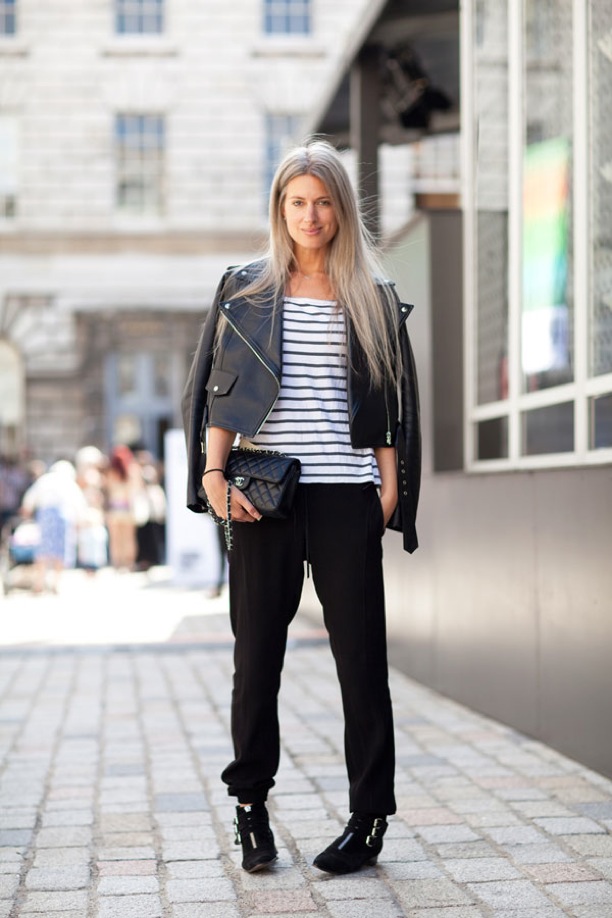 Athleticism is a popular trend, and outfits integrating geometric shapes, racer necklines and straight lines offer a sportier finish. Keep it simple and minimalistic while paying a little attention to functional details like buckles and zippers. Though the overall look must be polished. Refer To the runway looks from NYFW, amazing black and white designs of Altuzarra, Alexander Wang to Rag & Bone can give you wonderful ideas on how to style the black and white trend in a sporty style for this fall.
Black and white is such a versatile and trendy combination, can change any woman into a smart looking fashionista. The variety of choices ensures you find the style that fits your personality and is on-trend. In what manner would you wear a black and white outfit? Would you prefer to carry either color on your accessories or on your outfit? Tell me your thoughts.
Top Image Source: sukio.com