During the summer, you are going to want a pair of comfy pajamas that make the heat seem more bearable. When the temperatures rise, sleep may become miserable, but it shouldn't be! You don't need to compromise a good night's sleep just because of the weather. Instead, try these comfy pajamas that will also keep you cool on those sweltering summer nights.
Table of contents:
1

Nordstrom All American Shorty Pajamas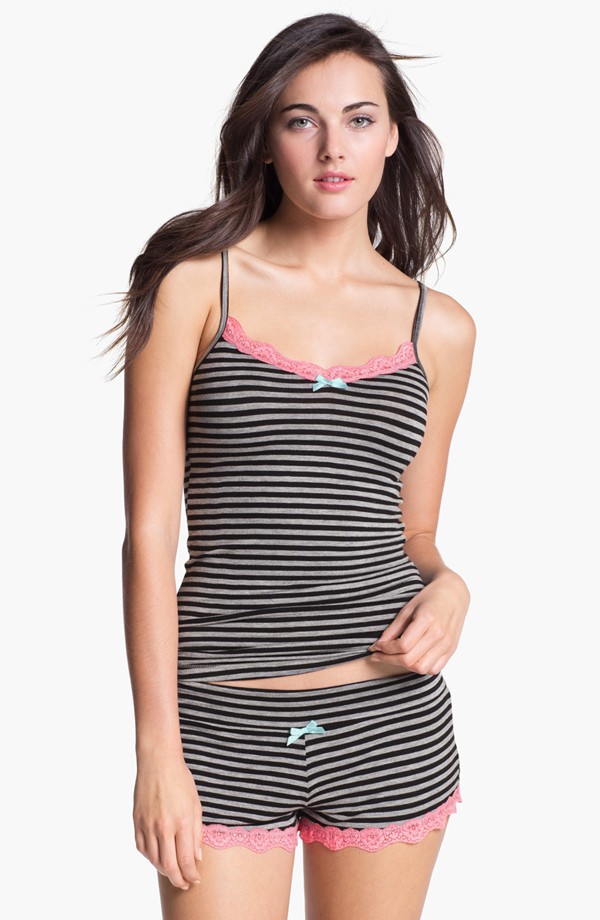 These comfy pajamas from Nordstrom are perfect for summer. Of course, they will keep you cool because they are a tank top and short combination. The fabric is super soft, and the straps are adjustable as well. You can buy this sleep set in blue and pink as well. Find it at Nordstrom.
2

Forever 21 Lace Trimmed PJ Romper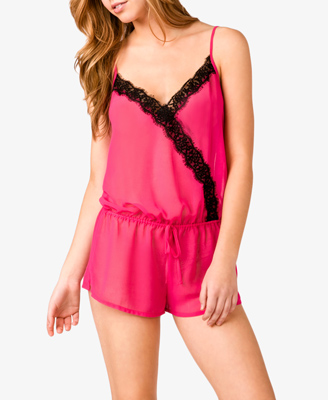 Not only is this lacy romper beautiful, but it is also totally affordable. It actually only costs about 13 dollars! That's an amazing deal, considering how the almost-sheer fabric is incredibly light. You feel so comfortable, and the sleeveless aspect of the romper will keep you cool. Get it at Forever 21.
3

VS the Angel Sleep Tee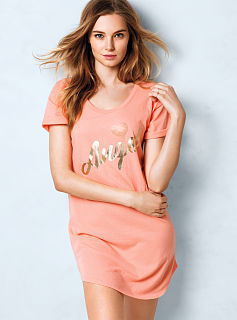 I am absolutely in love with this sleep shirt. The short sleeve look is adorable, and it is just enough to keep you from overheating. It is also extremely comfortable, light, and cozy at the same time. This color is sunset glow, but it comes in a bunch of different colors. You can buy it at Victoria's Secret.
4

H&M Grey Pajamas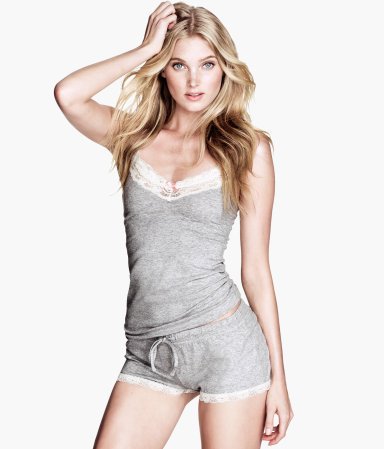 This pajama set is perfect for hot summer nights. The fabric is made from light jersey and the lace trim adds a little flair. I love how gorgeous this fabric is too, because it is almost like a faded grey. It creates a pretty summer sleep outfit, while keeping you nice and cool the entire time. That's a winner in my book! I don't think you can buy this online, but you can find it at your local H&M store.
5

Under Armour Charged Cotton Undeniable Capri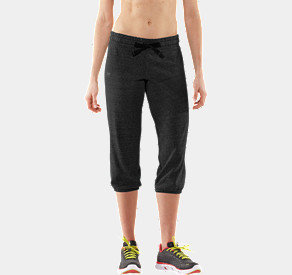 It's great that capris are multifunctional. These UA capris are meant for sports, but they indeed make wonderful summer pajamas. They are soft and lightweight, which is just what you need for summer. You also won't get too hot wearing them because they are cut-offs instead of long sweats. You can get them at underarmour.com for 40 dollars.
6

Wildfox Desperate Morning Sweats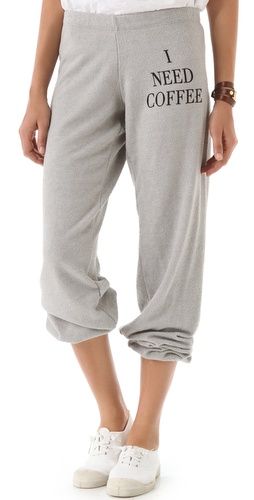 I'm sure the 'I need coffee' on these pants by Wildfox have rung a bell for you at least some point in your life. These pants aren't just hilarious though, because they are also very functional. They can be rolled up so you don't get too hot during the night, which is fabulous. If you like to drink coffee, these comfy sweats are perfect for you! Snatch them up at shopbop.com.
7

VS Signature Cotton Slip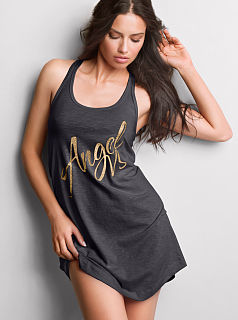 The other VS night shirt is amazing, and this sleeveless option does not disappoint either. For those of you who prefer the sleeveless look to sleeves, this is for you. It is an ultra-cute tank top night shirt with a racerback. You will feel so relaxed and comfortable when you lounge around during summer nights with this on. It's available in two other colors as well, at Victoria's Secret.
Summer is supposed to be the time when you catch up on sleep, not when you're sleep deprived. I for one have lost sleep many nights because of heat, and now you don't have to anymore with these light and cool pajamas. What's your favorite way to survive hot summer nights?
Please rate this article