This summer, you are likely going to be wearing beach dresses for many reasons. You could be lounging by the pool, walking on the beach, or even shopping downtown. Whatever your reason is, a dress catered to your specific needs is a summer essential. I am going to help you find some lovely summer beach dresses to address anything you might require.
---
1

Short Casual Lace Dress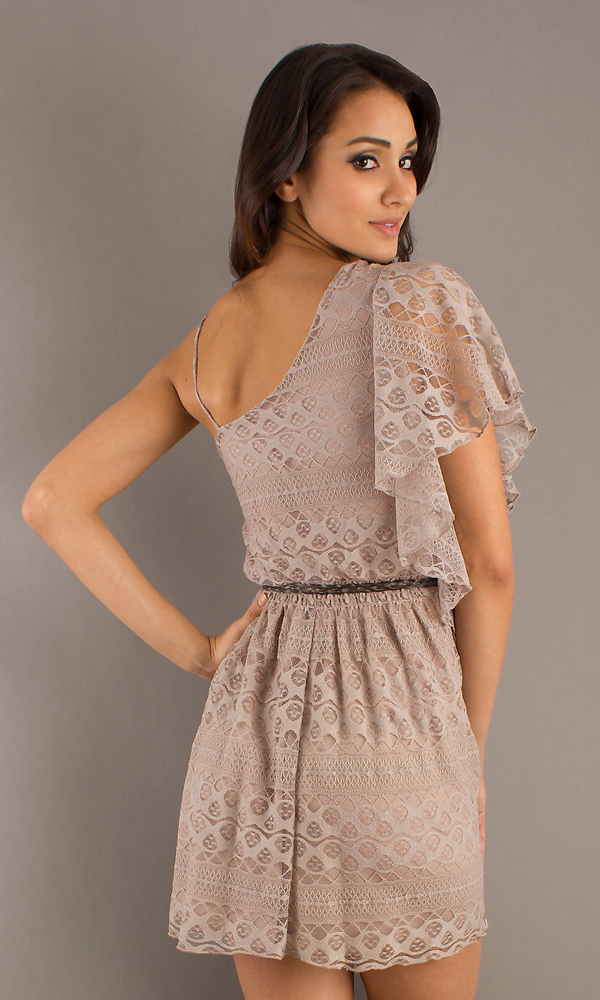 Out of all of the beach dresses I recommend, this is by far the most multi-purpose. It is so elegant that it is proper for a night out. At the same time, it is also a soft-colored, beachy dress that is perfect evening beach attire. I can see this dress being worn so many ways, although it is almost too beautiful to get sandy! You can buy this dress at dressyco.com and it is available in over twenty colors!
---
2

White Sleeveless Dress with Lattice Open Back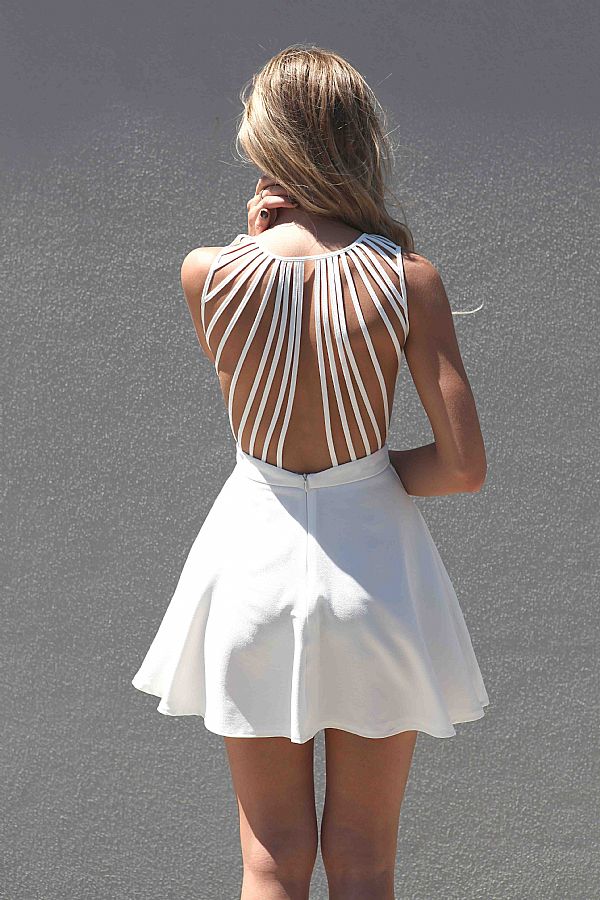 Every summer wardrobe needs a classic white beach dress. This dress is not your typical beach dress though, with the gorgeous lattice back. You will certainly get positive feedback from people if you wear this dress! It can be worn for an abundant amount of summer activities, such as walking around town or on the beach. To purchase this dress, go to ustrendy.com and look for the designer Xenia.
Trendinig Stories
More Stories ...
3

Bobi Supreme Jersey Tank Dress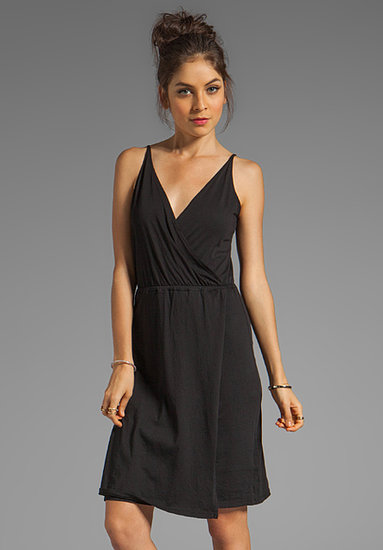 You may have heard that a black dress is an essential closet item because it can go with almost any accessory. This is so true, especially for summer! This dress is chic enough for going on a date, but it's also made of jersey for ultimate comfort. You will be cool enough for summer with its lack of sleeves and short hem. It is available on revolveclothing.com with the brand Bobi.
---
4

Billabong by the Shore Dress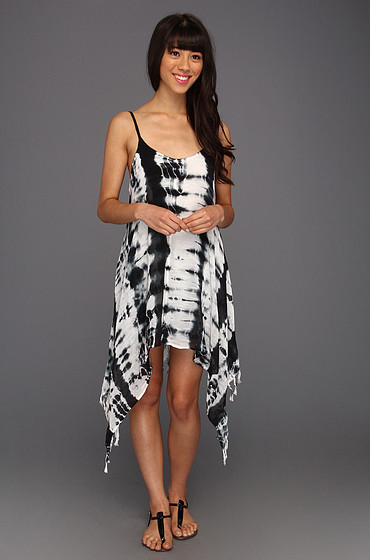 This dress by Billabong has a fabulous and fresh print for summer. The contrasting black and white make this dress unique. The hem is also very loose, making this dress flow nicely and smoothly. I would definitely wear this dress shopping during the summer, or out with friends. You can buy this dress on zappos.com under the Billabong brand.
---
5

Wildfox Couture Santa Barbra Bells Beach Tunic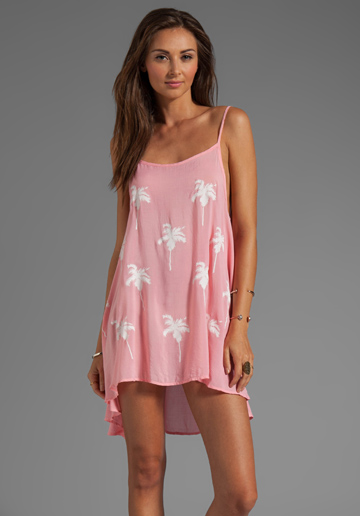 During the summer, this flirty and fun dress by Wildfox Couture will make you want to live in it. It is absolutely fabulous for lounging by the pool, or for evening beach strolls. Pink Flamingo is the color of this dress, and it just screams summer. The almost-sheer, pink material and the palm tree design also add to the summer vibe. This dress can be found on revolveclothing.com under the designer Wildfox Couture.
---
6

Sydney Carnivale Wash Maxi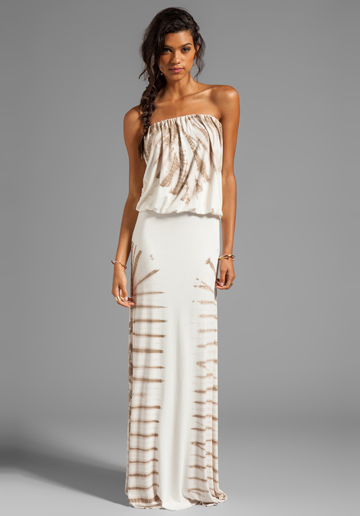 If this dress by Young, Fabulous, and Broke isn't gorgeous, I don't know what is. The delicate, long maxi-style is great for walking on the beach. The animal-type print and sand color make this dress a perfect match for the beach. It is also made from fleece and jersey, making it both comfortable and stylish, which is difficult to do! You can find this dress on revolveclothing.com under the Young, Fabulous, and Broke designer.
---
7

Lole Authentic Tunic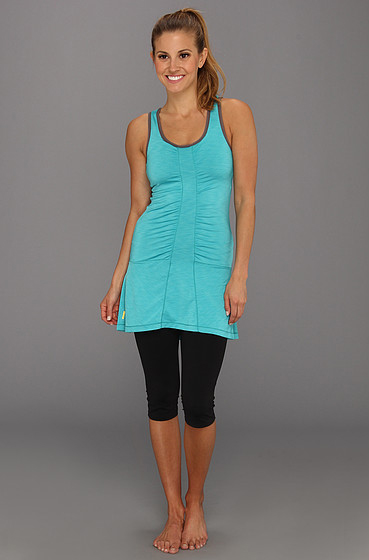 This cute little dress by Lole is a summer staple. It is designed as a piece of active wear, and is great for summer workouts. The dress is meant for tennis, but it works great for running or any other workout. I love the idea of wearing a dress while working out, because it definitely embraces your femininity. However, the best thing about this dress is that it's acceptable to wear to the beach after a workout session. It is available on zappos.com in four different colors.
---
8

Alice + Olivia Floral Bustier Bra Tank Tiered Dress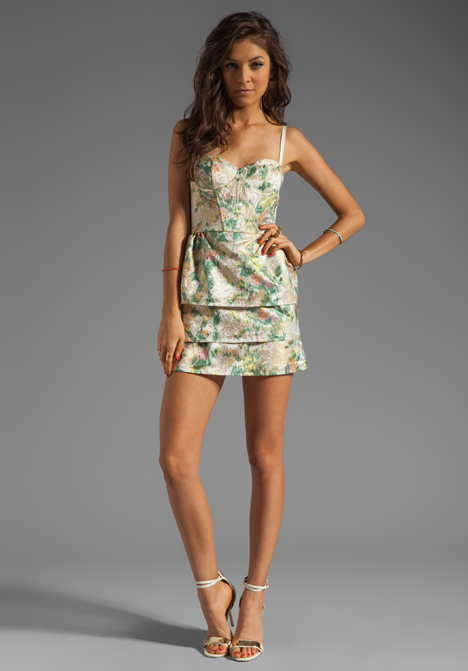 The floral pattern of this dress is the essence of summer. You will also be kept cool at the beach in this dress because of the tiered bottom. There is a padded bra in this dress for extra support as well. I can see this dress as casual enough for the beach, but classy enough to wear with heels or wedges for a beach date. This dress can be bought on ebay.com from the seller lalanvin.
---
9

Victoria's Secret French-terry Mini Dress
The French-terry Mini Dress from Victoria's Secret is extremely soft. It is designed to be a cozy beach cover-up, and that's exactly what it does. This dress is perfect for reclining after you're chilly from the pool – especially if there is a breeze! I absolutely love the fact that this dress has a pocket, so you can safely take your small belongings with you to the beach without bringing a huge tote bag. The dress is available on victoriassecret.com and only costs $32.99!
During the season of wearing beach dresses, it can be hard to decide which one to buy. I have given you the best description possible of the benefits of each style of dress, so that you can decide what you want in a beach dress. What is your favorite style of dress to wear this summer?
---
Comments
Popular
Related
Recent