Dress for the Job You Want - Businesswoman Styles That Are Both Cute and Classy ...
By Alison
Presenting the right image is a very important part of looking for the right career - and also once you have the job. Fortunately you don't have to dress in dull and boring dark suits all the time (unless you're a lawyer or politician and have to look ultra-serious!). So try these styles that are both cute and classy …
---
1

Classy Neutrals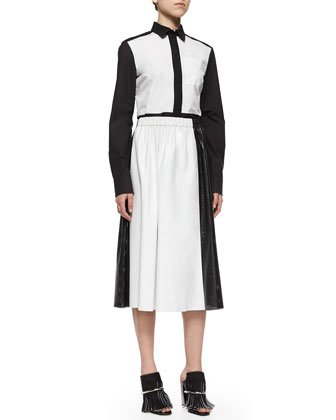 Wearing a suit or pants & shirt for work can get a bit dull, but neutrals are always classy. So choose a shirt like this one, that mixes black & white to a super-stylish effect. The crisp lines make the shirt look smart, so you'll project an efficient image, but it's still casual enough to stop you looking too forbidding!
---
2

Florals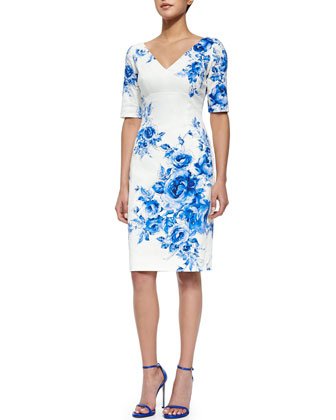 Florals are perennially popular, and perfect for a summer work outfit. Do be cautious about the print though, as they can look a bit too cutesy. This dress is ideal for a fresh-looking work outfit, as the print is irregular. It would also make a lovely outfit if you're attending any summer weddings.
---
3

Cutout Neckline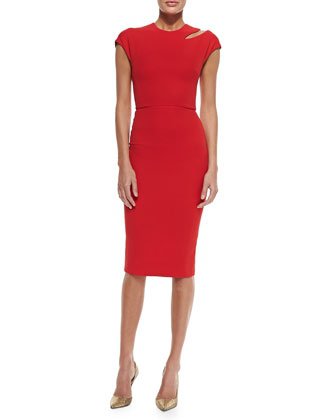 I love this dress for the bold red color and the way it adds a twist to a classic dress style. Sadly, most of us can't afford a Victoria Beckham for work (or play!). But if you look out for a dress with an interesting neckline like this, you'll have a dress that shows you can combine classy with a touch of flair. Just be sure that neither your bra strap nor too much flesh are on show!
---
4

Colorful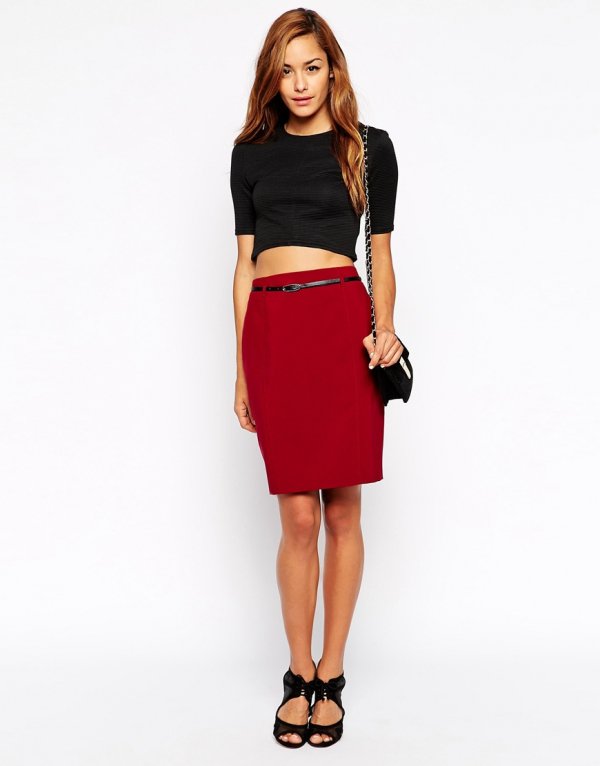 Do you shy away from color for work wear, or only pick colorful tops & shirts? Try a bold skirt instead, which can really update your work wardrobe. Try a strong red or raspberry. Worn with a neutral jacket and top, a colorful skirt will project an image of confidence and competence - just what you want to look like!
---
5

Jazzy Jacket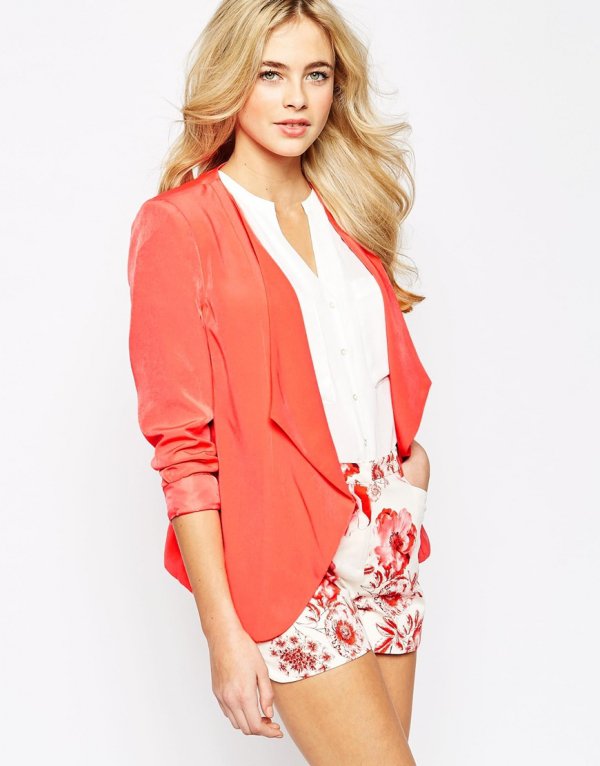 Jackets don't have to be dull and neutral either. Here's a gorgeous summery jacket that will do all the talking for your outfit. By steering away from the usual masculine style of a jacket, it adds a fresh and youthful touch to a work outfit. Wear with a white or cream shirt and tailored pants.
---
6

Fabulous Footwear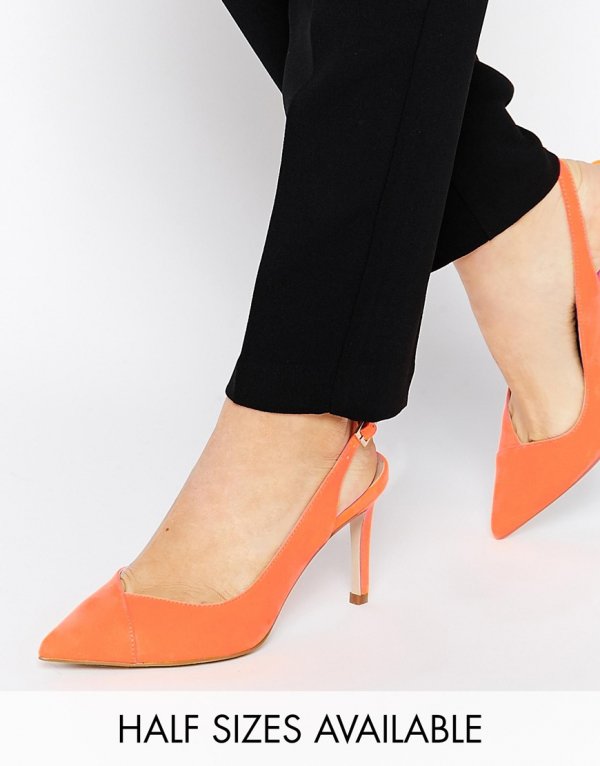 Your shoes can also add a cute but businesslike touch to your work outfit. I love this pair even though it's not normally a color I'd pick (my shoes are all black!). They'd go beautifully with a grey suit. Slingbacks are smart, and always look elegant. Do pick a pair with slightly lower heels for work - you don't want to be wobbling along the corridors of power!
---
7

Bags of Confidence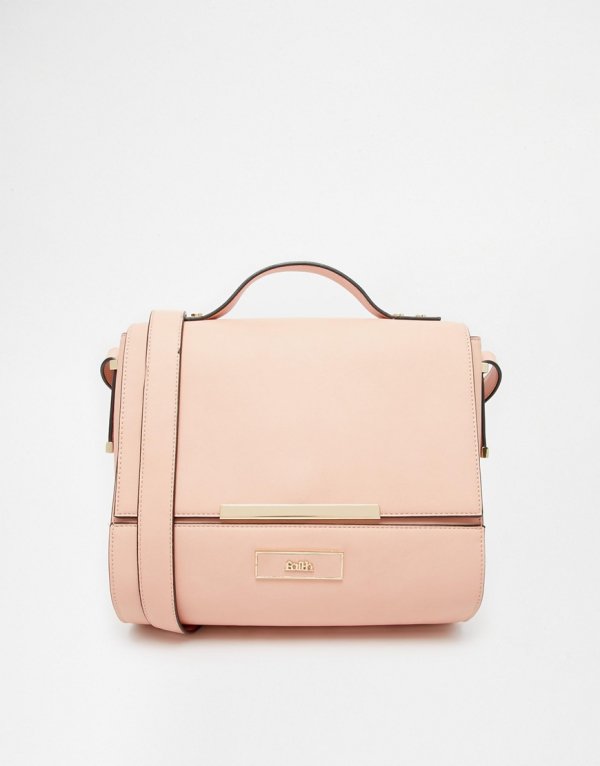 You'll also need a bag to take to work. But which do you choose? Having a gorgeous bag can also help you feel confident and businesslike. So what about this blush pink number? It's a cut above the usual black or brown bag, but still subtle enough for work use. It's also large enough to carry all your essentials.
The key to looking businesslike but still having a cute touch to your outfit is to pick one item that stands out, and keep the rest of your outfit subtle. Avoid anything that's too cute. How important do you think image is for our careers?
More
---
Comments
Popular
Recent