Style tips for plus size women can cover anything from wearing the right underwear to mixing it up with accessories. While, I'm not the biggest fan of using the term 'plus size' (because really, aren't we all just 'sizes'?), I'll use the term here for continuity. Like dressing for any body shape, it's all about emphasising your assets to make you feel your best. I've come across many a style tip for plus size women in my time, and the following are a collection of such tips.
---
1

Dress for Your Body Shape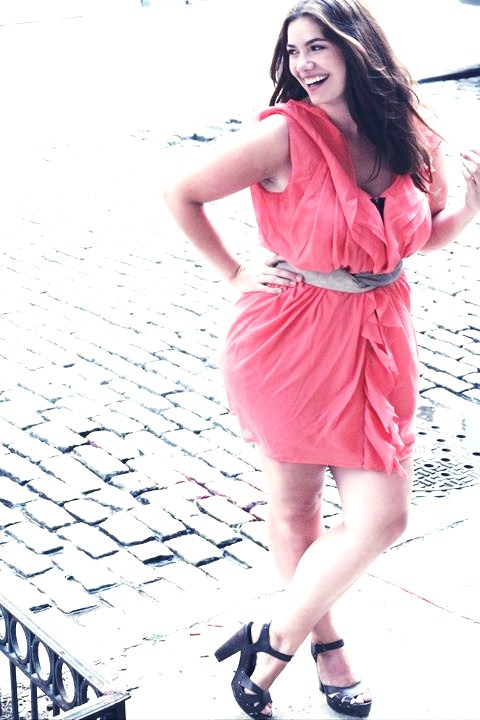 One of the most important style tips for plus size women is to know your body shape. If you're a rectangular shape, you may want to create shape with your clothes. If you have an hourglass figure, then you want to show this off. Pear shapes might want to stick to separates and choose clothes that balance out their silhouette.
2

Know What Works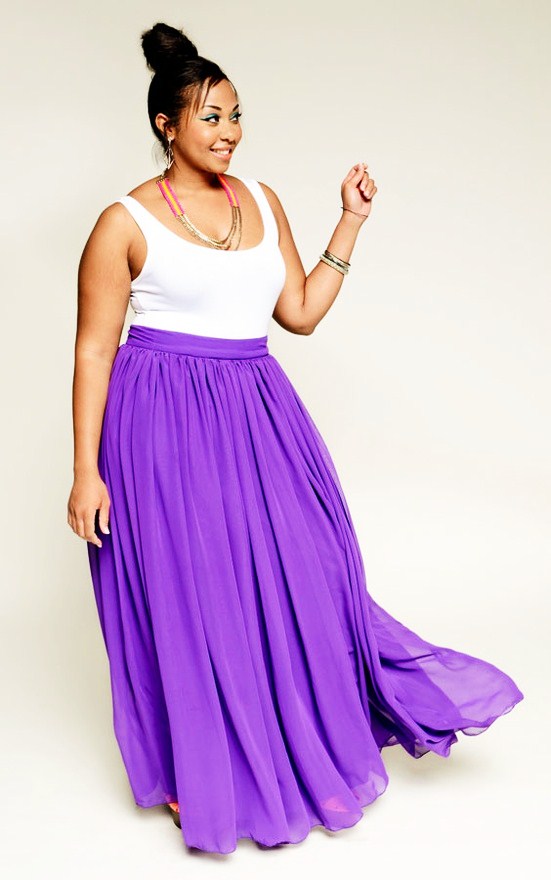 This style tip is for everyone, not just plus size women, and that's to know what works for you. Just because something's on-trend doesn't mean that it will always be flattering. Some people may be able to pull off the latest trends while others may be better off sticking to more classic styles.
---
3

Emphasise Your Assets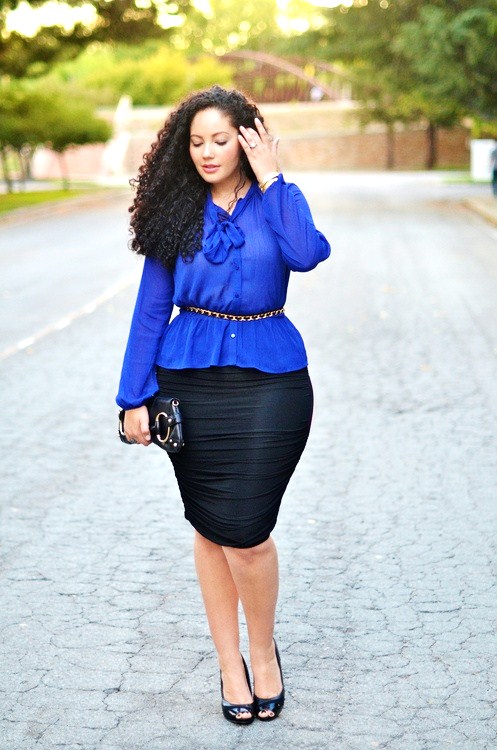 Have you got a favourite part of your body that you want to show off? It may be your toned legs, killer curves, or décolletage. Pinpoint exactly what it is that you're proud of and want to emphasise.
---
4

Work with Colour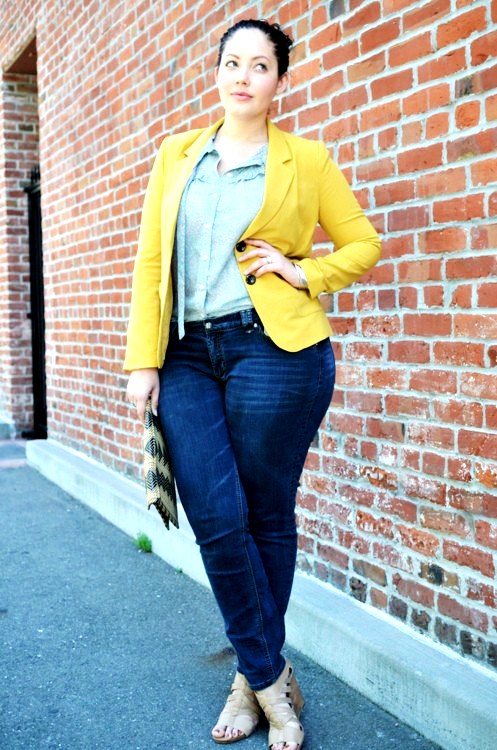 Colour can not only cheer you up, but it has the ability to draw attention to certain areas. If you want to emphasise your neckline, go with a colourful statement necklace. If you want to emphasise your waist, choose a colourful top or waist belt. This style tip for plus size women is about making the most of colour by wearing it on the areas that you want to emphasise.
---
5

Splurge on Accessories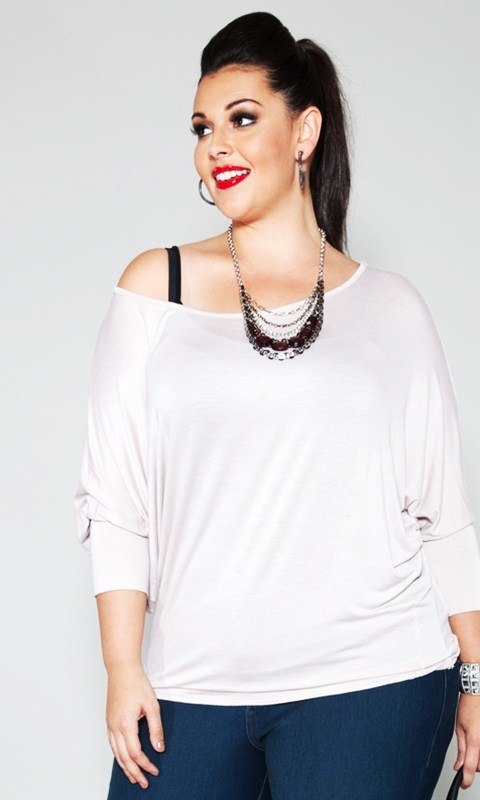 One way to stay on-trend is to accessorise with the latest bags, shoes, and jewellery. Unlike clothes, accessories are much more versatile and user friendly than clothing. They can also be much more hassle-free than buying clothes. Make your basic outfits move with the trends by splurging a bit more on must-have accessories.
6

Choose the Right Undergarments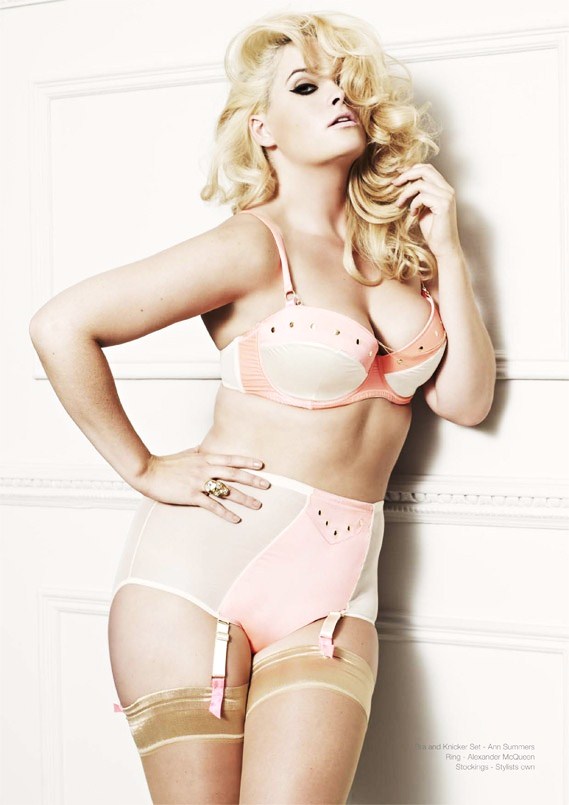 Making sure you're wearing the right underwear can make all the difference in showing off your clothes. It's all about getting the right foundations. If you choose well fitting bras and underwear your clothes will sit better, and you'll feel much more comfortable and confident.
---
7

Get the Right Fit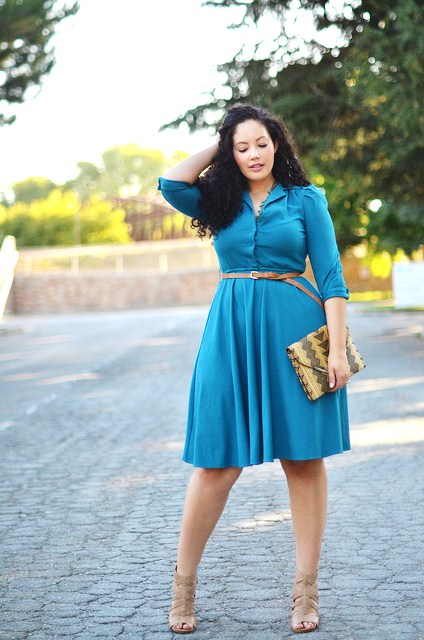 The next couple of style tips for plus size women will look at getting the right fit when it comes to your clothes. Don't be afraid to wear fitted or figure hugging outfits, as these can often emphasise your figure. Avoid wearing baggy clothing as this can swamp your silhouette.
---
8

Get It Tailored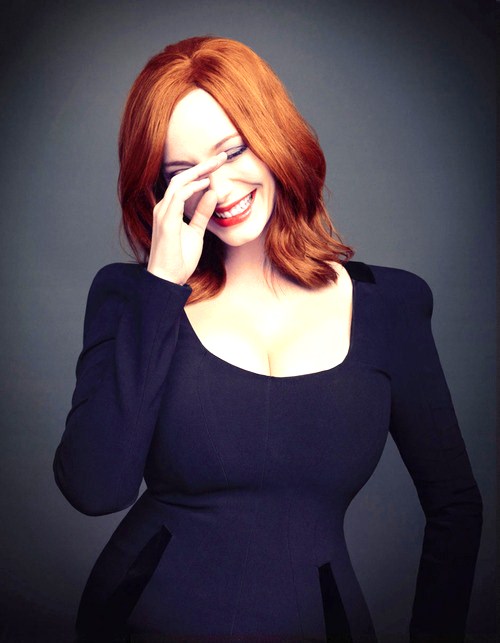 Clothing sizes are fairly generic, so don't fret if a certain item isn't exactly to your fit. Find a good tailor so you can get your items adjusted. It may cost a little bit extra at the time, but in the long run it'll pay off with the amount of wear you get from your clothing.
---
9

Size is Just a Number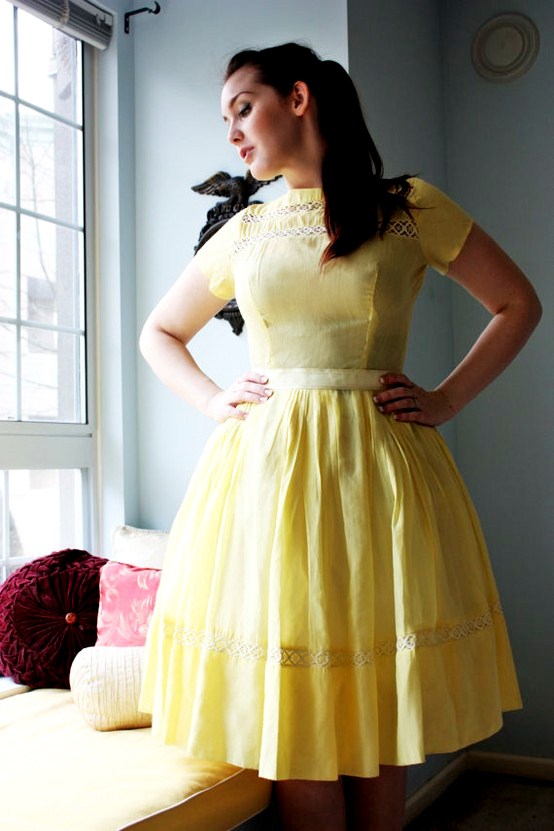 Clothing sizes can vary greatly depending on the store or brand. Some allow room for vanity sizing while others cater to runway rules. Take a range of sizes into the change room and go with what fits best, no matter what the size says.
---
10

Know Your Measurements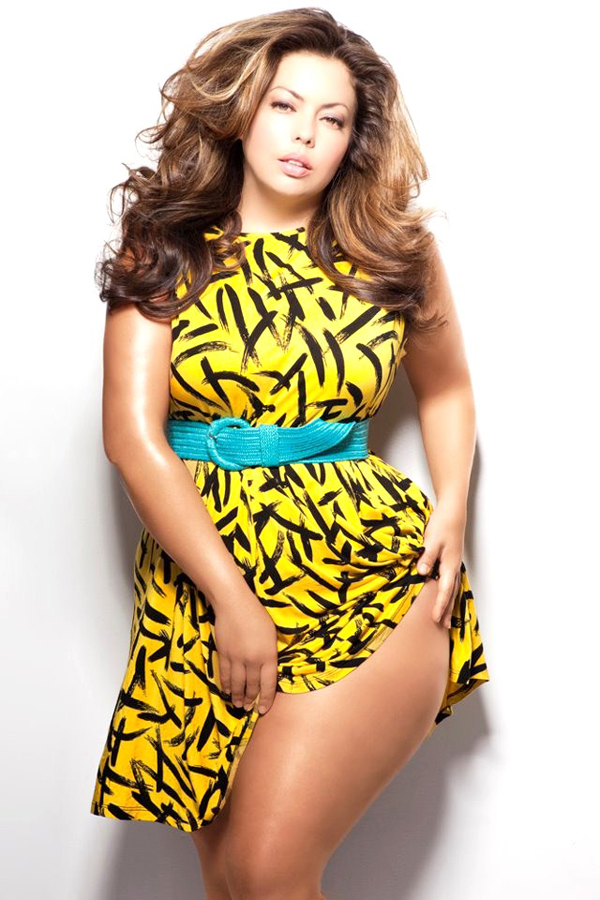 When it comes to style tips for plus size women, make sure you know your measurements. It'll minimise confusion when looking at clothing with inconsistent sizing and make online shopping that much easier.
---
11

Shop Online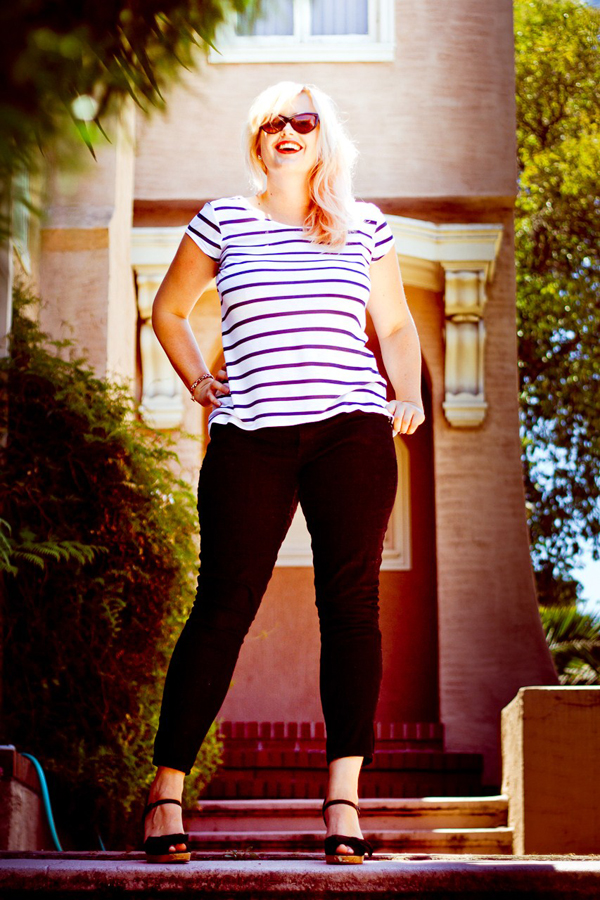 More and more online stores are catering to plus sizes. For example, ASOS has an extensive 'Curve' collection which features a lot of on-trend styles and many of its latest season garments catering for plus size figures. If you can't find a decent store that stocks plus size clothing in your city, it's only a click away on the internet.
---
12

Revamp and Re-Style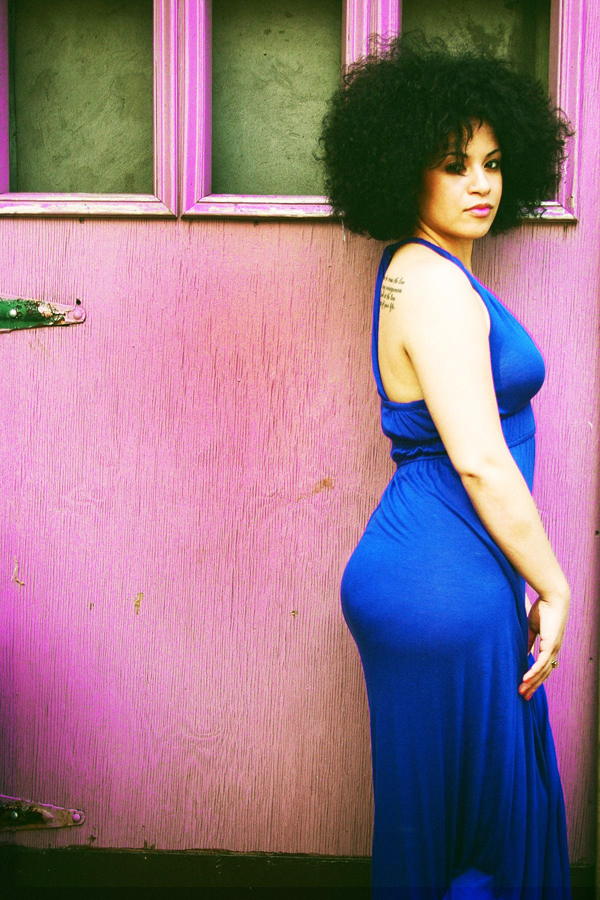 If you feel like you're in a rut with your style choices, try a new hair style or a make over. It'll renew your confidence and have you feeling like a whole new person.
---
13

Get Creative with Accessories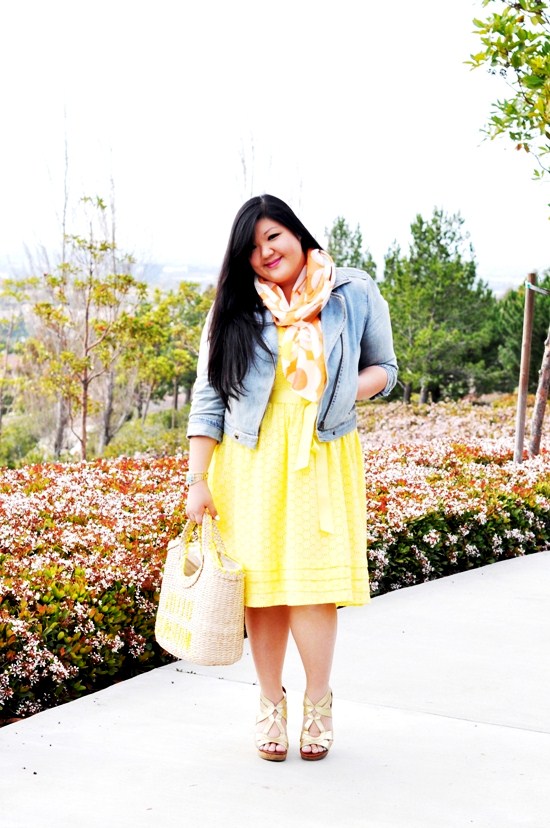 One of the greatest style tips for plus size women is to get creative with accessories. Update an outfit with a printed scarf or layer on multiple necklaces for this season's hottest look.
---
14

Make Bold Shoe Choices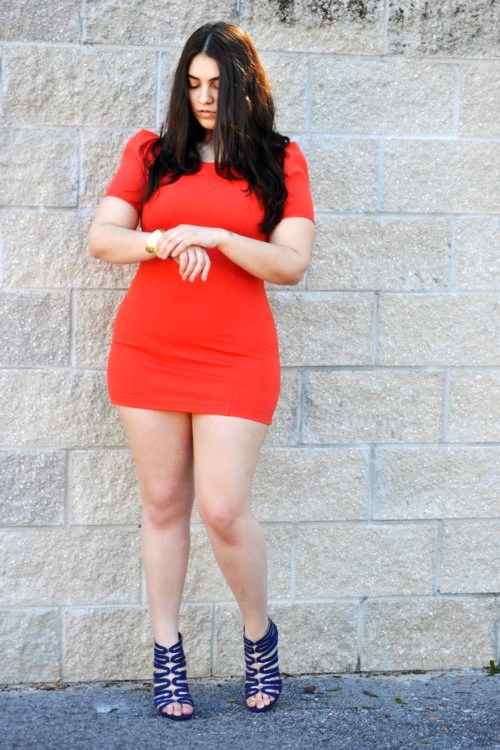 Feel fabulous in a pair of bold shoes. Bright colours, platform heels, and glitter finishes will all have you standing out from the crowd. A statement pair of shoes is also a great way to add pizzazz to an outfit.
---
15

Stick to Smaller Patterns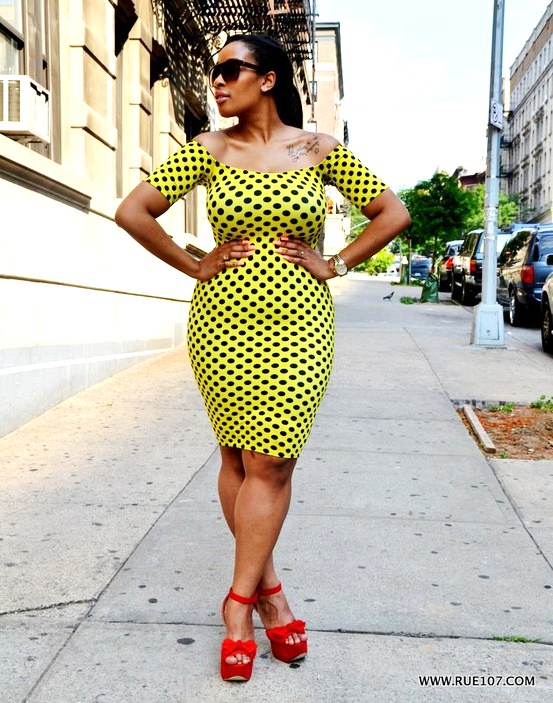 Prints are one of the hottest trends right now and while you may be tempted to reach for the boldest prints, know that smaller, sparser patterns will probably be more flattering.
---
16

Play with Make up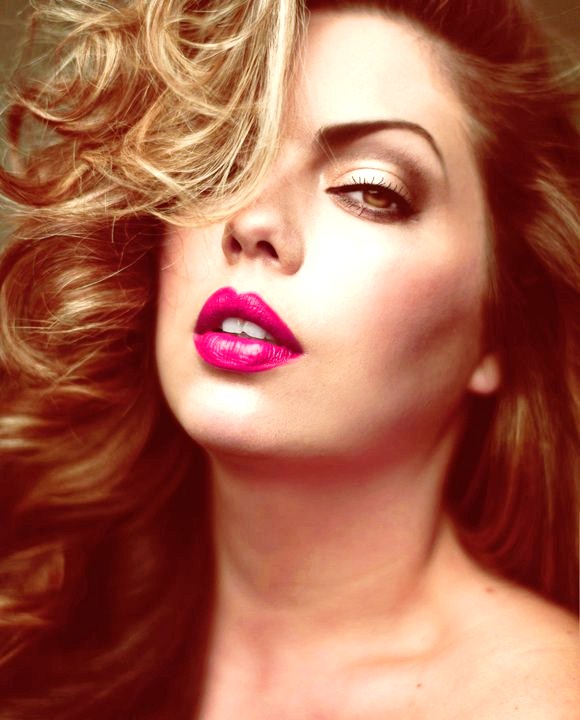 Clothing only makes up one part of your look. A bright lip, pop of colour on the nails, or a slick of metallic eyeliner are all fun ways to update your look. Make up is one of the easiest things to change so this is one of the more versatile style tips for plus size women.
---
17

Choose the Right Fabrics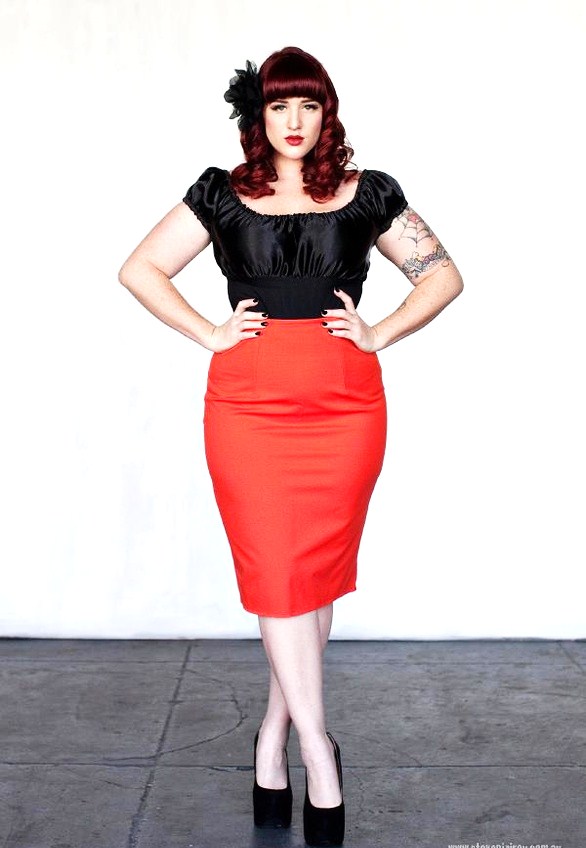 Invest in clothing made from more structured, high quality fabrics. Cheap fabrics such as polyester can stretch and cling to your body. Instead, opt for silks or cottons that have less give and are more structured.
---
18

Forget the Rules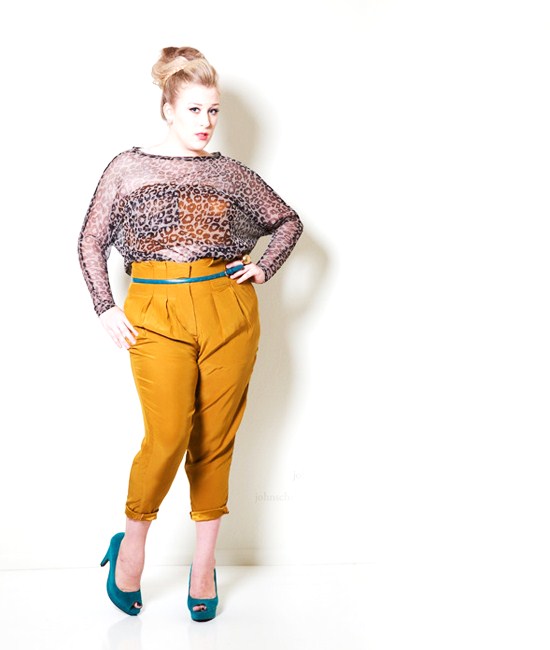 I'm sure we've all heard fashion dos and don'ts such as say no to high waist pants or horizontal stripes make you look wider etc. Some people swear by it while others tend to think it's a myth. Like most things, 'rules' like this often suit some people but not others so break the rules and go for what works best for you.
---
19

Treat Yourself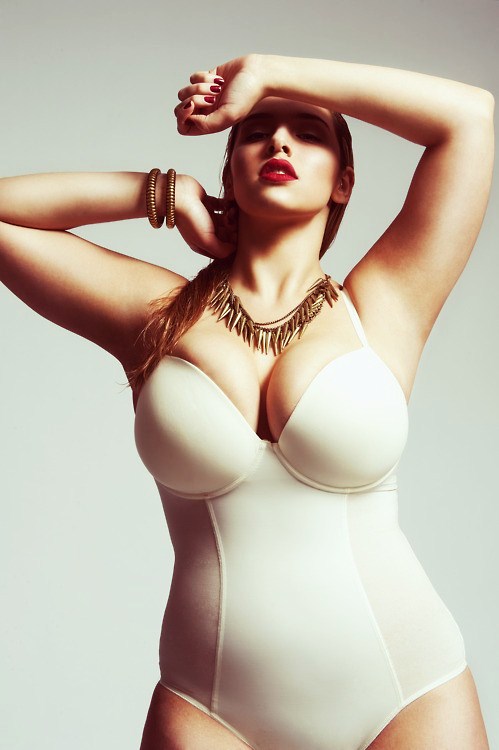 A little bit of pampering and TLC never goes astray. A facial, manicure, or pedicure will not only have you feeling like a million bucks, but looking it as well. When it comes to style, it's all about the finer details and appearing more polished.
---
20

Wear It Now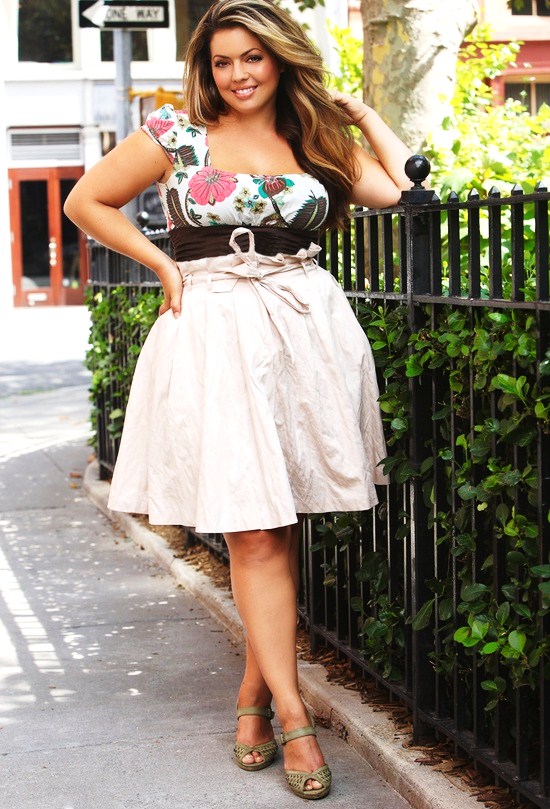 Avoid buying clothes that are a size too small in the hope that you'll one day fit into them. Buy clothes that you love and fit well so you can wear them right now! It's great to have goals, but sometimes you just have to live in the present!
You'll also find that many of these style tips for plus size women can also be applied to women of any size. Fashion doesn't have to be dictated by sizes, and style comes in all forms. What's your best style tip for plus size women?
Top Image Source: vogue.it
---
Comments
Popular
Related
Recent