Recent news reports claim that Neon nail varnish is illegal in the US. Luckily painting nails is not the only way to wear the neon trend. Spruce up your colour scheme in time for summer sunshine with these 7 top items that will help you wear the neon trend with style.
---
1

Neon Light Rail Wedges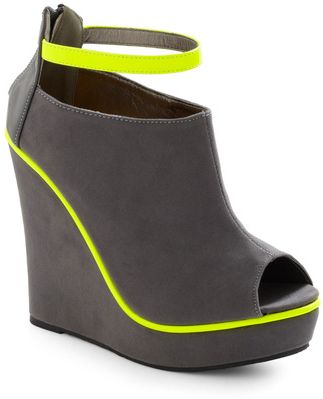 Price: $59.99 at modcloth.com
Step into the neon trend in high style with these subtly striped wedges and marry two top summer trends to boot. For a really bold look go for contrasting coloured skinny jeans and a sheer top with a bright bra, or pare the look down with black opaque hose and a cute sixties shift. Statement shoes are always a welcome addition to a closet.
---
2

Neon Orange Ankle Socks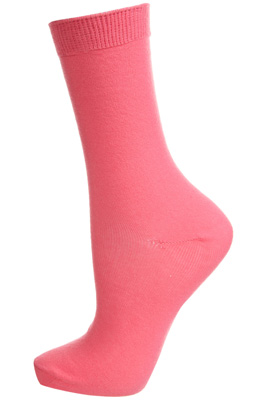 Price: $6.00 at us.topshop.com
For anyone who's holding back on getting down with the neon trend, this might be the perfect way to slip in there gently. Wear neon ankle socks under black sandals, flash an inch or so between jeans and brogues, or just wear them under boots so at least you know that you're bang on trend. Who cares whether anyone else can see?
---
3

Opaque Pantyhose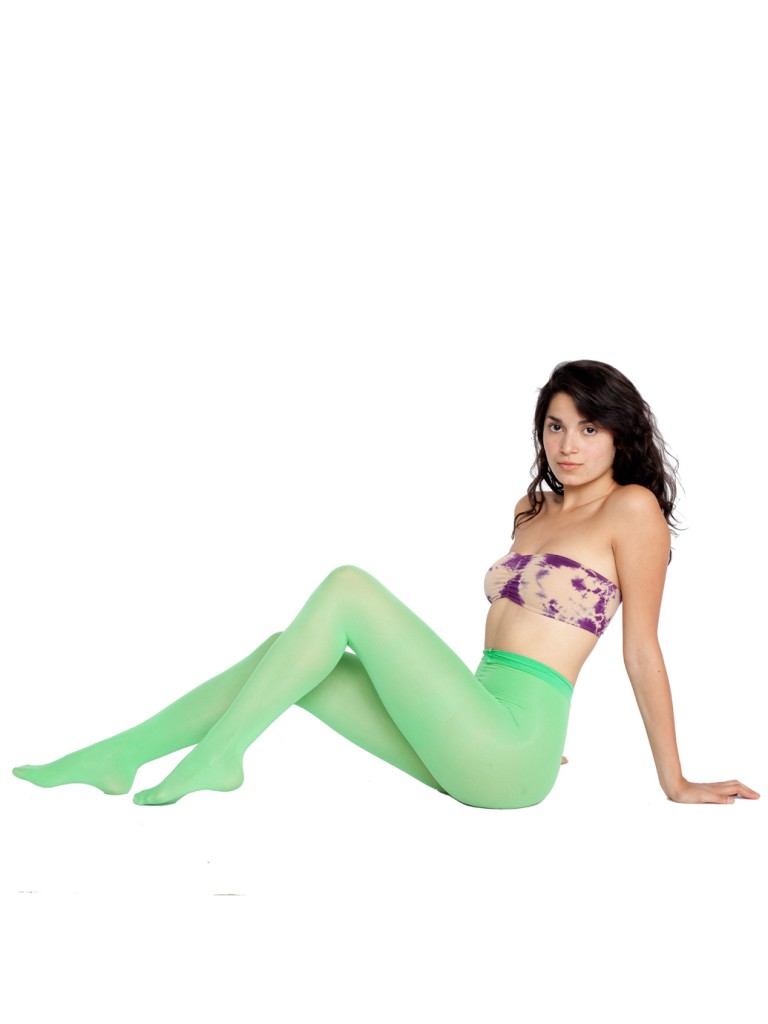 Price: $14.00 at store.americanapparel.net
There is not an easier way in the world to update a look than to add a pair of in-season pantyhose. Opaque hose are affordable and slip on with just about anything you already have in your wardrobe. These ones from American Apparel come in a huge range of colours but right now the bright blue, pink, yellow, and orange are the hot picks.
---
4

Moto Embroidered Neon Hot Pants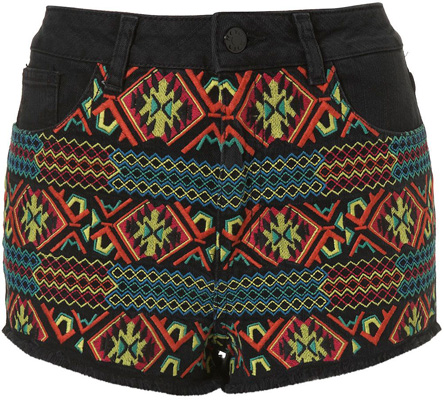 Price: $70.00 at us.topshop.com
Work the trend in a bold statement piece that's still strangely understated in the shape of these fab shorts from Topshop. The tribal design in neon colours does wonders to incorporate two of summer's most interesting trends. Wear these with a simple top and Native American boots or sandals for a really cool daytime look. They're an absolute must for a festival buy or a trip to the beach.
---
5

Key Hole Silk Top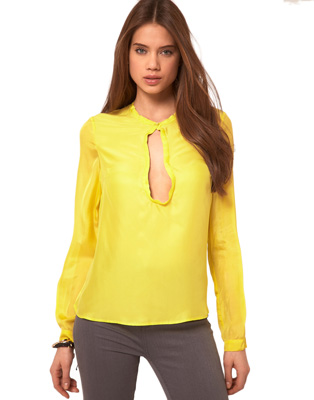 Price: $136.34 at us.asos.com
Take the neon trend to a classy level and treat yourself at the same time with this gorgeous keyhole silk top in neon yellow from Vera Moda. This will look fantastic with simple skinny jeans and peep toe boots, or equally as chic worn tucked into a high waist pencil skirt with kitten heels. The key to wearing silk well is underwear that fits perfectly – go for a non-padded bra with this one top, like a Gossard glossy.
---
6

Sheath Comes in Colours Dress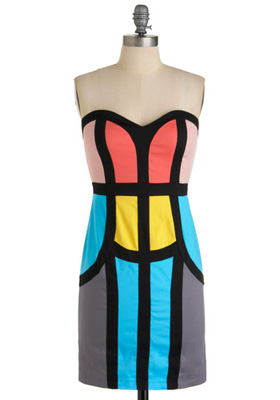 Price: $79.99 at modcloth.com
Not for the faint hearted, this super geometric, neon, block colored dress smashes up more trends than is legal but does a good job of it. If you're stepping put in this eye catcher there's little need for anything else in the outfit. Keep accessories simple and go for basic black stilettos so that all eyes are on your dress.
7

Cross Trim Skirt $13.80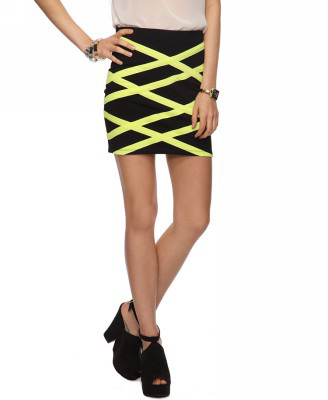 Price: $13.80 at forever21.com
This little addition to your summer wardrobe can work effortlessly day or night. Flats and a funky t-shirt make it day worthy while a light vest and heels will take it through to night. At under $15.00 it's a steal for something so on-trend and funky. It's only available in black and yellow but that's totally fine because that's all you need!
That's it, 7 ways to wear the neon trend this year. There's no excuse for anyone to fall short in the style stakes this season. Tell us which way you're likely to wear your neon, or which celebs have got it right. Even better, tell us which ones have gotten it totally wrong.
Top Image Source: weheartit.com
---
Popular
Related
Recent