You don't have to be a singer or a guitar player in order to rock the sexy rocker look. All it takes is a little bit of black and a lot of style. As long as you have a few key items in your wardrobe, you won't have any trouble mastering the look that will make all the girls jealous and all the boys stare. Here's how to pull off the sexy rocker look any time of year:
---
1

Fishnets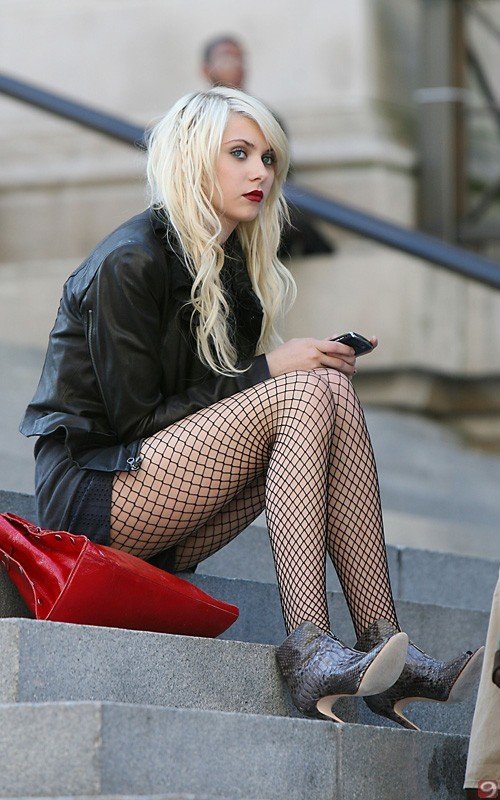 Fishnets have a reputation for being provocative, but they're really just leggings with a few holes in them. You can buy them in tons of different colors with lots of different designs. However, when you're trying to create a sexy rocker look, you should try to stick to black or red. If you're not comfortable wearing them with a leather skirt, just pair them with some shorts.
---
2

Leather Jacket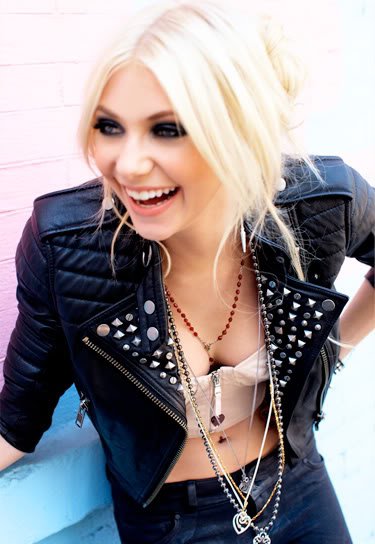 Even if you're not a rocker chick, you should have a leather jacket hanging in your closet. It can make any woman look like a million bucks. If you really want to capture the rocker look, then try to buy a jacket that has a lot of zippers and designs on it. And of course, the darker, the better.
---
3

Band Tee-shirts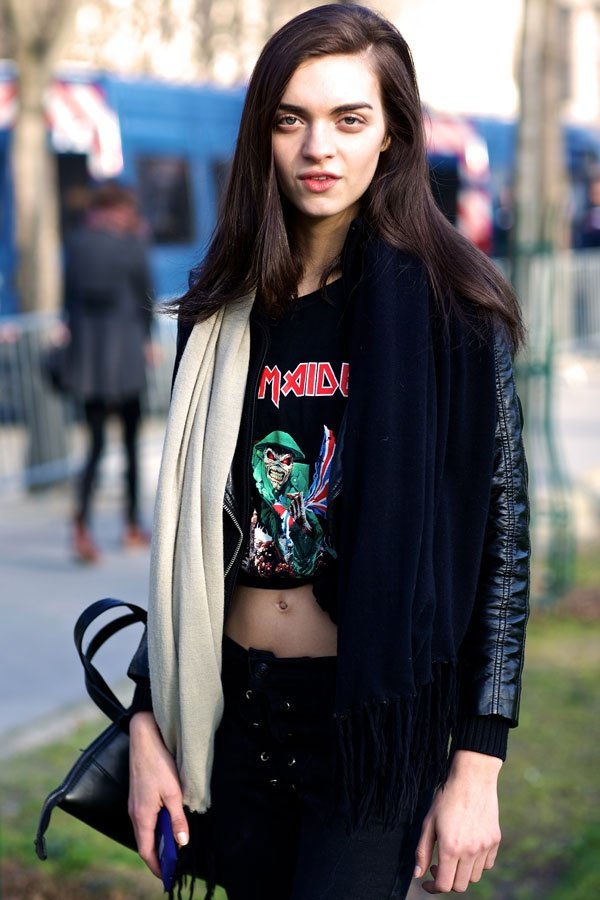 You shouldn't grab a Kiss shirt from the mall, all because it has a cute design on it. You should opt for a tee that depicts a band you love, because when a cutie comments on it, you can chat about all your favorite songs. It's a great conversation starter, so make sure you choose the right one.
---
4

Skinny Jeans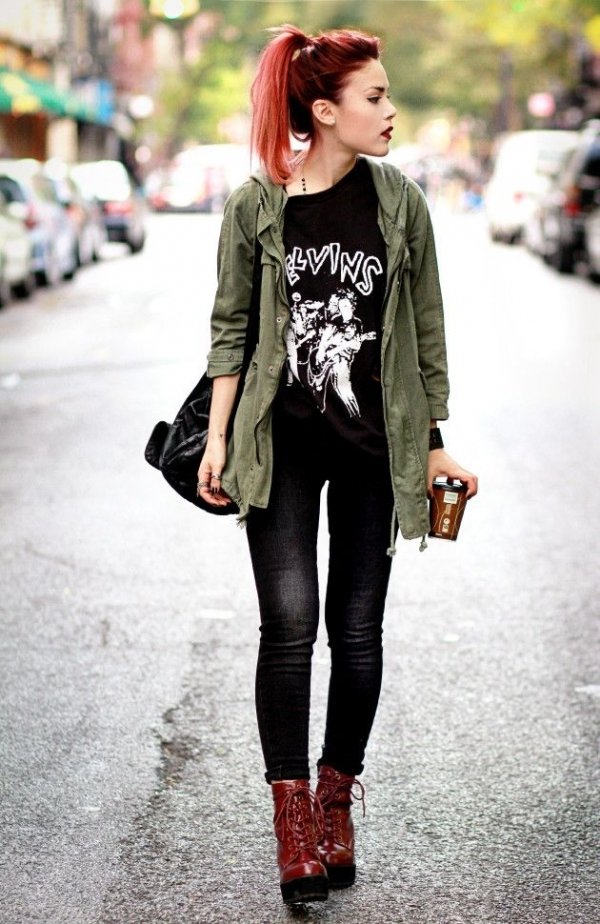 You probably already have a pair of skinny jeans in your closet. If you don't, then make sure you invest in some as soon as you can. They're perfect to wear at any time of year, and you can get them in all different fabrics. If you really want to look like a rocker, then try to find some in leather. They'll be uncomfortable to wear at first, but beauty is pain, after all.
---
5

Nail Polish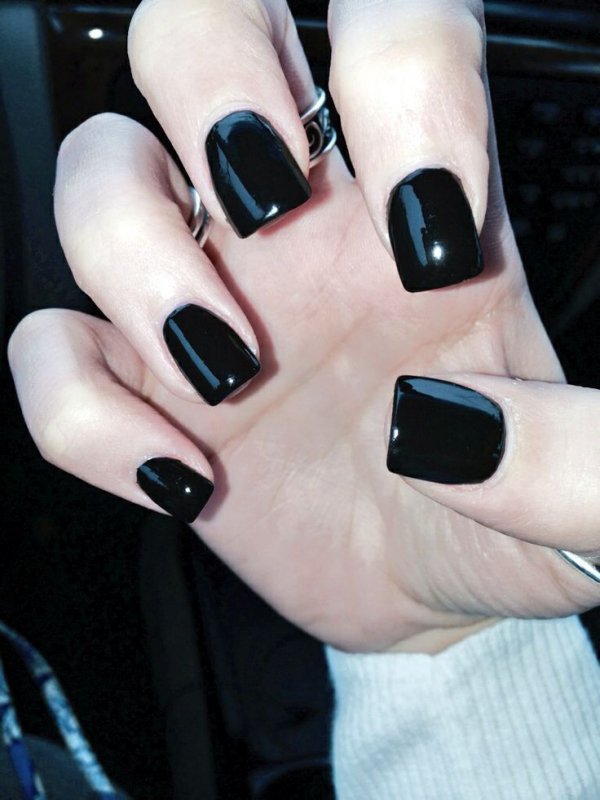 Don't pay so much attention to your outfit that you forget about your nails. You should paint them a strong color, like blood red or black. You could also keep them clear, but you just don't want to ruin your outfit by wearing bubble pink nail polish that wouldn't fit your new style.
---
6

Studded Accessories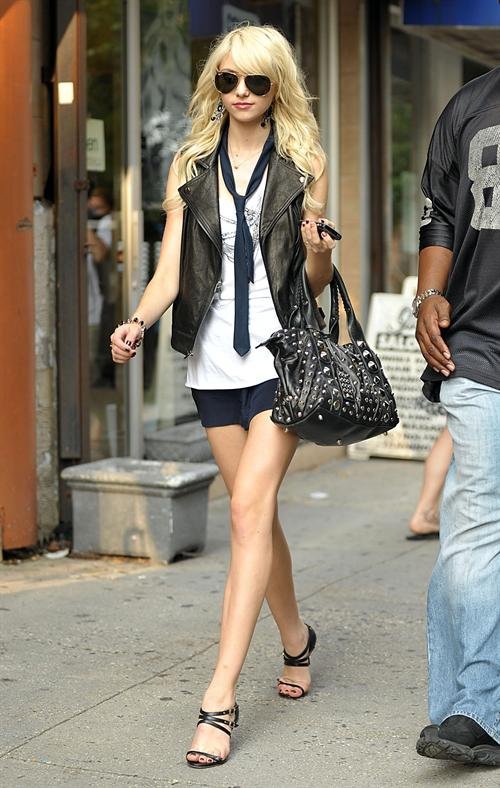 If you want to look like a real rocker, you should try to grab as many items with studs on it as you can. Buy belt with studs, shoes with studs, and even a pocketbook with studs. They'll draw plenty of attention, so get ready for the compliments to come pouring in.
7

Jewelry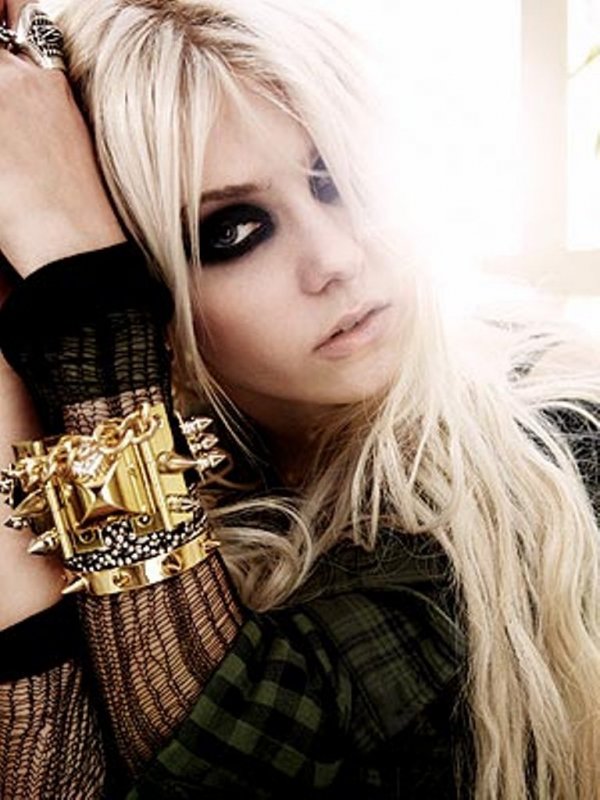 Rockers love their jewelry. That's why you should buy a clunky bracelet or just layer your wrists in a few different types of bracelets. As far as necklaces go, you should try buying something pointed or even with skulls or handcuffs. And of course, a few piercings can never hurt.
You don't have to rock the rocker look every day of the year. You can switch up your styles so that you appear tough one day and like a little angel the next. That's the beauty of fashion! Do you own any of these items?
---
Comments
Popular
Related
Recent