Jewel tone colors and coats are two winter essentials, so why not combine them and bundle up in jewel tone coats this season? I love the richness of colors winter tends to bring, so I'm always looking to incorporate jewel tones into my winter wardrobe. Here are my picks for best jewel tone coats at an affordable price for winter 2013-2014.
1

Anthropologie - Pansy Corset Trench Coat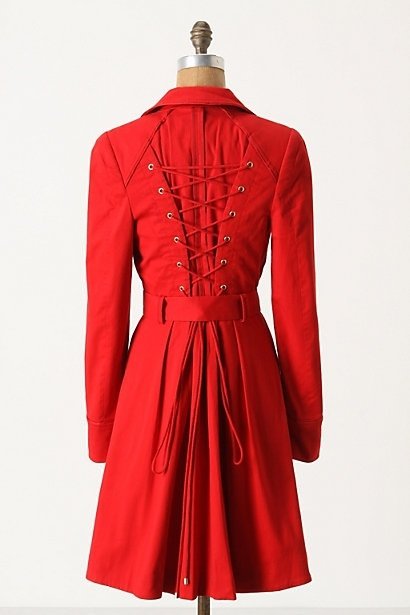 This ruby red coat from Anthropologie tops my list of jewel tone coats for winter simply because of the gorgeous corset back. The crisp pleating and the button closures along with the corset back makes this coat feminine and timeless. The Pansy Corset Trench is gorgeous and dressy buttoned up with a pair of leggings and your favorite winter boots. Visit anthropologie.com for your own Pansy Corset Trench Coat.
2

Zara – Mid-Length Puffer Anorak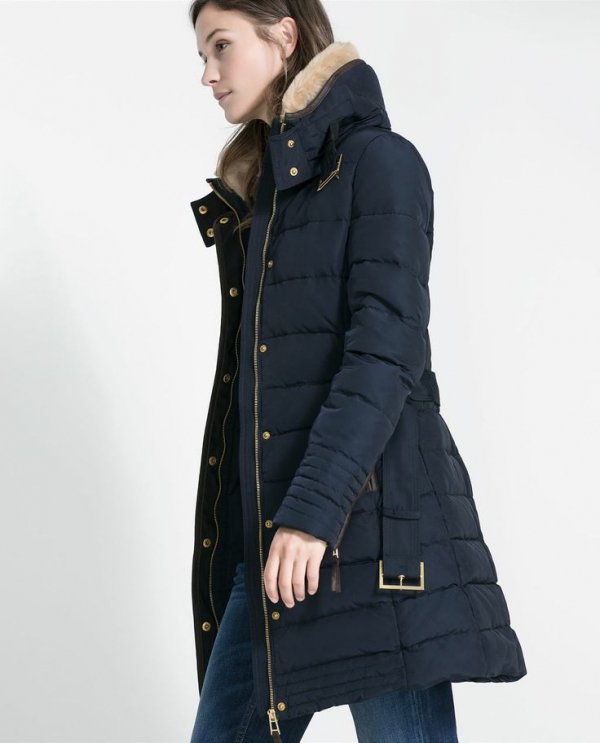 For the jewel sapphire, I wanted to showcase this anorak from Zara. My favorite aspect of this coat is the double belt design with gold accents. The coat filling is a mixture of duck down and feathers to keep you warm all winter long. Bring out the gold detailing in this coat by wearing your favorite gold jewelry and eyeshadow. You can get this sapphire blue coat at zara.com.
3

Kensie – Double Breasted Wool Blend Coat with Faux Leather Trim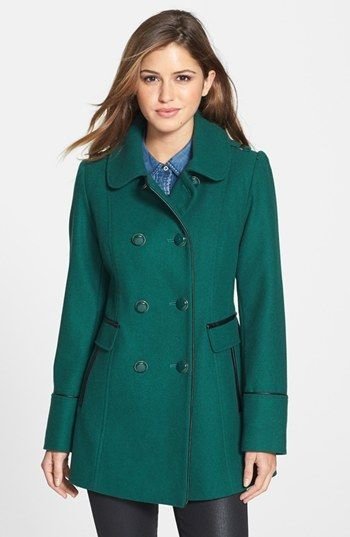 This emerald green coat with faux leather trim is complete with metallic buttons, decorative flaps, and a rounded collar. I also love the added touch of the half-belt on the back of the coat. The length is to the fingertips and is not lined with fur, making it the perfect stylish winter coat if it doesn't get too cold where you live. Mix and match your jewel tones while wearing this coat by throwing on some plum lipstick. Pick up this jewel tone coat at nordstrom.com.
4

UNIF – Gammaray Moto Jacket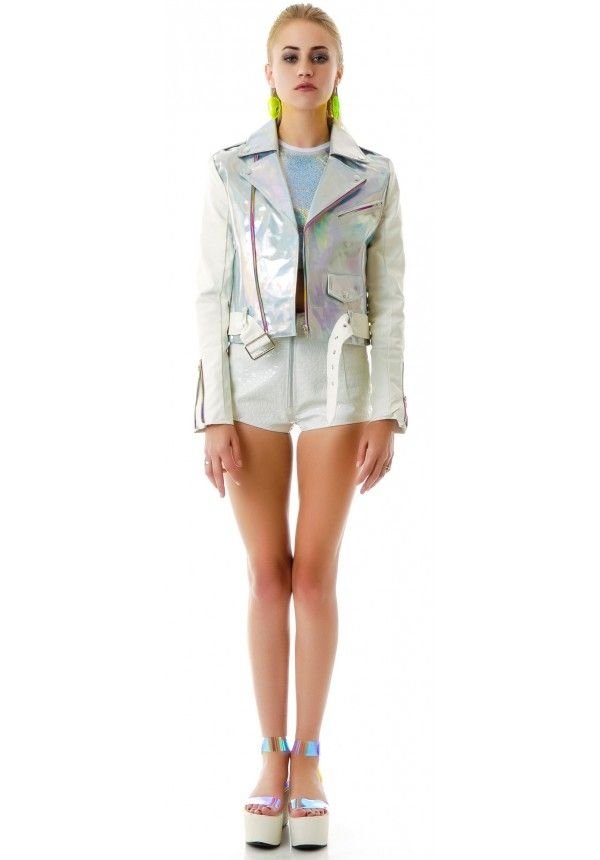 This hologram coat from UNIF is every 90's girl's dream. This coat sparkles and shines just like a diamond. The white leather is a nice way to break up the shiny hologram material. I love the added touch of making the zippers rainbow to go with the hologram theme on this jacket. This moto jacket may not keep you warm in snowy areas, but if you live somewhere where the temperature doesn't drop too low, this is the perfect winter coat for you. UNIF has an entire hologram collection that you can rock with this diamond jacket. Visit dollskill.com to purchase the jacket and check out the rest of the collection.
5

YL1dress – Purple Coat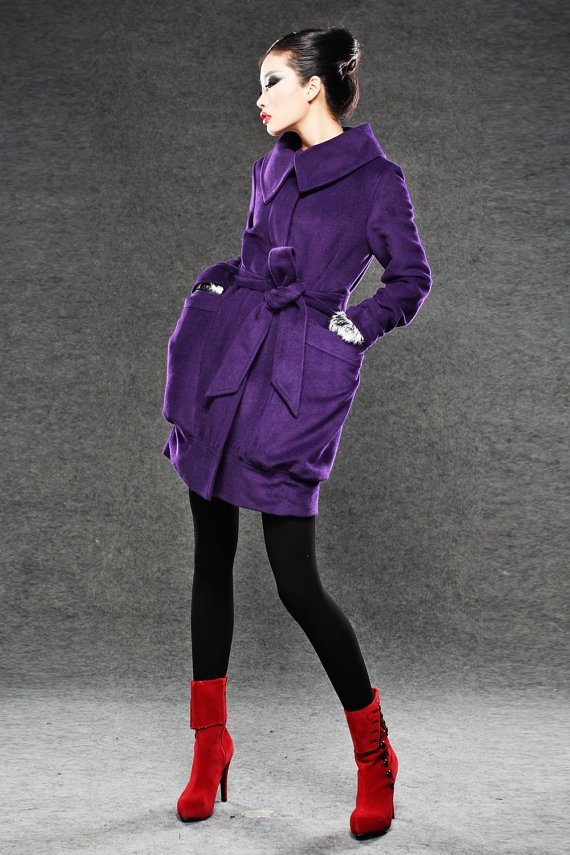 Amethyst is one of my favorite jewel tones so you can imagine how excited I was to find this gorgeous winter coat in the shade. Etsy Shop YL1dress handmade this coat out of a cashmere blend and polyester making it soft to the touch. The interesting cut and design of this coat is unlike any other I have seen on the market. Throw on some grey tights and red boots to really make a statement with this one-of-a-kind coat. If you love this unique coat as much as I do, visit etsy.com and search for YL1dress to buy your own.
6

Sheinside – Black Removable Hooded Long Sleeve Drawstring Coat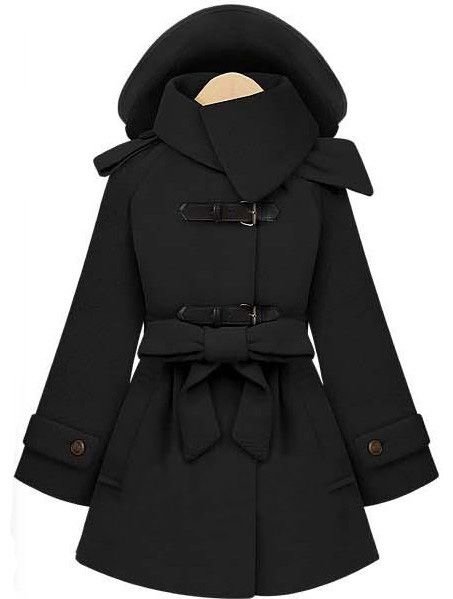 While black may not be considered a classic winter jewel tone, I am including it on my list as I'm a big fan of onyx. The featured coat is from sheinside.com and if you haven't heard of this site, you will fall in love. They feature a variety of clothes all for amazing prices. This coat, for example, is under $100. This coat features some of my favorite things – belts, buckles, and buttons. Show your love of onyx by complimenting this coat with a smoky eye and deep red lips.
7

Vince Camuto – Asymmetrical Snap Front down Jacket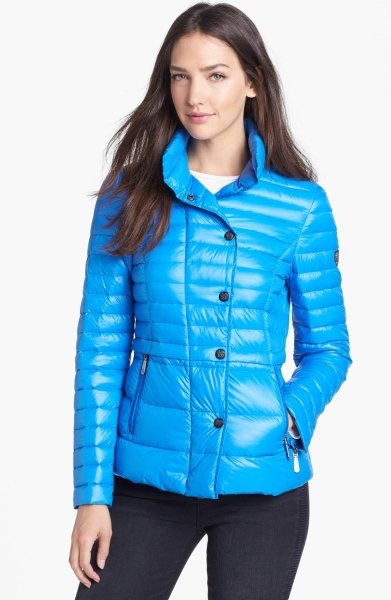 If turquoise is your jewel tone of choice, then you will love this coat by Vince Camuto. Most puff coats are bulky and unflattering, however this coat by Camuto has a fitted silhouette. The lining is mostly made of down but does have a feather mix. I love how casual and cute this coat is. This turquoise coat looks great with your favorite pair of denim. Visit nordstrom.com to get this jewel tone coat.
No matter what your favorite jewel tone is, there is a coat to match! Keeping warm this winter can be stylish. Each of these coats represents a different jewel as well as a different style. Would you add any of these coats to your wardrobe?