Lilly Pulitzer dresses are the perfect combination of femininity, class, and fun, and are a must-have for your wardrobe. They are flattering, timeless, and perfect for almost any occasion. All women need at least a few Lilly Pulitzer dresses in their closets, and with these adorable dresses, you are guaranteed to fall in love with more than one.
---
1

Kirkland Dress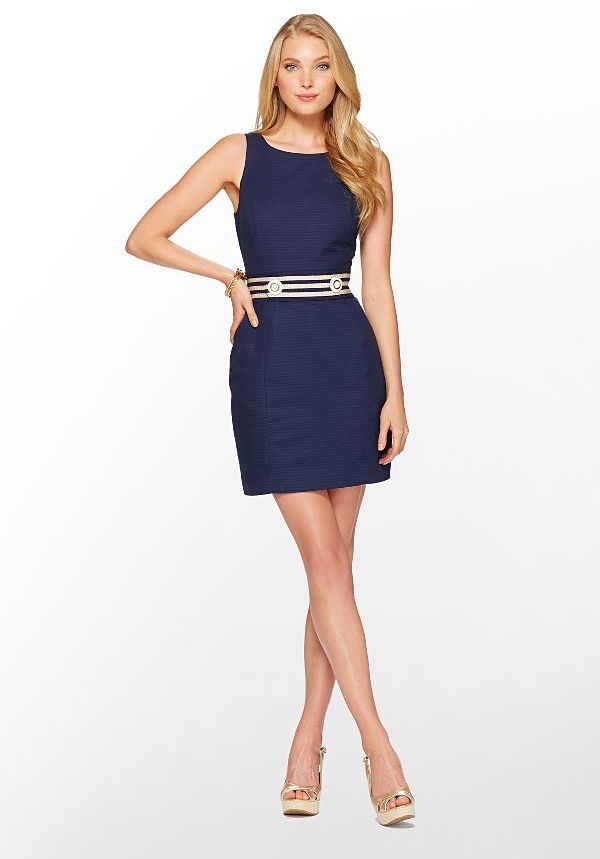 Like most Lilly Pulitzer dresses, the Kirkland dress is classy, flattering, and can take you from day to night with no problem. It will leave you looking polished at all times, and the cut out back adds an unexpected element to it. The fitted silhouette is flattering on all body types and you will be sure to feel super flirty and fun in this adorable shift dress. Find it at Lilly Pulitzer for $188.
---
2

Delisa Dress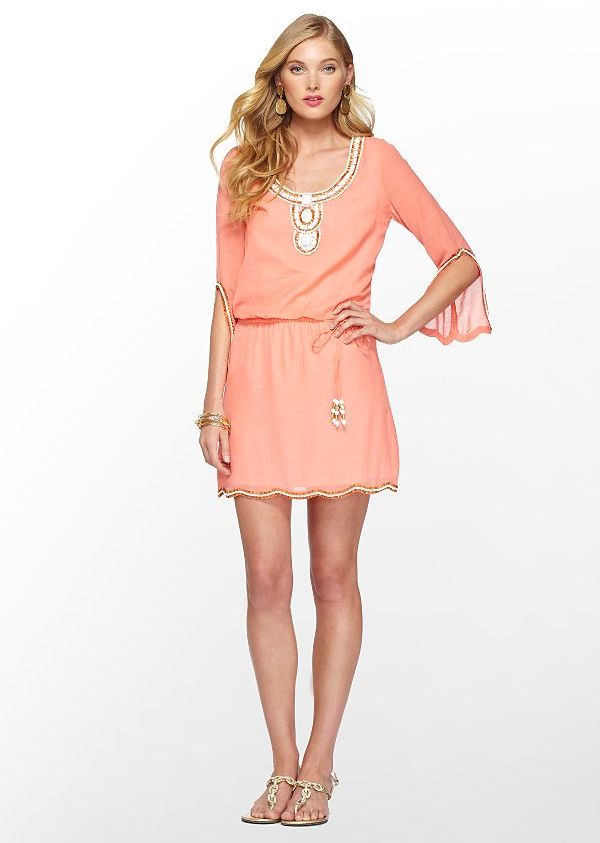 If you are in need of a summertime tunic dress, look no further than the super cute Delisa dress. Its flowy linen is breathable and perfect for fun in the sun. Move from a day on the beach to drinks with the girls, all while looking fabulous. Pair with an oversized tote and some sandals and you are ready for anything. Get it for $248 at Lilly Pulitzer.
---
3

Athea Dress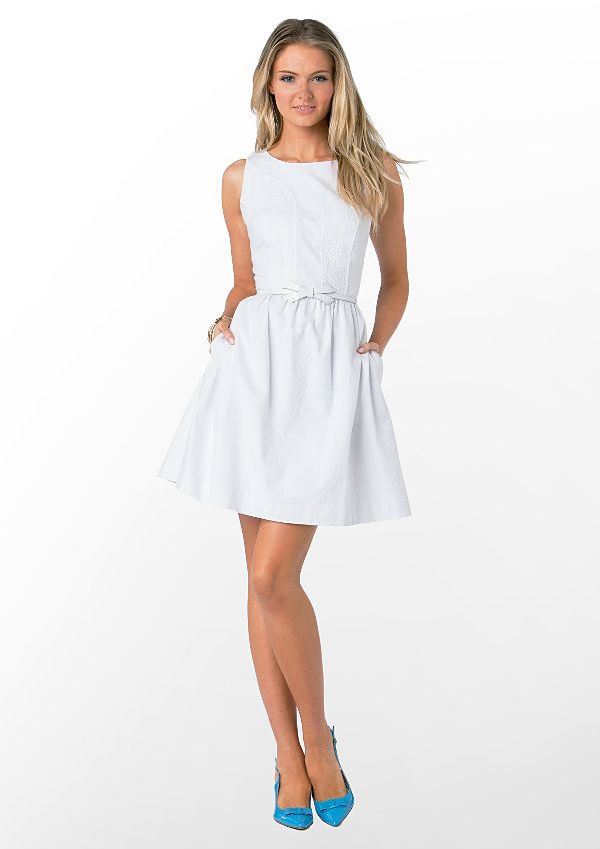 What is more adorable than a little white Lilly Pulitzer dress with bows, a fitted skirt, and a v-strap back? Its subtle lace bodice will flatter your body and turn heads. You will be a vision in white with this classy and timeless dress. Dress it up with a statement necklace and heels or dress it down with a cardigan and flats. No matter what, you will always look fabulous. It's $198 at Lilly Pulitzer.
---
4

Delia Dress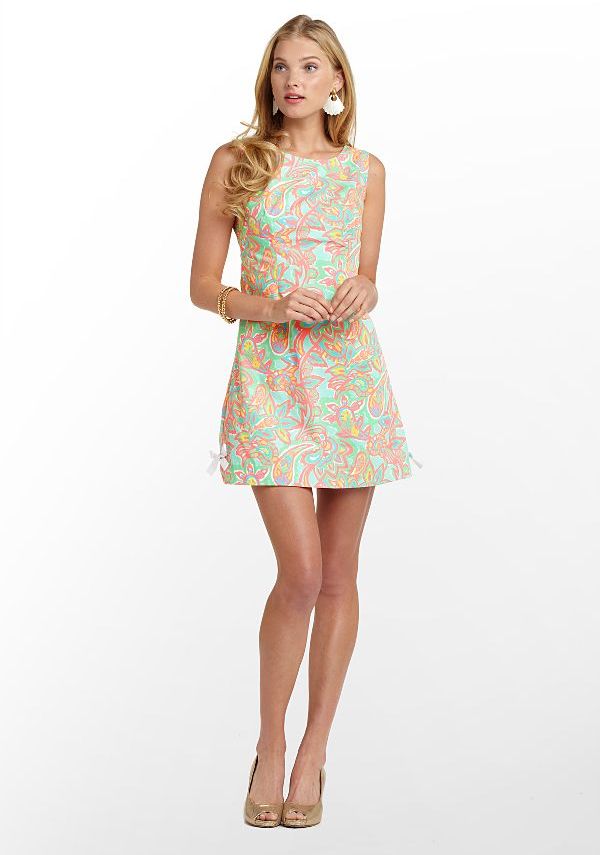 The timeless shape of a shift dress has been combined with fun and fabulous prints to create the adorable Delia dress. Its simple shape is balanced by the loud and colorful prints, and the bows on the side-seams are an added bonus when wearing this party-perfect dress. Complete this look with some wedges and an oversized hat and you will be ready for anything. Get it at Lilly Pulitzer for $168.
---
5

Winnfield Dress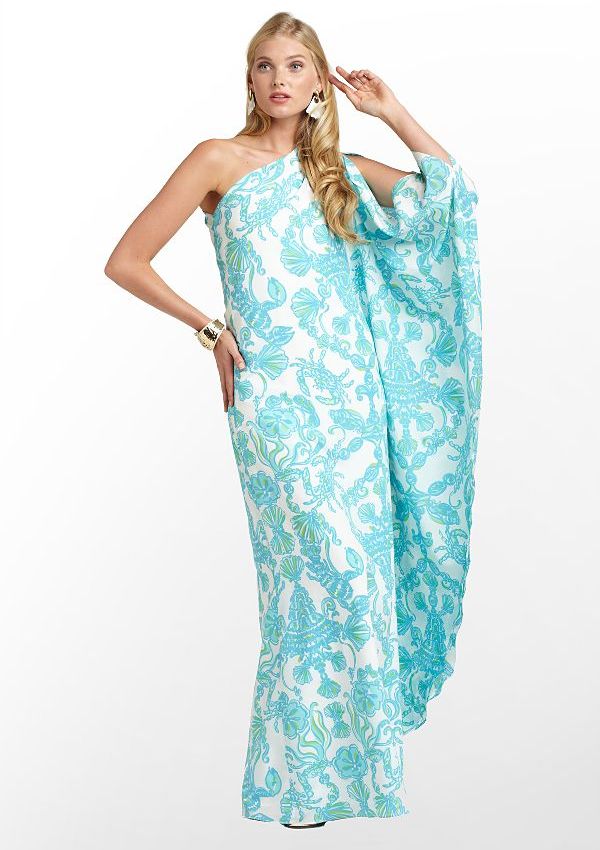 If you are trying to make a statement with your maxi dress, the Winnfield dress is a wardrobe must. Not only will the ocean blue print attract all eyes towards you, but you will get lost in a waterfall of beautiful fabric. This dress is for those who want to stand out from the crowd and look fabulous while doing it. Scoop it up for $428 from Lilly Pulitzer.
---
6

Emmy Dress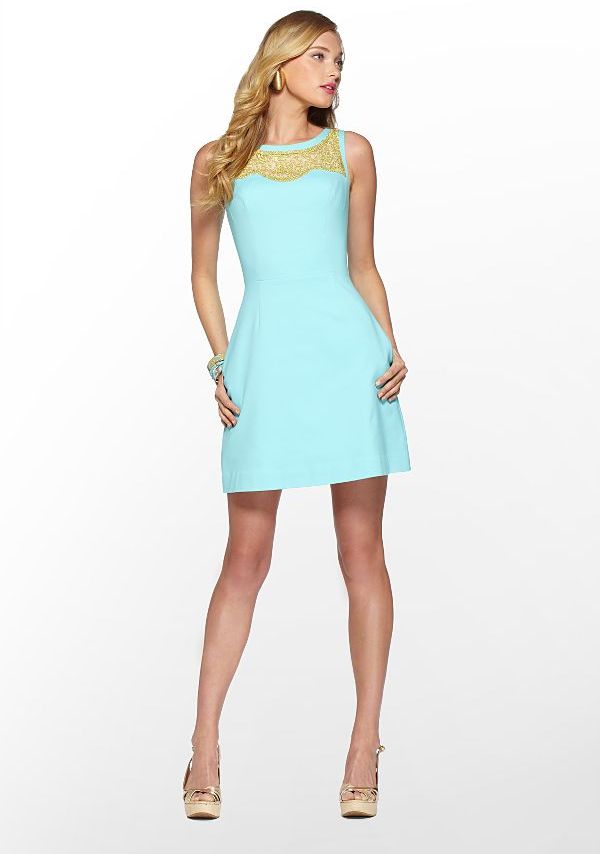 You can count me in on any dress that has a fit and flare shape with gold trim on the top. The combination of light blue and gold trimming is absolutely adorable. The details are the focal point of this dress and will have you looking flirty and chic all night long. Plus it has pockets! What's not to love? Snag it from Lilly Pulitzer for $268.
---
7

Zo Dress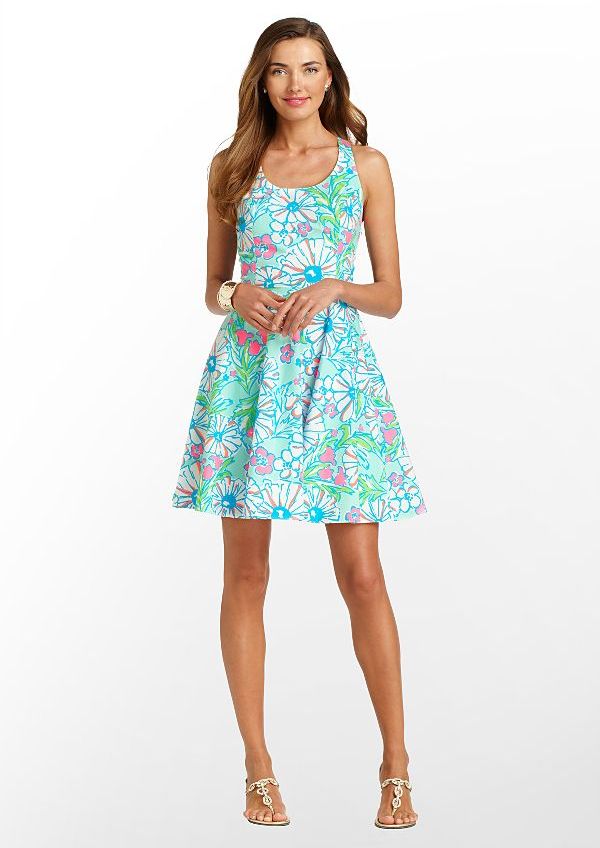 From the front, this dress is just like any regular adorable dress with a flirty print. But turn around, and there is an even more adorable racerback strap with lace trim. The fitted shape is flattering on all body types and there is such a variety of prints, there is bound to be one you fall in love with. Grab it now for $198!
---
8

Posey Dress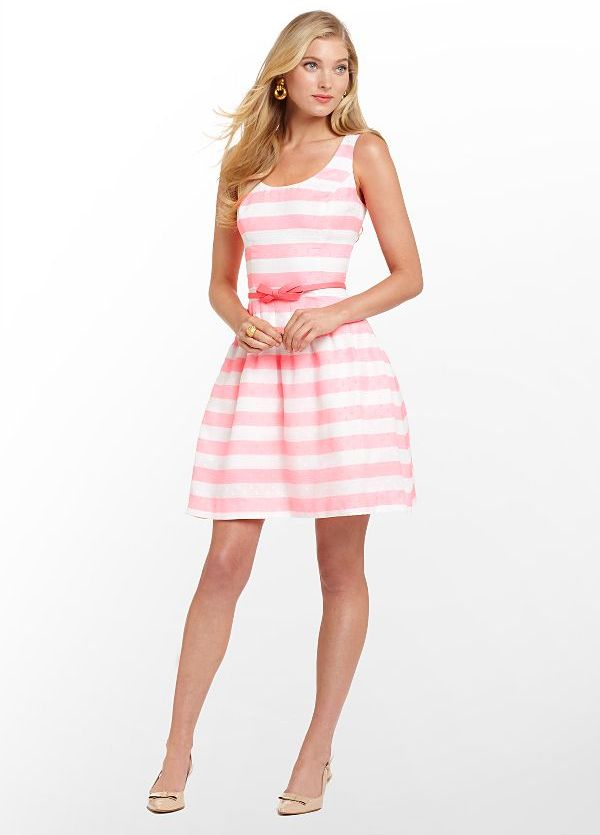 There has never been a more ladylike dress than the Posey dress. It has pink stripes, an adorable belted bow, and a full skirt that will give you all of the right curves. If you are in the market for a feminine dress for all types of special occasions, I would immediately recommend the Posey dress. Lilly Pulitzer has it for $228.
---
9

Nina Dress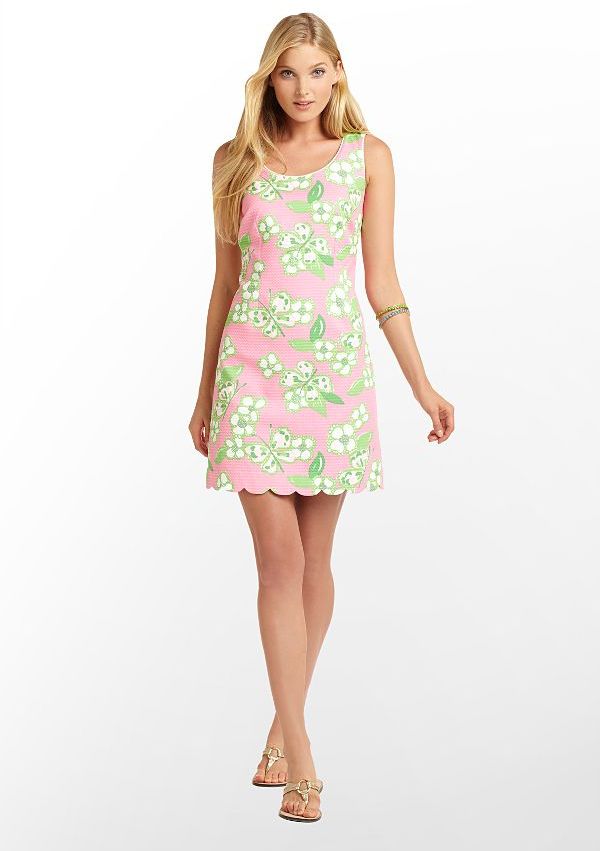 The Nina dress is the classic shift dress that Lilly Pulitzer is known for. Its shape will accentuate your curves in all the right places and the scalloped bottom is a fun aspect to keep things fresh. Not to mention that adorable print, which is perfect for all summertime occasions. Get it for $188!
With these adorable Lilly Pulitzer dresses, you will be the best-dressed woman no matter where you go. If you are in need of a classy and chic dress to make you feel fun and flirty, there is really no other option than to find your perfect Lilly dress. What did you think of these Lilly Pulitzer dresses that you need in your closet? Do you own any other Lilly dresses you adore? What do you think makes a Lilly Pulitzer dress so special?
More
---
Comments
Popular
Recent