After writing a piece specifically for tall girls, it was only fair to make this awesome list of dresses for girls with short legs. Regardless of your body type, shopping can sometimes be really hard. I like to think this list of dresses for girls with short legs will help guide you in the right direction so that you know what to look for when shopping. Summer is an amazing time for all, so get out there pick up a fun, light and airy dress and enjoy everything this season has to offer. Short legs or tall legs, you are beautiful and strong, so seize the day wearing the right dress that lets you shine in the best possible light.
1

Anthropologie Emerald Ripple Dress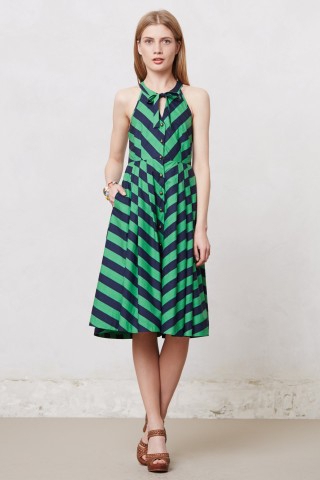 Okay so I know Anthropolgie can get a little pricey but I think this dress is totally worth it. Even if emerald and blue stripes aren't your thing, I'm telling you when it comes to dresses for girls with short legs you just can't beat this treasure! The key thing for petite women is not accentuating your short frame but rather disguising it with beautiful prints and designs. I like this dress because if you happen to have a larger torso (and let's face it, most girls with short legs do), the button up top and cinched in empire waist will keep everything looking proportional and stunning.
2

AGB Petite Dress Sleeveless Split Neck Color Block Sheath

I saw this steal at Macy's and it comes in pink, orange, blue and black. I think it works as one of the dresses for girls with short legs first because it's made specifically for petite women and second because of its entire construct. Again, there is a beautiful empire waist and strategically places inseams and color lines. I'm in love with the belt in the middle and believe it or not, it's on sale for $19.99. What a bargain!
3

Ann Taylor Petite Paisley Pleated Swing Dress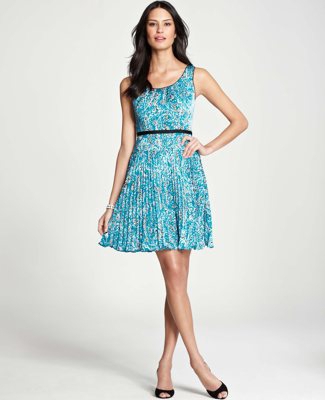 Anne Taylor is probably my favorite place to shop at when I'm scoping out dresses for girls with short legs. All the women in my family can definitely even be considered shorter than petite; my grandmother doesn't even break 4'11". This dress is perfect for women of all ages and you can dress it up or down. Just grab a jean jacket or vest if you want to make it casual, or put on a pair of pumps and a blazer for an important interview or formal function. When shopping for dresses for girls with short legs, I always look for that essential A-line layout, because to the untrained eye your body looks completely elongated and much taller than you really are. So for ladies who are not even 4'11" this disguise is a god send in fashion! But most importantly, this dress was marked down from $138 to $59, so how can you go wrong?
4

Asos One Shoulder Dress in Sequin with High Low Hem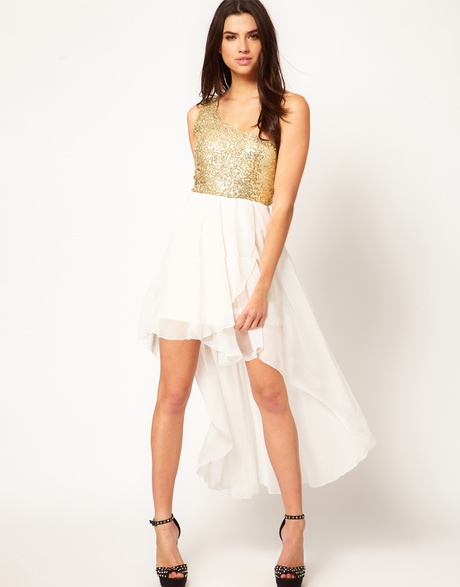 Just because you have very short legs doesn't mean you can't wear long dresses; you just have to be mindful of your silhouette and shop for things that flatter your body type. This dress is from ASOS and what I like about it is that it has that mullet skirt that everyone seems to be wearing this season. This style is great for girls with short legs because it still gives you that length you're looking for in a dress without completely swallowing up your pretty, dainty legs.
5

Urban Outfitters Sparkle & Fade Chiffon Swing Dress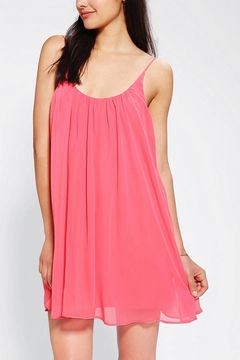 The great thing about looking for dresses for girls with short legs is that you can happily buy dresses like this one without having it looking like a long shirt on you. On tall girls this would probably not even cover one's waist, but on shorter girls you will look absolutely adorable in this baby doll style. This scoop, pleated neckline is definitely in style for this season and muted, pastel colors like this one look amazing on all women regardless of skin tone. I love this dress for summer and at $59, you can't go wrong for a gorgeous piece that you can dress up or down.
6

Forever 21 Faux Leather Cutout Maxi Dress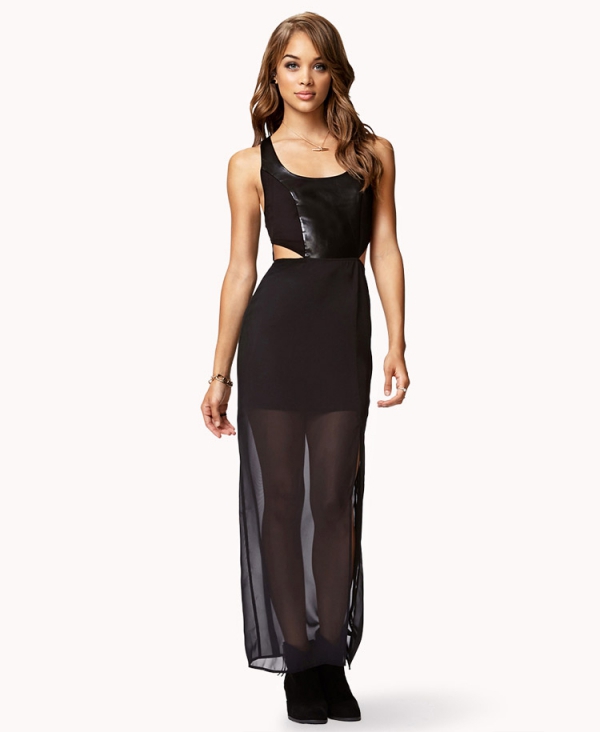 Who says dresses for girls with short legs can't be maxi dresses? In fact, this particular style looks even more smashing on girls with shorter legs as opposed to taller girls. The see through fabric shows off the legs that you do have while disguising any curves you may not want to show. I like this one from Forever 21 for a night at the bar or a hot weekend date, and even though some might argue that Forever 21 uses cheap fabrics (which is why their prices are so low), I think this one presents the opposite image. Or, in other words, this dress definitely looks more expensive than it actually is.
7

JESSICA SIMPSON Beaded One-Shoulder Dress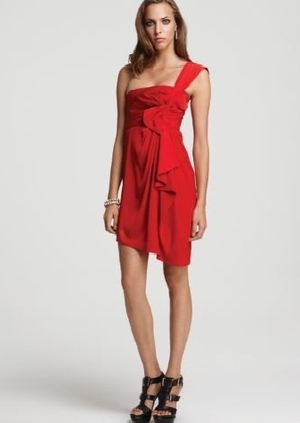 In case you didn't know, Jessica Simpson barely reaches a whopping 5'3" so by default, most of the clothes made by her brand are actually crafted for shorter, curvier women. She looks amazing in all of the clothes she models, and besides being shorter than most, she also has very short legs and a wider, large torso. Remember the comment her dad made about wearing daisy dukes and having double Ds? Yeah, so if this sounds like you, don't hesitate to buy a few pieces from her label. I love this as one of the dresses for girls with short legs in particular because it has a unique, beaded empire waistline and a flowing cap sleeve. These details are ideal if you do have big chest like Jessica and you want to draw attention away from it. Beyond that the cut is just too short for taller girls, and with a pair of pumps and a matching shawl, you're ready for any prom, wedding, or Bar Mitzvah that may come your way!
Which one of these dresses for girls with short legs is your favorite? If you are a petite woman, what is your favorite style summer dress to wear that keeps you cool and comfortable? Let me know what you think! After all, there are plenty of advantages to having short legs!